Selling your Home: What Updates Do Buyers Look For?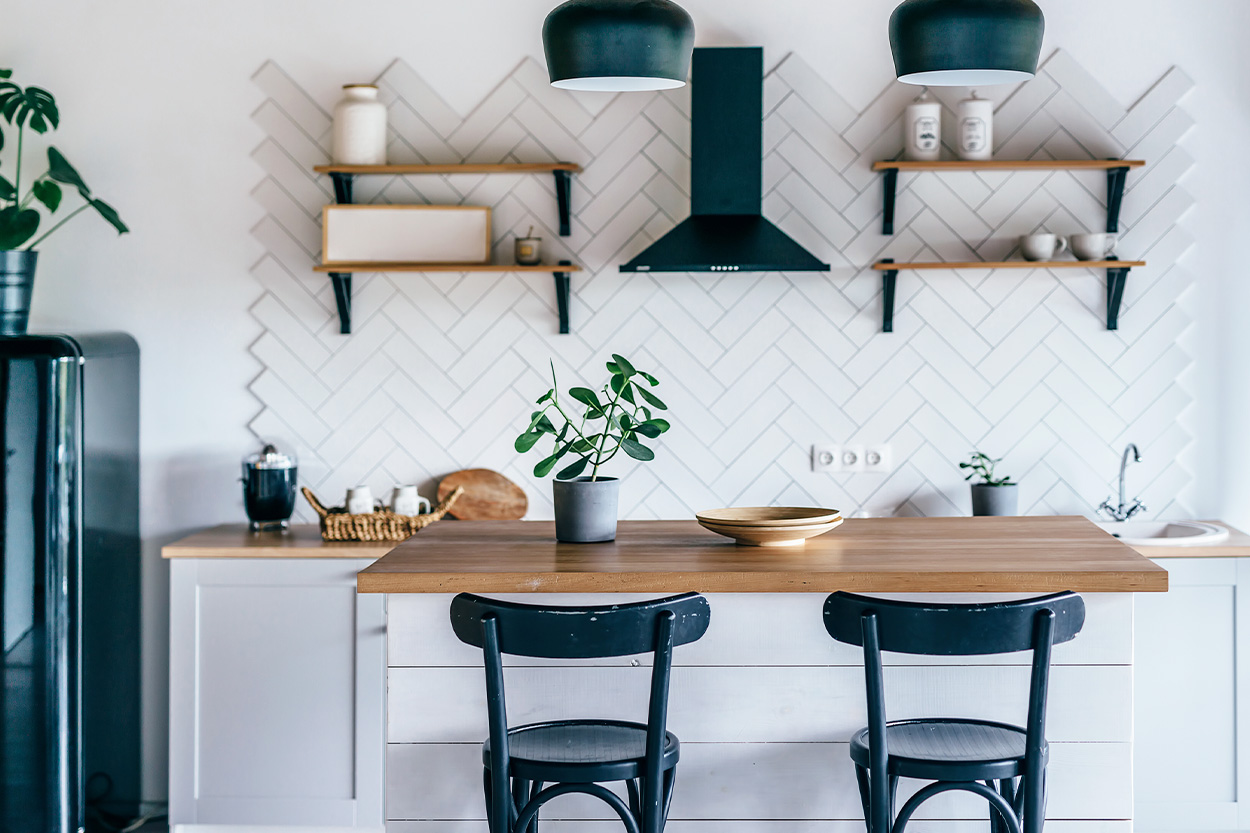 ---
Key takeaways:
On average, sellers make two home improvements prior to selling their homes.
Research shows that even a small kitchen remodel can provide you with an 80% return on investment.
Refinishing a basement provides a high ROI, especially in Pacific regions.
A National Association of Home Builders survey found that energy-efficient windows are ranked desirable by around 90% of homebuyers.
Deciding to sell your home is a major financial decision, and prior to putting it on the market, many homebuyers consider home improvements. But they often wonder, "Are the improvements really worth the money?" The answer depends on whether the local housing market is hot, cold or neutral in your area. In most cases, home improvements will help your home sell faster, and for more money.
On average, home sellers make two home improvements prior to selling their home, and 79% of homebuyers make at least one home improvement. Spending your money in areas proven to appeal to homebuyers helps you secure a greater return on your investment, and sell your home faster. Check out five action items that provide a high ROI when selling your home:
Refresh the kitchen
Research shows that even a minor kitchen remodel can provide you with an 80% return on investment. People are looking for updated, bright kitchen spaces with lots of storage and, preferably, an open space for gatherings.
The cost of a kitchen renovation varies greatly based on the scope of the remodel. A full remodel of a 200-square-foot kitchen, which includes cabinets, a new island, laminate countertops, and a standard sink and faucet, is around $60,000. Or you can spend around $21,000 on a remodel that includes replacing appliances, refreshing cabinets, and installing laminate countertops and flooring. Whichever route you go, you can feel confident that updating the kitchen will return a significant percentage of your money during the sale.
MAF Widget
Update the bathrooms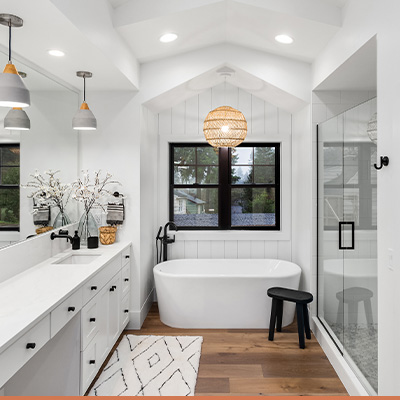 People quickly notice outdated bathrooms when shopping for a new home, so this is an area worth some focus. Bathroom remodels recoup around 60% of what you spend. If you complete a total renovation of the bathroom using inexpensive materials, you can spend around $20,000. Or you can complete an upscale remodel that costs $60,000 or more. Regardless of which approach you select, focus on a few areas that provide the best return, including:
Vanity. Replacing a vanity can be expensive because it includes new countertops, a sink and a faucet. Consider vanities that are a comfortable height for most homebuyers and select a higher-end countertop, such as one made of granite, when possible. 
Flooring. Bathroom flooring can include an inexpensive porcelain or vinyl material that is engineered to look like wood or stone. Consider installing heating mats under the floor for as little as $150 per 6 square feet of mat. 
Tub and shower. Homebuyers prefer a large, walk-in shower, especially in the master bath. Soaking tubs are also preferred if you have space. 
Paint. A new coat of paint also leaves a good impression on the buyer. Select neutral colors, such as light gray, off-white or pale yellow.
Create a relaxing deck space
Many sellers focus on the interior space when considering home upgrades, but the outdoor space is critical as well. A deck addition can recoup around 75% of the money that you spend. A deck can provide an even higher payoff in locations where outdoor living is important, such as California, Hawaii or in the South. For example, in southern states, homebuyers can expect to recoup around 83% of the money spent.
Expect to spend around $13,000, depending on the size of the deck. Consider including built-in benches, railings and other unique features that stand out to potential homebuyers.
Finish your basement space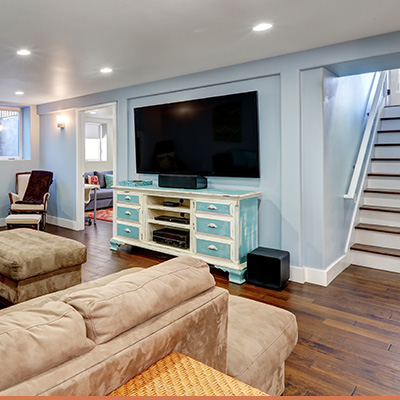 The basement can add some much-needed space for families looking for additional room. The largest ROI for finishing the basement is found in states in the Pacific region, such as California, Oregon, Washington and Hawaii (with an ROI of 86%). Nationally, you can expect to recoup around 70% of the cost after the sale of your home.
Consider an open floor plan for the layout of the basement and focus on matching the style of the rest of your home. For example, if your home is "high end," make the basement high end as well. Basements tend to be dark, so make good lighting a priority. If you're low on natural light, add recessed lighting to brighten the space. Install flooring that combats the cold feeling of a basement, such as a high-quality carpet or carpet tiles. If you live in a warmer climate, consider a high-quality vinyl.
Replace windows
Are your windows older or in need of replacement? If so, add this upgrade to the top of your list because windows recoup around 73% after the sale of your home. Plus, a National Association of Home Builders survey found that energy-efficient windows are ranked desirable by around 90% of homebuyers.
Older and poorly functioning windows can also raise a red flag during the home inspection. This is especially true if some windows don't work properly, there are broken latches, or they are interfering with heat retention or keeping your home cool in the hot months. The average cost to replace windows with vinyl frames is around $16,000; wooden windows may cost around $20,000.
MAF Widget
Getting your home sold faster
The number of upgrades that your home needs varies based on your home's condition and the state of the market. If you're selling during a hot market, you will need to worry far less about making more significant upgrades. But if you're entering the market during a cold or neutral market, this is a strategy that can make a significant difference.
Focusing on the homebuyer, what they want most from a home and making your home fit that criteria for more people will help you sell your home faster. And knowing what repairs or upgrades provide the greatest ROI helps you capture a higher sales price and achieve your home sale goal faster.