How To Finance The Purchase Of Land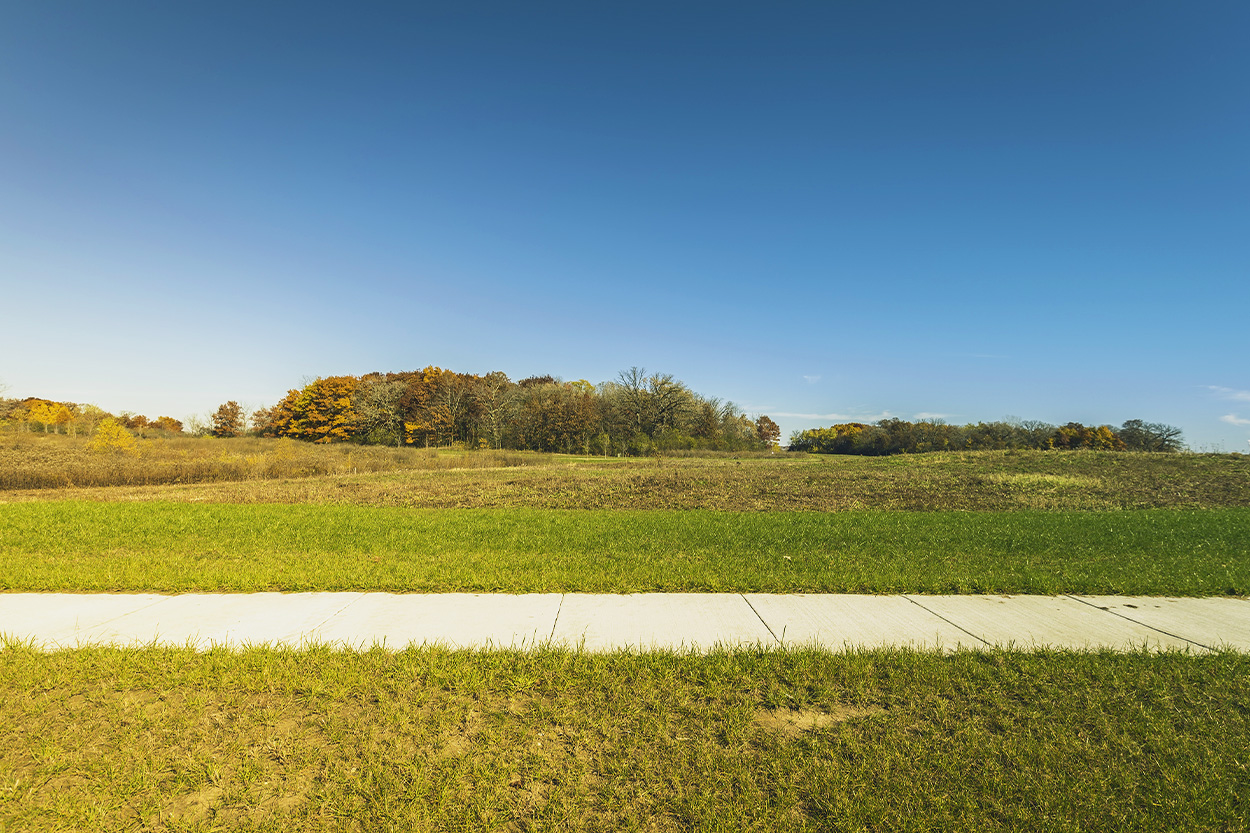 ---
Key Takeaways:
Land loans are considered riskier than home loans, requiring better credit and financial standing from homebuyers to be approved.
Your ability to get a land loan depends on a number of factors, including: current land development, intended use, and neighborhood value.
Typical land financing comes from three potential sources—seller financing, government departments, or private local lenders.
How to Finance the Purchase of Land
Maybe you love a certain neighborhood but not its architecture, and you want to build a home from scratch. Or perhaps you've always dreamed of owning a small plot of land and building atop it. For many residential or business dreams, a land purchase can be a great starting point.
Land financing, however, can be tricky, since the average buyer requires a special land loan. And when compared to a standard home loan, land loans are riskier for lenders. As such, they come with higher down payments and interest rates.
If you're wondering how to get a land loan to build your primary residence, vacation home, or place of business, you're in the right place.
Land Purchasing 101: What to Consider
Purchasing land is no small decision. Whether constructing a future home or scouting a business location, you'll need a detailed and complete plan to snag your dream real estate property. To simplify the process, we've broken down three key factors that affect any property financing:
Land type & purpose
Local laws & environment
Loan sources
Come prepared in these areas, and you'll be well on your way to new property heights.
State Your Purpose, Stake Your Land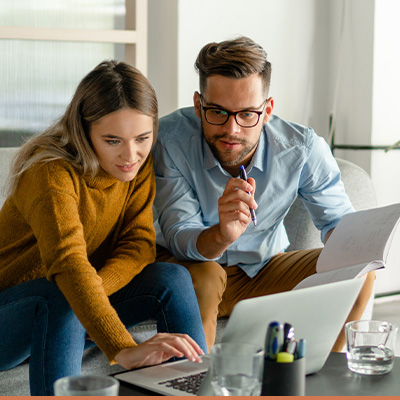 You might think that what you intend to do with the land you purchase is only for you to consider. But the lending institution involved in the land loan actually has some say. The reason is that different types of land and land uses hold different risk levels for investors.
For example, purchasing developed land near a local park is an appealing loan opportunity—the property value is established. Wanting to develop on untouched land twenty miles outside a small town, however, might carry with it uncertainty and high risk for an independent investor or lending institution.
Here are the main categories of land loans based on property type and use:
Raw Land Loan – Completely undeveloped, raw land has no electricity, gas, water, or other utilities. These loans are often the hardest to approve and carry steep terms, like down payments as high as 50%. Excellent financial credentials are a requirement, whether seeking a raw land loan for construction or speculative (nondevelopment) use.
Unimproved or Built-Ready Lots – Close to raw land, unimproved land has few amenities or commercial appeal but still has basic development (gas, water, etc). This makes it easier to obtain loan approval or, at least, a better interest rate. Typical down payments fall between 15% to 25% for unimproved land purchases.
Improved Land Loan – With full utilities and a history of known property value, improved land is a coveted (but expensive) investment. These loans usually carry less risk and lower payment terms, although you'll still need a high credit score as a borrower.
Research the Local Neighborhood
Land value can seem clear from the surface. But to really judge a property's potential value, you'll need a 360-degree view. Local property boards and planning departments are your best friends here. They can provide the records and necessary information for proving commercial or home equity value to lenders.
From underground wires to road access, investigate these area details before you buy land.
Neighborhood Development
Buying land isn't about present value—it's about future possibilities. Neighborhoods go up and down in popularity, taking their land value along for the ride. Everything from employment rates to public schools can influence land value in a lender's eyes.
To approximate land value, consider:
Emerging economies or job markets
New infrastructure or transportation
Municipal or county tax rates
Recreation or tourist attractions
School districts
Zoning & Restrictions
To buy land, you have to define its boundaries. Lenders, governments, and contractors all require an exact perimeter for any purchased real estate. Ask a professional surveyor for a land survey, which legally defines all boundaries.
If you're buying land within an established municipal, you'll likely bump up against local property restrictions. Check with local officials that your development plans comply with all land-use rules.
Utilities
Never forget the pipes, cables, and sewage tunnels. Utilities may impact loan terms, but they also can rack up your future property expenses. The most common utility systems to consider:
Gas lines & meters
Electricity
Water access
Sewage & plumbing
Paved roads
For developed land, ask local boards for a property easement. This document lists all utility companies that have been granted property access, informing your land value estimation.
Choose a Loan—The Smart Way
Can you finance land without a land loan? Yes. But for the average property buyer, a land loan isn't just helpful—it's necessary. Land ownership and development can get expensive fast. Many buyers don't have the wiggle room to fully cover a land purchase.
However, not all loans are created equal. Just because you can take a loan, doesn't mean you should. For any land loan, consider these deal terms and ensure they fit within your budget:
Down Payments – an upfront, one-time payment covering a percentage of the total loan
Interest Expense – a monthly, repeated payment covering the remaining loan cost
Time Length – the set duration of interest payments needed to reimburse the loan
Closing Costs – extra fees, insurance, and taxes necessary for closing a property loan
Public & Private Land Loan Providers
Now that you know the basics of land loans, it's time to compare some lender options as a borrower.
Land investors come in all shapes and sizes, from private companies to government departments to individual sellers. What matters most is which option best fits your land use and financial credits.
Let's review the most common land loan providers for U.S. property:
Local Banks & Credit Unions – Local lenders have insider property knowledge that can mean better loan terms for buyers. However, as financial institutions, their financial standards for loan application approval might be higher than other lenders.
USDA Loans – If buying rural land, the United States Department of Agriculture can help. With minimal fees and accommodating terms, these public loans are excellent long-term plans for farmers and country home builders.
Home Equity Loans – Already own a home with no debt skeletons in the closet? Your house can act as equity for a land purchase. As a bonus, these loans usually have no down payment and low-interest rates. However, your home is at risk if payments aren't met.
SBA 504 Loans – For small business owners starting on fresh ground, the U.S. Small Business Association offers a specific loan package. The SBA lends money for 40% of the cost, a third-party lender covers 50%, and you contribute 10% as a down payment.
Seller Financing – Seller financing is when the current property owner loans money to help facilitate its sale. This works best when the buyer has a market advantage, since the seller won't push for higher down payments or a higher interest rate.
Secure Your Best Land Loan
No matter the property, every land purchase needs a solid payment plan. And for most buyers, that involves taking out a land loan. From home construction to farm acres, there's a land loan option that can work for you. With the right research and preparation, you can secure the land loan to turn your property dreams into reality.
Sources:
Moon, Chris. How Do You Get a Land Loan?: Rates and Procedure, Explained. https://www.valuepenguin.com/mortgages/how-do-you-get-a-land-loan
Spencer, Elizabeth Helen. How To Finance A Land Purchase. https://www.moneyunder30.com/how-to-finance-a-land-purchase
Danielsson, Matt. Land Loans: 3 Things to Know Before You Buy Land. https://www.investopedia.com/articles/credit-loans-mortgages/090716/land-loans-3-things-know-you-buy-land.asp
Wichter, Zach. What property buyers should know about land loans. https://www.bankrate.com/mortgages/what-property-buyers-should-know-about-land-loans/