Maryland First-Time Home Buyer Programs and Grants of 2022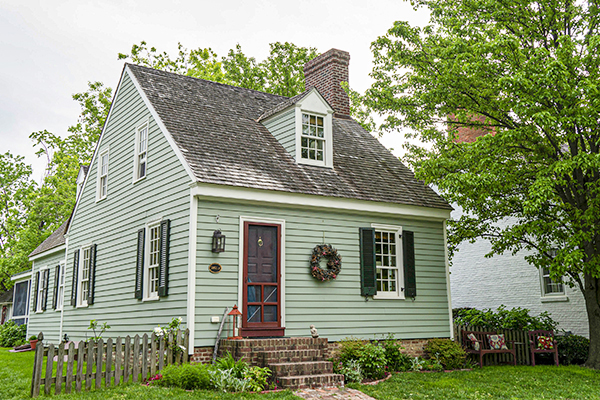 ---
Key takeaways:
First-time home buyers in Maryland can get fixed low-interest mortgages, down payment assistance, and closing cost assistance through special loans & grants.
If you owe at least $25,000 in student debt, Maryland's You've Earned It program offers $10,000 in down payment assistance.
You can talk to a Maryland Mortgage Program approved lender to find what programs are right for you.
Purchasing your first home is a major life milestone that can give you and your family a wonderful sense of security. It's also incredibly expensive!
Fortunately, if you're a first time home buyer in Maryland, you can take advantage of many programs to make the home buying process more affordable. In this article, we'll review these benefits and explain how to get them.
MAF Widget
First Time Home Buyer Programs in MD: What are the benefits?
If you are a Maryland first time homebuyer, you have access to an array of housing assistance programs. These programs are funded by the Department of Housing and Community Development, and can offer…
Down payment assistance: The down payment is the upfront cost of purchasing a home. Typically, you must pay between 3% and 20% of the home's total price for the down payment. Saving up this sum is often the biggest barrier to becoming a homeowner. Fortunately, many Maryland programs offer grants and loans to use towards the down payment, making this upfront cost much more affordable.
Closing cost assistance: Closing costs are the fees you pay to finalize a mortgage – think inspection fees, attorney costs, property taxes, etc. They are often overlooked during the home buying process, but they can run from 2% to 5% of your total mortgage amount. For instance, if you purchase a $300,000 home, the closing costs could run between $6,000 and $15,000! Receiving financial assistance for these costs can make a big difference.
Low-interest mortgages: As with any other type of loan, your mortgage comes at a cost – the loan interest charged by the lender. This is how they stay in business. The lower your mortgage's interest rate, the less you'll pay in interest over time. Fortunately, Maryland's programs help home buyers get fixed, low-interest rates.
Maryland Mortgage Program Eligibility Requirements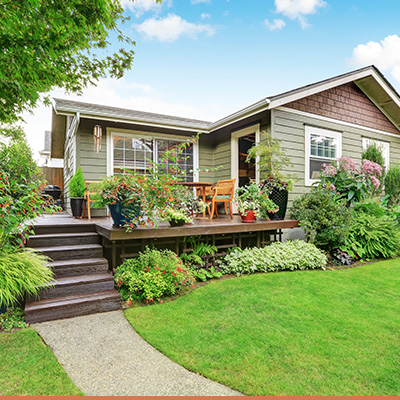 For most of these programs, you must be a first-time home buyer to be eligible. According to the Department of Housing and Urban Development, a "first-time home buyer" is anyone who hasn't owned a home in the last three years. Thus, even if you're not technically a "first-time" home buyer, you may still be eligible for many local programs and grants.
Furthermore, even if you have owned a home in the past few years, you may still qualify for these programs if you meet certain income limits and choose to purchase a home in Maryland's Targeted Areas.
More Eligibility Requirements
In addition to being a "first-time home buyer", you'll also need to: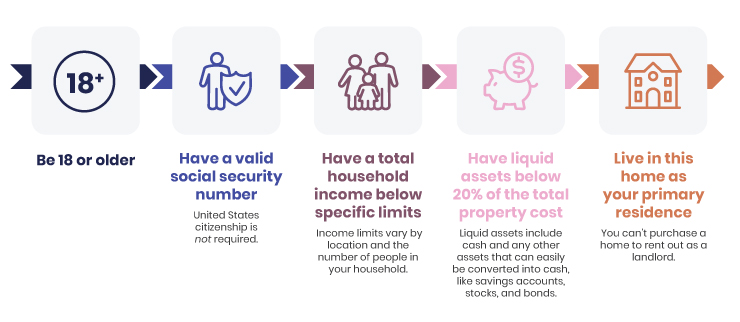 Be 18 or older
Have a valid social security number. United States citizenship is not required.
Have a total household income below specific limits. Income limits vary by location and the number of people in your household.
Have liquid assets below 20% of the total property cost. Liquid assets include cash and any other assets that can easily be converted into cash, like savings accounts, stocks, and bonds.
Live in this home as your primary residence. You can't purchase a home to rent out as a landlord.
To find out if you meet all of the specific eligibility criteria for Maryland first time home buyer credit, speak with a Maryland Mortgage Program approved lender.
The Top 6 First Time Home Buyer MD Programs and Grants
Now that you know the eligibility requirements, let's take a look at the various programs available to Maryland residents:
1. 1st Time Advantage Program
The 1st Time Advantage Program was created specifically with first time home buyers in mind. It helps you get the lowest 30-year fixed interest rate you can qualify for. There are actually several different loans covered by this program, including:
1st Time Advantage Direct: The 1st Time Advantage Direct program offers the most competitive interest rates available. However, the program does not offer any down payment assistance. Fortunately, if you receive down payment assistance elsewhere, you can still qualify for this program.
1st Time Advantage 5000: This program offers a $5,000 zero-interest loan to use towards down payment and closing costs. You must pay it back once you complete your mortgage, either by paying it off in full, refinancing it, or selling your home.
1st Time Advantage 3% loan: This zero-interest loan gives you funds equal to 3% of your total mortgage. Since many first time mortgages only require 3% down, this loan could potentially cover your entire down payment!
2. Partner Match Program
If you're going to receive any grants or loans from a group or individual, the Partner Match program can extend that financial assistance even further. With this program, every dollar you receive gets matched up to $2,500.
This includes the financial assistance you receive from:
Employers: Some employers offer home buying grants to improve their workforces' stability.
Real estate developers and home builders: To attract aspiring home buyers, these real estate professionals are often willing to provide home buying financial assistance.
Community organizations: Certain organizations may offer assistance to improve the quality of their neighborhoods.
Local government: Government programs may provide home buying assistance to encourage aspiring homeowners to move into the area.
Partner Match funds are deferrable until you pay off your mortgage in full. In other words, you don't need to pay them back until you sell the house, refinance your mortgage, or make your final mortgage payment. These funds are also interest-free.
3. Maryland Homefront Mortgage
If you've served in the military, the Maryland Homefront mortgage is a special program just for you. This program gives you:
A 0.25% discounted interest rate on your 30-year mortgage
A reduction in your federal tax credit
Although these benefits may sound small, you can actually rack up thousands of dollars in savings with the Maryland Homefront program. It serves as a token of appreciation from the state of Maryland to its veterans and active-duty military members.
4. You've Earned It Mortgage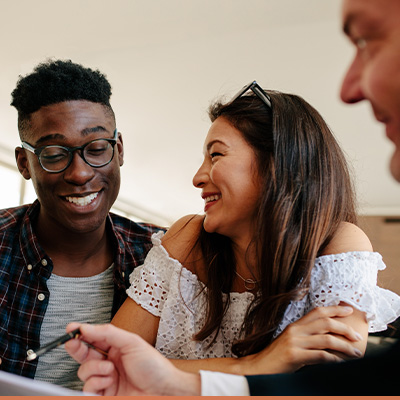 Juggling student loans and a mortgage can be challenging. That's why the You've Earned It program was created specifically for Maryland home buyers who owe at least $25,000 in outstanding student loan debt.
This program offers $10,000 in down payment assistance in a zero-percent deferrable loan. However, you can only get this assistance if you purchase a home located in one of Maryland's Sustainable Communities.
5. Maryland SmartBuy Mortgage
Another great option to consider if you have outstanding student debt is the Maryland SmartBuy mortgage. It helps you get rid of all of your remaining student loan debt.
All you need to do is purchase a home owned by the state of Maryland and apply with an approved SmartBuy Mortgage lender. If you're willing to do that, you can refinance your student loan debt by bundling it into your new mortgage. To be eligible for this program, you must:
Have outstanding student loan debt of at least $1,000
Have outstanding student loan debt below 15% of your home's purchase price:

Up to a maximum of $40,000 for loans secured before September 1, 2020.
Up to a maximum of $30,000 for loans secured after September 1, 2020.
MarylandSmartBuy 2.0
The Maryland SmartBuy 2.0 program gives homebuyers even more options. In this version of the program, you can buy any home in the state of Maryland, as long as it meets MMP guidelines.
6. Flex Program
Maryland created the Flex program to allow even more aspiring homeowners to receive financial assistance. This program is open to anyone who does not currently own real estate, even if they have in the recent past.
The Flex program has a few different subsets:
Flex Direct: The Flex Direct program offers home buyers the lowest interest rates available on their mortgage.
Flex 5000: The Flex 5000 program gives Maryland home buyers a $5,000 loan to use towards down payment and closing costs. This loan is interest-free. Furthermore, the repayment isn't due until your mortgage is paid off, either through the sale of your home, refinancing the mortgage, or making the final mortgage payment.
Flex 3% Loan: The Flex 3% loan gives you 3% of your total mortgage amount to use towards your down payment. Like the Flex 5000, this loan is interest-free and deferrable.
Flex 3% Grant: The Flex 3% Grant also gives you 3% of your total mortgage amount to use towards a down payment. Since it's in the form of a grant, you won't need to pay it back. However, participating in this program makes you ineligible for any other home payment assistance programs offered by the Department of Housing and Community Development.
Flex 4% Grant Assistance: The Flex 4% Grant gives you a grant of 4% of your total mortgage to use for a down payment and closing costs. Like the Flex 3% Grant, it makes you ineligible for other MassHousing financial assistance programs.
MAF Widget
What are you waiting for?
As you can see, Maryland first-time home buyers have many financial assistance options at their disposal. Any of these programs (used alone or in combination with each other) can help make homeownership much more affordable! To get started, speak with a Maryland Mortgage program approved lender and ask about the program that seems right for you.