Rhode Island First-Time Home Buyer Programs and Grants of 2022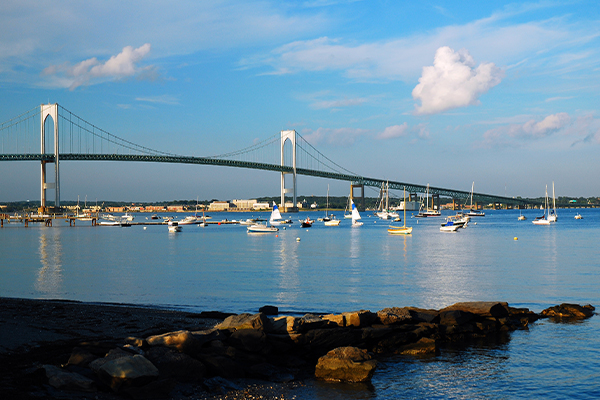 ---
Key takeaways:
Rhode Island home buyers are eligible for a wide range of loan programs and can pay as little as 0% down
Depending on your income and purchase price, you may be eligible for additional programs that can help cover the cost of a down payment up to $12,000
Many home buyers are also eligible for a tax credit of up to $2,000
Resources For First Time Home Buyers in Rhode Island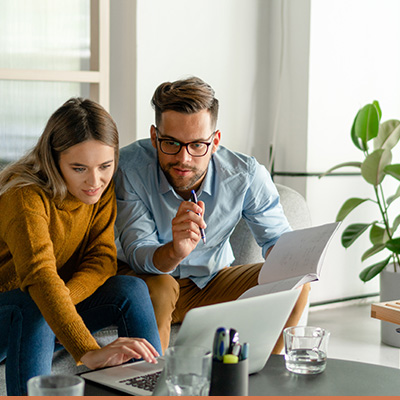 From Providence to Newport, the Ocean State real estate market is heating up. Rhode Island's scenic vistas and proximity to the coast are making it a go-to destination for New England home buyers.
With the median home price currently around $340,000, there's plenty of incentive for owners to put their homes on the market—and plenty of competition among potential buyers!
As a first time home buyer, you may be unsure whether you actually have the cash on hand to make your dreams a reality. Luckily, the Ocean State has several RI first time home buyer resources so that you can make a purchase without overextending your finances.
In this short guide, we'll go over programs and grants to help simplify the process and secure your new house.
5 First-Time Home Buyer Programs and Grants of 2020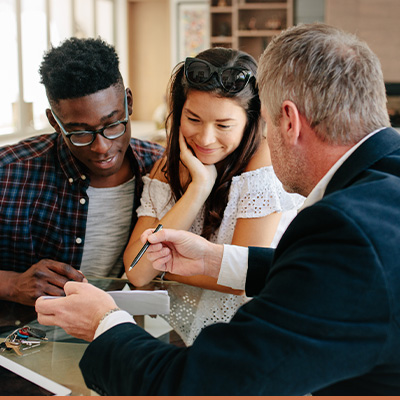 Rhode Island offers several programs for buyers who are planning on buying their first home and using it as a primary residence. These programs can apply to a wide range of properties, from condos to four-family homes.
RI Housing hosts resources for buyers at every income level. Below, we'll spotlight five of the most impactful programs.
#1 Counseling and Education
What actually goes into buying a home? It takes much more than finding the perfect place. To move from your tour to your move-in date, you'll need to take the following steps:
Work with a realtor (aka buyer's agent) who can represent your interests
Get pre-approved for a mortgage loan to cover the cost of the house
Make sure you have enough funds to cover the down payment (the percentage of the purchase price you'll pay up front)
Make a formal offer and negotiate a contract with the seller
Have the home inspected and appraised and check to make sure your offer is still in line with the home's value
Pay for closing costs (legal fees, bank fees, home insurance, etc.)
Involving banks, lawyers, home inspectors, and more, the home buying process isn't intuitive or straightforward. Luckily, Rhode Island's educational resources include online and in-person courses that can help explain what you need to know as a first time home buyer RI-wide.
To qualify for the programs below, you may be required to complete a home buying course.
#2 First-Time Homebuyer Loan
RI Housing loans can cover up to 100% of your home's purchase price.
That's right—if you qualify for this loan, no down payment is required (although you may still need to cover your own closing costs). To qualify through RI Housing directly, the following criteria apply:
Maximum home price of $453,863
Annual income of less than $97,646 for a 1-2 person household or $112,293 for a larger household
Do you make more money? You can still qualify for a program through a participating lender, although your down payment may be slightly higher.
#3 10K Down Payment Assistance
When purchasing a home, the down payment is often the biggest financial obstacle. Even if you can easily cover the monthly mortgage payment on a $200,000 home, you might not have 5% ($10,000) on hand.
Luckily, RI Housing can also help with down payment assistance up to $10,000. Qualifications for the 10KDPA program include:
Be a first time home buyer
Purchase a 1-4 family home or condo as a primary residence
Minimum credit score of 660
Income of less than $97,646 for 1-2 people or $112,293 for a larger household
Home price of up to $453,863
If you are eligible for this loan, you won't have to start repaying it right away, and you'll never pay interest. In fact, you'll only have to start making payments under the following circumstances:
You move to another primary residence
You sell or refinance the home
You sign the title to someone else
#4 Extra Assistance Program
Similar to the above program is the Extra Assistance program, which can provide up to $12,000 or 6% of your home's purchase price (whichever is lower).
While the income and credit requirements are the same as for the 10KDPA program, you'll also have to take a homebuyer's education course to qualify for this program.
This loan is repayable, and usually carries the same interest rate as your mortgage through an RI Housing-approved lender.
#5 FirstHomes Tax Credit
If you're a RI first time home buyer within the income and home price limits mentioned above, you're also eligible to treat your mortgage interest as a tax credit.
Did you know that all homeowners can use their mortgage interest as a deduction? That means they can deduct the amount of yearly interest from their taxable income, which lowers the total amount that's taxed.
In Rhode Island, first time home buyers also receive a tax credit of up to $2,000 (or 20% of the total interest, whichever is lower). This amount is directly deducted from the taxes you owe (not from your total income).
If you owed $0 in taxes, you'll now get $2,000 back!
A Big Step Forward in Little Rhody
Buying a first home can be an intimidating process. Luckily, there are numerous programs in Rhode Island that can help to streamline the process.
Take the following steps:
Get educated with online courses that explain home buying from A to Z
Check to see if you're eligible for a 0% down loan from RI Housing
Even if you're not, a participating lender can likely give you a great rate
Understand programs that can help assist you with your down payment
Take advance of your new status as a homeownership with a tax credit
With a little patience and know-how, you'll soon have your own Ocean State house to call home.
Sources:
WPRI. Real Estate Market Booming Amid Pandemic. https://www.wpri.com/news/local-news/providence/real-estate-market-booming-amid-pandemic/
RIHousing. Homebuyer Education. https://www.rihousing.com/homebuyer-education/
RIHousing. First Time Homebuyer Mortgage. https://www.rihousing.com/first-time-homebuyer-mortgage/
RIHousing. 10KDPA. https://www.rihousing.com/10kdpa/