First-Time Home Buyer Down Payment Strategies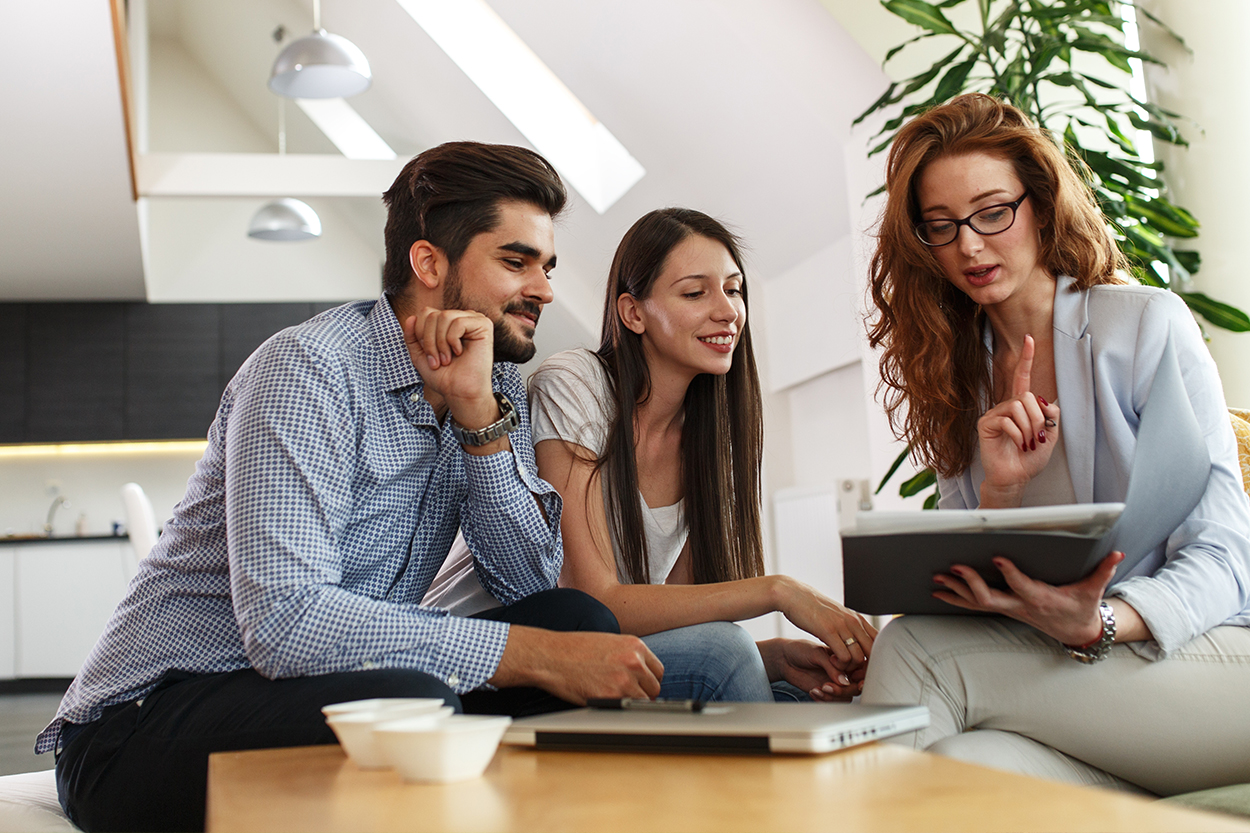 ---
Key Takeaways:
First-time home buyers have several options to choose from when it comes to down payment strategies
When considering the cost of purchasing a home, the down payment amount has a big effect on the price you pay for your new home
Options for down payments include gifts from family, withdrawing from a retirement account, mortgages with low down payment options, and down payment assistance programs
Homeownership is something that millions of Americans still strive to attain. Now, during COVID-19, interest rates are relatively low, making this an ideal time for many people to buy.
The primary costs associated with home buying include:
Down payments
Mortgage payments
Private mortgage insurance
Closing costs
Property taxes
Inspections
Home repairs
The down payment is often one of the most daunting parts of the purchase process for a first-time home buyer. Luckily, there are several options for down payment strategies.
Read on to learn more about what a down payment is, what it means for your home purchase costs, and what options might be best for you.
What is a Down Payment?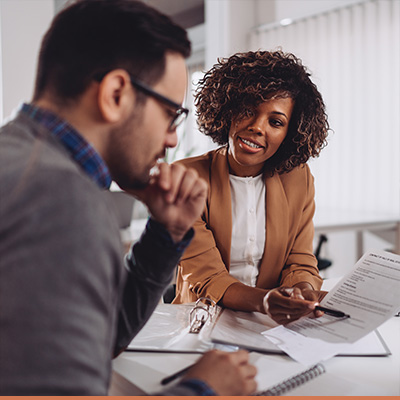 A down payment is the money you spend upfront to buy a home. The down payment is usually combined with a mortgage loan to pay for a house in its entirety. The larger the down payment, the less you have to borrow and the less you will owe.
The down payment amount you need is determined by several factors. Primarily, the price of the home and the loan amount you qualify for.
If you can afford a down payment equal to 20% of the home price, you will ultimately pay less overall for your home. A 20% downpayment also means you avoid paying private mortgage insurance (PMI). Lenders generally require PMI (usually costing 0.5% – 1% of the mortgage amount) for buyers who provide lower down payments.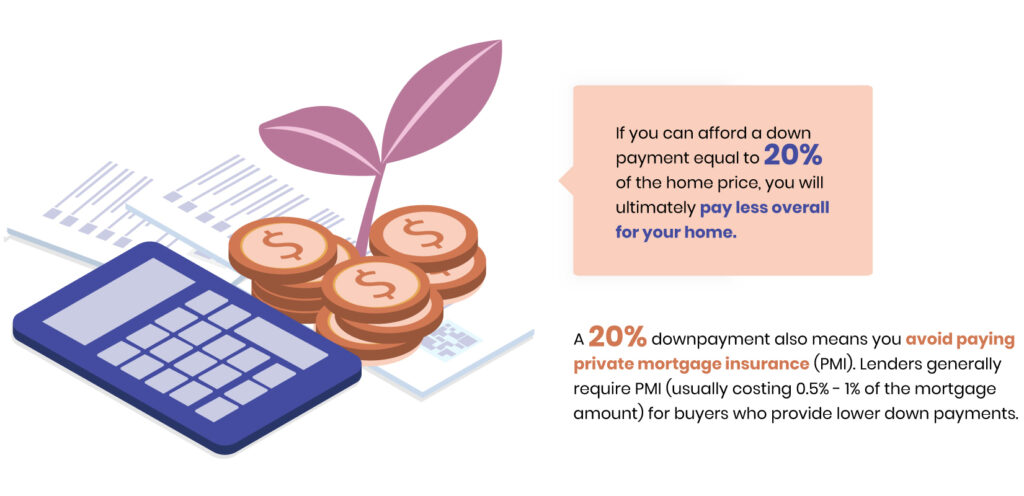 An affordability calculator can help determine how much you can afford to spend on a home based on:
The amount you have available for a down payment
Annual income
The interest rate on your debt
Monthly debts
Loan term
Savings
Debt-to-income ratio
Once you're ready to buy a home, it will help to start the pre-qualification and pre-approval process so you know what homes are in your price range. Getting pre-approved also shows you're a serious buyer to potential sellers, making the purchasing process simpler and quicker.
MAF Widget
Tips on Raising Money for Your Down Payment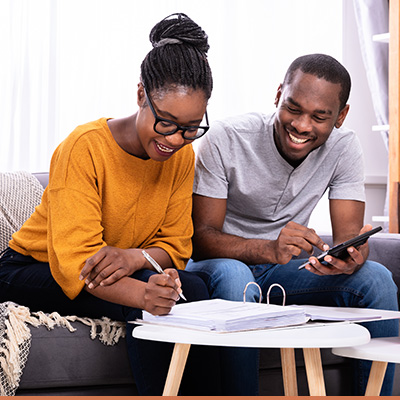 If you don't have enough cash saved for a down payment, there are several options for securing the funds you need. Some down payment strategies include:
Gifts from family members or friends
Crowdsourcing
Withdrawal from a retirement account
Mortgage that requires a low down payment
Government programs for first-time home buyers
Down payment loan
Gifts from Family or Friends
Asking family or friends for assistance is one way to acquire funds for a down payment. Mortgage lenders will require documentation of the donor's relationship to the buyer and verification that the money is indeed a gift and not a loan. These details can all be spelled out in a gift letter. There may be tax implications, so keep that in mind when discussing plans with your benefactors.
Crowdsourcing
Today, more and more people use crowdsourcing to raise funds for big life events and purchases. Crowdsourcing involves raising money online by collecting donations to help you cover a percentage (or even all) of your down payment. Keep in mind that most crowdsourcing sites like HomeFundIt.com and FeatherTheNest.com take a portion of the proceeds, in addition to charging a credit card processing fee. There can be other benefits to using crowdsourcing sites though. HomeFundIt.com offers an opportunity to earn $1,500 toward your closing costs. All you have to do is take free homebuyer education courses.
Withdrawing from a Retirement Savings Account
Withdrawing money from a retirement account is another option for coming up with a down payment. There will be tax implications for early withdrawals though. Usually, there is a 10% tax penalty for withdrawing money from your retirement account prematurely. The recent COVID-19 relief bill allows Americans to withdraw from their retirement accounts without penalty. That means it's a viable option as a down payment strategy. Before you withdraw any money, consult with your accountant or retirement plan supervisor to determine the best way forward.
Mortgage Options that Require No Down Payment or Low Down Payment
Some mortgage loan options require no down payment or a low down payment.
VA Loans – VA loans are backed by the Department of Veterans Affairs and offer 0% down payment options for qualified borrowers. VA loans come with a funding fee — a one-time payment that Veterans or current service members have to pay on a VA-backed or VA direct home loan.
FHA Loans – FHA loans are backed by the Federal Housing Administration and offer down payments as low as 3.5%. An FHA mortgage requires a 580 credit score or higher. If your score is between 500 and 579, you'll qualify for a 10% down payment.
USDA Loans – USDA loans are backed by the United States Department of Agriculture and also offer a 0% down payment option. It must be noted though that USDA loans have income limits and restrictions for rural areas.
Conventional Loans – Conventional loans aren't backed by the government, but some can offer down payments as low as 3% to qualified buyers (those with good to excellent credit). Consult with a real estate agent or mortgage lenders about getting pre-approved.
Government Programs for First-Time Home Buyers
State and federal government programs offer options for first-time home buyers. Many have income limits, which means you can't make more than a certain amount of money annually to qualify. Programs vary by location so be sure to check out the different home loan programs available in your state.
Applying for Down Payment Loans
Borrowing money for a down payment is an option that might seem convenient, but may not be worth the risk. Down payment loans usually carry higher interest rates. Taking out a personal loan in addition to a new mortgage can be financially taxing, especially when you consider the typical home maintenance costs, property taxes, and mortgage insurance. If you're set on taking this route, be sure to find down payment loans with the lowest interest rates possible.
Figuring Out Your Down Payment Assistance Strategy
Coming up with enough money for your down payment can seem difficult at first. Most first-time home buyers don't have the funds on hand to make a 20% down payment on their new home. With the right resources at your fingertips, you can find a solution that works best for you and your financial situation.
From creative solutions like crowdsourcing to more traditional methods like government loan programs, there are many ways to secure the money you need to make your first home purchase. Take the time to explore these options and make strides toward owning your dream home today.