South Carolina First-Time Home Buyer Programs and grants of 2022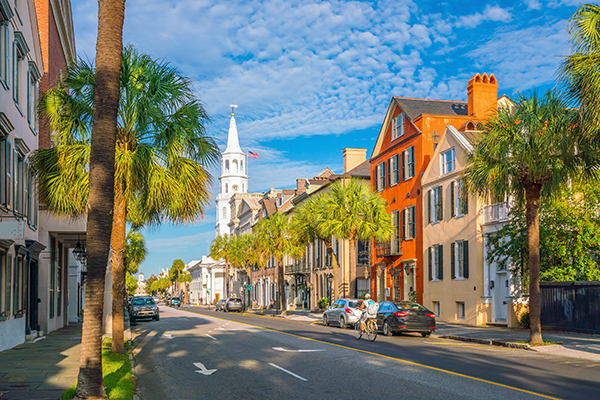 ---
Key takeaways:
South Carolina home buyers can qualify to put as little as 0% down on their first homes, depending on their income and county
Down Payment Assistance (DPA) programs can help cover the cost of any required down payment
Deduct up to $2,000 from your tax liability through South Carolina's Mortgage Credit program
Resources For First Time Home Buyers in South Carolina
From Columbia to Charleston and beyond, South Carolina homes have recently seen spikes in interest and value. The median home value has risen up to $162,300 as new buyers flock to the market looking for their dream homes.
There are still deals to be had on affordable South Carolina homes—but with low supply and high demand, it's important to have your financing ready so that you can make a competitive offer as soon as you see a house you love.
The Palmetto State has plenty of resources that can help simplify the process for South Carolina first time home buyers. In this short guide, we'll go over the loans, grants, and resources to get you ready for the real estate market.
MAF Widget
5 First-Time Home Buyer Programs and Grants in 2021
The first step in buying a home is figuring out how to pay for it. Almost no one has the cash on-hand to buy a multi-hundred thousand dollar home. That's okay! Most first time buyers take out a mortgage loan to help cover the cost.
However, you'll still be responsible for some costs:
Down payment – The percentage of the purchase price you'll cover in cash. For first-time home buyers, this amount can range from 0% to 20%.
Closings costs – Before closing on your home, you'll need to pay for an inspector and an appraiser, as well as cover any legal fees or bank fees.
SC Housing has a variety of loans and assistance programs that can help you cover buying costs and maintain financial health as you close on your first home.
#1 FHA Loans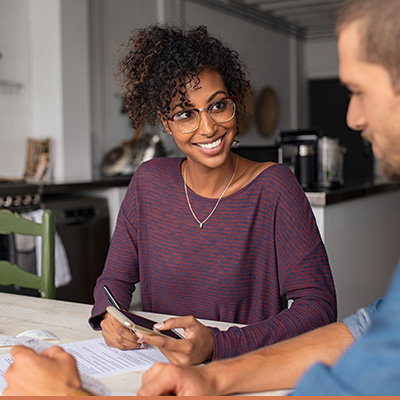 Through support from the Federal Housing Authority (FHA), SC Housing offers low-interest loans to qualifying low- and mid-income first-time home buyers.
These 30-year loans typically require a 3.5% down payment on the total purchase price of a home. Therefore, someone buying a $200,000 home would need $7,000 in savings (although there are also Down Payment Assistance options. Skip ahead to #4 for more information).
Qualifying veterans or people buying homes in federally designated rural areas may qualify for a 0% down payment.
Other qualifications include:
Credit score of at least 620
First-time home buyer with no ownership stake in any home in the past three years
Have an income of 80% or less than your county's Area Median Income (AMI)
#2 Palmetto Home Advantage Loans
The newest SC Housing program, Palmetto Home Advantage loans are available to first-time buyers as well as buyers looking for a new primary residence.
These loans have the same income limits as an FHA Loan. However, they provide some additional assistance.
Low down payment – These loans start with a 3% down payment, although some buyers may choose to make a larger 5% or 8% down payment to lower their monthly costs.
Coverage beyond purchase price – Your loan can also help to cover your closing costs and lending fees, which means you'll need less savings on-hand to close.
Reduced mortgage insurance – When your down payment is less than 20% of the purchase price, you'll need to pay for lender mortgage insurance, which protects the lender in the event that you default on your loan. Palmetto Home Advantage mortgage insurance is offered at a reduced rate.
#3 County First Loans
If you live in an area that South Carolina considers "underserved" (economically disadvantaged), you may be eligible for this loan program. Check to see if your county is on the list at SC Housing.
Although this program carries the same income restrictions as the above two loans, it has the following advantages:
Low, fixed interest rates
Up to $8,000 in down payment assistance available
#4 Forgivable Down Payment Assistance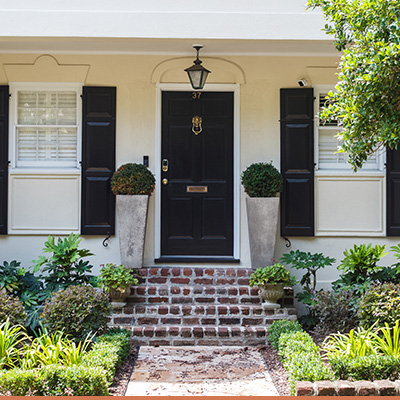 Covering the down payment is often the biggest obstacle for first-time home buyers.
SC Housing's Forgivable Down Payment Assistance (DPA) program can be paired with a Palmetto Home Advantage or FHA loan to make home buying possible.
Borrowers with an income at 80% or below the Area Median Income can qualify for a 10-year loan
Those with a higher income may qualify for a 20-year loan
There is no monthly payment on these loans, and they are forgivable. If you qualify for a 10-year loan, you won't have to make regular payments. If you're still living in the home at the end of the 10-year term, it will be forgiven. (The same applies to a 20-year loan.)
However, if you sell the home, the balance is due. This can be paid out of any profit that you make on the sale of the home.
You'll likely need to take a homeownership course before receiving your DPA. Other similar programs are available for homes in select counties.
#5 Mortgage Credit Certificates
Do you usually owe taxes at the end of the year?
Owning a home might help. As a SC first time home buyer, you can deduct a portion of the interest you pay on your mortgage—up to a maximum of $2,000 per year.
The amount you deduct cannot exceed your tax liability in a given year. If you owe $0 in taxes, the deduction won't give you a grant. However, it can be helpful for anyone who owes taxes!
MAF Widget
Your New Home in South Carolina
As you can see, there are numerous resources that can help turn your dreams into a reality.
While buying a home can be intimidating, South Carolina makes it possible to take out a low-interest loan, get assistance on your down payment, and enjoy tax advantages, too.
Check with SC Housing to understand your eligibility for its programs and get educated on the steps of the home buying process.
With a little know-how, you'll be on your way to home ownership in the Palmetto State.