Best Home Renovation Services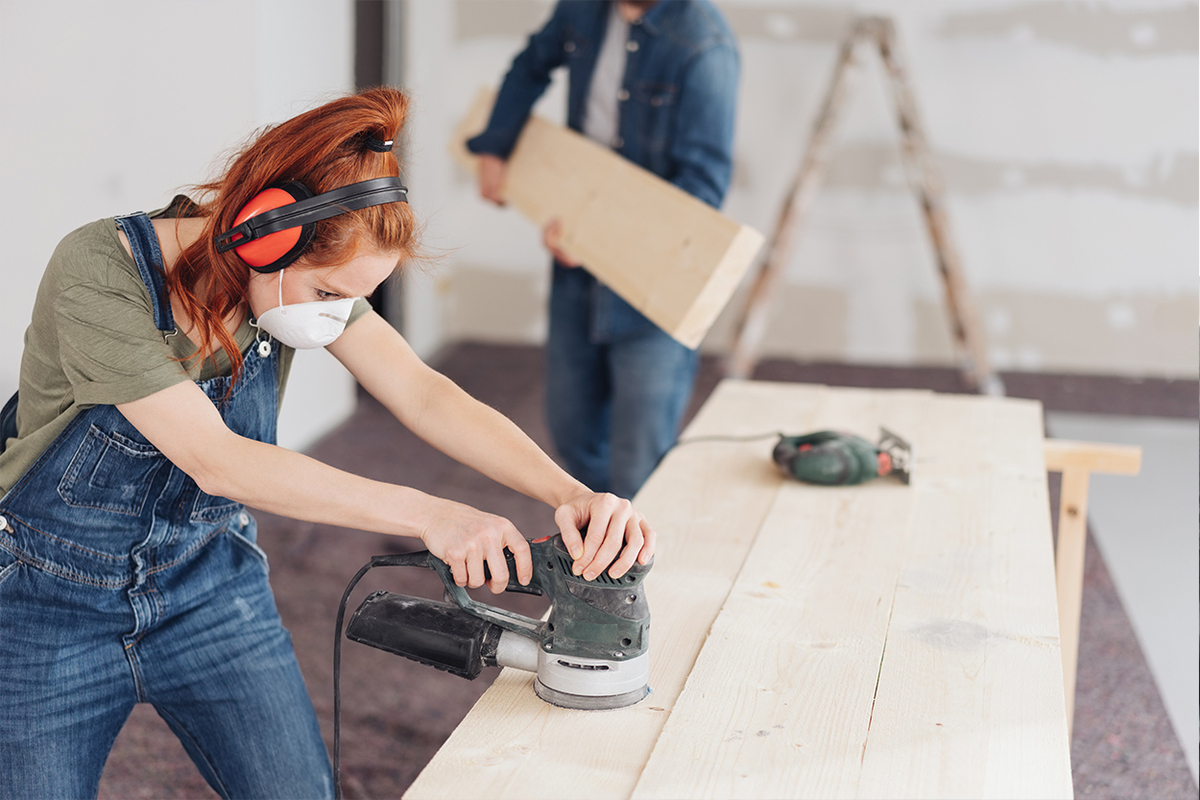 ---
Key takeaways:
Renovations can make your home more comfortable now and add to its future sale value.
Before undertaking a renovation, it's important to understand the different kinds of contractors who can help execute your vision.
Vet several home renovation companies to find the best contractor for your specific needs.
When you've purchased a house, there's nothing more exciting than making the updates and renovations that will turn it into your dream home. But first, you have to build a contact list of home renovation companies that can get every aspect of the job done—from design to demolition to repainting.
Before you start googling "home renovation contractors near me," it's important to get an understanding of the best kinds of renovation services and how they can help you move from vision to reality.
In this short guide, we'll explain the services you might need and the best ways to vet potential contractors.
MAF Widget
Types of Home Renovation Services
So, what kind of contractor do you need to hire? It depends on the following factors:
Design – Do you already have a design background? If so, you may simply want someone to execute your vision. On the other end of the spectrum, you might be looking for someone to redesign a room (or several) for you. Depending on your needs, look for a contractor with an appropriate design background.
Scope – Are you remodeling an entire room or making adjustments to a single feature (floor, cabinetry, molding, walls, etc.)? The scope of the work affects the kind of help you need. Some gigs are one-person jobs, others require an entire team.
DIY ambitions – Do you want to do any part of the job yourself? Whether you're an amateur carpenter or you want to save money by painting yourself, you might not need a full-service contractor. Instead, you could hire a few specialty contractors to help you with a few select tasks.
Take careful stock of your needs, and then see which of the following kinds of professional help you might need.
General Contractors
General contracts can help to oversee all parts of your home renovation. If you're changing multiple design elements, a general contractor can execute the process from start to finish, whether working with their own crew or hiring subcontractors to complete some parts of the remodeling project.
If you need a general contractor, consider how much home design input you need:
Design-build contractors can help with all aspects of planning your renovation. They will often begin by drawing a mock-up design, which you can adjust together.
Remodeling contractors, on the other hand, may provide less extensive home design services. If you already know what you want your finished room to look like, a remodeling contractor can help you get to the finished product.
Speciality Contractors
Are you remodeling a single element of your home? Rather than hiring a general contractor, you could assemble your own crew of one or more specialty contractors.

Important renovation specialists include:
Carpenters
Floor laying contractors
Painters
This list is not exhaustive. If you need someone who specializes in ironwork, window remodeling, or another area, there is a specialist out there who can meet your needs.
How to Vet Contractors
This is your home. Which means you want to ensure you receive the highest quality renovation services possible. While it might be a bit more expensive than hiring an individual, you can look around your neighborhood for renovation companies. (Or just google: what are the best home renovation companies near me?)
If this route sounds ideal, we recommend the following tools:
Angie's List
Yelp
The Home Depot
Nextdoor
All of these websites allow you to search for local contractors, read reviews, and get quotes.
Getting Bids
Rather than going with the first contractor you find, you should get bids for the remodeling project so that you get a better understanding of its potential timeline, scope, and budget.
Contractors will come to your home or set up video appointments to see the space. At this point, make sure to ask questions and verify details such as:
Qualifications

How long has the contractor been in business?
Can they provide references?
Do they provide a warranty for their work product?
Can they provide their license number and proof of insurance?
Do they have before and after photos of similar projects?
The anticipated timeline for completion

What permits will be needed?
Who will be responsible for getting permits – you or the contractor?
How will you resolve any conflicts or misunderstandings?
Budget

What is the total cap for the project?
How will unanticipated obstacles or delays be charged?
What is the payment schedule?
What payment methods do they accept?
Work procedures

How long will the contractor be at your house each day?
When will they arrive and leave?
What cleanup services will they provide?
Where will they store their tools?
Will you be able to access and use all rooms and spaces in your home?
What is the best way to contact your contractor?
While you may be tempted to go with the least expensive contractor, watch out for red flags. For example, if they only accept cash payment or do not have insurance, that's a red flag. An unprofessional contractor is less likely to finish the job in a satisfactory manner, and you may even experience losses due to damage or theft.
Compare your quotes, and listen to your gut when it comes to a contractor's professionality and trustworthiness.
Hopefully, you'll find the best renovation services in your area and will be able to make recommendations to all of your friends!
Making Meaningful Renovations
Beginning a home renovation is always an exciting prospect. It also comes with a certain amount of stress. First, there's the expense. Then comes the process of finding a reliable contractor. And finally, there's the waiting game—the weeks you spend with your kitchen, bathroom, or driveway in a state of constant construction.
At the end of the road, you know you'll have a beautiful upgrade that can improve your family's life and augment the value of your home.
But along the way, having the best renovation and remodeling services possible can help ease your anxiety.
With a little research and due diligence, we're confident that you'll find a trustworthy contractor who can help you design and achieve a beautiful remodel. Best of luck in your search!