Massachusetts First-Time Home Buyer Programs and Grants of 2022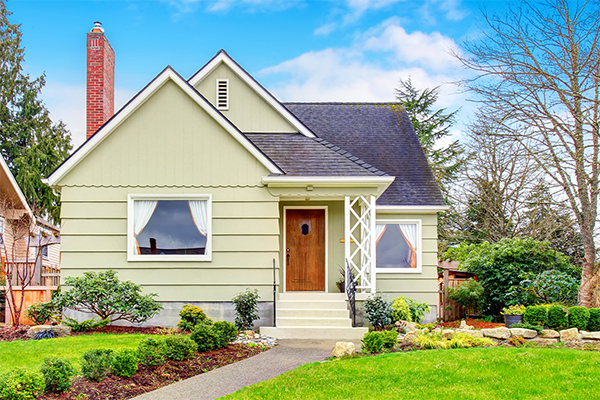 ---
Key Takeaways:
First-time home buyers in Massachusetts can get low interest rate loans, down payment assistance up to $15,000, and mortgage payment protection from the MA Housing Finance Agency.
Special loans are also available to purchase and restore a "fixer-upper" home, with 97% financing available from the Purchase and Renovation Loan Program.
Individuals who haven't owned a home in the past three years also qualify for assistance, and special discounts are available for veterans and active-duty military members.
Even if you've carefully saved your money over the years, looking at the price tag on a new house can make your stomach drop. For a first-time buyer in Massachusetts, homeownership can feel downright impossible.
Spoiler: It's not!
Massachusetts offers special programs to help cover your new home's down payment (the sum of money you must pay upfront to get a mortgage), pay closing costs (the fees of finalizing a mortgage), and help you snag low interest rates. Here's what you need to know.
MAF Widget
What kind of help is available for a first-time home buyer in Massachusetts?
According to the Massachusetts Housing Finance Agency (MassHousing), first-time home buyers include anyone who hasn't owned a home in the past three years. If you fall into this category, MassHousing has programs made just for you. These programs offer:
Low-interest rates
Down payment assistance of up to $15,000
Mortgage payment protection if you become unemployed
Special loan discounts for veterans and active-duty military members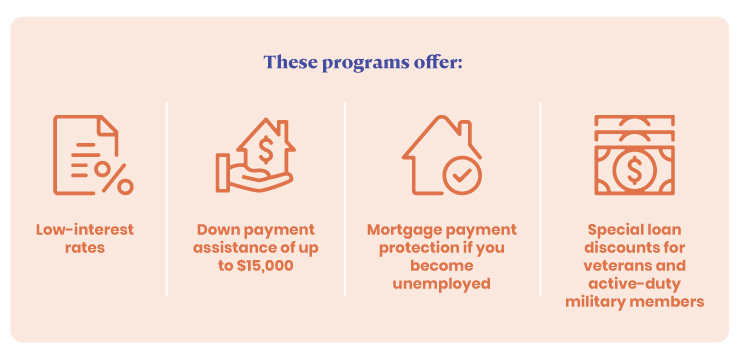 So how can you take advantage of these programs? First and foremost, you need to make sure that you qualify.
MassHousing Eligibility Requirements
Each MassHousing program has slightly different eligibility criteria. However, they all require you to use your new home as a primary residence (meaning you can't rent it out), and meet some general, high-level requirements. These include:
Credit score minimums
Income limits
Loan amount limits
Debt-to-income ratio limits
The Top 6 First Time Home Buyer Massachusetts Programs
Now that you understand the eligibility rules, let's review the best programs available for Massachusetts buyers. Here are six options to consider:
1. MassHousing Mortgage
MassHousing offers a 30-year mortgage for home buyers with tight budgets or modest incomes. Over 50,000 families have used this program to make their dream of homeownership a reality. The MassHousing mortgage program offers:
Competitive, fixed interest rates: You'll enjoy the same rate throughout the entire duration of your loan – no unpleasant surprises.
Low down payment options: It's possible to finance 97% of your new home, paying just 3% as a down payment.
Affordable mortgage insurance: For home buyers who put less than 20% down, mortgage insurance is usually required. Fortunately, MassHousing mortgages come with MI Plus mortgage insurance. This insurance gives you $2,000 of monthly mortgage payment protection for up to six months. In turn, if you lose your job, you have plenty of time to get another one without worrying about losing your home.
With these major perks, Mass first time home buyers can enjoy affordable homeownership and greater peace of mind.
MassHousing Mortgage Eligibility Requirements
To qualify for a MassHousing mortgage, you must meet the following requirements:
Fit within specific income limits, which vary from county to county
Meet credit score requirements
Complete a homebuyer education course
You can only purchase a single-family home, condo, or a multi-family property
2. Purchase and Renovation Loan Program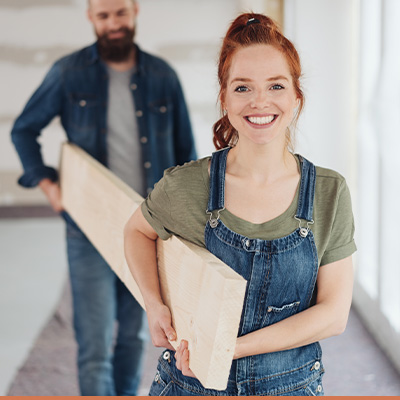 Oftentimes, it's more cost-effective to purchase a "fixer-upper" than a brand new home. You can make these properties your own with a few renovations.
If you choose to go this route, you can take advantage of the Purchase and Renovation Loan. This loan bundles the costs of your new home and its renovation expenses into one. In turn, you'll enjoy a single monthly payment.
The Purchase and Renovation Loan can cover up to 97% of the lesser of these two:
The home's sale price and renovation costs, or
The estimated appraisal value of the home after all renovations are complete
Purchase and Renovation Loan Eligibility Requirements
To qualify for this loan, you must spend at least $7,500 on renovations. This amount can cover inspection fees, as well as the renovation labor. All of the renovations you implement must be done by licensed contractors.
3. Down Payment Assistance (DPA)
Down payments are often the largest obstacle standing between aspiring homeowners and their dream homes. After all, it's not easy to scrape together thousands (or even tens of thousands) of dollars. For many buyers, the standard down payment is 20% of a home's purchase price, though first-time buyers can often get mortgages with as little as 3% down.
Fortunately, you can get a loan through MassHousing's Down Payment Assistance program that covers up to 5% (up to $15,000) of your new home's cost. If you choose a home that costs $300,000 or less, this program can cover the entire cost of your down payment! Even if your desired home is a bit more expensive, DPA can make your down payment significantly more affordable.
Your down payment loan must be repaid in 15 years at a 2% interest rate. If you move out of this home before 15 years, you must repay it in full at that point.
DPA Eligibility Requirements
To qualify for DPA, you must meet these requirements:
You must meet the income limits. In Boston and Gateway Cities, the income limits are slightly higher.
Your credit score must be at least 680 to use DPA for a single-family home or condo; or at least 700 to use DPA for a multi-unit home.
Your debt-to-income ratio must be 45% or less.
You must complete an approved home buyer class to finalize your loan.
4. Operation Welcome Home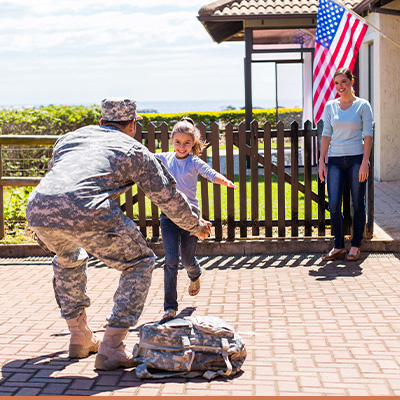 For military members, there's the Operation Welcome Home program. This program helps certain service members finance their new homes with an affordable, fixed-rate loan that covers 97% of the home's purchase price. It also offers a second loan that covers the remaining 3% down payment (up to $12,000), so you get full 100% financing.
Finally, Operation Welcome Home offers a $2,500 credit you can put towards your closing costs. Considering that closing costs can be as high as 5% of your total loan amount ($16,000 on a $300,000 home!), this assistance is incredibly helpful.
Best of all, you can combine Operation Welcome Home with the Down Payment Assistance program.
Operation Welcome Home Eligibility Requirements
The Operation Welcome Home program is available to:
Active-duty military members
Honorably discharged veterans
National Guard members
Gold Star Family members
Unlike some of the other MassHousing programs, Operation Welcome Home is not strictly limited to first-time home buyers if you choose a home in the following cities:
Boston
Chelsea
Cambridge
Everett
Fall River
Lawrence
Lynn
North Adams
Somerville
If you are a first-time home buyer, you will need to complete an approved homebuyer class to qualify. Likewise, if you purchase a multi-unit family home to rent out, you'll need to go through landlord counseling.
5. Workforce Advantage Mortgage
The Workforce Advantage Mortgage is created for low-income earners living in certain areas of Massachusetts.
It gives qualified applicants down payment assistance of up to 3% of the total mortgage amount, with a maximum amount of $15,000. It also offers discounted MI Plus mortgage insurance. You can use these funds to pay for certain home improvements and energy-efficient upgrades.
To qualify for a Workforce Advantage Mortgage, you can only earn up to 80% of the median income in your area.
First Time Home Buyer Boston Opportunities
The Workforce Advantage Mortgage is only applicable for homes located in Boston and the following Gateway cities:
Attleboro
Barnstable
Brockton
Chelsea
Chicopee
Everett
Fall River
Fitchburg
Haverhill
Holyoke
Lawrence
Leominster
Lowell
Lynn
Malden
Methuen
New Bedford
Peabody
Pittsfield
Quincy
Revere
Salem
Springfield
Taunton
Westfield
Worcester
6. ONE Mortgage
Finally, Massachusetts home buyers can apply for the ONE Mortgage. Unlike the other programs offered through MassHousing, the ONE Mortgage was created by a partnership of over 40 lenders. This loan was made with low-income to moderate-income earners in mind.
The ONE Mortgage program has the following features:
Down payments of just 3%
Low, fixed interest rates
No private mortgage insurance (PMI) required
Additional financial assistance, like state-subsidized monthly payments. Note: To qualify for a state-subsidy, you must have a household income below 80% of the area's median income and you cannot put more than 20% down. You also can't use it to purchase a three-family property. This subsidy does not need to be repaid.
Thanks to these features, the ONE Mortgage breaks many barriers that lower-income families face when buying a home.
ONE Mortgage Eligibility Requirements
Here are the requirements for applying for a ONE Mortgage:
You must be a first-time home buyer
The house must be used as your primary residence
Complete an approved homebuyer education class
Meet the relevant household income limits
Have less than $75,000 in liquid assets (including your bank accounts, stocks, bonds, and cash, but excluding any retirement accounts)
Meet the credit and underwriting requirements:

A credit score of 640 or above to qualify for a single-family home or condo
A credit score of 660 or above for multi-family properties
If you don't have a credit history, you may still qualify
Other factors may impact your eligibility, so make sure to discuss the ONE Mortgage with your lender. You can also use this handy ONE Mortgage calculator to estimate your loan offerings.
MAF Widget
What are you waiting for?
If you're a first time home buyer in Massachusetts, these programs can help you achieve your dream without breaking the bank. MassHousing and ONE Mortgage both aim to make homeownership achievable for more people, since they understand how costly the housing market can be.
Ready to get started? Just talk to your local lender and ask about the program that best fits your situation. You might be surprised how much financial help is available simply for asking.