Buying A New Construction Home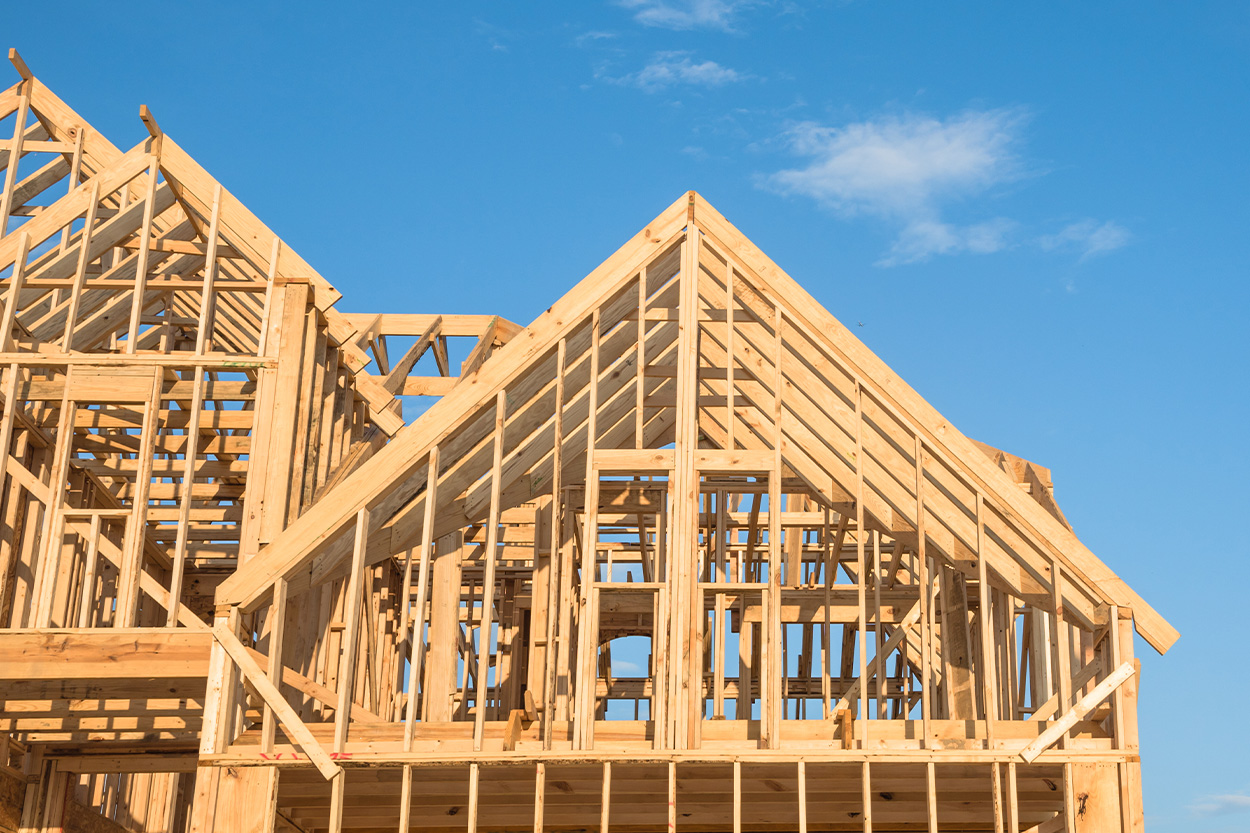 ---
Takeaways:
New construction homes have fewer upfront maintenance costs and better energy efficiency than old homes.
The quality of your new construction home depends on the building company you choose and the materials you select to customize it.
Work with a realtor, lawyer, and inspector to make sure you understand the details of your contract and warranty as well as any potential issues with the home.
Buying a Newly Constructed Home
When looking for a new home, one of your first decisions is whether to buy a "used" home or new construction.
If you live for period details and antique charm, you'll want to look for older homes that you can update over time. But if you'd prefer a move-in-ready home with modern plumbing, electricity, and appliances, new construction can be a great investment.
To keep your costs down and make sure your home meets all your specifications, you'll need a little planning and know-how. As a home buyer, this is your guide to the new construction home buying process.
MAF Widget
Step 1: Know the Pros and Cons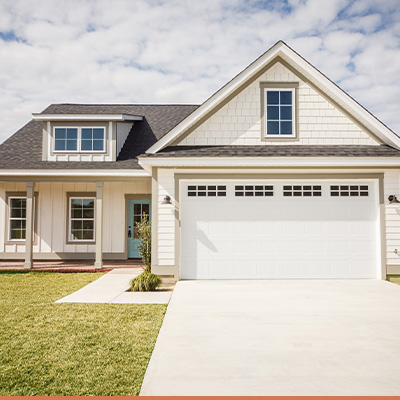 As we noted, new construction homes are completely up-to-date. That comes with several benefits:
Low initial maintenance costs – While a colonial home could easily fall victim to frozen pipes or roof deterioration, there's unlikely to be anything you need to replace or repair in the first few years of ownership.
Energy efficiency – Because your home has been built with modern materials, it should be free of drafts, ancient energy-draining appliances, and other issues that could cause sky-high utility bills.
Potential to customize – Builders usually put new construction homes on the market before they're completely finished. You can work with them to build a home from scratch, or to make the final choices on flooring, cabinetry, paint color, and more.
However, there are also some potential downsides to be aware of, notably:
Limited customization options – Keep in mind that some choices are already locked in place. If the home would require significant renovation after your move-in, it may not be the best investment.
Less room to negotiate – Individual sellers don't always know the value of their home, or may need to sell it quickly for personal reasons. In contrast, development companies are familiar with the local property values and are unlikely to sell below market rate.
Unestablished community – New construction homes are often in recently cleared lots, and may also be located in brand-new developments. This can lead to less of a neighborhood feel than well-established locales.
If you're convinced that the positives outweigh potential downsides, it's time to move on to the next step!
Step 2: Set Your Budget and Get Pre-Approved
Before you start looking at specific properties, take the following standard steps to get ready to make an offer in the home buying process:
Find a buyer's agent to represent your interests. Don't worry about the cost—sellers usually pay realtors' fees.
Talk with a lender to understand your budget. Calculate how much you can afford to put down (for the down payment) and your desired monthly costs. Once your home is completed, the loan can either be transformed into the traditional mortgage or your lender will require you to acquire an additional mortgage.
Submit documents to your bank to receive mortgage loan pre-approval. Your lender will provide a letter that you can submit along with any offers.
Step 3: Research Construction Companies
There's fast fashion, and then there's haute couture. Fast food, and then Michelin star restaurants. When it comes to new construction homes, the same is true: some are made with low-quality materials, while others are built to truly last. To that end:
Research how long your potential builder has been in business. If they've been selling homes to happy customers for decades, there's a higher chance that they do quality work.
Ask to speak to past customers. You'll get more insight into the customization process and learn about any potential issues.
Make sure that the company provides a very clear builder contract, especially if the home hasn't been built yet!
Step 4: Choose to Build from Scratch or Customize the Finish
In some cases, you'll be purchasing a home that doesn't yet exist. This could entail visiting a model home, then working closely with the builders to make choices about all aspects of the interior and exterior finish.
If you go this route, it's especially important to understand which options in the model home are included at the base price and which come at an added fee. In other cases, you can buy an existing home that's nearly finished, giving you a better sense of what to expect when you move in.
Either way, it's very important to work with a lawyer so that there are no surprises as your builders wrap up their work.
Step 5: Get a Home Inspection and Ask for a Warranty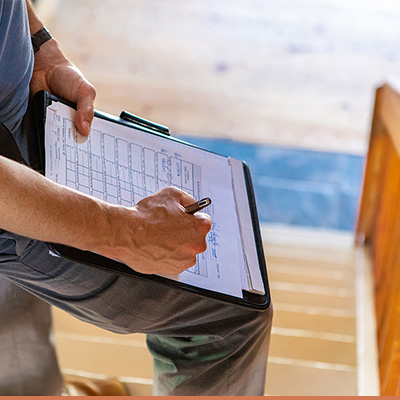 If you're buying an older home, you'll need to find a home inspector to check for any issues that could require immediate attentionThe same is true for new construction homes:
Although there's less risk of a longstanding problem like a cracked pipe, termite infestation, or damaged foundation, you still need someone to double-check the builders' work.
You could opt to skip the home inspection as a negotiating tactic. However, this could backfire, saddling you with more maintenance costs than you've budgeted for.
Likewise, be sure you completely understand your home's warranty. The building company may offer an all-inclusive warranty, or individual contractors might warranty all or part of their work (i.e. plumbing, electric, etc.).
New construction warranties usually last for anywhere from 1-10 years. The longer your warranty, the more protection you have!
Step 6: Close the Deal
Once you've found the perfect home, made an offer, and had an inspection, you're ready to move forward and sign the contract.
Keep working with your realtor, your bank, and your lawyer to make sure you're protected and prepared at all stages of the process. It won't be long before you move into your dream home.
New Construction: A Blank Slate for Your Dreams
When you move into your new construction home, you'll be the first-ever owner.
While the process of finding the right builder's agent and home can be time-consuming, it all pays off on move-in day. Your home has been built to your exact specifications and double-checked to make sure everything's ready for daily use.
Now, you'll have years to decorate, landscape, and further improve the value of your home.
Sources:
Moving. The Pros and Cons of Buying New Construction. https://www.moving.com/tips/pros-cons-buying-new-construction/
Raleigh Realty Homes. 11 New Construction Home Buying Tips. https://www.raleighrealtyhomes.com/blog/new-construction-home-buying-tips-how-to-buy-a-new-house.html