Michigan First-Time Home Buyer Programs and Grants of 2022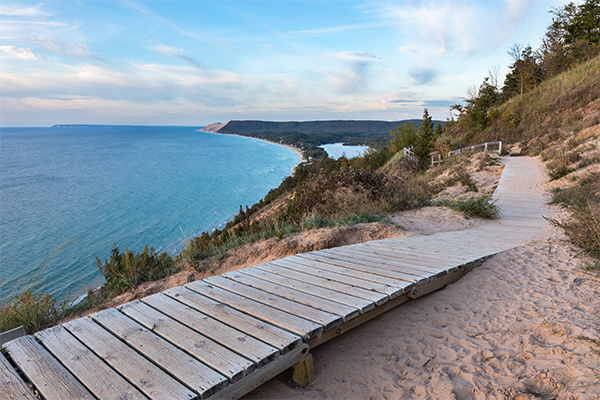 ---
Key Takeaways:
First-time home buyers in Michigan can get a competitive, low interest rate mortgage from the state housing authority.
Up to $7,500 down payment assistance is also available in the form of a 0% interest loan which isn't due until the home is sold or paid off.
These programs are open to anyone who hasn't purchased a home in Michigan within the last three years.
Buying your first home in Michigan can be exciting, confusing, and terrifying all at once. Thankfully, there are a lot of great resources out there to help you navigate the process, and make it much more affordable.
Whether you need help with the down payment, closing cost assistance, or just some trustworthy information, the state of Michigan has first-time home buyers covered. In this post, we'll explore these programs, learn how they work, and see who's qualified. Let's explore the best first-time home buyer programs and mortgage programs to help homeownership be a little less daunting.
Programs for First-Time Buyers in Michigan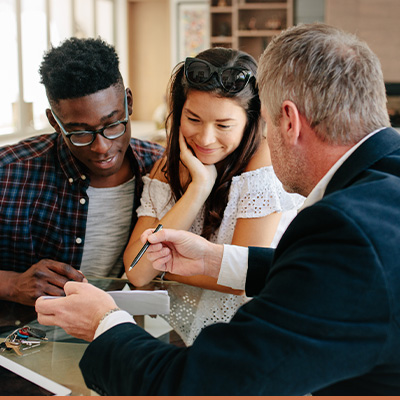 The Michigan State Housing Development Authority (MSHDA) is the state government agency in charge of providing financial assistance to first-time home buyers. The MSHDA is also the entity charged with administering federal housing programs in Michigan. If you're a first time home buyer in michigan, it's a good idea to spend some time reading this article and on the MSHDA website to understand what resources are available to you.
For first-time home buyers in Michigan, the MSHDA offers two different loan packages as well as down payment assistance (DPA). The DPA program is contingent on using one of the two sponsored loan packages. These packages are:
The MI Home Loan Mortgage
The MI Home Loan Flex Mortgage
MI Home Loan Mortgage
The MI Home Loan is the core mortgage product that is geared towards the Michigan first time home buyers. It offers fixed-rate, 30-year mortgages at very competitive interest rates – typically much lower than conventional loans. This can end up saving you many thousands of dollars over the life of the loan! To secure one of these mortgages, you'll work with a participating lender (not with MSHDA).
Here are some more quick facts about the MI Home Loan program for 2020:
Limited to sale prices up to $224,500 statewide.
Has an educational requirement that must be completed to be eligible for down payment assistance.
All adults who intend to occupy the home must have a minimum credit score of 640 (or 660 for multiple-section manufactured homes).
Repeat buyers are eligible in select counties across the state.
Down payment assistance is available up to $7,500.
Not technically a first-time buyer? Good news! For the purposes of the MI Home Loan, "first-time buyer" is defined as anyone who hasn't bought a home within the last three years. This means you may still be eligible for the program as long as you haven't made a home purchase anytime recently.
There are some key benefits that the MI Home Loan Mortgage offers to first-time buyers in the state, including:
Flexible purchase price requirements: According to studies, the home value index in Michigan is $176,977. Of course, the cap of $224,500 may provide limited home buyer assistance in more expensive cities like Ann Arbor, but in most other areas first-time buyers shouldn't have a problem finding great homes under the purchase price limit.
Down Payment Assistance: With down payment assistance of up to $7,500 for first-time buyers, the MI Home Loan program is great for getting over that first hurdle to homeownership. Keep in mind that down payment assistance is a loan (not a grant) and it does have a modest Home buyer Education requirement. More on that shortly.
MI Home Loan Flex Mortgage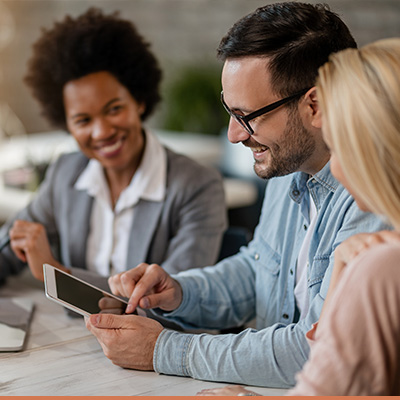 The MI Home Loan Flex is a similar product offered by the MSHDA that both first and repeat home buyers can take advantage of across the state – but with more open and flexible requirements. Like the MI Home Loan, the MI Home Loan Flex can help you secure a very competitive, low-interest mortgage with the option of down payment assistance. It can be used for qualifying home purchases up to $224,500.
The MI Home Loan Flex Key is different from the MI Home Loan in these key ways:
Only qualifying borrowers must apply and meet the credit requirements, rather than every adult in the household.
Applicants may have collections or judgments against them and still be eligible for the loan program.
Minimum credit score for borrowers is 660.
No maximum acreage limit, making it usable for bigger properties.
As we mentioned above, the Flex loan package only requires the applicant to have a minimum credit score – unlike the MI Home Loan program, which sets a credit requirement for every adult in the household. If you live with someone who has a credit score lower than 640, this is a crucial benefit.
This program is also ideal for Michigan buyers who want to purchase larger properties in more rural areas, such as the northern half of the state. Unlike the MI Home Loan, which caps property size at 2 acres (with some exceptions up to 5 acres), the Flex loan can be used on properties of any size.
The down payment assistance requirements remain unchanged between the two loan packages offered by the MSHDA. To take advantage of Michigan's DPA program, you'll need to complete an educational requirement and meet the other program criteria. Next, we'll take a look at those DPA requirements in greater detail.
Michigan Down Payment (MDP)
Coming up with the down payment for your first home can be one of the biggest challenges. After all, most of us don't have thousands (or tens of thousands) of dollars lying around! But if you're living in Michigan, the MDP can be an excellent way to secure some down payment assistance.
It's important to note that MDP is not a grant! It's a loan. Specifically, MDP is a non-forgivable, non-amortizing, 0% loan with no payments required. Non-amortizing simply means that there are no regular payments required to pay off the loan.
So, if it's not cash assistance and you aren't making monthly payments, what happens to the loan while you are living in your home? Mostly nothing. The down payment assistance loan doesn't accrue interest, so it won't grow or shrink. Instead, you'll be required to pay back the loan if you pay off or refinance your first mortgage, or if the property is sold or transferred.
Here are some more quick facts about the MDP program:
Available with both the MI Home Loan or MI Home Loan Flex
Offers up to $7,500 assistance
Requires the completion of a Homebuyer Education program.
Requires maximum financing (Conventional 97% loans, Rural Development Guaranteed 100% loans, or FHA 96.5% loans).
Has a cash asset restriction of $20,000.
Borrowers must contribute a minimum of 1% of the home's purchase price.
The MDP can be a great option if you're a little short on the down payment for your first home. Just understand that you'll have to pay back the money you are loaned eventually. If you plan on staying in your home for many years, you won't have to repay it until you pay off or refinance your first mortgage, at which point you'll have lots of time to prepare. However, if you are only planning on being in the home for a short period of time you should be very mindful of the repayment requirements.
Mortgage Credit Certificate (MCC) Program
The Mortgage Credit Certificate program can be a good option for first-time buyers who don't qualify for the MI Home Loan or Home Loan Flex. As long as you meet certain purchase price and income limit requirements, the MCC program can help make homeownership more affordable by reducing your taxes.
Here's how it works:
MCCs are issued for up to 30 years. Every year during that period, you can get a tax credit of up to 20% of the mortgage interest you've paid throughout the year (capped at $2,000). That credit is applied to your tax liability, directly reducing the amount you owe in taxes at the end of the year.
For example, if you've paid off $5,000 in interest on your mortgage this year, you'd get a tax break of $1,000 (which is 20% of $5,000). So if you would have owed $1,300 on your taxes, you now only owe $300.
Note that the MCC does require a one-time fee of $400, plus lender fees, and can't be applied to a refinanced loan.
What about those MSHDA Homebuyer Education requirements?
As we mentioned above, the Homebuyer Education (HBE) requirements are mandatory to secure an MI Home Loan or MI Home Loan Flex that includes the Michigan Down Payment loan. Here's a broad overview of the program's requirements:
Each borrower is required to complete the program and receive a certificate of completion, which is submitted to MSHDA with the loan package for underwriting.
The HBE certificate is current for 1 year (12 months) from the date of completion.
Classes must be taken with either a HUD-approved Housing Counseling Agency or an MSHDA HEP Housing Education Agency.
Your class options for completing the program include:
Group Workshops: Workshops may require a fee to attend and last between 4-6 hours per workshop. They must be offered by one of the two approved agencies mentioned above.
Individual Counseling: Pre-purchase individual counseling may be completed for the requirement. These sessions must be offered by an approved agency, may require a fee, and last for a maximum of 3 hours.
Online Courses: You can complete the HBE requirements from your own home, at your own pace through either eHome America or Framework. Other online home buyer courses may qualify as well, as long as they're administered by a HUD-approved Housing Counseling Agency and meet HUD HBE standards. These courses are 4-6 hours in length, and typically charge a fee for the convenience of being able to complete the program at home.
What's next for Michigan first-time home buyers?
For many first-time buyers in Michigan, these programs have made the dream of homeownership possible. Whether you need help securing an affordable mortgage or just scraping together a down payment, the MSHDA can probably help.
And if you don't meet the requirements of these loan programs, don't give up yet! There are federal assistance programs for first-time home buyers that might be a better fit. The Veterans Administration offers VA Loans with 100% financing, while the U.S. Department of Agriculture offers USDA loans with 100% financing. To get started, just check with your local lender and see which programs you qualify for.