DIY Home Renovation Ideas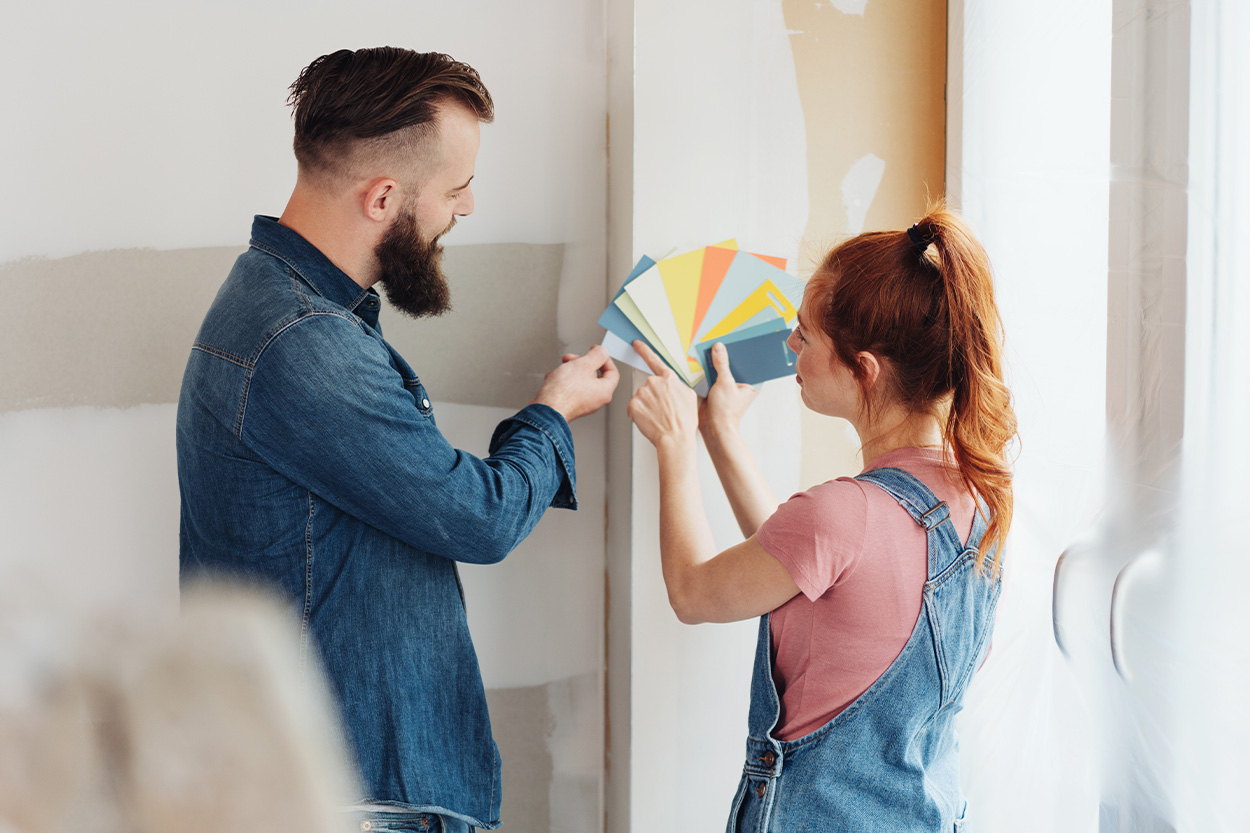 ---
Key takeaways:
It's easy and cost-effective to complete minor home renovations on your own. Try out several DIY projects to give an entire room or home a new look.
New technology makes it easy to repaint, replace flooring, and add faux tile throughout your home.
Consider outdoor DIY projects to improve your home's curb appeal.
DIY Home Renovation Ideas
Whether you're selling your home or you're simply craving a change in scenery, the task of finding a contractor to make renovations can be intimidating. It takes time to find a trustworthy contractor and save up enough money to pay them—and then there's the hassle of ongoing work in your living space.
Luckily, it's easy to renovate your home on a budget with fun DIY projects.
These days, you don't need carpentry skills to give your home a serious upgrade. All you need is time and a small budget. If uncertainty strikes, YouTube is always there to guide you on your renovation project!
In this short guide, we'll go over our favorite fail-proof DIY home renovation ideas for every room.
MAF Widget
DIY Ideas For Any Room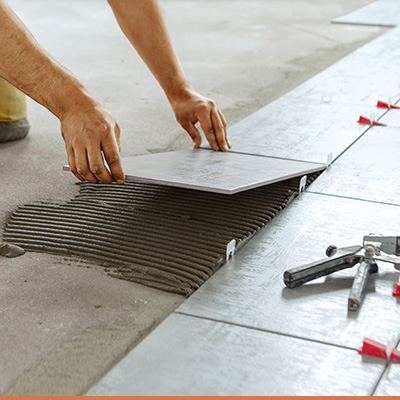 With a few easy steps, you can make almost any room in your home feel brighter, bigger, and more unique. Just tackle one of the following four projects:
Paint – Every room looks better with a fresh coat of paint. Invest in drop cloth, rollers, and painter's tape. Remember to prime before painting to start with a fresh canvas. Then, paint your room the color you've been dreaming of, whether it's a timeless, creamy white or millennial pink.
Update your floors – Flooring might seem like an advanced renovation project to tackle. But it can be easier than you think. If you have carpeting, investigate what's underneath—there may be beautiful hardwood floors just waiting to be exposed. If you already have solid flooring, use peel-and-stick tile to create the illusion of tile, marble, or even wood.
Change your window treatment – When was the last time you replaced your curtains? If they've been in your windows for years, they've probably changed color due to sunshine and other exposure to the elements. Buy a fresh set, sew your own, or install blinds for a whole new look.
Replace light fixtures – Does your lighting feel dark or dingy? You can easily change that. Upgrade your overhead lighting with a new fixture. You could even consider a dropped light to give a room a more intimate feel.
For bonus points, make all four upgrades. It'll be like walking into a brand new room you've never seen before.
Refresh Your Kitchen
When it comes to home improvement, no room has more potential than your kitchen. Beyond the floor and paint color, there are your built-in cabinets, your kitchen island, and of course, your appliances.
If you're not in the market for a new dishwasher, try out one of the following two projects.
Upgrade Your Cabinets
If your kitchen sports plain wooden cabinets, you're missing an opportunity to give your kitchen verve and flair. Once you've invested in painting tools, you can also repaint your kitchen cabinet.
Consider the following on-trend color schemes:
White upper cabinets, gray lower cabinets
Greige (a warm mixture of gray and beige)
Cold, pale, gray-ish blue or green
Classic white
While you're at it, replace the hardware on your cabinets for a more modern look.
Change Your Backsplash
Whether or not you ultimately paint your cabinets, there's another prime place to introduce color into your kitchen—the backsplash between the countertop and cabinetry.
There are several great DIY project options:
Paint your backsplash with an acrylic paint
Use peel and stick tile to "tile" your backsplash
Glue beadboard to the area
Get ambitious with real tiling
Quick DIY Renovation Tip: Make sure whichever product you choose is waterproof—otherwise you'll quickly find yourself renovating this area again!
Replace Your Faucet
Replacing your whole sink might be ambitious. However, it's relatively inexpensive and easy to replace your old, leaky faucet with a brand new model.
Improve Your Bathroom
Bathrooms are often the most neglected area of the home. After all, we spend comparatively little time in these spaces. But an upgrade can turn your bathroom into a place you want to linger for soothing self-care.
We recommend the following quick upgrades:
Replace your showerhead – It's fast and easy to swap out your old showerhead for a new model with several settings, water filtration, and other advanced features.
Paint the cabinets – Your cabinets have been exposed to years of humidity and moisture. If the paint is peeling, it's time for a refresh. Even if the cabinets are intact, this is a great way to introduce a pop of color.
Install shelving – If you use an over-the-toilet storage rack, consider swapping it out for floating shelves to give the bathroom a more adult feel.
For Your Exterior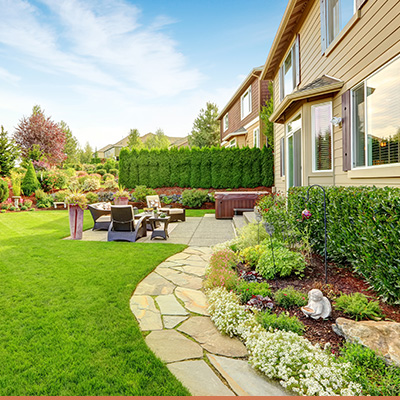 Renovations aren't just for your home's interior. Improve your home's first impression by upgrading the exterior with quick, easy projects.
Power wash – When was the last time you had your windows washed? You might be surprised how much extra light will come in if you power-wash your windows. When you rent a power washer from Home Depot, you can also use it to give your porch or patio a deep clean. Just make sure you use the low-pressure setting on windows and other delicate surfaces.
Repaint your door – Could your home use a pop of color? Has wind and rain eaten away at your front door's finish? Consider repainting your existing door to give the whole house a new look.
Replace your mailbox – Everyone loves a charming mailbox at the end of the driveway. Replace your rusted or plastic mailbox with a brand-new copper box or another shiny alternative that will greet the mailman for years to come.
Reimagine your landscaping – Your house will look more cheerful with some green in front. First, figure out what kind of light your home gets. Then, buy appropriate evergreens and plant them. You don't need a green thumb—just the right green plants.
The Pleasure of Doing It Yourself
Whether you're already crafty or you're new to the joys of home improvement, it's never too late to start DIY home renovation projects.
You'll likely save hundreds of dollars compared to hiring a specialty contractor for home renovation projects. We bet you'll also enjoy the hours you spend focused on upgrading your home!
To speed up the process, get the whole family involved. Before you know it, you'll feel like you've moved into a brand-new home. Now, you can enjoy it for years—or get ready to sell it to the next loving custodians.