Tennessee First-Time Home Buyer Programs and Grants of 2022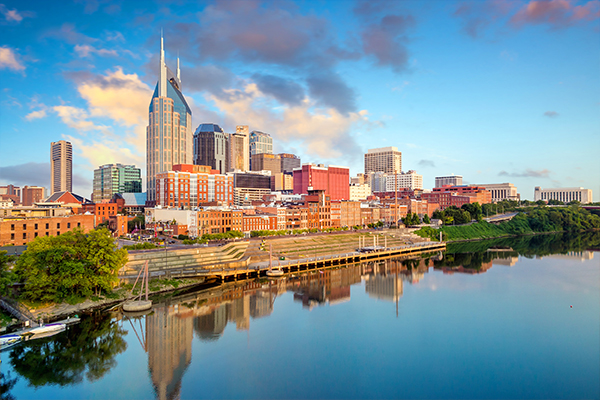 ---
Key takeaways:
The Tennessee Housing Development Agency (THDA) can help you secure a 30-year fixed-rate mortgage with as little as 3.5% down payment.
THDA's Great Choice Plus loan offers down payment assistance of up to $7,500.
Eligible low-income families can receive a generous mortgage subsidy through the Home Ownership Voucher Program.
Buying a Home in Tennessee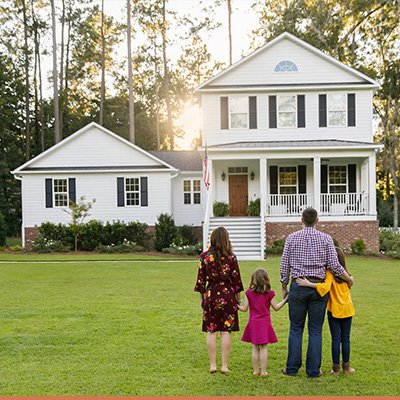 For many, homeownership is a dream. As with any dream, there are many hurdles to overcome before it becomes a reality. You'll need to save up for a down payment, find the perfect home, and connect with a lender who understands your financial situation. It's a lot. But with a little guidance, it's nothing you can't handle.
If you're a first time home buyer, Tennessee is a great place to start your journey.
Although be aware, economists and experts expect a 3.7% growth in home prices this year, after one of Tennessee's most fruitful summers for real estate. This upward trend is likely to continue for years to come. If your budget is tight, worry not. There are plenty of available loan programs and grants for first-time buyers in Tennessee.
5 First-Time Home Buyer Programs and Grants of 2020
The Tennessee Housing Development Agency (THDA) is one of the greatest resources available to you as a first-time buyer. Whether you're struggling to secure the funds for a down payment, need help finding a competitive loan, or just want to talk to a certified professional, THDA can help you with your next step.
#1 Great Choice Loan
The Great Choice loan was created to make homeownership more affordable for the average, middle-income Tennessean.
The THDA offers 30-year fixed-rate loans, meaning your monthly payment will remain consistent even after 30 years of repayment. In this case, you know exactly what you'll be getting yourself into and can budget accordingly.
Great Choice home loans are insured by one of two standard government agencies: FHA, the Federal Housing Administration, or USDA-RD, the U.S. Department of Agriculture, Rural Development. Because of this, you can borrow as much as 96.5% of your home's value, leaving only a 3.5% down payment.
If you meet the necessary qualifications, this could be an excellent opportunity for you as a first-time home buyer in Tennessee. Qualifications include:
Credit score of 640 or above
Maximum property prices range from $250,000 to $375,000 based on county
Annual household income limits for one or two residents range from $66,800 to $98,760; combined income for three or more residents cannot exceed $76,820 in some counties and as high as $115,220 in others
Note: THDA may waive the first time home buyer prerequisite in specific counties or neighborhoods that the government has deemed "target areas." This designation is for low-income census tracts or areas of chronic financial hardship, where increased homeownership is encouraged—in part, through generous grants and loans.
#2 Homeownership for the Brave
Veterans, reservists, active service members, and military spouses may be eligible for a special subset of the Great Choice home loan with added benefits:
Discount of 0.5% on interest rate
No first time home buyer prerequisite
Low down payment (or none) on loan:

0% for a Veterans' Affairs loan
3.5% for USDA-RD government or a FHA loan
#3 Hardest Hit Fund Down Payment Assistance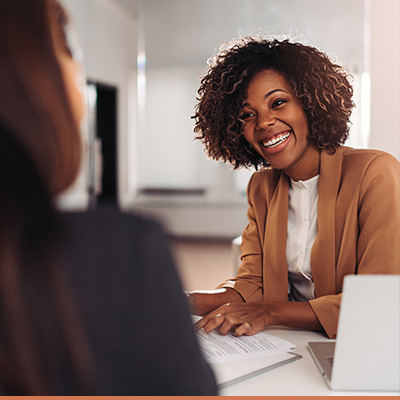 The Hardest Hit Fund Down Payment Assistance (HHF-DPA) is another available loan in conjunction with THDA's Great Choice program. This financial assistance is for specific areas that were hardest hit by economic distress.
The HHF-DPA is a payment assistance program. All eligible homebuyers receive $15,000 in financial assistance to put towards their down payment and closing costs. This cash advance is technically a second mortgage, but it's also a forgivable loan. This means that you'll have zero monthly payments and no obligation to repay a cent, so long as you reside in your new home for at least ten years.
If you live there for at least six years (but less than ten) you'll be required to repay a portion of the loan. Your loan balance is forgiven—essentially reduced—by 20% each year starting in the sixth year. So if you relocate, refinance, or sell at the end of year six, you'll be paying back 80% of the loan; at the end of year seven, you'll be liable for 60% of your loan; and so on.
As a first time home buyer in Tennessee, you may be eligible for HHF-DPA if you meet the following requirements:
Purchasing an existing, rather than newly constructed, home
Successful completion of THDA's Homebuyer Education course
Moving into one of 62 designated Tennessee zip codes
#4 Great Choice Plus Loan
Besides securing a low down payment of 3.5% with a Great Choice loan, you can also opt to add on down payment assistance through the Great Choice Plus program. You can put these funds towards any of your necessary housing expenses, including your down payment or closing costs:
$6,000 for homes under $150,000
$7,500 for homes at or over $150,000
Keep in mind that this program is considered a second mortgage, not a grant—this means you'll be required to pay it off in full over 15 years, at the same interest rate as your first mortgage.
You'll also be required to complete a Homebuyer Education course through any number of THDA-approved programs. Choose between a virtual version and an in-person classroom experience where you can meet fellow homebuyers and gain financial knowledge.
#5 Home Ownership Voucher Program
Low-income households currently receiving rent assistance through the Housing Choice Voucher (HCV) may be eligible for a similar voucher program applied toward owning, rather than renting, their home. The Home Ownership Voucher Program gives eligible families a mortgage subsidy, paid directly to their lender.
This program has fairly stringent eligibility criteria for the entire household, especially regarding your financial history. Be sure to check all the boxes before you start the application process.
If you meet the long list of qualifications, you can complete the program's pre-qualifying application. If not, you can contact a financial counselor—whether you're in West, Middle/South Central, or East Tennessee—who can help you on your way toward eligibility.
Resources For First-Time Home Buyers
As a Tennessee first time home buyer, you may be looking for more than just loan programs and grants—you may very well need assistance with the home buying process itself. Many factors go into buying a home, and they're not all financial.
Here are some great THDA resources (and others) that may help you along the way:
Enjoy the Stability of Homeownership in Tennessee
With the anticipated growth in Tennessee's housing market, now is a great time to put these resources to good use on your journey towards owning your home. Your dream of homeownership shouldn't be confined to nighttime reverie. With these accessible loans and grant programs, you may be living the dream soon enough.
Sources:
WKRN. Experts: Housing market growth will last, at least, into 2021. https://www.wkrn.com/news/nashville-2020/experts-housing-market-growth-will-last-at-least-into-2021/
Tennessee Housing Development Agency. Great Choice Mortgage Loan Program: Current Acquisition Cost & Income Limits by County. https://thda.org/pdf/Acquisition-Income-Limits-Web.pdf
Tennessee Housing Development Agency. Active Duty Military and Veterans. https://thda.org/homebuyers/active-duty-military-and-veterans
Tennessee First Time Home Buyer. Top 2020 Down Payment Assistance Programs (Up to $15,000) for Tennessee First Time Home Buyers.http://tennessee-first-time-home-buyer.com/
Tennessee Housing Development Agency. Down Payment Assistance. https://thda.org/homebuyers/down-payment-assistance
Tennessee Housing Development Agency. Homebuyer Education. https://thda.org/homebuyers/homebuyer-education
Tennessee Housing Development Agency. Home Ownership Voucher Program. https://thda.org/help-for-renters-section-8/homeownership-voucher-program