Oklahoma First-Time Home Buyers Programs and Grants of 2022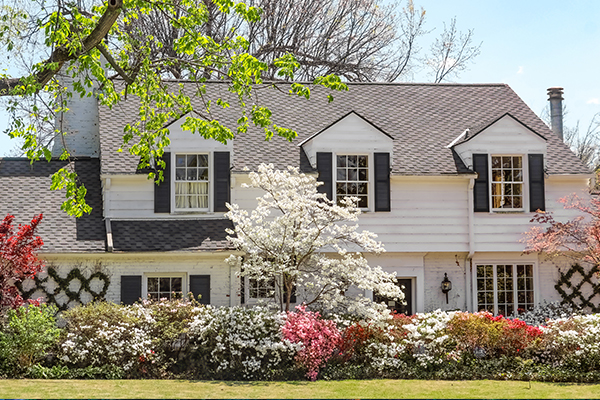 ---
Key takeaways:

The Oklahoma Housing Finance Agency offers competitive interest rates as low as 2.25% on 30-year fixed-rate mortgages as well as 3.5% down payment assistance.
First responders, teachers, and Oklahoma state employees may be eligible for an additional 0.25% discount on their mortgage rate.
The REI Gift100 Program helps Oklahomans with gift assistance of up to 4% for any pre-closing costs.
Planting Roots in Oklahoma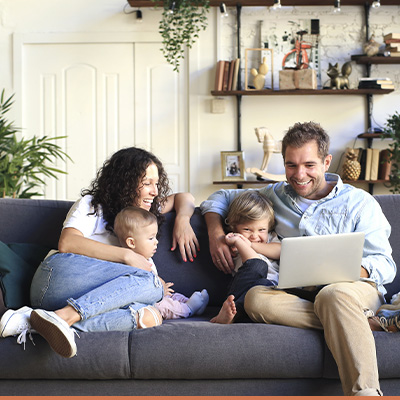 Buying a house is an investment in your future. A house can be a safe environment to grow a family or just a permanent place to call your own.
Right now, buying a house in Oklahoma could be a financial investment, too.
The overall price of housing has steadily grown over the past several years and is projected to continue this upward trend with an anticipated 2.5% increase over the next year. It's as good a time as any to seal the deal on the house of your dreams, especially when you can get help as an Oklahoma first time home buyer.
4 First-Time Home Buyer Programs and Grants of 2021
Between putting together the money for a down payment and taking out a long-term mortgage, there's a lot that goes into finally holding those shiny new keys.
As a first time home buyer Oklahoma financial agencies can help—with loans, down payment assistance, or even just to answer your pressing questions.
Oklahoma Housing Finance Agency Assistance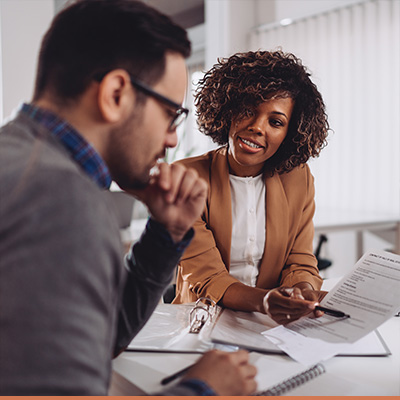 The Oklahoma Housing Finance Agency (OHFA) makes home buying more accessible to the average family. Their assistance comes in many forms, including competitive interest rates and downpayment assistance.
To qualify, make sure you meet the following criteria:
You're purchasing a home in Oklahoma within the maximum purchase limits, which differ for each type of loan product.
You've applied to 30-year fixed-rate mortgages
You're either purchasing in a target area—certain counties and neighborhoods looking to increase homeownership—or are a first-time homebuyer—that is, you have not owned a home within three years of the mortgage application.
There are several different types of loan products and assistance programs depending on your current financial situation and profession—make sure to find the one that's right for you.
#1 OHFA's Gold Program Subheader
This base-level loan product is available to first-time homebuyers only, unless borrowers are purchasing property in a targeted area. The Gold program offers competitive interest rates for home loans with two unique loan products:
Gold Government – Used in conjunction with a government loan, including:

Federal Housing Administration or the FHA
Veterans' Affairs or the VA
U.S. Department of Agriculture, Rural Development also known as USDA-RD
Government loans are best suited for low income borrowers with potentially low credit scores because they were created to make homeownership more accessible and affordable.
Gold Freddie – Used in conjunction with the Freddie Mac HFA Advantage Mortgage, a conventional loan through the Federal Home Loan Mortgage Corporation (nicknamed "Freddie Mac"). Conventional loans often have higher income and credit score requirements, but can offer greater flexibility if you do meet the minimum criteria.
The OHFA's interest rates vary day to day, but the government loan offers a lower rate—3.0% for Gold Government and 3.5% for Gold Freddie as of October 22nd, 2020.
Depending on your profession, you may be eligible for an even better interest rate. The following programs offer an additional 0.25% discount on the daily interest rate:
OHFA 4TEACHERS – Must be currently employed by an accredited Oklahoma public, private, or parochial school with a valid teaching certificate
OHFA SHIELD – You must be currently employed as a first responder within the state of Oklahoma. First responder professions that qualify for OHFA SHIELD include:

Firefighter – You must be working for either an Oklahoma municipality or as a volunteer.
Law enforcement – CLEET-ceritfied law enforcement officers, including police and patrol officers, sheriffs, and other agency personnel.
Emergency medical services – EMTs and paramedics currently employed by an EMS provider.
Oklahoma State Employees – Must be currently employed by an Oklahoma State Agency.
#2 OHFA's Homebuyer Down Payment Assistance
You can easily combine the Gold product with OHFA's down payment assistance to help with your down payment, closing costs, and other expenses. These upfront costs tend to be some of the largest barriers to homeownership.
Through the OHFA, you'll receive 3.5% of your loan amount as a gift (no repayment necessary!) to use towards these initial payments, no matter where you're moving across the state.
This cash assistance is intended for moderate income families, and you must meet the following requirements to qualify:
You are purchasing a home within Oklahoma state lines.
The purchased property will become your primary residence within 60 days.
Your household income is within the criteria's household income limits.
You have a minimum credit score of 640.
You are a legal resident of the United States.
#3 OHFA's Dream Zero
If securing funds for your down payment isn't an issue, OHFA offers a different kind of assistance—the lowest interest rate available. Instead of financial assistance upfront, you'll receive a very low interest rate of 2.25% for government loans and a slightly higher rate of 2.75% for conventional mortgages. If you have the money on hand to pay for your down payment, this may be a more financially sound investment in the long-term.
This product is available to any homebuyers, old or new, but you can (and should!) take advantage of it as a first-time buyer. The basic requirements include:
A property purchase limit of $331,760 for government loans and $453,100 for conventional loans.
Your income does not exceed $150,000.
You have a credit score of 640 or higher.
Your debt-to-income ratio is 45% or lower.
You can contact an OHFA-approved lender to learn more about all three of these options, and prepare for your future homeownership.
#4 REI Gift100 Program
REI Gift100 can provide you with a competitive first mortgage and gift assistance of 3.5% or 4% of your total loan amount—gift assistance essentially translates to funds you don't have to pay back, which can make a huge difference as you're getting ready to purchase your first home. You can put this money towards any of your cash requirements for closing, whether that's your down payment, closing costs, or other mortgage fees and miscellaneous expenses.
You can go through any of their approved lenders and use this assistance with a number of loan types:
Government loan – FHA, VA, or USDA-RD
Conventional loan – The same Freddie Mac HFA Advantage mortgage mentioned earlier, or Fannie Mae HFA Preferred, through the Federal National Mortgage Association (with the similarly adorable nickname, "Fannie Mae")
Resources For First-Time Home Buyers
Oklahoma Housing Finance Agency is one of the best resources for first-time buyers (and second, third, or fourth timers as well). In addition to valuable information about loan and down payment assistance, they can help you with the next steps of the process, too:
Get qualified by a lender – Contact one of their many OHFA-approved lenders to start the process of securing your loan.
Find a realtor – OHFA boasts more than 700 Blue Ribbon Realtors, who have been fully trained in the OHFA Down Payment Assistance Continuing Education course in partnership with the Oklahoma Real Estate Commission—find one in your city today!
The Sooner The Better in the Sooner State
With rising housing prices, there's never been a better time to get your foot in the door—perhaps quite literally.
Oklahoma, like most states, wants to make homeownership easier. If owning your home is important to you, there are ways to alleviate some of the associated financial burden for first-time buyers that need a little extra push.
Sources:
Roofstock. Why Oklahoma City's Real Estate Market Is a Good Investment in 2020. https://learn.roofstock.com/blog/oklahoma-city-real-estate-market
Oklahoma Housing Finance Agency. OHFA Homebuyer Down Payment Assistance Participating Lenders. https://www.ok.gov/ohfa/Homebuyers/Find_A_Lender/
Gov Delivery. OHFA Offers 2.25% Rate for Buyers Who Already Have Down Payment.https://content.govdelivery.com/accounts/OKOHFANEWS/bulletins/2a0f6d3
Oklahoma Housing Finance Agency. OHFA Homebuyer Down Payment Assistance: TARGET, NON TARGET AND COMBINATION COUNTIES. https://www.ok.gov/ohfa/documents/Target-Counties.pdf
Oklahoma Housing Finance Agency. 2020 Maximum Household Income Limits. https://www.ok.gov/ohfa/documents/2020%20Income%20Limits%20Gold-H1A-H2A-H3%20Rvsd%207152020.pdf
Oklahoma Housing Finance Agency. OHFA Homebuyer Down Payment Assistance
Lender Resources. https://www.ok.gov/ohfa/Lenders/Lender_Resources/index.html
Oklahoma Housing Finance Agency. Special Rates for Teachers, First Responders and State Employees. https://www.ok.gov/ohfa/Homebuyers/OHFA_4Teachers_and_OHFA_Shield.html
REI Oklahoma. Programs: REI Down Payment Assistance. https://www.reiok.org/programs/rei-down-payment/
REI Down Payment Assistance. Find a Lender. https://reidownpayment.org/find-a-lender/
Oklahoma Housing Finance Agency. OHFA Blue Ribbon Realtors. http://ohfablog.org/blue-ribbon-realtors/