Idaho First-Time Home Buyer Programs and Grants of 2022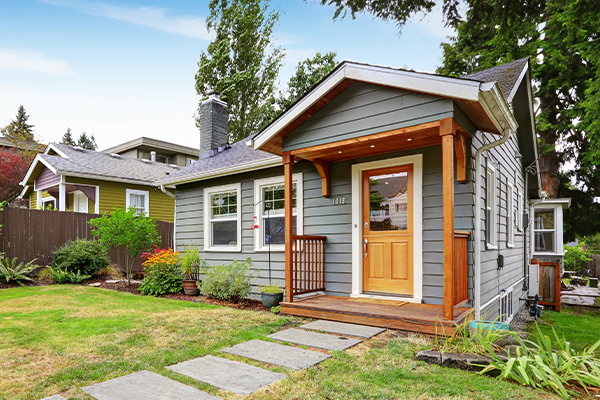 ---
Key takeaways:
Down payment assistance offers access to loans that may be entirely forgiven after seven years.
Special tax credit programs allow deductions of up to $2,000 a year from your federal taxes.
Federal loan programs give first-time home buyers access to lenient lending requirements and low or no down payment options.
If you're considering the purchase of a first home, Idaho is a good place to live. This area is regarded as one of the best places in the country for first-time home buyers, due in part to affordability. However, the task of buying a first home can feel overwhelming. You must figure out how much you can afford, gather the required paperwork, and search for that perfect home.
Fortunately, the state of Idaho has special home buyer programs that simplify the process and remove common hurdles — such as coming up with the down payment. These programs offer down payment assistance, special tax deductions, and other perks that are available to people who haven't owned a home in the past three years. Understanding program details can get you on the path to homeownership faster.
First-time home buyers in Idaho: Understanding down payment assistance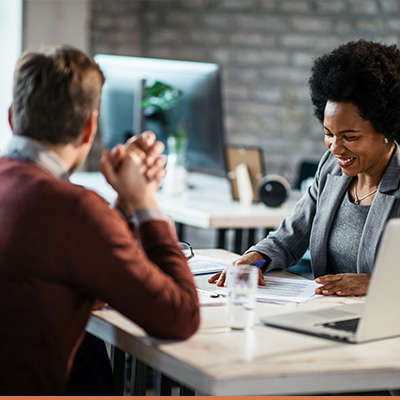 The down payment is a big hurdle for many first-time home buyers. Nearly half of Americans (44%) believe that you need a down payment of at least 20% to purchase a home. What's more, 44% of Americans who don't currently own a home said that the down payment was the largest stumbling block. Additionally, 79% of Americans who plan to buy a house in the next five years are willing to make personal sacrifices, including delaying marriage or starting a family, to save for a down payment.
The good news is that special programs help offset this upfront cost. The Idaho Housing and Finance Association offers a program that helps first-time home buyers with the down payment. If you qualify, the amount of cash you need upfront is greatly reduced. But how does the program work? There are two different programs:
Second mortgage. With this program, a second mortgage covers your down payment. A loan is available for up to 3.5% of your mortgage amount. There are programs that require only 3.5% down, so this program could potentially cover your entire down payment. The loan term is ten years, with an interest rate of 5%. Income limitations may apply, and a minimum credit score of 640 is required.
Forgivable loan. This program offers a 0% interest rate, and the loan is fully forgivable after the seventh year of owning your home. Qualifying for this program requires that you contribute at least 0.5% toward your home purchase. For example, let's say that you're purchasing a home for $250,000. You would need to contribute at least $1,250.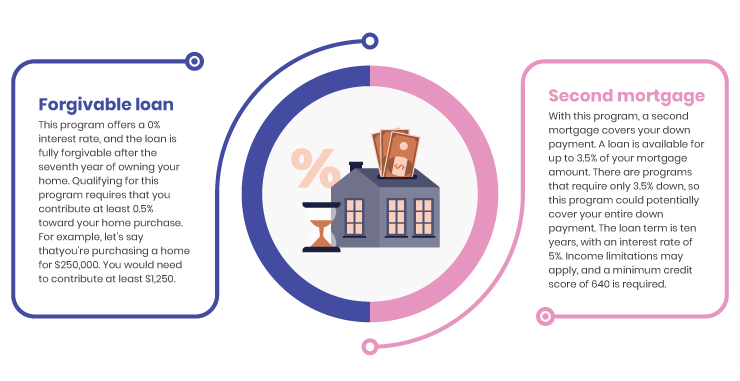 These down payment assistance programs are available through approved lenders. The Idaho Housing and Financing Association publishes a full list.
Do I need to take a home buyer education course?
If you're applying for a first-time home buyer program, the answer is usually yes. The Idaho Housing and Finance Association requires that you complete a course designed to prepare you for homeownership. You can expect this course to cover a variety of topics, including:
Understanding how much you can afford. Most new homeowners aren't sure how much house they can afford. A home buyer course will help you understand how lenders determine qualifying criteria and pre-approve you for a loan.
Learning about mortgage programs. Which program is right for you? Do you need a low down payment? Do you need down payment assistance? A home buyer course can provide resources so you understand what options are available to first-time home buyers.
Understanding how to improve your credit. Are you challenged by a low credit score, or would you like to improve your score? A course will typically show you how the credit score is calculated and how to make changes to improve your score.
Learning how to plan for the financial expenses of owning a home. There are many expenses associated with homeownership beyond your mortgage payment, taxes, and insurance. You will learn what expenses to expect and the best way to plan for these expenses.
Discovering what to expect during the home buying process. Do you need a pre-approval letter? What documents will a lender require? How long does it take to close a home loan? A course will typically cover these areas.
Consider taking the course early during the home buying process. If this course is required, the loan can't close until you provide proof of completion. The Idaho Housing and Finance Association offers in-person courses for around $20 per student and online courses at $50 per student.
Saving extra money on taxes: The mortgage credit certificate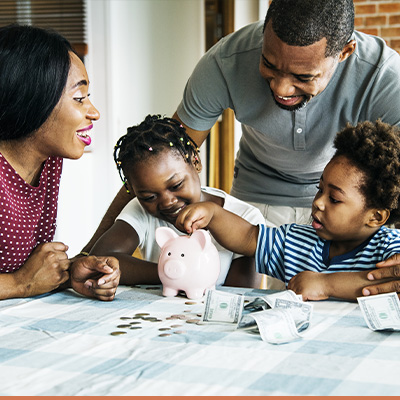 As an Idaho first time home buyer, you may qualify for a mortgage credit certificate, allowing you to claim a tax credit for up to 35% (up to $2,000 each year) of the mortgage interest paid annually. A few things to consider when qualifying include:
The program is open to only first-time home buyers.
The property must remain owner-occupied. For example, if you decide to rent the home in the future, you will no longer qualify.
First-time home buyer income limits apply.
Property price limits apply. This varies based on the county in which you reside and how many people live in your household.
Your lender can help you qualify for this program. There is a $300 application fee, but you pay this fee only one time. The mortgage credit certificate is typically mailed on January 31 of the year after you purchase your home.
Preparing for private mortgage insurance (PMI)
Once you bypass the down payment hurdle, you might discover PMI. PMI protects the lender against financial loss if you stop making mortgage payments. The cost of PMI varies based on your loan amount but typically ranges from 0.5% to 1% of the total loan amount. For example, you may pay as much as $1,000 each year for each $100,000 purchased.
For example, let's say that you finance $200,000 of your home purchase. This adds up to $2,000 annually, or around $166 per month.
The good news is that you can ask your lender to cancel PMI when you have at least 20% equity in the home. For example, let's say that you purchased your home for $200,000, but it's now worth $275,000. At this point, you have exceeded 20% of the original home value, which was $40,000, so you can request that PMI be canceled.
First-time home buyers and federal programs
As a first-time home buyer, you have many options, and among those options are federal programs. There are a variety of programs with low down payment requirements, flexible credit scores, and specialized perks that are attractive to first-time home buyers. Here are a few to consider.
Conventional mortgage. A conventional mortgage requires a credit score of only 620 to qualify and needs a down payment as low as 3%. If your credit score is closer to 740, you can secure a lower interest rate to help lower your monthly mortgage payment.
Federal Housing Administration (FHA) loan. If you have a low credit score, consider an FHA loan. This program allows credit scores as low as 500; however, you may be required to make a larger down payment. Borrowers with a credit score of 580 or higher may access down payment requirements as low as 3.5%.
Veterans Administration (VA) loan. If you're an active military member, a veteran, or a qualifying spouse, you may qualify for a VA loan. The benefit of these loans for first-time home buyers is that you don't need to make a down payment. Additionally, there is no official minimum credit score; however, most lenders want a credit score of at least 640.
U.S. Department of Agriculture (USDA) loans. USDA loans give you the option of no down payment on your home purchase and flexible credit requirements. USDA loans have both income and property location qualifying criteria. Look up property eligibility and income limits using the USDA tool. If you have a credit score of least 640, you may receive streamlined processing, but those with lower credit scores may need to go through a longer underwriting process.
Moving forward with financial success
If you're considering buying your first home, the first step is to get in touch with one of the Idaho Housing and Finance Association qualifying lenders and learn more about down payment assistance. This will help you determine what amount, if any, is required to save for your first home. Once you do that, you can take a first-time home buyer class, understand how much you can afford, and quickly get on the path to shopping for your new home.