Florida First-Time Home Buyer Programs of 2022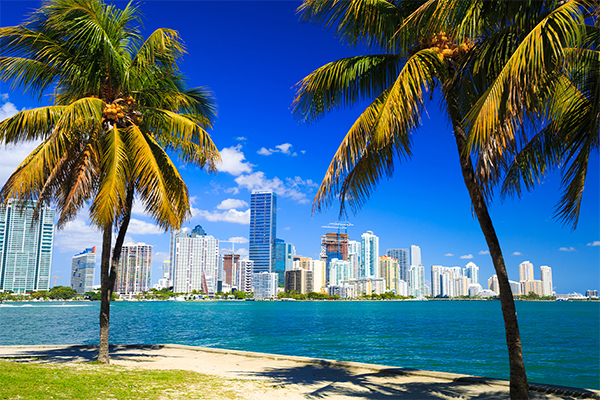 ---
Key Takeaways
Down payment options as low as 3% are available via special programs for first-time Florida home buyers.
The upfront cost of purchasing a first home in Florida can be offset with buyer assistance programs.
Florida first-time home buyers have access to a federal tax income credit that offsets the total cost of homeownership.
If you're buying a first home in Florida, the details can feel overwhelming. But there's good news: The Sunshine State has a number of programs to simplify the process and make purchasing your first home easier.
These state homeownership programs offer lower down payment requirements, down payment assistance and other perks that get you into a new home faster. Let's explore the best options for first-time home buyers in Florida.
MAF Widget
A Quick Primer on Low Down Payments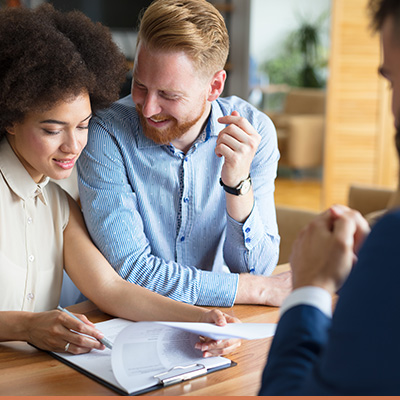 The biggest obstacle for many home-buyers is the "down payment" – i.e., the amount you have to pay upfront when you're purchasing a home. Fortunately, there are many loans and assistance programs that can help you cover this cost. Usually, however, there's a slight catch: private mortgage insurance requirements.
If you put down less than 20% on your home purchase, you may be required to pay PMI. This insurance protects the lender against financial loss if you stop making mortgage payments. The cost of PMI is typically between 0.5% and 1% of the loan amount. As a result, you could pay around $83 per month per $100,000 borrowed (think $250 a month for a $300,000 loan). In other words, you're paying less upfront but more every month.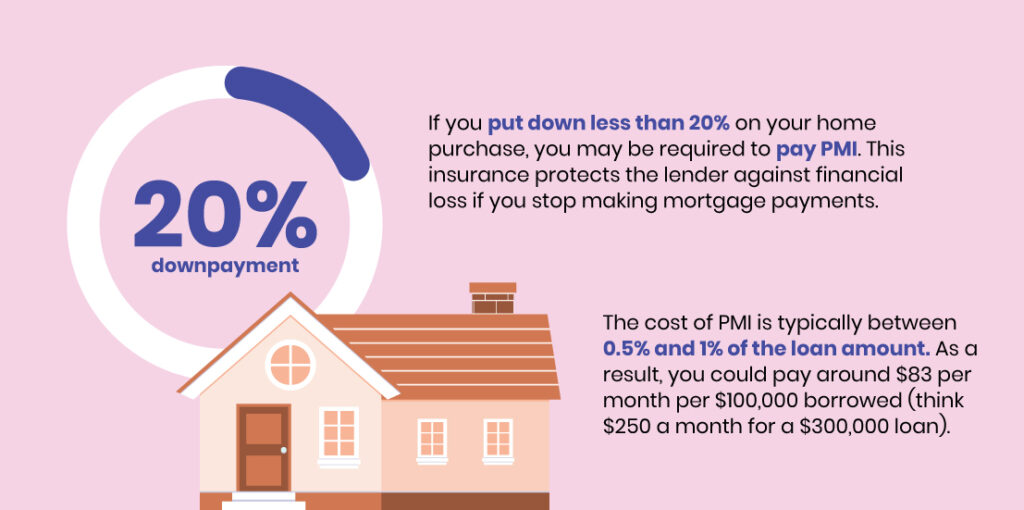 As you pay off your home loan, you can typically cancel the PMI policy and stop making payments. You generally need at least 20% equity to do this. Let's take a look at an example. You purchased a home for $250,000, and five years later, the home is worth $350,000. At this point, 20% of the home's equity is $70,000, and since you have $100,000 of equity in the home, you have met the criterion.
PMI (or a similar feature) is part of many special home-buyer assistance programs, so it's important that you know how it works. Make sense? Good. Let's dive into some of the unique programs available to Florida first time home buyers.
HFA Preferred Conventional Loan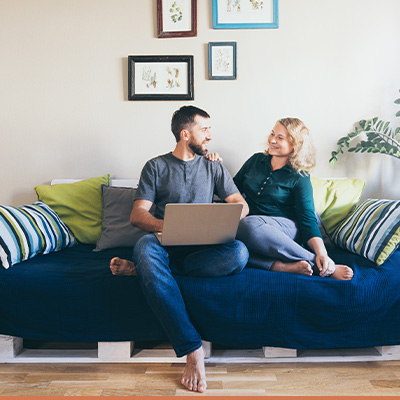 The HFA Preferred Conventional Loan is available to first-time home buyers who are residents of the state of Florida. Benefits of this program include:
Low down payment. A down payment as low as 3% is allowed.
Can be combined with other Florida down payment assistance programs.
Lower PMI cost. This program has a lower PMI cost than do traditional programs, such as conventional and FHA loans.
This program is a good option if you don't have a large amount of money saved for a down payment and you want to keep PMI payments low.
First-Time Home Buyer Grants Florida
The HFA Preferred 3% Plus Conventional Loan is identical to the HFA Preferred Conventional loan, but there is a grant available of up to 3% to cover down payment and closing costs. This program allows first-time home buyers to step into their new home for minimal upfront costs. Since the program features a grant, there is no requirement for repayment.
Military Heroes Government Loan Program
This program is available to current military members and veterans. The program offers a reduced mortgage interest rate and is eligible for the Florida Assist Loan program, which provides down payment assistance of up to $7,500.
Florida Assist Second Mortgage
The Florida Assist Second Mortgage program allows first-time home buyers to borrow up to $7,500 to be used for a down payment. This second mortgage has a 0% interest rate and is deferred until you sell the home or move out. For example, let's say that you purchase a home for $250,000 and borrow $7,500 under this program to cover the down payment and closing costs. A few years later, you decide to sell the home. Once the home is sold, you would be responsible for repaying the $7,500 loan amount.
HFA Preferred Grant
The HFA Preferred Grant program offers up to 4% of the purchase price of the home to be used as down payment and closing cost assistance. For example, if you purchase a home for $200,000 and are given a 4% grant, you may receive up to $8,000 to use toward the down payment and closing costs. Since this program is a grant, there is no repayment requirement; however, it must be used with one of Florida's first time home buyer programs.
First Time Home Buyer Tax Credit Florida
The Florida Mortgage Credit Certificate program is designed to offset the cost of homeownership through a tax credit. It allows you to claim up to 50% of your mortgage interest, up to $2,000 annually. The credit is available only while you're occupying the home. If you decide to rent out the home in the future, you no longer qualify.
MAF Widget
First-Time Home Buyer Program Florida Qualifications
As you read through program requirements, you will often see "available to qualified buyers." But what exactly does this mean? Who is a "qualified buyer"?
There are actually many factors that these agencies take into account to ensure the assistance programs are going to the right people. Here are some examples:
Credit score requirements: Most Florida home buyer programs require at least a 620 credit score.
Property location: The property must be located in the state of Florida – and in some cases, in certain municipalities or regions.
Occupant status: You must occupy the home as your primary residence. For example, you can't purchase a home with the intent to rent it out.
Education requirement: Most programs require that borrowers attend a first-time home buyer education class.
Home buyer status: Most people think that "first-time home buyer" means you have never owned a home. The reality is much less strict! Generally, this simply means that you have not owned a home in the previous three years.
If you struggle to meet any of the above criteria, you can also look into national home programs. Here are a few programs that are popular with first-time home buyers because of low credit score requirements and low down payment options.
FHA loan: FHA loans are available to borrowers who have at least a 580 credit score and can make a 3% down payment. Borrowers whose credit scores are below 580 may still quality, but the down payment requirement may be higher. This program has a "funding fee" instead of private mortgage insurance and is paid at closing. The fee is 1.75% of the total loan amount.
VA loan: The VA loan offers no down payment requirements and flexible credit requirements. No private mortgage insurance is required. This loan program is available to active members of the military as well as veterans and their spouses.
USDA loan: USDA loans have no down payment requirement and require a 640 credit score or higher. These loans have strict location requirements. For example, most require that the property be in a rural area.
Homeownership in Florida Is More Attainable than You Think!
If you're finding all these special programs and restrictions a little overwhelming, we understand. But try not to stress about it. The more you learn about the available programs – and the more you fine-tune your own priorities – the better off you'll be! The research you're doing right now is a huge first step towards owning your dream home in Florida.