Pennsylvania First-Time Home Buyer Programs of 2022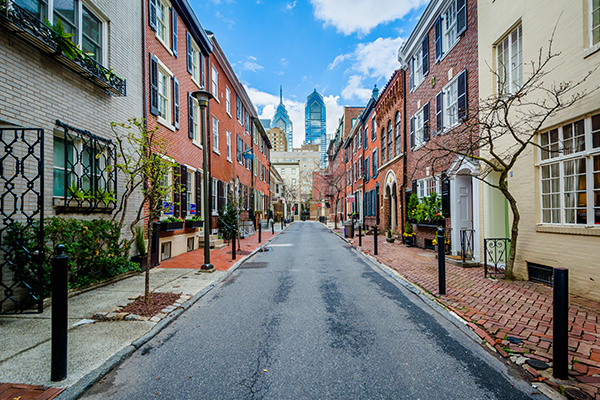 ---
Key takeaways:
First time home buyer PA grants and loans can help you find a mortgage with a down payment as low as 3% of your home's total purchase price
You may also qualify for programs that can provide between $500 and $10,000 towards your down payment and closing costs
The interest you pay on your mortgage can be used as a tax credit or tax deduction
Resources For PA First Time Home Buyers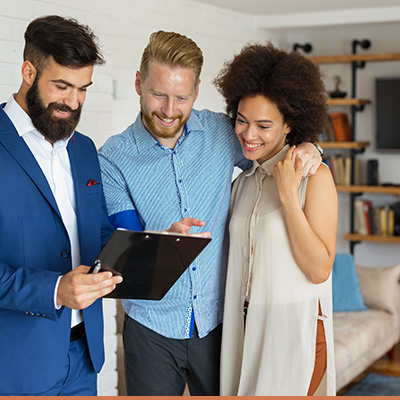 From Pittsburgh to Philadephila to everywhere in between, the Pennsylvania real estate market is booming. Record low interest rates under 3% have inspired homebuyers to purchase and homeowners to cash in on their homes. In fact, in August 2020, the average time a home was on the market before selling was as low as sixteen days.
A hot real estate market has its benefits for first time home buyers. There are plenty of properties to look at, and low interest rates make them more affordable in the long run. However, with properties moving so quickly, you need to be ready to make an offer as soon as you find your dream home.
As a first time home buyer, you may not be sure what the process entails or how you can put your best foot forward. In this short guide, we'll go over first time home buyer programs in PA.
MAF Widget
5 First-Time Home Buyer Programs and Grants of 2020
Pennsylvania offers numerous programs for first time home buyers, including educational classes, loan programs, payment assistance programs, and more.
Below, we'll cover 5 of the best programs.
#1 Educational Housing Counseling for Homebuyers
If terms like "closing costs" are unfamiliar to you, start by taking advantage of Pennsylvania's homebuyer counseling program. One-on-one conversations can help you get acquainted with the steps of the home buying process, including:
Understanding first time home buyer PA qualifications and creating a budget
Finding a buyer's agent, a realtor who will represent your interests
Getting pre-approval for a home loan (aka a mortgage)
Making an offer on your first home
Progressing through a home inspection and adjusting your offer if needed
Understanding and preparing for closing costs
Keep in mind that you may be required to talk to a counselor to qualify for some PA programs. Once you understand the basics, you'll be prepared to take advantage of the first time home buyer grants PA offers.
#2 PA Housing Finance Agency (HFA) Loan Programs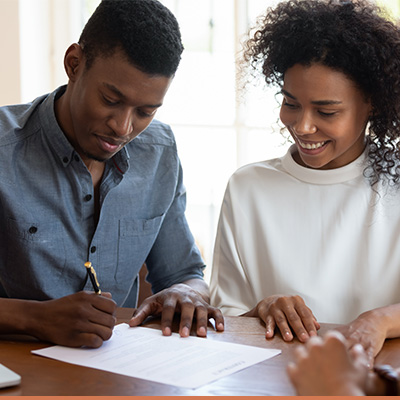 Pennsylvania's HFA offers low-interest loans to low- and medium-income families. To qualify, you'll need to make less than the median income in your county. For example, to participate in the Montgomery County first time home buyer program, your household income would need to be less than $77,280 in the year before purchasing your home.
The loan terms for 30-year mortgages include:
A down payment as low as 3% – Your mortgage will cover the cost of up to 97% of your home's purchase price. You will need to make a 3% down payment (or apply for other financial assistance).
A minimum contribution of $1,000 – If you're eligible for other grants or loans to help cover your down payment, you'll still need at least $1,000 in your own funds.
Homebuyer education – There are no credit score requirements. However, if your credit score is under 680, you'll need to undergo homebuyer counseling with a PHFA-approved agency.
#3 Keystone Advantage Assistance Loans
Beyond HFA loans, there are other great first time home buyer loan PA programs.The Keystone Advantage loan can provide 4% of the home's purchase price or $6,000 (whichever is less). The minimum loan amount is $500.
If you're wondering where to come up with that 3% down payment—this second loan could help cover that cost.
Qualifications include:
Credit score of at least 660
Assets of less than $50,000
Keep in mind that you can only use the funds towards your down payment and closing costs.
#4 HOMEstead Downpayment and Closing Cost Assistance
Similar to the above grant program, the HOMEstead program can help cover up to $10,000 of your down payment or closing costs. The minimum loan amount is $1000.
This PA first time home buyer program is less widely available than the Keystone Advantage loan, since most homes built prior to 1978 are ineligible, as are homes in most major cities and seven Keystone State counties.
If your home and ZIP code are eligible for this program, other qualifications include:
Income below the county-specific limit
Home price within HOMEstead county limits
#5 PA First Time Home Buyer Tax Credit
Some Pennsylvania homeowners can also claim a tax credit.
A tax credit is different than a tax deduction:
All homeowners are eligible for tax deductions. The cost of your loan interest can be deducted from your yearly income, reducing the total taxable income.
In contrast, a tax credit directly reduces the taxes you owe and can even result in a tax rebate.
First time home buyer Pennsylvania tax credits let you write off 50% or $2,000 of your interest (whichever is less) as a tax credit.
Pennsylvania First Time Home Buyer Resources
As you can see, Pennsylvania has robust resources to help Keystone State residents make their first home purchase—even with a low credit score, and without significant cash on hand.
Check to see if you qualify for a PHFA loan with a 3% down payment. If you do, you may need as little as $1,000 cash on hand (if you qualify for other programs)
The Keystone and HOMEstead programs can provide a second loan to help cover closing downpayment and closing costs for qualifying individuals and properties
You can use up to 50% of your loan interest as a tax credit
Beyond the programs we've already discussed, Pennsylvania offers even more programs for qualifying veterans, persons with disabilities, and employees of some participating employers.
You can always talk with a PFHA counselor to learn more about the programs you might qualify for.
With so many programs and resources available in Pennsylvania, we are confident you'll find the right grant and loan programs to help make your home buying dreams a reality. All that's left is to get out there and start searching!
Sources:
National Association of Realtors. Home Ownership Hot in PA. https://homeownershipmatters.realtor/pennsylvania/housing-market-hot-in-pa-since-lockdown-restrictions-lifted/
PHFA. Homebuyer Counseling and Education. https://www.phfa.org/counseling/hce.aspx
PHFA. Home Purchase Loans. https://www.phfa.org/programs/homepurchase.aspx
FHA. HOMEstead Downpayment and Closing Cost Assistance Loan. https://www.fha.com/grants/pennsylvania-homestead-program
Housing Alliance of Pennsylvania. PHFA Launches New Mortgage Credit Certificate Program. https://housingalliancepa.org/phfa-launches-new-mortgage-credit-certificate-program/
PHFA. Employer Assisted Housing. https://www.phfa.org/hop/employers/