Average Monthly Cost to Owning a Home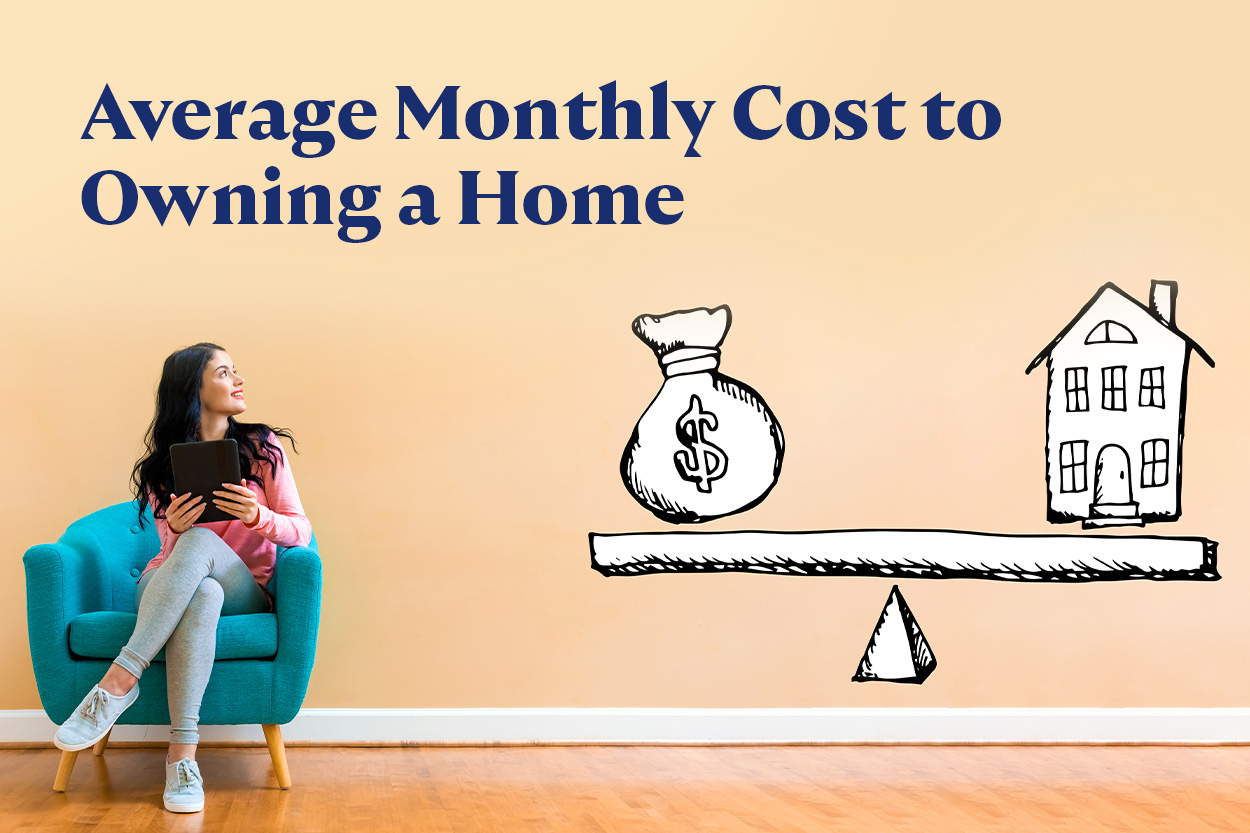 ---
Key Takeaways:
The costs associated with owning a home include more than just a monthly mortgage payment. You'll need to pay for real estate taxes, HOA fees, annual upkeep, repairs, and so much more.
The national average monthly mortgage payment varies by state and city and even fluctuates from year to year due to changes in the national economy.
If owning a home doesn't make financial sense right now, renting your home is another viable option that many Americans choose to pursue instead.
Average Monthly Cost to Owning a Home
Owning your own home is an exciting milestone for many adults. After building up your credit score, saving enough money to purchase a home, searching for your new humble abode, and going through the elaborate homebuying process, you might be sighing in relief that the expensive part is over.
Unfortunately, the costs don't stop once you lay down your welcome mat—home ownership means more than just paying that monthly mortgage you signed up for.
This article will walk you through the average monthly mortgage payment plus other key expenses associated with owning a home.
MAF Widget
Mortgage Payments 101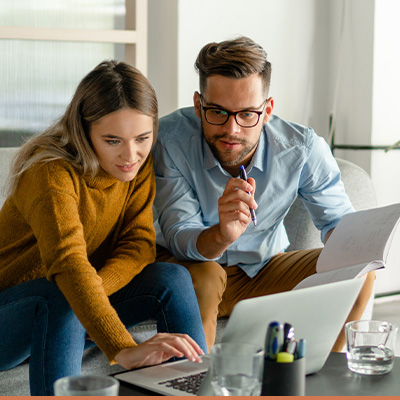 According to data from the Census Bureau's 2018 American Community survey, the median monthly cost of home ownership is $1,556. This includes mortgage, utilities, insurance, and property taxes—with the most significant cost being the mortgage itself. Often, property taxes are included in your monthly payment if your mortgage includes escrow.
Some factors that impact the mortgage payment includes:
Length of mortgage – Homeowners can choose a fixed mortgage rate of 15, 20, or 30 years, with 30 years being the most popular option. That's because the more years you have to pay off your mortgage, the lower your monthly payments will be. Keep in mind, that while the monthly payments will be lower, the overall cost will be higher due to the accrued interest expenses.
Location – If you live in a popular, bustling city like New York or San Francisco, chances are you'll be paying a higher mortgage each month than if you live in a small town of Nebraska. Mortgage interest rates vary by state, determined based on your credit score and the type of loan. In fact, the 2018 American Community survey data showed that the following states were the most expensive, mortgage-wise, in the country:

California: $2,282
Connecticut: $2,096
Hawaii: $2,350
Massachusetts: $2,165
New Jersey: $2,439
New York: $2,114
National economy – The national economy also plays a role in setting the average mortgage rate. In 2020, for example, the 30-year fixed mortgage rate was the lowest it had ever been, hovering at an average of 2.71 percent in December 2020. The rate did not go past 3 percent since July 2020.
Initial down payment – Typically, the more money you are able to put down when you buy your home, the less your monthly mortgage and mortgage insurance will be. That's because you're taking out a loan to pay for what you can't pay upfront. If your down payment is high, then your loan will be smaller.
The 2018 American Community Survey notes that while the median cost of homes has risen $56,000 between 2010 and 2018, the median monthly average house payment has only risen by $70 each month. This fairs well for first-time homeowners who are considering getting into the real estate game.
However, there are other costs to consider when you take on the role of homeowner.
Other Monthly Homeownership Costs
Even after you've successfully purchased a new apartment, condo, or detached home, you'll still need to budget for ongoing costs. In addition to your monthly mortgage payment, property taxes, and homeowners' insurance, additional costs you may run into when owning a home include:
HVAC upkeep – Most manufacturers recommend that you have your HVAC system serviced once a year. Systems don't run forever, either—they usually need to be replaced entirely after 15 years. Depending on the size of your house, a new system can cost thousands of dollars.
Roof repair or replacement – Roofs also have expiration dates. Depending on what your roof is made of, you may need to replace every 10-25 years. If your roof is fairly new, you have some time, but that doesn't mean you can ignore defects. Water leaking through the roof could damage insulation, ceilings, and more—leading to other external costs.
Mold – Mold is a homeowner's greatest enemy. While inspections during the homebuying process should catch any mold issues in a home, that doesn't mean they always do. Whether you just purchased a house or have lived in the same dwelling for years, be on the lookout for mold. Not only can mold cause damage to your house, it can also cause damage to your health and should be addressed immediately.
Pest control – Regularly having an exterminator inspect your property can save you from spending a lot of money down the line on repairing structural damage caused by termites and other pests.
Natural disasters – You know what they say—hope for the best, but plan for the worst. Owning your own home means having to fortify it against natural disasters, from flooding to tornadoes. This means insurance costs and weatherproofing measures.
Buying a home is a huge undertaking, and keeping your space clean and well cared-for is part of that process. When you think about your monthly payment when owning a home, you'll have to consider more than just your mortgage.
Buying a Home Means Budgeting for Monthly Costs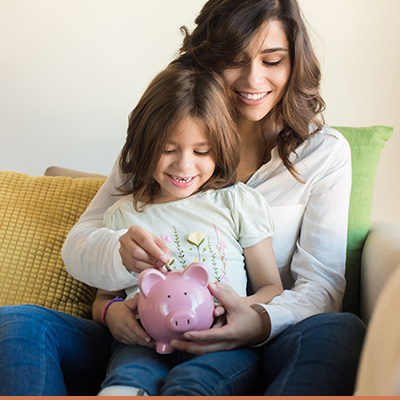 Purchasing a home is certainly not a spontaneous decision. Typically, a home purchase comes after years of saving money and months of researching the dream location.
Once you've done all this though, all that's left is to budget for all your monthly expenses.
To effectively measure your ability to own a home, start with a monthly budget of what you can afford. After determining how much you are willing and able to spend on a home, you'll also want to consider the price of home upkeep once you're all moved in. In addition to your monthly mortgage payment, remember that you may need to pay HOA fees and monthly or annual maintenance fees.
While homeownership can be intimidating and expensive, it's a rewarding accomplishment.
Sources:
Business Insider. The average Monthly Mortgage Payment by State, City, and Year.
https://www.businessinsider.com/personal-finance/average-mortgage-payment#
Investopedia. The Hidden Costs of Owning a Home. https://www.investopedia.com/the-hidden-costs-of-owning-a-home-4776306
Investopedia. 10 Reasons Why Renting Could Be Better Than Buying. https://www.investopedia.com/financial-edge/1112/reasons-renting-is-better-than-buying.aspx
CNBC. This map shows how much more expensive it is to own a home than to rent in every US state. https://www.cnbc.com/2019/02/13/how-much-more-money-it-costs-to-own-a-home-than-rent-in-every-us-state.html
United States Census Bureau. Five-Year Trends Available for Median Household Income, Poverty Rates and Computer and Internet Use.
https://www.census.gov/newsroom/press-releases/2018/2013-2017-acs-5year.html
Washington Post. Mortgage Rates Sink to Record Low Again. https://www.washingtonpost.com/business/2020/12/03/mortgage-rates-sink-record-low-again/
Market Watch. Mortgage Rates Drop to Another Record Low. https://www.marketwatch.com/story/mortgage-rates-drop-to-another-record-low-but-heres-why-americans-should-think-twice
CDC. Covid-19 Vaccines. https://www.cdc.gov/coronavirus/2019-ncov/vaccines/index.html