How to Sell Your House As Is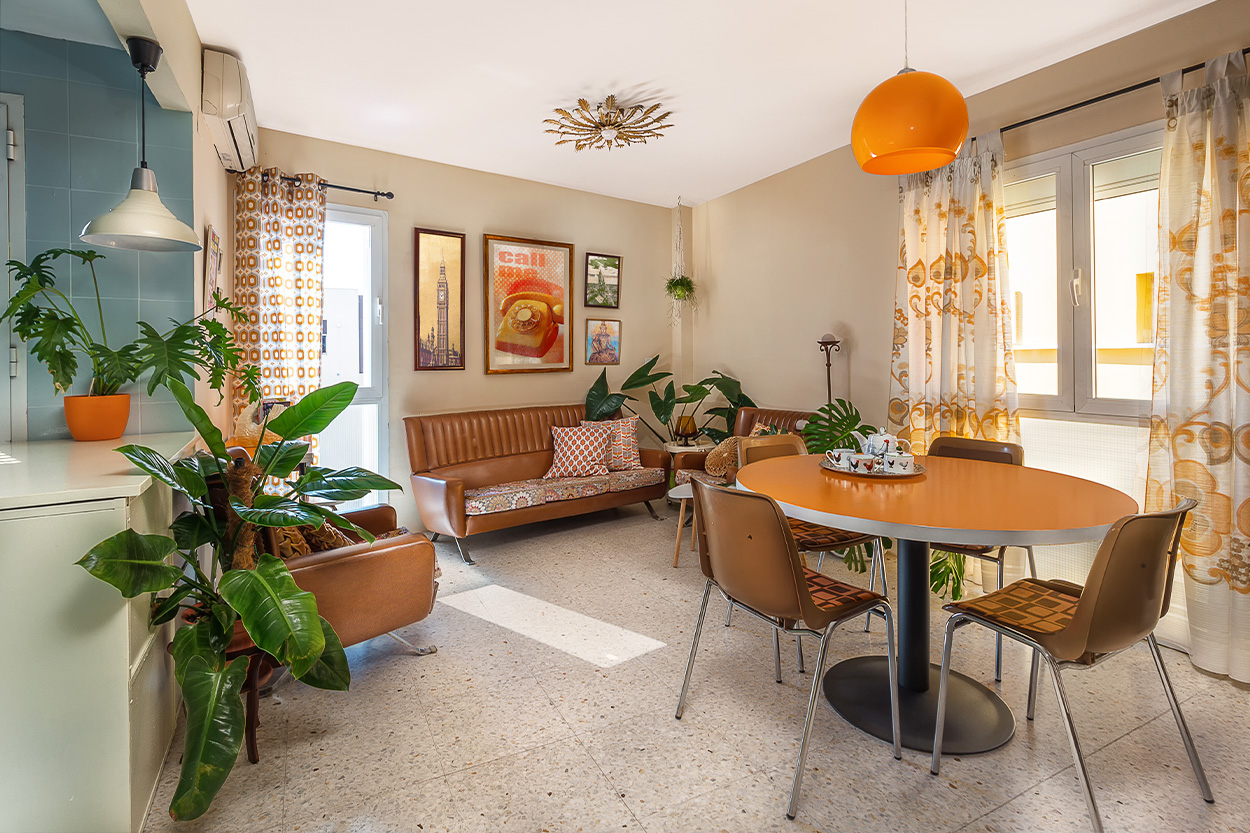 ---
Key Takeaways:
When selling a house "as is," you should expect to sell at a lower price point.
Even if you're selling "as is," tackling a few, smaller repairs in advance of listing can prove beneficial in the long run.
You can make your home more appealing at little to no cost if you invest some time in highlighting the selling points of your home.
How to Sell Your House As Is
Selling your home is an exciting, whirlwind process. If you're working with a shorter timeline and tighter budget, you may decide to sell your house "as is." This means you won't be tackling any major renovations before putting your home on the market, and you may be able to secure a cash offer quickly from an investor who is looking for a project.
If the sound of a quick sale with minimal prep work involved is music to your home-owning ears, you may be the perfect "as is" seller.
Below, we'll break down some tips and tricks to selling your house "as is."
Defining the Term "As Is"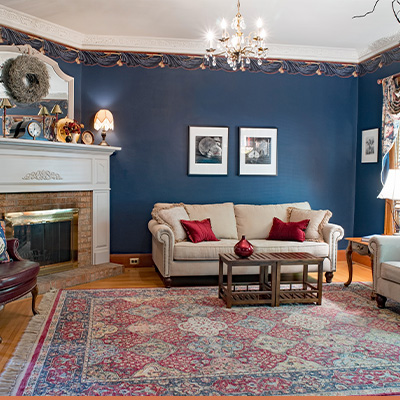 When a homeowner or real estate agent lists a house to sell "as is," this typically translates to what you see is what you get.
A potential buyer or investor may see a range of "as is" properties—from a quirky, low-maintenance fixer-upper to a complex, top-to-bottom renovation project.
What they will not see is a "move-in-ready" or "turnkey" home. The term "as is" is reserved for properties that require some level of effort from the buyer once they've purchased the home.
Now that you better understand the definition of this real estate phrase, you're probably asking:
Should I sell my house as is?
The Pros and Cons of Selling a House As Is
Just as there are many factors to consider before you pack your life into boxes and purchase a new home, many elements are involved when selling your current home. And, like any real estate endeavor, there are pros and cons to listing your house "as is."
Here are a few considerations as you craft your handy dandy pros-cons flowchart:
Cons:
Limited audience – Some homeowners with "as is" properties can avoid the lengthy listing process altogether and sell directly to a cash buyer or investor, expediting the sale. That narrows down the buying pool vastly. Although keep in mind the scope of the repairs the new owner will need to take on. The average homebuyer may not be keen on replacing an ancient HVAC system, leaky roof, or peeling wood paneling. But this could look like a dream house to the right investor.
Smaller returns – Whoever buys your home will probably not want to pay top dollar with costly renovations on the horizon, so you'll have less wiggle room when it comes to negotiating the price. When selling a home "as is," homeowners will need to expect a lower sale price or offer.
Pros:
Timeline – If you are trying to sell your home in, say, less than a month because you're moving cross-country for grad school, listing "as is" could be best for your time crunch situation. Homes listed "as is" can sell as quickly as seven days, depending on the buyer.
Budget – Preparing your home for sale can cost upwards of $3,000-$4,000, depending on your home's current state. When pursuing an "as is" sale, think of these two little words as the equivalent of putting thousands of dollars back into your wallet.
So you've decided selling your home with this label will net you more positive gains than adverse side effects. There are many ways to (minimally) prep and market your property to get your home sold as quickly and effortlessly as possible.
From "As Is" to "Fixer-Upper"
If you're wondering whether you can make your home stand out in a sea of "for sale" signs without spending a fortune, the answer is a resounding: yes!
Real estate is not a one-size-fits-all industry, and each home sale is inherently different. When selling your house "as is," keep in mind what you're selling and who your buyers are.
Below are a few ways to accentuate the positives of your fixer-upper.
#1 Get a Home Inspection Before You List the House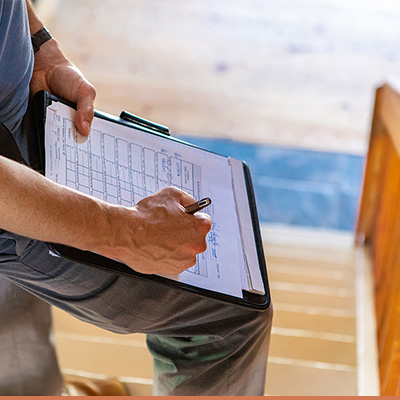 When a buyer sees those two little words—as is—chances are they're going to request a thorough inspection of the property before signing any contracts.
It's better for everyone in the long run if you, in all your homeowner wisdom, hire an inspector before you put your house on the market. The buyer will most likely still hire their inspector, but you won't be blindsided by any surprises this way.
The beauty of inspections is that they can point out both troubling current issues and potential future problems, which will help you prioritize your "fixing funds" if you choose to make any pre-repair sales.
#2 Decide What, If Any, Repairs Are Worth Investing In
Again, listing your home "as is" means you won't be heavily investing in any pre-sale renos. Your "kind of fun" 1970s bathroom will not get a new treatment that costs your life savings. If your pre-sale inspection unearthed any significant areas for improvement address these first.
These could include:
Installing a new roof (most well-installed roofs will last at least 25 years before needing replacement)
Replacing the HVAC system (these usually have a 10-15 year lifespan, depending on the brand)
Fixing termite, mold, or water damage
You can also choose to invest a small amount of money into cosmetic tweaks that will give your home a new glean. Consider these inexpensive pre-sale projects:
Professionally clean any carpeting
Replace dated light fixtures
Add caulking to the shower or bathtub
Remove popcorn ceilings
Update kitchen cabinet hardware
Paint your front door an inviting hue
Powerwash the exterior
By addressing and fixing any major home repairs and taking some time to spruce up your abode, you'll have more wiggle room when it comes to negotiating the price for your "as is" property.
#3 Remember, You're Not Just Selling a House; You're Selling a Lifestyle
It's all about the story when selling your home. When marketing your house "as is," be sure to highlight all the beautiful memories your home has helped you create. Here are a few ways to best relay all the great things about your property:
Choose your words wisely. Using keywords like "great location," "open floor plan," and "large lot size" will draw in buyers.
Capture your home's best angles. Whether you're hiring a professional photographer or pulling out your DSLR camera, be sure to post a deluge of flattering interior and exterior photos alongside your listing.
The price is right. At the end of the day, if your house is priced much higher than other homes in your neighborhood (especially if those homes are turnkey), you won't have the chance to tell your captivating home tale. Your realtor should be able to help you create a comprehensive comparative market analysis for your home.
Manage Expectations and Keep Your Head Up
We all think our homes are exceptional in their own way—and they are! When selling a house that needs repairs, remember to accentuate the positives of your fixer-upper and bask in the knowledge that you'll be able to quickly sell your home once you find the right buyer.
Sources:
Zillow. How to Sell A House As Is When It Needs Repairs. https://www.zillow.com/sellers-guide/how-to-sell-a-house-as-is-when-it-needs-repairs/
Investopedia. Avoid These Mistakes When Selling Your House. https://www.investopedia.com/articles/mortgages-real-estate/08/home-seller-mistakes-selling-house.asp
Realtor.com. Selling A House As Is: What it Means for Buyers https://www.realtor.com/advice/buy/what-does-as-is-mean/#:~:text=The%20term%20%22as%20is%22%20is,home%20for%20a%20higher%20price).
Zillow. Top 9 Tips to Sell a House Fast. https://www.zillow.com/sellers-guide/sell-my-house-fast/
HGTV. 50 DIY Home Improvement Projects Under $50 https://www.hgtv.com/how-to/home-improvement/diy-home-projects-pictures
Zillow. How to Choose and Keep a Long-Lasting Roof. https://www.zillow.com/blog/choose-keep-long-lasting-roof-191054/#:~:text=An%20asphalt%20roof%20typically%20will,Photo%20from%20Zillow%20listing