Arkansas First-Time Home Buyer Programs (save thousands!)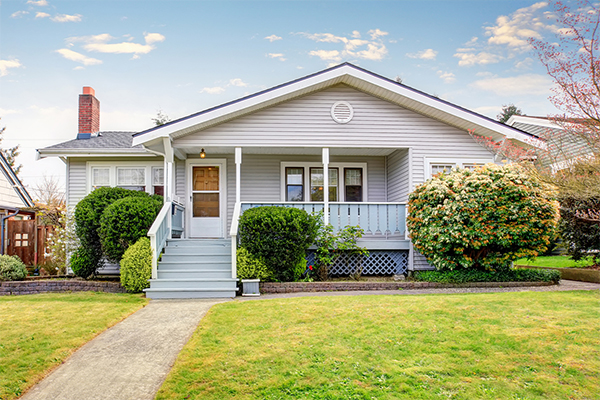 ---
If you're a first-time homebuyer in Arkansas, then you'll want to pay very close attention to what I'm about to tell you…
Because one of the great benefits of living in Arkansas (other than enjoying the amazing hot springs), is that first-time homebuyers are able to save A LOT of money with their programs and down payment assistance.
You'll learn exactly how to take advantage of these benefits in this article.
Let's get started!
The Move Up loan program (the secret weapon of homebuyers in Arkansas)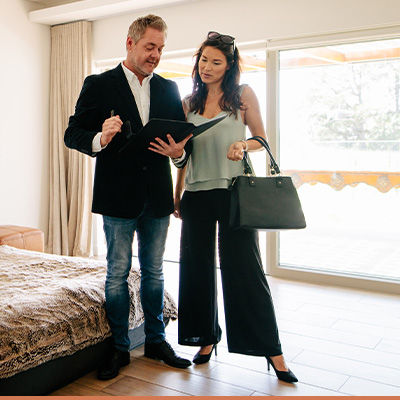 The ADFA Move-Up loan program offers an affordable 30-year fixed-rate mortgage for Arkansas first-time home buyers. There is no prepayment penalty with this program, which means if you pay off the loan early (via refinancing the loan or selling the property), you won't get hit with an extra bill.
The beauty of this program is that it can be combined with other ADFA programs, including down payment assistance. A few highlights to consider include the following.
There is a maximum purchase price. The purchase price of your new home can't exceed the limit of $424,100.
Debt-to-income ratios apply. There is typically a debt-to-income ratio of 45% with this program. The debt-to-income ratio is your total debt payments (credit card payments, car loan payments, future mortgage payment, etc.) divided by your gross household income. For example, let's say that each person in your household earns $2,800, for a total of $5,600, and the total monthly debt is $2,400. Divide the $2,400 debt by $5,600, and the DTI is 42%.
There is a minimum credit score. Approval for this loan program typically requires a credit score of 660 or higher.
A home buyer education class is required. First-time home buyers must take a homebuyer education class prior to closing the loan. Consider taking this class early in the process, so it doesn't delay your closing date.
The benefit of this program for first-time homebuyers is that it can be used with down payment assistance programs, and the interest rates and terms are reasonable. Keep in mind that the state of Arkansas doesn't issue the loans, but instead connects you with approved lenders. A list of lenders can be located on the ADFA website.
(btw if you want a qualified expert to share even more programs and grants with you, we can connect you with a local real estate agent today. Just fill out the 2-minute form below).
MAF Widget
The Two Best Down Payment Assistance Programs is Arkansas
There are two down payment assistance programs available to first-time homebuyers: the Arkansas Dream Down Payment Initiative and the ADFA Down Payment Assistance program (ADDI). The ADDI program comes with a few pros and cons.
On the positive side, ADDI offers a more generous down payment grant. So people who qualify will be able to keep more money in their pocket. However, to receive this grant means you'll have to adhere to a few limitations. Such as income caps and property purchase price caps.
Qualifying borrowers can receive up to 10% or up to $10,000 in down payment assistance. The program is a second loan with no monthly mortgage payment — and it's entirely forgivable after five years.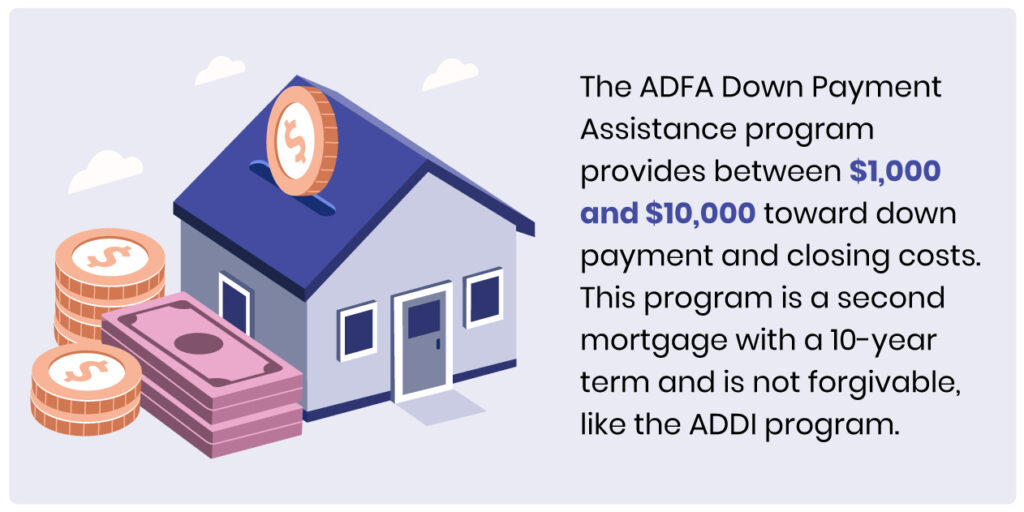 Let's take a closer look at each of these programs.
Arkansas Dream Down Payment Initiative
The ADDI program must be used with the ADFA Move Up loan program. First-time home buyers using this program may also qualify for a particular mortgage tax credit program which helps you save even more (more on this shortly). To qualify criteria for the ADDI program you'll need to fulfill the following criteria.
Household incomes must not exceed maximum allowable amounts.
A homebuyer education class must be completed prior to closing. Find a qualifying class on the HUD Approved Homebuyer Counseling Agencies website (believe me, this is a lifesaver).
You must use an approved lender.
Maximum home purchase price is $250,000.
ADFA Down Payment Assistance
If you don't qualify for the ADDI program due to earning too much income or purchasing a property that exceeds the purchase price cap, there is another option. The ADFA Down Payment Assistance program provides between $1,000 and $10,000 toward down payment and closing costs. This program is a second mortgage with a 10-year term and is not forgivable, like the ADDI program.
ADFA MCC Mortgage Credit Certificate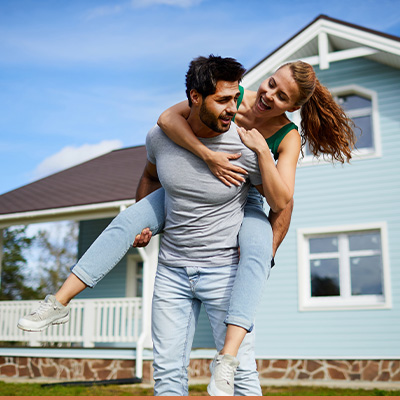 The ADFA MCC helps first-time home buyers offset annual expenses associated with owning a home. This program is available to low-to-moderate-income buyers who are purchasing their first home.
The MCC program offers a dollar-for-dollar tax credit for first-time home buyers. The certificate is provided by the ADFA and allows home buyers to claim a tax credit up to 50% of the mortgage interest paid annually — capped at $2,000 each year.
The credit may be claimed for the life of the loan if the home remains your primary residence. A few other things to consider include the following:
Purchase price of the home must be $270,000 or less.
Home must be used as your primary residence. For example, you can't decide to rent the home in the future and still receive the tax credit.
Must meet income limits, which vary based on household size. Check out the current limits here.
The program is only available if you use it with specific first mortgage products (ADFA Move Up or ADFA Move Up Choice).
Why you NEED to Understand Private Mortgage Insurance
Most first-time homebuyer programs require less than a 20% down payment. This is attractive to borrowers, but it's important to understand private mortgage insurance. PMI is typically required when you put down less than 20% toward the purchase of the home. The insurance protects the lender against default. (If you stop making the payments, the lender is protected.)
The cost of PMI can range from .5% to 1% of the loan amount. This adds up to around $83 monthly for every $100,000 borrowed. For example, let's say that you purchase a house with a price tag of $200,000. You could pay around $166 monthly in PMI.
Once you have at least 20% equity in the home, you may request that the lender remove the PMI. For example, let's say that you purchase a home for $200,000, and now that home is appraised at $300,000. Twenty percent of the original purchase price was $40,000. You have $100,000 in equity, which exceeds that amount, so you can ask the lender to remove the PMI.
What if you Don't Qualify for ADFA?
The ADFA has many attractive programs for first-time homebuyers, but it's essential to understand your federal options. For example, if you don't qualify for ADFA programs, there are other options on the table that include low downpayment requirements and flexible qualifying criteria. Here are a few to consider.
FHA programs. FHA loans are a program of choice for first-time homebuyers due to the flexibility of the program. If you struggle with a low credit score, FHA loans allow scores as low as 580. If you don't have a large sum of money saved for a down payment and don't qualify for down payment assistance, FHA loans provide down payments as low as 3.5%.
FHA loans do not require PMI, but they do require an upfront payment and annual premium payment. The upfront amount is around 1.75% of the mortgage amount, and the monthly premium ranges from .45% to 1.05% of the loan amount.
VA loans. If you are an active member of the military, a retired veteran, or a qualifying spouse, you may qualify for a VA loan. VA loans are attractive to first-time homebuyers because they have no down payment requirement, low credit score requirements, and no PMI is required. You must receive a VA home loan Certificate of Eligibility to qualify.
USDA loans. The USDA mortgage is popular among first-time home buyers due to its 100% financing, reasonable mortgage interest rates, and a smaller mortgage insurance payment compared to conventional loan programs. The USDA loan program has income requirements and geographical limitations about where you can purchase properties. Many first-time homebuyers are surprised to learn that rural areas can be close to large metropolitan areas.
USDA loans require an upfront guarantee amount of 1% of the mortgage loan amount. The annual guarantee amount is 0.35%. All of the fees can be rolled into your monthly mortgage payment.
Getting on the path to homeownership
If you haven't purchased a home in the past, the process can feel daunting. Fortunately, you can narrow down your options by understanding what is most important to you as a homebuyer. Do you need a low downpayment requirement? In need of a program that allows for a lower credit score? Do you want to lower your PMI costs? Figure out what is important and talk about those items with your lender.
As a result, you can select a program that fits your financial and homeownership goals and helps you create a solid financial future.