Oregon First-Time Home Buyer Programs of 2022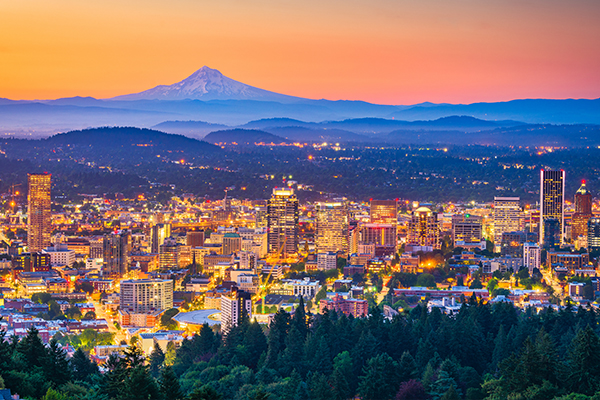 ---
Key takeaways:
Oregon Housing and Community Services (OHCS) can provide below-market 30-year fixed interest rates for first-time home buyers.
The Oregon Bond Residential Loan program offers first-time home buyers either the lowest interest rate around or 3% cash assistance towards closing costs.
Homebuyers who successfully complete Homebuyer Education and mentorship from a participating organization may be eligible for up to $15,000 towards their down payment or closing costs.
First-Time Home Buyers in Oregon State
Buying a home is exciting, especially as a first-time buyer in the beautiful Pacific Northwest. Recently, some real estate experts have noticed the lowest mortgage rates they've ever seen.
High prices and a competitive market can be tough to navigate, but with a low mortgage and the right first time home buyer programs Oregon can still be the perfect place to plant roots.
6 First-Time Home Buyer Programs and Grants of 2020
Oregon first time home buyers have access to Oregon Housing and Community Services (or OHCS) for loan programs, down payment assistance, and other helpful resources—this can make a world of difference for those who are looking to buy their first home.
MAF Widget
OHCS's Oregon Bond Residential Loan Program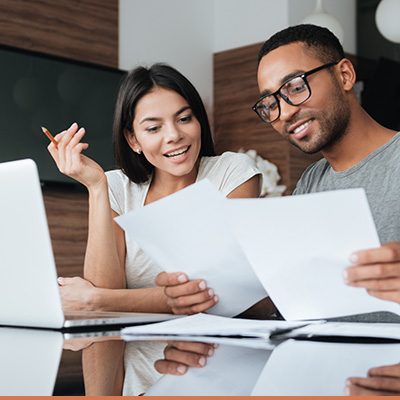 As a first time home buyer, Portland Oregon can be a tricky market. But no matter where you decide to settle within the Beaver State, the Oregon Bond Residential Loan program can help eligible low and middle-income families purchase their first homes without astronomical monthly payments.
Before we discuss your options, check to make sure you meet the eligibility requirements:
Primary residence – This new home must be the loan recipient's main dwelling.
You must be a first-time home buyer – The borrower hasn't owned a home within the past three years or is purchasing within a targeted area—these are counties and neighborhoods with a low median family income or "chronic economic distress," as determined by the federal government.
Your household income cannot exceed income limits – The income limits vary by county, whether or not the property is in a targeted area, and the number of tenants. The upper ceiling is anywhere from $77,000 to $120,639 as of July 2020.
You're purchasing a home within price limits – The property price restrictions also differ by county and targeted vs. non-targeted areas with a range of $294,600 to $532,948.
If you check all the boxes, you may be eligible for the OHCS's home loan assistance programs. They work with a statewide network of qualified lenders to secure you a competitive 30-year fixed rate with little to no down payment required.
There are two distinct home loan programs with different advantages:
#1 Oregon Rate Advantage Home Loan
This program provides first time buyers with the lowest fixed interest rate possible, 2.125% as of October 2020. This cost-efficient market rate increases your purchasing power and decreases your monthly expenditure, keeping more money in your pocket with every monthly payment.
#2 Oregon Cash Advantage Home Loan
With this program, borrowers get a slightly higher interest rate—2.875% as of October 2020—but receive the added benefit of 3% cash assistance, which they can use to offset the closing costs.
National First-Time Buyer Loan Programs
First-time buyers can use OHCS's state-wide initiatives in conjunction with federal loan programs. You may be better suited to one over the other, depending on your current financial situation.
#3 FHA Loans
The Federal Housing Administration offers assistance meant for either low down payment options or those with low credit scores:
Note: While that assistance may come in handy during the home-buying process, you won't be able to pay your FHA down payment with the cash advance secured through Oregon's Cash Advantage Home Loan program—it must come from your own savings, or a family member or donor.

Additionally, all FHA loans require mortgage insurance—FHA mortgage insurance includes an initial payment when you close on your home, then subsequent monthly payments. You'll pay slightly higher insurance premiums for a lower down payment, because of the increased risk to your lender.
#4 VA Loans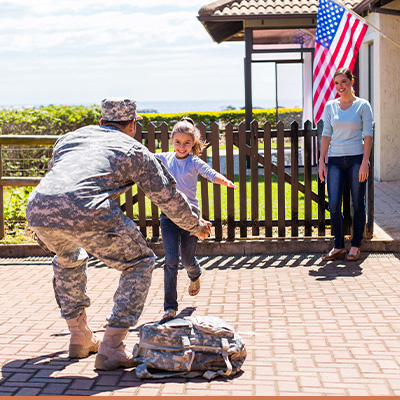 As a service member, veteran, or military spouse, The United States Department of Veteran Affairs can help you buy your home by providing:
Competitive interest rates
No required down payment or mortgage insurance
Note: Many approved lenders require a minimum credit score of 640 and can impose borrowing limits ($510,400 for single-family homes).
#5 USDA Loans
The United States Department of Agriculture offers advantageous loans for first-time buyers in rural areas:
Zero down payment
A streamlined approval process for minimum credit scores of 640
Low mortgage insurance—1% upfront guarantee fee and 0.35% annually
Note: The USDA imposes stricter eligibility requirements on borrowers with credit scores under 640 and there are income limits for each area.
OHCS Down Payment Assistance Programs
A certain amount of state funds are allocated to organizations throughout Oregon that assist with down payments or closing costs. Oregon Housing and Community Services also receives a portion of these funds to help make homeownership housing more accessible for low to moderate-income households with an emphasis on communities of color and Oregon veterans.
#6 Down Payment Assistance
First-time home buyers that meet the following requirements may be eligible for up to $15,000 in financial assistance:
Completed Homebuyer Education, a series of one on one information sessions with certified counselors to prepare you for the home-buying process
Received the requisite coaching from a participating organization
Each affiliate company has their own list of eligibility requirements—contact them individually for more details.
Resources For First-Time Home Buyers
Even if OHCS can't directly assist you with securing a loan, you may still benefit from some of their other resources:
Homebuyer Counseling – OHCS facilitates one-on-one discussions with experienced housing counselors about either the home-buying process (everything from loans to house hunting to what happens post-purchase) or financial literacy (how to budget, save, and prepare for your future).
Finding a lender – The OHCS website has an easy-to-use tool that lets you search for lenders in your county. Specifically, these loan officers specialize in first-time homebuyer programs and might even have special benefits of their own.
Seal The Deal As A First-Time Buyer
Buying a home won't always be easy, whether it's your first big purchase or your return to home owning after renting or traveling. There are resources available to make the process easier, from federal loans to down payment assistance to OHCS programs just a few clicks away.
If you've found the house of your dreams, don't hesitate to make it a reality—it's possible if you know where to find help.
Sources:
Great Vancouver Homes. Portland, Oregon Market Statistics. https://www.greatvancouverhomes.com/statistics/portland-or-market/
KGW8. Portland broker sees rebound in housing market during pandemic.
https://www.kgw.com/article/money/portland-real-estate-broker-sees-rebound-in-housing-market-during-pandemic/283-ec42296f-81af-49f7-a887-b33f1c910f93
Oregon.gov. Oregon Housing and Community Services. https://www.oregon.gov/ohcs/Pages/index.aspx
Oregon.gov. Oregon Bond Residential Loan Program: First Time Homebuyer Program: Income Limits. https://www.oregon.gov/ohcs/homeownership/Documents/factsheets/factsheet-income-limits.pdf
Oregon.gov. Oregon Bond Residential Loan Program: First Time Homebuyer Program: Property Purchase Price Limits. https://www.oregon.gov/ohcs/homeownership/Documents/factsheets/factsheet-purchase-price-limits.pdf
Oregon.gov. Interest Rates. https://www.oregon.gov/ohcs/homeownership/Pages/interest-rate.aspx
VAloans.com. VA Lending Limits for Oregon Cities. https://www.valoans.com/tools/va-loan-limits/?state=OR
USDAloans.com. USDA Loan Program: First Time Homebuyers and USDA Loans. https://www.usdaloans.com/program/first-time-homebuyers/
Oregon.gov. Down Payment Assistance. https://www.oregon.gov/ohcs/homeownership/Pages/downpayment.aspx
Oregon.gov. Homebuyer Education. https://www.oregon.gov/ohcs/homeownership/pages/homebuyer-education.aspx
Oregon.gov. Find a Housing Counselor. https://www.oregon.gov/ohcs/homeownership/pages/housing-counseling.aspx
Oregon.gov. Find a Lender. https://appsprod.hcs.oregon.gov/lenders/lenderlocator.jsp
Internal Revenue Service. TEB Phase II – Lesson 8: Section 143 – Qualified Mortgage Bonds. https://www.irs.gov/pub/irs-tege/teb2_lesson8.pdf
NerdWallet. Oregon First-Time Homebuyer Programs of 2020. https://www.nerdwallet.com/article/mortgages/oregon-first-time-home-buyer-programs
Consumer Financial Protection Bureau. What is mortgage insurance and how does it work? https://www.consumerfinance.gov/ask-cfpb/what-is-mortgage-insurance-and-how-does-it-work-en-1953/