Wyoming First-Time Home Buyer Programs and Grants of 2022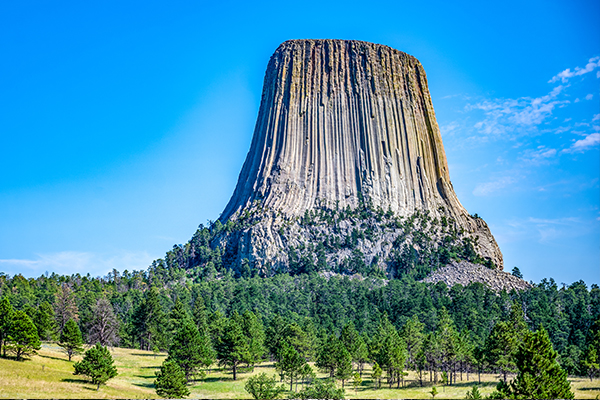 ---
Key Takeaways:
Wyoming residents can receive down payment assistance loans with 0% interest rates
First-time home buyers can both purchase and renovate new homes with a single loan
Education programs empower first-time home buyers in Wyoming to approach the real estate market head on, and qualify for certain loans
According to Wyoming's own Casper Star Tribune, the real estate market in Wyoming has been experiencing a mini-boom in 2020. Compared to 2019, properties under contract are up 70%. As a first-time home buyer, entering Wyoming's real estate market can seem scary, even during a housing boom period. Luckily for Wyoming residents, the Equality State has several different programs that help first-time home buyers finance their properties.
Both down payment assistance and mortgage programs ensure that even low income Wyoming residents are able to afford homes. This guide will go over some of the best financing options for every Wyoming first-time home buyer.
Wyoming's First-Time Home Buyer Programs of 2020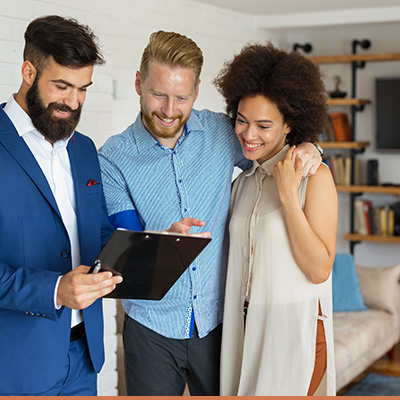 Most of the first-time home buyer programs available to Wyoming residents come in the form of loans. These loans are either mortgages or money to help pay for down payment costs.
"Down payment" is the term used to describe the amount of money you pay upfront when purchasing a new home. Typically, home buyers do not pay the entire asking price for a home all at once. Instead, many people pay a percentage of the overall cost upfront. It's typical to pay between 10% and 20% of a home's overall price as a down payment. Therefore, a home costing $200,000 may require a down payment between $20,000 and $40,000.
To secure the funds for the rest of the home's cost, many people take out a mortgage loan which can be paid back in many smaller installments over a long period of time. By securing down payment assistance and a mortgage loan, someone can purchase a home for $200,000 without having that much money saved in one lump sum.
3 Down Payment Loan Options for First-Time Home Buyer Wyoming
Arguably one of the most important parts of buying a home is securing a down payment. And the more you can offer, the more likely you are to get the house of your dreams. But you don't have to do it alone. Here are three programs that can help your down payment.
#1 WCDA Home$tretch Down Payment Assistance
The Wyoming Community Development Authority (WCDA) is an organization that has been providing low-interest loans to single family home buyers in Wyoming since 1975. The leading housing finance organization in the state, the WCDA offers both down payment and mortgage loans from nearly 100 participating lenders throughout Wyoming.
One of their most popular loan products is the Home$tretch Down Payment Assistance loan. This loan helps first-time home buyers afford their down payment and other closing costs.

Here are some key aspects of this loan program:
Recipients must have a minimum 620 credit score
There is a $10,000 maximum loan amount
0% interest rate and 0.080% annual percentage rate (APR)
Can be used in combination with WCDA mortgage loans
Repayment due within 30-year period or upon sale of the home
#2 WCDA Amortizing Down Payment Assistance
This WCDA product is similar to the Home$stretch loan, except that it has higher than 0% interest, fixed monthly payments, and a 10-year payment period.
#3 Welcome Home Wyoming Program
Welcome Home Wyoming is a statewide program that offers both down payment and mortgage assistance. Their down payment assistance loans can provide up to 6% of a home's listed price to go toward down payment and other closing costs. The income limit to qualify for any Welcome Home Wyoming loan is $110,000.
3 Mortgage Options for First-Time Home Buyer Wyoming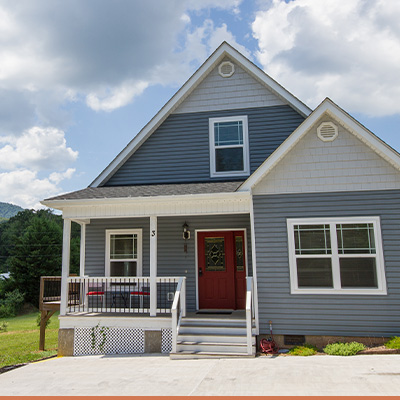 Purchasing your home is a savvy financial investment, but it's not a one-time-buy. You will be making monthly mortgage payments on your home for years, or until you choose to move and buy a new one. Here are a few assistance programs to help you throughout the long haul of mortgage payments.
#1 WCDA First-Time Home Buyer loan
The WCDA's First-Time Home Buyer program provides 30-year loans with fixed interest rates that can be combined with the Home$tretch DPA program for a full home financing.
This loan has purchase price and income limits that vary based on your family size and the county in which you are looking to buy a home.
Other eligibility requirements for this loan include:
Having no ownership of a primary residence in the last 3 years
Occupying the new home as a primary resident
Buying a property that sits on 10 acres or fewer
Must be a single-family home with no option for rental income
Buying a home that meets Federal Housing Administration (FHA) requirements
Completion of a Home Buyer Education class
#2 WCDA Spruce Up program
This program provides one loan that can be used for both the purchase and renovation of a home. With the Spruce Up program, you can avoid having to secure multiple loans, keeping track of different interest rates, and organizing different payment schedules.
This single loan process is typically less expensive than securing an additional construction loan, bridge loan, or second mortgage.
The following renovations can be covered by a Spruce Up loan:
Minor re-modeling and non-structural repairs
Roofing
Energy conservation improvements
Accessibility modifications
Plumbing, heating, A/C, and electrical system updates
#3 Welcome Home Wyoming Program
In addition to down payment assistance, the Welcome Home Wyoming Program provides mortgages. These are 30-year, fixed rate loans that are separated into 360 level monthly payments. As with their down payment loans, the income limit to qualify for a Welcome Home Wyoming mortgage is currently $110,000.
To qualify for a Welcome Home Wyoming loan, applicants must be looking to finance new or existing residential homes that are either:
Detached
Condominiums
Townhomes
Completion of a home buyer education class is also required to qualify for a Welcome Home Wyoming mortgage.
Other Resources for Every Wyoming First-Time Home Buyer
There are several federal home buyer programs that Wyoming residents can qualify for.
A particularly important program for residents of a state with so much rural area is the Rural Development program, sponsored by the United States Department of Agriculture. This program can help secure financing for prospective home buyers looking to live in an area whose population is less than 35,000.
The Wyoming Housing Network provides an education program where first-time home buyers learn how to approach the real estate market, how to budget, how to secure the best financing, and how to prepare for the challenges for home ownership.
Opening the Door to Your First Home
Now is an ideal time to take advantage of the growing real estate market in Wyoming. However, even a strong market can trouble you if you don't have the right resources at your disposal. These state and national home buyer programs are an excellent way to get all the help you need to purchase your perfect home.