Mississippi First-Time Home Buyer Programs (best options)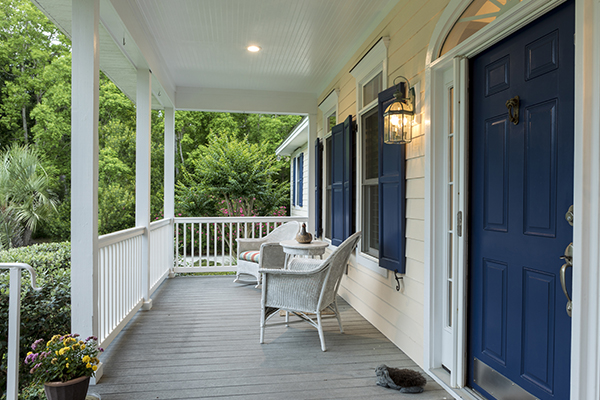 ---
Trying to save up 20% for a down payment is totally unnecessary. Especially if you're a first-time homebuyer. The first-time homebuyer programs on this list will help you make that dreaded down payment (without all the stress).
So, if you're ready to purchase your first home, read the below list to find out which program or grants are right for you!
Introducing the Mortgage Bond Revenue 7 Program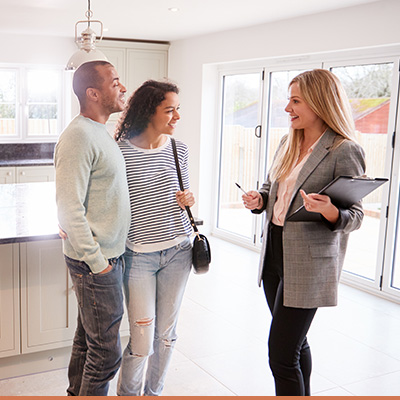 The Mississippi Housing Corporation (MHC) is a state government agency that's working to improve access to affordable housing in the Magnolia State. To help make homeownership affordable for first-time buyers, the MHC offers a special program called MRB7. With MRB7, borrowers can get 30-year fixed-rate mortgages at low interest rates, among a slew of other benefits.
MRB7 is a mortgage loan program supported from money drawn from something called Mortgage Revenue Bonds. This type of bond-driven program is used in many states as a way for government housing agencies to fund mortgages at interest rates below the current market value. Here are some other key features of the MRB7 program:
It's available via several different loan packages, including FHA, VA, Rural Development, Fannie May, and Freddie Mac mortgages.
Borrowers can access up to $7,000 in down payment and closing cost assistance in the form of a 0% interest loan.
There is no liquid asset limit to taking advantage of the program.
No discount points are available to either the buyer or seller when taking part in this program.
MAF Widget
Eligibility Requirements for the MRB7 Program
The MRB7 program can be a great way for a first time home buyer Mississippi to succeed. But of course, to take advantage of the program, you'll need to meet the eligibility requirements. Here are the major criteria:
You must be a first-time homebuyer – which simply means you haven't owned a principal interest in a residence within the past three years.
Exceptions exist for buyers in special "targeted areas" and veterans, who are exempt from the first-time homebuyer rule.
Your total annual family income must be below the income limit threshold for the county in which the residence is located.
Applicants must meet the credit requirements for the underlying loan product they wish to use to fund the purchase.
The property must be used as a primary residence and must be occupied by the owner.
Eligible residences include both attached and detached single-family homes, fee simple townhomes, condominiums approved for FHA, VA, and conventional loans, and permanently emplaced manufactured homes that meet the requirements of the underlying loan package.
The total cost of the home must be below $309,000 for targeted areas or $258,000 for non-targeted areas.
Borrowers must complete an approved homebuyer education program.
Income Limits and Targeted Counties for the MRB7 Program
One aspect of Mississippi's MRB7 program that may be confusing to some first-time homebuyers is the relationship between targeted counties, eligibility, and income limits.
"Targeted counties" are counties where the Mississippi Housing Corporation is focusing on housing and economic development. This is done by lowering the barriers to homeownership in those areas, to make them more accessible to lower-income residents. In targeted counties, the requirement that a borrower is a first-time homeowner is waived, as long as other requirements such as income limits and acquisition limits are met.
So, how does this work? Let's take an example. Imagine you want to buy a home in Franklin County, Mississippi. You look at the spreadsheet of targeted counties provided by the MHC, and see that Franklin County is considered "targeted." This means that even if you've previously owned a home within the last three years, you can take advantage of the MRB7 program.
However, keep in mind that you'll still need to have an annual household income below the thresholds for that county. Franklin County's thresholds are a maximum income of $71,280 for 1-2 person households or $83,160 for households with 3+ people. Since Franklin County is a targeted area, the maximum acquisition price for the home must be less than $309,000 to be eligible for the program.
If your income and desired home's purchase price meet those requirements, you won't have to be a first-time homebuyer to purchase the home. Keep in mind, however, that you will still need to meet all of the other requirements for the program, such as the credit score requirement for the underlying loan package you wish to use.
Down Payment Assistance With the MRB7 Program
Down payment assistance is a major draw for borrowers who choose the MRB7 program. After all, coming up with thousands (or tens of thousands) of dollars for the down payment and closing costs is a huge hurdle for many first-time buyers!
Under MRB7, borrowers can access up to $7,000 to help cover the down payment and closing costs. This $7,000 can be used towards the down payment or closing costs associated with the sale. Here a few details about this down payment assistance program to keep in mind:
The $7,000 comes in the form of a 0% interest deferred payment loan, which means there are no monthly payments. This loan is considered a second mortgage and is taken out at the same time as your first mortgage.
If you stay in the residence for 10 years or more, the loan is forgivable.
If you sell your home before you have lived in it for 10 years, the loan will need to be paid back.
In addition to the down payment, the loan can be used for closing costs. This includes attorney's fees, survey, inspection, recording fees, flood certification, amortization fees, title fees, and other costs that aren't paid outside of closing (POC).
Is the Smart Solution Mortgage Program Right for you?
The MHC's Smart Solution Mortgage product is geared toward helping both Mississippi first-time home buyers and existing homeowners purchase their desired home. Here are some quick facts about Mississippi's Smart Solution Loan package:
All legal US residents can take advantage of the program.
It offers the option of a 97% loan-to-value (LTV) loan through Freddie Mac.
It offers a down payment assistance (DPA) option of up to 3.5%.
Borrowers may be eligible for a Mortgage Credit Certificate (MCC).
Who is Eligible for the Smart Solution Mortgage Program?
The MHC Smart Solution Mortgage can be a great option for both first-time home buyers and repeat buyers looking for some assistance with their down payment, but it's important to keep in mind the eligibility requirements for the program.
The home you want to purchase must be in Mississippi and must be used as your primary residence after the purchase.
Eligible home types include single-family homes, condominiums, duplexes, and townhouses. Manufactured homes are also eligible provided an FHA loan package is used.
Your annual household income cannot be greater than $95,000.
Your credit score must be at least 640.
You must complete an educational component through an approved vendor.
Mississippi's Housing Assistance for Teachers (HAT) Program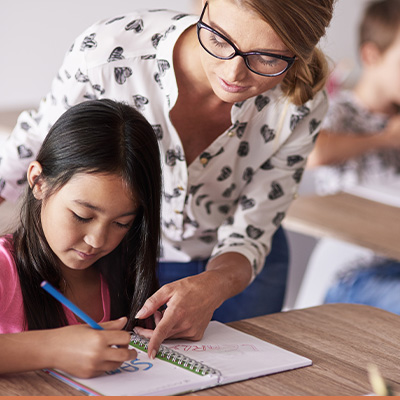 Mississippi's HAT program was created in 1998 to help address a shortage of qualified teachers in rural areas across the state. The goal of the program is to help qualified teachers buy homes in rural areas.
The HAT program gives teachers in critical shortage areas the ability to access up to $6,000 in assistance through the Mississippi Department of Education. That assistance may be used to cover the down payment, closing costs, and some other fees associated with the purchase.
Here are the broad requirements of the program:
The teacher must agree to work in the school district for three years.
The home must be within the county where the teacher is employed, and the county must have been designated as a "critical shortage school district".
"Critical Shortage Subject Areas" include special education, mathematics, foreign languages (French, German, Spanish), and the sciences (Biology, Chemistry, Physics).
The buyer must put down at least 1% of the sale price of the home and must have one month's reserves. The 1% down payment cannot be gifted, while the reserve requirement may be gifted from a relative.
Borrowers must meet the credit eligibility requirements for the underlying home loan package they wish to use.
Final Thoughts
The dream of homeownership may seem daunting, but there are plenty of programs in the state of Mississippi that can help make it possible.
The MRB7 program was specifically built to help first-time homebuyers become homeowners. The program offers down payment assistance in the form of a loan which is forgivable if you stay in the residence for longer than ten years. Keep in mind that eligibility for the program is dependent on your income, and limits vary by county across the state.
If you aren't sure where to get started, consider taking advantage of a homebuyer's education course! These are required for borrowers in both the MRB7 and Smart Solution Mortgage programs, and they provide a great base of knowledge about preparing for homeownership and what to expect from the process.