Kansas First-Time Homebuyer Programs (best programs for you)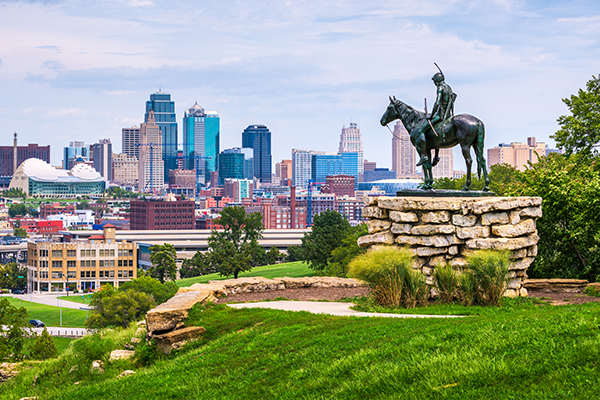 ---
Setting up residence in Kansas has many perks (not including Tornadoes that'll leave you stranded with red slippers). Such as the state having the fifth-shortest average work commute in the nation, 21% lower cost of living than the national average, and below-average housing prices.
This place is so known for making money stretch that U.S. News & World Report ranked Kansas #7 on their list of the most affordable places to live in America.
But no matter how affordable the state is, my goal is to make first-time home buyers like you save even more money by revealing little-known grants and programs that'll help keep more money in your pocket. So without further adieu, let's get started.
Kansas First-time Homebuyer Grant (the specifics)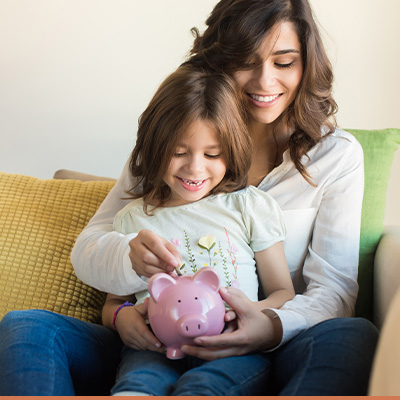 Allow me to free you from the anxiety of thinking you'll need to save up 20% for a down payment.
Because The Kansas Housing Department has set up a pretty sweet deal for first-time buyers in the state. But before I get to that, first we need to get clear on how can qualify for this grant.
For starters, you need to be a first-time homebuyer (which means you've not owned a home in the past two years). And to qualify for the grant, you will need to put at least 2% down toward purchasing your new home, and these funds may not be a gift. Additional program details include:
The program allows for a 0% loan of up to 20% of the home's purchase price.
The loan is fully forgiven if you remain in the home for ten years.
Income limits apply. For example, the maximum eligible income for a family of four in Allen County is $49,200, in Sedgwick County is $58,300, and in Leavenworth County is $66,150.
There is no official credit score requirement, but you must be able to secure a first mortgage with an interest rate in line with current market rates.
The program is not available in Kansas City, Lawrence, Topeka or Wichita city limits, or anywhere in Johnson County.
You can apply for the program by reaching out to an approved lender. The lender can assist you with qualifying for the loan, gathering the required paperwork, and getting you a preapproval letter so you can start shopping for your home.
(btw, the best resource to help you identify grants and programs is your realtor. Fortunately, we know the best ones in your area. Just fill out the quick form below to get connected for free).
MAF Widget
The Kansas Housing Assistance Program
The Kansas Housing Assistance Program offers a 30-year fixed-rate mortgage and grants up to 5% of the purchase price to cover the down payment or closing costs. Low-income buyers may be able to access an additional $2,500 to offset additional expenses. You must have a credit score of at least 640 for the program and earn no more than 115% of the area's annual median income. Purchase price requirements don't allow for the purchase of a home that exceeds $484,350 in cost.
You can start the application process by reaching out to a participating lender, who can help you access loan programs and grant funds.
What about closing costs?
As you start to shop for a home loan, you'll hear lenders talk about closing costs. But what are closing costs, and what is the total expense? Closing costs include a variety of fees, such as the home appraisal, credit check, title search, and more. Typically, these costs add up to around 2 to 5% of the home's purchase price. For example, if you purchase a $200,000 home, closing costs could range from around $4,000 to $10,000.
Talk with your realtor about negotiating a deal that requires the seller to pay your closing costs. This will help you offset the initial up-front costs of homeownership, especially when combined with a down payment assistance program.
Why you Need to Understand your Debt to Income (DTI) Ratio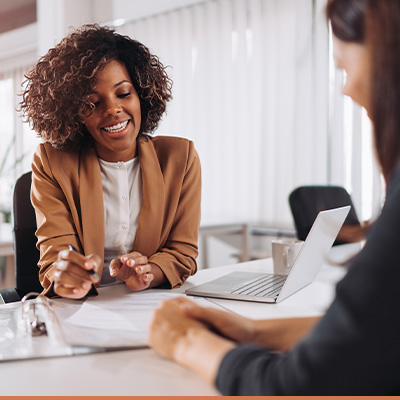 As you start the process of qualifying for a home mortgage, you will likely hear lenders talk about your "debt to income ratio." The DTI helps lenders determine whether you can afford a monthly mortgage payment.
The ratio takes your total debt, such as car payments, credit card payments, your prospective mortgage amount, and any other debt, and divides that number by your total gross income (the amount you earn before taxes).
For example, let's say that you and your spouse are qualifying for a home loan, and each earns $2,200 gross income, for a total of $4,400, and your total combined debt is equal to $1,800 per month. Divide $1,800 by $4,400 to get 40%. Most lenders want to see a DTI at or below 43%. However, if your DTI doesn't meet the lender's requirements, it's possible that they could make an exception with a higher down payment.
Understanding private mortgage insurance
If you put less than 20% down on your home purchase, you will likely be required to pay private mortgage insurance. PMI is designed to protect the lender from financial loss if you stop making mortgage payments.
The cost of PMI is up to 1% of your loan amount, which is about $1,000 annually for every $100,000 that you finance. For example, let's say that you purchase a home for $200,000. PMI may cost around $2,000 a year, or $166 a month. You can ask that your lender removes PMI once you have at least 20% equity in your home loan.
Federal programs for first-time homebuyers
Kansas first-time homebuyers may also want to consider federal mortgage programs. These programs offer various benefits, including low credit score requirements, down payment requirements as low as 0%, and other perks. Here are a few to consider.
FHA loans. FHA loans offer down payments as low as 3.5% of the mortgage amount with a credit score of at least 580. If you have a lower score, it's still possible to qualify, but your down payment requirement may increase to 10%. PMI applies to FHA loans and ranges from 0.45% to 1.05% of the loan amount.
USDA loans. The USDA loan is an attractive program for first-time homebuyers due to the option for 100% financing. The loan program is a government-insured mortgage designed to promote ownership in specific areas around the country. Interest rates are lower than those of traditional mortgages by as much as 0.40%. The USDA loan doesn't require traditional mortgage insurance, but it does require an up-front guarantee fee of 1% of the loan amount and an annual fee equal to 0.35% of the loan amount. These fees can be rolled into your monthly mortgage payment.
VA loan. If you're an active member of the military, a veteran, or a qualifying spouse, you may qualify for a VA home loan. The VA loan is backed by the government, which means that lower credit scores are allowable. Down payment requirements are as low as 0%, making it an attractive option for first-time home buyers. The VA loan does not have traditional PMI, but it does require a one-time funding fee that can be rolled into the home loan. This fee ranges from 1.4% up to 3.6% of the loan amount.
Fannie Mae and Freddie Mac programs. These programs are created by the federal government and offered through mortgage lenders throughout the country, including Kansas. These loans are designed for middle-income Americans who may have lower credit scores. The HomeReady Program allows you to qualify for a lower interest mortgage with a down payment requirement as low as 3%. A credit score of least 620 is required, but you can still qualify with a lower credit score. A lower credit score may result in a higher interest rate on your mortgage, which translates to a higher monthly mortgage payment.
Moving into the future with greater success
As a first-time home buyer in Kansas, you're in a unique position to access programs that aren't available to other buyers. These programs give you access to down payment assistance for up to 20% of your home's purchase price and are unlike other programs around the country.
However, it's important to consider your goals for homeownership. What is most important to you — a low down payment, an attractive interest rate, or minimizing extra expenses such as PMI? The answers to these questions will help you determine which program is right for your situation and help you accomplish your goal of homeownership sooner.