Colorado First-Time Home Buyer Programs and Grants of 2022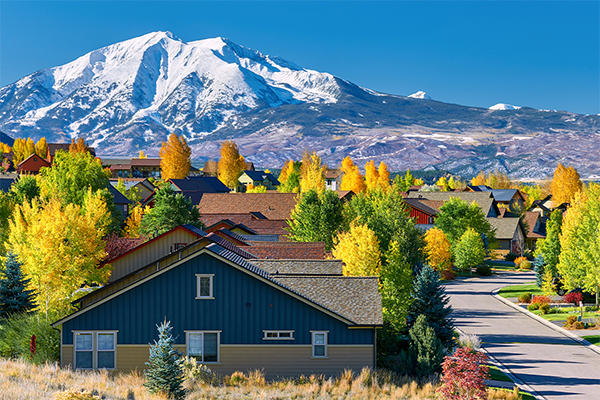 ---
Key Takeaways:
The Colorado Housing and Financing Agency offers specialized programs to first-time home buyers.
Specialized grants are available that allow first-time home buyers to get into their home without saving up a large down payment.
Federal programs can provide a viable option for borrowers with credit challenges or who qualify for special benefits.
Purchasing a home in today's fast-moving, competitive Colorado housing market can be difficult. After a decade of dramatic gains, metro Denver home prices are finally expected to slow, while many other areas are likely to continue rising. For first-time home buyers, it can feel like the dream is slowly drifting out of reach.
But here's the good news: Local programs for first-time homeowners can help you secure the financing you need most, without the burden of large upfront costs. These programs offer lower down payment requirements, down payment assistance grants, and lower interest rates. But knowing where to start isn't always easy. Let's explore the programs that are available in Colorado, so you can chart the best financial path forward.
Colorado First Time Home Buyer: CHFA Mortgage Programs
The Colorado Housing and Finance Authority (CHFA) encourages first-time homeownership by offering programs that make purchasing a home more affordable. The first-time home buyer program offers mortgages, grants, and down payment assistance, all of which help offset the upfront costs associated with homeownership. To qualify for the programs, you must:
Have at least a 620 credit score.
Complete home buyer education (online programs available).
Fall within CHFA's income limits.
Pay at least $1,000 toward the purchase of the home.
Meet any qualification of the CHFA lender.
In addition to the mortgage, you can also qualify for down payment assistance programs. These programs give you funds, either through a grant or a second loan, that help cover upfront costs such as the down payment and closing costs.
Colorado First Time Home Buyer Down Payment Assistance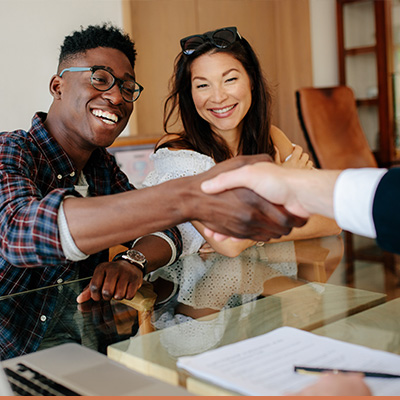 Saving a down payment is a huge burden for first-time home buyers. Conventional loans may require up to a 20% down payment (think $40,000 on a $200,000 home). If you're a Colorado first time home buyer, CHFA can help you overcome this hurdle by offering free and low-cost funds to assist with the down payment and closing costs.
There are two types of programs available. The first is a grant that gives you money to put toward the down payment of the home. You do not need to pay this money back. The second is a loan that provides upfront funds, but you do have to pay the money back at a later date. Let's take a look at each program.
Down Payment Assistance Grant
Provides down payment assistance of up to 3% of your first mortgage. For example, if you are financing $200,000, you may qualify for up to $6,000.
There is no repayment requirement.
Second Mortgage Loan
Provides funds of up to 4% of your first mortgage. For example, if you're financing $200,000, you may qualify for up to $8,000.
Additional funds are useful for covering the down payment and closing costs associated with the mortgage, which can range from 2% to 5% of the purchase price of the home.
The repayment of the loan balance is deferred until you pay off your first mortgage or sell or refinance the home.
Getting Started with a CHFA Program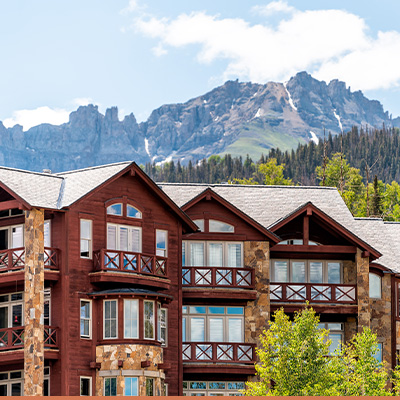 If you're a first time home buyer in Colorado and interested in the CHFA program, get in touch with a CHFA participating lender. The lender can determine eligibility criteria and which programs are the best fit for your circumstances. Additionally, lenders can help you determine how much house you can afford.
Most lenders use a debt-to-income ratio and do not like this ratio to exceed 43%, depending on the program. For example, let's say that you bring in a gross paycheck of $4,000 monthly (the amount before taxes or deductions are taken out). Your total amount of debt, including the mortgage, credit card payments, and car payments is $1,750. Divide the debt by the income and you get a DTI ratio of 43%. In this case, if your debt goes any higher, you'll probably have trouble qualifying for the CHFA program.
CHFA also requires that you take a home buyer education class. Classes are available online and in-person. CHFA recommends taking the class early during your home search so that you are prepared to locate a lender and real estate agent who are the best fit for you.
A Quick Note on Private Mortgage Insurance
As we've discussed, certain programs have low down payment requirements for first time home buyers. But many of these programs come with an additional monthly cost called private mortgage insurance (PMI). PMI is simply an insurance policy that you have to buy (at your own expense) that covers the lender in case you end up defaulting on your mortgage.
PMI is typically required by the bank if you put less than a 20% down payment on your home. The cost of PMI is usually between 0.5% and 1% of the total loan amount. This adds up to $1,000 per year per $100,000 borrowed. In other words, if you're taking out a $200,000 home loan, you'll owe an additional $166 monthly payment for PMI.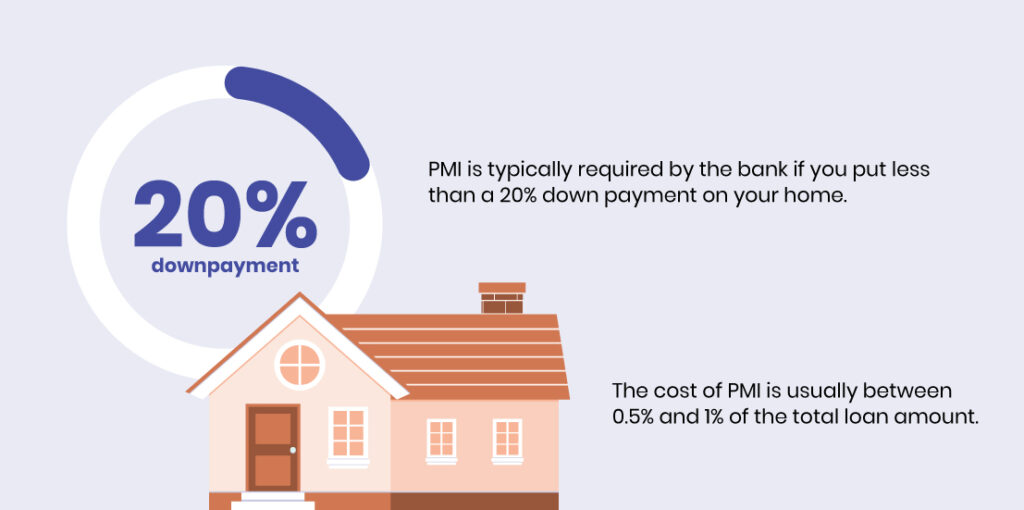 The Federal Homeowners Protection Act gives you the right to ask a lender to remove PMI once you have at least 20% home equity. This simply means you own 20% of your home – either because you've paid off that much, or because the market works in your favor and increases the total value of your house.
Federal Programs for First-Time Home Buyers
Federal mortgage programs provide another option for first time home buyers in Colorado. For example, if you're struggling to meet the credit requirements of your local state programs, a federal program might provide more flexibility. Here are a few options that are popular with first time home buyers because they accept low credit scores and offer down payment assistance.
FHA loan: An FHA loan is a good option if you have a low credit score. A credit score of 580 or higher may allow you to put down only 3% on a home purchase. A credit score below 580 requires a 10% down payment.
VA loans: VA loans are attractive because they don't require a down payment, and credit score requirements are flexible. You must be active in the military, a veteran, or a qualifying spouse to use this program. Additionally, no PMI is required for this program.
USDA loans: USDA loans are available to qualified borrowers purchasing in certain geographical areas. This typically includes rural areas with populations of less than 20,000. There is no down payment requirement, but the borrower needs a credit score of 640 or higher.
Creating a Stronger Financial Future
As a first time home buyer in Colorado, you have access to special programs that other buyers can't access. Deciding which loan program is right for your situation is a personal choice, but it starts with asking a few questions: How much money can you afford to put down on the home purchase? What is your credit score? How much can you afford to pay on a monthly basis?
We know the details can feel overwhelming, but the research you're doing right now is the perfect first step! The more you know about the available options – and the better you understand your own buying power and limitations – the better position you'll be in to lock down your dream home.