New Jersey First-Time Home Buyer Programs and Grants of 2021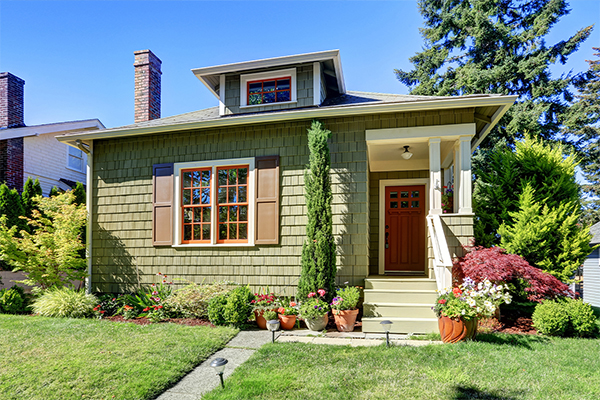 ---
Key Takeaways:
First-time home buyers in New Jersey can secure affordable 30-year fixed rate mortgages via both state and federal programs.
Down payment assistance up to $10,000 is also available through the New Jersey Housing and Mortgage Finance Agency (NJHMFA).
Cities and counties within New Jersey offer special assistance. Buyers can check for local programs and grants via in-depth benefit maps.
Buying your first home in New Jersey can be a bit of a roller coaster ride. There's the rush of excitement when you see a new house and imagine your life there. Then you look at the price tag and feel your stomach drop.
Fortunately, there's a wealth of 2021 home buyer programs in New Jersey to help ease that financial burden. These programs can help you secure a mortgage, make your down payment, cover your closing costs, and more. In this guide, we'll explore the best assistance programs and grants from the federal government, the state of New Jersey, and smaller municipalities.
MAF Widget
First Time Home Buying Assistance in New Jersey: State-Specific
In addition to the New Jersey-specific branches of these national home loan programs, the state also has an impressive selection of grants and programs for first time NJ homeowners. Here are the top choices to consider:
The First-Time Home Buyer Mortgage Program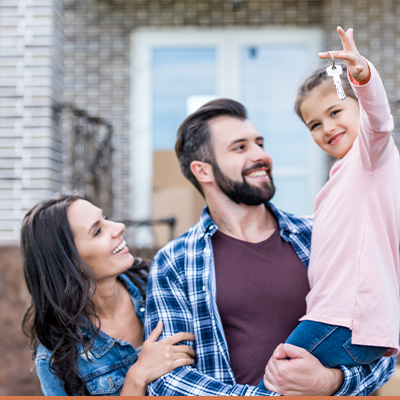 This program – offered by the New Jersey Housing and Mortgage Finance Agency (NJHMFA) – helps moderate and low-income buyers afford their first home. The program offers competitive, 30-year fixed interest rate mortgages, backed by the state of New Jersey, through participating lenders. It can also be combined with the state's down payment assistance program (more on that shortly).
Although you might imagine that this program is only for true "first time" buyers, the restrictions are actually flexible. As long as you haven't owned or shared ownership in a home within the last 3 years, you can qualify! You'll also need to fall under certain income limits and meet a credit score requirement which varies depending on the loan type.
The NJHMFA Down Payment Assistance Program
This program provides up to $10,000 towards your down payment on a New Jersey home. This payment is defined by the program as an "interest-free, five-year forgivable second loan with no monthly payment." In other words, while it's technically a loan, you don't have to pay it back as long as you meet certain requirements. Note that this down payment assistance must be combined with the NJHMFA First-Time Home Buyer Mortgage.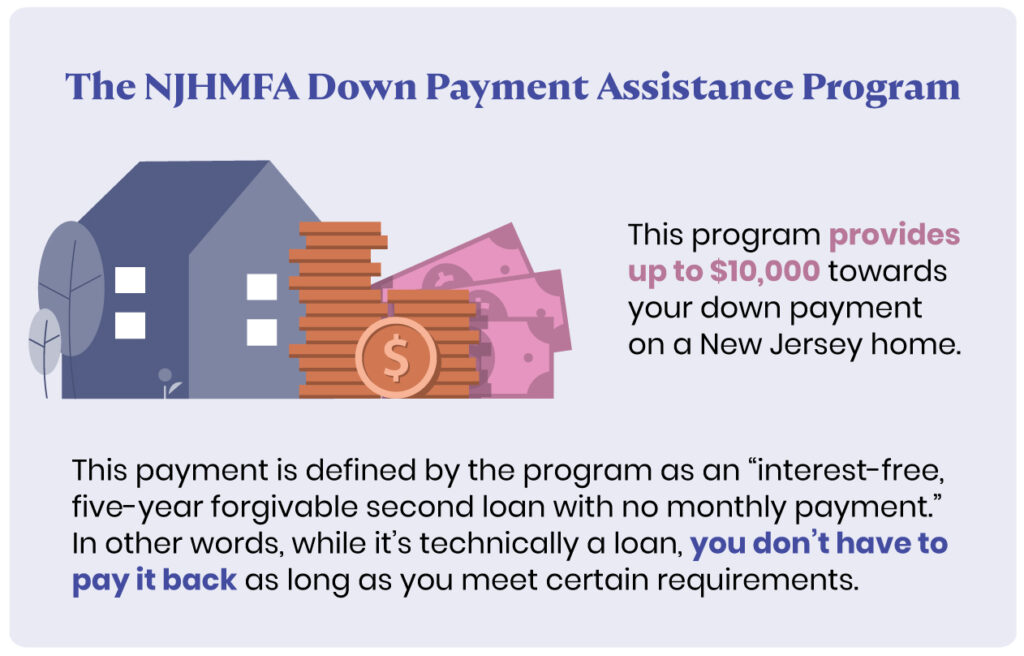 Depending on the circumstances of your New Jersey first-time home buyers loan, this financial boost could mean avoiding costly mortgage insurance, lowering your monthly mortgage, or even obtaining a better initial interest rate. Learn more.
The Police and Firemen's Retirement System Mortgage Program (PFRS)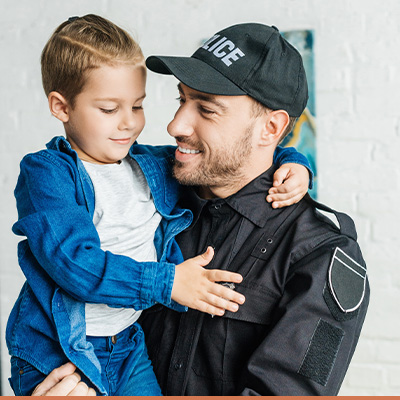 This state-based program offers a 30 year, fixed-rate mortgage to police, firefighters, and other first responders. In fact, anyone who's a member of New Jersey's PFRS is eligible, so long as they have one year of "creditable service." Mortgages obtained through this program are limited to a maximum amount of $510,400.
While the PFRS mortgage program doesn't offer closing cost or down payment assistance like other state-based programs, it does have more flexibility around your property value (i.e. a much higher ceiling). There is also a low monthly service fee for this program. Contact your local lender for more specific information.
MAF Widget
First Time Home Buying Assistance In New Jersey: Federal Help
Some of the best programs for first-time home buyers in New Jersey aren't actually limited to the Garden State. The federal government offers several nationwide programs that can streamline your path to homeownership with powerful financial incentives. Here are the top offerings you should know about:
Federal Housing Administration (FHA) home loans
The FHA home loan program is designed for lower-income borrowers in New Jersey. This is a federally-backed mortgage that requires as little as 3.5% down payment. It's also more flexible than a conventional loan, meaning your credit score can be as low as 580. Closing costs are generally less than for a conventional mortgage, as well.
To qualify, your household income will need to be under certain limits. These 2020 FHA NJ loan limits actually vary from county to county, as well as from home to home. Single-family homes have, understandably, a lower "ceiling" on available funds than duplexes or triplexes.
New Jersey real estate is in particularly high demand because of its relatively small size compared to its population. Add in the appeal of coastal property and it becomes clear why lending limits vary so widely, even short distances apart. Learn more on the HUD website.
United States Department of Agriculture (USDA) home loans
The USDA home loan program is designed to help home buyers in more rural areas. Like FHA loans, these mortgages are issued by local lenders (like your bank) but backed by the USDA. This allows you to get your home loan at a very affordable interest rate, and with low or no down payment required. (Note that you may have to pay for mortgage insurance if you make a low down payment.) The USDA does not set a credit limit, but most lenders will require you to have a minimum score of 640.
Again, USDA loans are targeted toward rural (and some suburban) areas. While some prospective home buyers might not consider New Jersey (famously portrayed as a cluster of busy city centers) "rural," it's called the Garden State for good reason! There are actually many farms and rural properties available for sale in New Jersey. Learn more on the USDA website.
Veteran's Administration (VA) loans
Like FHA and USDA loans, VA loans are issued by a lender and backed by the Veterans Administration. Naturally, these loans are built for those who have honorably served in the military; at least 3 months in active wartime, 6 months in peacetime, or 6 years in a reserve program, such as the National Guard. They're also available to the surviving spouse of a service member that has been killed in the line of duty or as the result of a service-related injury.
With a VA home loan, you can get a 30-year fixed rate mortgage at a competitive interest rate – and possibly zero down payment. This is an incredible benefit for those who would struggle to pull together the thousands (or tens of thousands) of dollars typically needed in cash upfront. You will, however, need to pay the VA's "funding fee" and various closing costs.
An excellent resource for eligible first time home buyers in New Jersey, VA loans are a popular benefit for those serving at Joint Base McGuire-Dix-Lakehurst in Burlington County and Naval Weapons Station Earle in Colts Neck. Learn more.
First Time Home Buying Assistance in New Jersey: Location-Specific
Your local county or city in New Jersey may offer special assistance to first-time home buyers that goes beyond what's available from the state or federal government. The New Jersey branch of Housing and Urban Development has a helpful list of links to each county's housing resources. Whether you prefer to stay digital and send emails with inquiries or would rather pick up the phone, you'll find all the contact and address information you'll need right here.
The state of New Jersey has also compiled an extremely informative "deep dive" NJ home buying guide on how to research, qualify for, and secure a loan as a first-time NJ home buyer. This guide provides a walkthrough for every stage of the process, from determining how much home you can afford to avoiding common pitfalls and mistakes made by first-time homeowners.
With a wide variety of programs and assistance for first-time homeowners in New Jersey, stunning coastlines and mountains, rich and diverse communities, and incredible economic growth, it's little wonder the Garden State has become such a destination for new buyers. If you're hoping to put down roots in New Jersey with your first home, you're in great company!