How long does it take to sell a house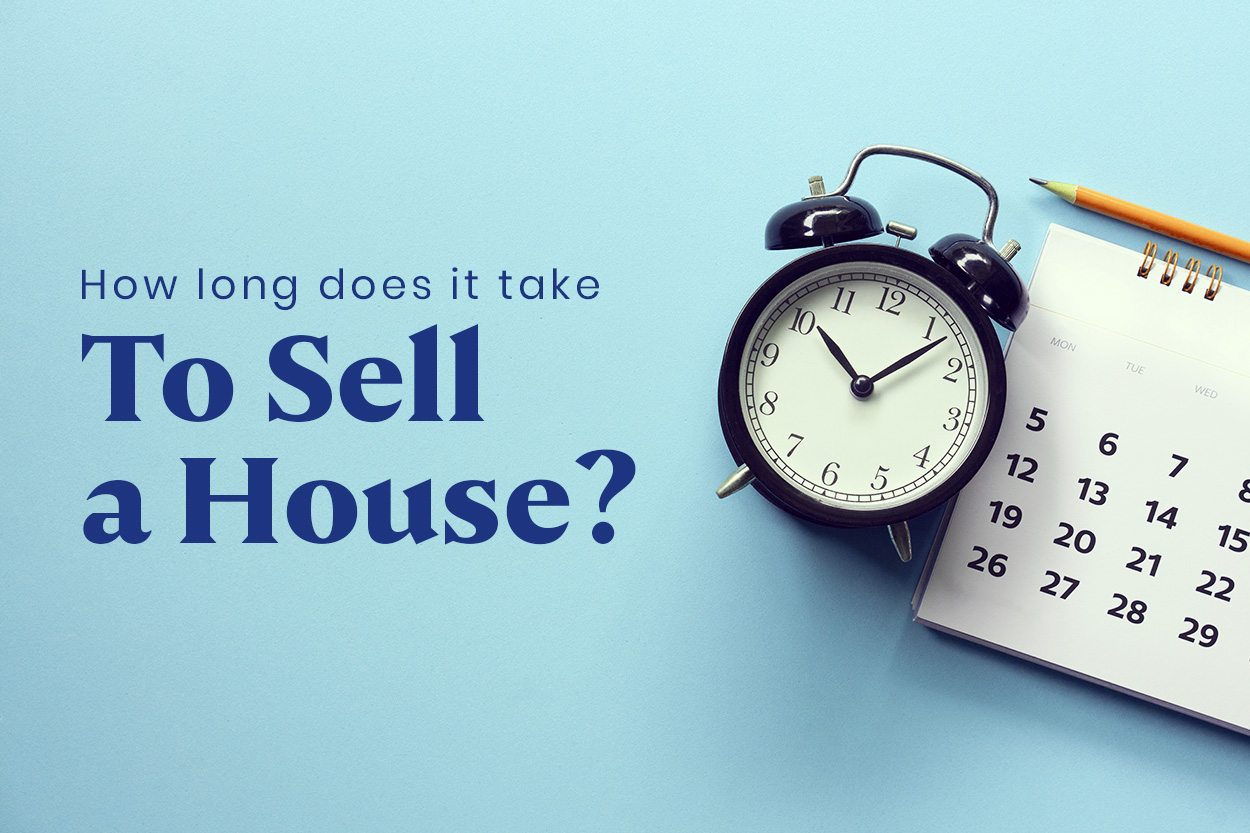 ---
Key Takeaways:
The average time to sell a house is 72 days, but that number can vary based on your geographic location and other factors.
A fair listing price, move-in-ready-interior, and clean title can all speed up the selling process.
Listen to your realtor and consider the strength of potential buyers' offers to make the best choice of purchaser.
How Long Does It Take To Sell A House?
When you're putting your house on the market, speed is often a concern. Your hope is to complete the transaction quickly, making a profit in time for your next vacation, splurge purchase, or new real estate investment.
According to Ellie Mae's data from 2020, the average seller waited 72 days after listing their home to close on the sale.
However, this general data doesn't necessarily provide all the answers. In this short guide, we'll go over the factors that affect the speed of home sales.
Location Plays a Role in Time-to-Sale
In the real estate market, there are two basic conditions.
In a buyer's market, there are more than enough homes on the market to meet demand. There may not be much competition for homes.
In a seller's market, there is not enough inventory to meet demand. Some homes receive multiple bids and go for well over the list price.
In a buyer's market, it can take longer to complete a home sale.
In general, 2020 saw a massive real estate boom, which means some sellers only had to wait a day or two before they got the offer they were looking for.
However, not all areas were affected equally.
In Rochester, homes began to sell within 29 days. But that may not be true in your neighborhood. As noted above, the national average time a house is on the market is closer to 72 days (which means it's still taking longer than that in quite a few markets).
To get a better sense of your area's average, look at the recent real estate transactions in your neighborhood and the housing market.
Some Times of Year Can Favor Faster Sales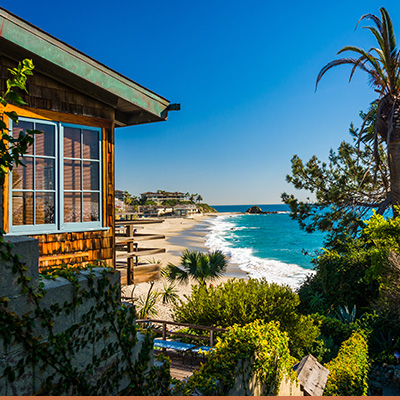 Common knowledge has it that the best time of year to sell a home is in the spring.
Attractive landscaping and blooming flowers make a better impression than piles of snow or parched, brown grass. Also, consider allowing open house events to showcase your home, these might prevent potential customers from looking elsewhere. Therefore, listing in the spring could lead to a faster sale.
However, this advice may not apply to your location.
In California and other areas that are temperate year-round, sale time may have less correlation with seasonality.
In the southwest, fall and winter are great times to sell homes. Likewise, the sales season in the southeast peaks earlier than in the cold northeast or midwest.
To optimize your sale time, consider listing during a temperate, pleasant time of year.
The Condition of Your Home Matters
Is your home move-in ready, or is it in need of major repairs?
Even in a seller's market, the condition of your home can affect its sale time.
First-time homebuyers and investors may have a preference for move-in-ready properties that require less work.
Attractive photographs can inspire more potential buyers to set up visits. Likewise, professional staging and small touches, like bouquets and the smell of fresh cookies, can help them imagine the house as their home.
Significant issues that come up during the home's inspection could potentially lead to protracted negotiations. In some cases, a buyer may even pull out.
Consider what minor repairs and upgrades you can afford before you put your home on the market.
Listen to Your Realtor's Advice When Setting a List Price
Some people prefer selling their homes themselves. While this can have its advantages, there's a chance you don't actually know what your home is worth. Maybe your love and affection for your home make you overlook that peeling paint or the unkempt lawn.
A realtor can help advise you on a fair market value.
If you need the cash from your sale in short order, consider listing it a little bit below fair market price. Everyone loves a bargain. Hopefully, you'll incite a bidding war and end up with a great offer (or two)!
Consider the Merits of Potential Buyers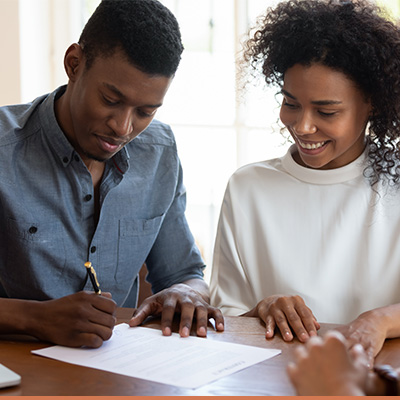 After you receive an offer, there are still numerous steps before closing.
These include:
Inspection
Negotiation
Contract stage
Bank approval for buyers who are receiving mortgage loan financing
Ordering and receiving a clean title for transfer to the buyer
Final walk-through
Closing
If you have multiple offers, some buyers will sweeten the deal in ways like the following.
Waiving the inspection – Some buyers may be willing to waive the inspection entirely or add an "inspection contingency," meaning they won't revise or negotiate after the inspection.
Paying in cash – If your buyer doesn't need approval from a banking institution, it can significantly speed up the sale. Likewise, the buyer won't need to order an appraisal, so you can skip that step.
If you want to move quickly, the best offer isn't always the highest offer. Sometimes, it's the offer with the most "buyer concessions" (points where the buyer agrees to waive a standard part of the process).
If Someone Else Has a Title Claim, It's an Issue
You'll need a clean title before you can proceed to close.
The title is the official document stating who owns the property. If someone else has a claim on your home's title—whether a sibling, an ex-spouse, or a bank with a lien on the property—it can significantly delay the process.
You'll need to resolve all issues before you can sell your home.
Take a Deep Breath, List, and Get Ready to Sell
After reading the above, you know what it takes to sell your home quickly. If you understand market trends, listen to your realtor, and resolve any cosmetic or title issues, you should be in good shape to sell your home within 2-3 months (depending, of course, on your area).
Now, all that's left to do is list the property, sit back, and wait for the offers to come in!
We wish you the best of luck on a quick sale and your next property purchase.
Sources:
Ellie Mae. June 2020 existing-home sales. https://static.elliemae.com/pdf/origination-insight-reports/EM_OIR_JUNE2020.pdf
The Balance. How long does it take to sell a house? https://www.thebalance.com/how-long-does-it-take-to-sell-a-house-1799050