Kentucky First-Time Home Buyer Programs and Grants of 2022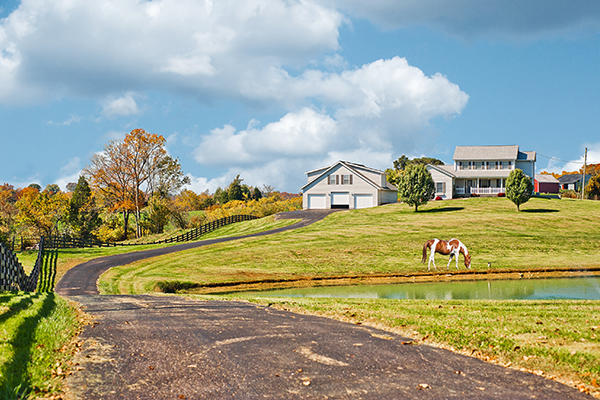 ---
Key takeaways:
First-time Kentucky home buyers can get competitive rates and low 3% down payments via special state and federal programs.
Down payment assistance helps buyers pay for up to $6,000 of the upfront costs of homebuying.
The Kentucky Housing Corporation connects buyers with trustworthy lenders, information, and other resources.
Are you looking to buy your first home in Kentucky? If so, we've got good news: The Bluegrass State has fantastic programs in place to make home buying easier and more affordable for first-time home buyers.
Whether you're just starting to browse local listings or you already have your sights set on your dream home, these resources can help you take the next big step.
Kentucky Homebuying 101: The basics
Before we jump into programs that can help you buy your first Kentucky home, let's brush up on some basic information.
First, when you look at a home, understand that you don't have to pay for it all upfront! Sure, if you have a few hundred thousand dollars to spare, you can just fork it over and buy your house outright. This is called "buying in cash," and only a relatively small percentage of buyers are able to do it.
Instead, most people get a home loan (aka a mortgage) from a bank or mortgage lender. This home loan pays for the entire value of the house, and then you pay back the bank in increments over several decades. So if your big dream has a big price tag attached, don't panic – it may be more affordable than you think.
Second, understand that the home's estimated value or listing price isn't necessarily what the final cost will be. A real estate agent can bargain on your behalf to bring this price down significantly. A house that's listed at $250K might end up selling for $200K. It all depends on the market and how well you're able to negotiate.
Buyer's Ed: A risk-free way to stretch your cash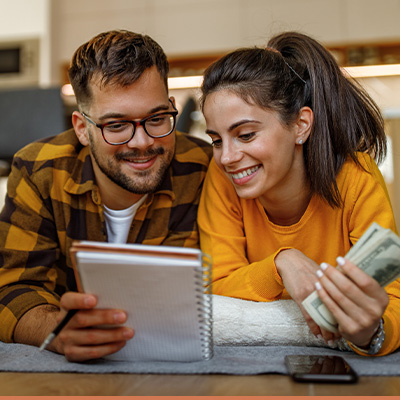 When it comes to homeownership, knowledge really is power. After all, the process of buying a home has a ton of moving parts – from finding the right house to making an offer to closing the sale. That's why the absolute best investment you can make as a first-time buyer is to educate yourself.
The Kentucky Housing Corporation (KHC) can help you understand the elements that go into applying for a mortgage and closing on a home. All it takes is some time and commitment as you learn the ropes. Connect with a counselor and review their home buying videos to understand:
Your budget: What monthly mortgage payment can you afford? This figure should include the cost of the principal, interest, mortgage insurance, and local taxes. We know that sounds complicated, but KHC will break it down so you know what you can actually afford.
Credit score: Your credit score will affect your mortgage rate – i.e. how much you'll end up paying overall for your new home. Understanding how your credit score is calculated and what you can do to improve it can better prepare you to take out a loan. A counselor can also help you determine how your investment today will impact your financial health in the future.
Down payment: Do you have enough cash to make a down payment? While some home buyers put down 20% of a house's total purchase price in cash, first-time home buyers may qualify to put down 10%, 3%, or even 0%. The amount you put down, in turn, affects your monthly payment.
Lending: To complete your purchase, you'll need to secure a mortgage with a fair lender. How can you make sure your bank is offering you a fair, non-discriminatory rate? Work with KHC's list of approved lenders, and take advantage of educational programs so that you know your rights when applying for a mortgage loan.
Other important details: Understanding the nitty-gritty will help make your home-buying process smooth and easy. That means deciding whether to use a buyer's agent (a real estate agent who represents your interests), getting the home inspected to make sure you really want to buy it (there may be hidden issues with the plumbing or framework), and so on.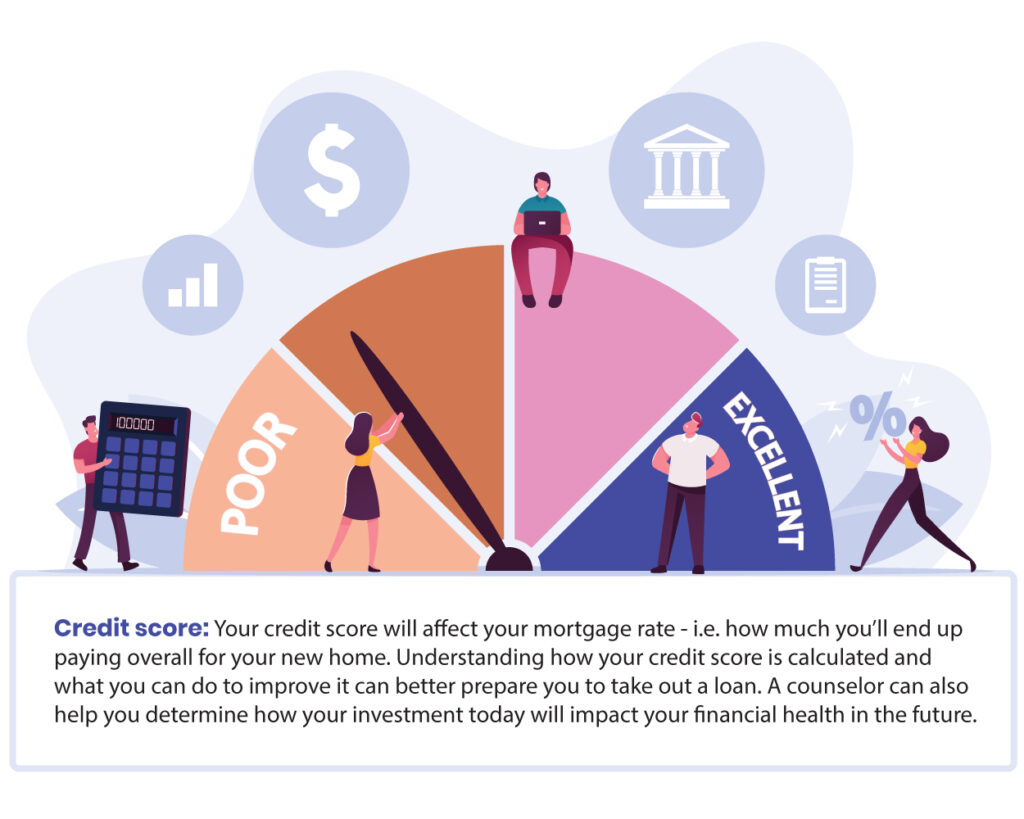 Home Loan Programs in Kentucky
Now that we've covered the basics, let's get to the exciting stuff. Which lenders can help you snag your first Kentucky home affordably?
The good news is that there are plenty of them. If you're a first-time home buyer, Kentucky wants you to succeed in your search and secure a mortgage. Generally speaking, to qualify for one of these special programs, you'll need to meet these criteria:
The home you'd like to purchase is under $327,334
You are buying a primary residence
You meet income requirements for your county
You are seeking a 30-year mortgage loan
You have a qualifying credit score
Do all of those describe your situation? Great. Here are five programs that you should consider:
1. Conventional Preferred Program
Thanks to this program for low-income Kentucky residents, you may be eligible for a mortgage with a 3% down payment. In other words, if the total price of your new home is $150K, you only need to pay $4500 upfront. That's a huge saving compared to the $15K or even $30K conventional home buyers might spend!
To qualify, you'll have to meet these criteria:
You make less than 80% of your county's area median income (AMI)
Your credit score is 660 or higher
You will also need to take out mortgage insurance. This is an extra fee that's rolled into your monthly mortgage payment. Your bank wants to be protected in case you lose your income or fail to make payments, so they require you to take out this insurance policy. In most cases, you can cancel the policy once you've paid off a significant chunk of the loan.
2. Conventional Preferred Plus 80
The "Plus 80" program is very similar to the Conventional Preferred program – but it's built for people who have a slightly higher income. That means you may be able to snag a mortgage with a low 3% down payment – even if your income is 85% or 90% of your county's AMI. (Read about your county limits here.)
3. RHS Loans
If you're buying a home in a designated rural area (as defined by Rural Housing Services, a USDA program), you may be eligible for a special loan with as little as zero percent down payment. These loans are designed to help rural areas thrive.
RHS loan terms are as follows:
0% down payment required for properties that appraise for their listed sales price
Mortgage insurance required
Minimum credit score of 620
Check with your real estate agent to see if your prospective home qualifies.
4. FHA Loans
The federal government has similar programs to Kentucky's. However, their terms can accommodate borrowers with lower credit scores and higher income limits.
The following loan terms apply:
Your credit score is 620 or higher
3.5% down payment
Mortgage insurance required
5. VA Loans
In Kentucky, as in all 50 states, veterans qualify for special housing loans with low down payments and very competitive rates. The following terms apply:
0% is required for properties that appraise for their listed sales price
No minimum credit score is officially required, but most lenders require a minimum score of 620
No mortgage insurance required
Down Payment Assistance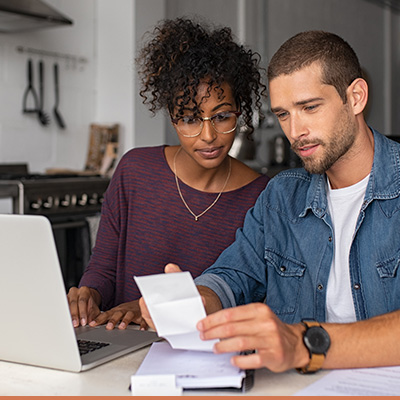 Securing a mortgage is a major piece of the homebuying puzzle. Another big piece is coming up with your down payment – the upfront cash you pay to buy the house.
As we mentioned above, conventional home buyers may put down a significant percentage of a home's total value – sometimes up to 20 percent. But if you qualify for one of the above programs, you might be able to pay far less upfront. In Kentucky, first-time home buyers can qualify to put just 3% down if the following apply:
No home purchased in the past three years
Credit score over 620
You are applying for a 30 year mortgage
Of course, putting in just 3% on a $200,000 home would still amount to $6,000. (Buying a house isn't cheap!) The good news is that the Kentucky Housing Corporation can help you cover that gap. As long as the home you are purchasing is under $327,334 and you're applying for a mortgage through a KHC-approved lender, you could potentially receive a loan for all or part of your down payment.
Buyers are eligible to receive a loan of up to $6,000 to help with their down payments and other closing costs (e.g., lawyer's fees). Your interest rate will depend on your income level and credit score.
Home Buyer Tax Credit
Another (often overlooked) financial benefit that first-time home buyers can get is through special tax perks. In Kentucky, the key program to consider is KHC's Home Buyer Tax Credit. Eligibility for this program depends on:
If you do qualify, how much of your home payment can you claim as a tax benefit? That all depends on your interest rate.
Say you've purchased a $100,000 home at a 4% interest rate. In this case, your interest may add up to around $182 a month (or $2194 a year). With the Home Buyer Tax Credit, 25% of the interest ($548) can be applied as a tax credit. The other 75% ($1646) can still be written off as a deduction
What's the difference between a tax credit and a tax deduction? Let's compare:
A tax credit directly reduces the amount of taxes you owe. In a situation like the above, where you pay $2194 in interest a year, you can deduct 25% ($548) from your total tax bill, dollar for dollar. In other words, if you previously owed $700 in taxes this year, you'll now owe just $152 because of the $548 credit. If you owed nothing in taxes, you'll get a tax rebate of $548.
Tax deductions lower how much of your income is eligible for taxation. This could potentially lower your overall tax rate. Remember, you still haven't written off that other $1646 in interest. It can be used as a deduction. If your income is $40,000, that deduction could reduce your taxable income to $38,355. It's a less direct benefit, but it can still be helpful.
If you're unsure how to successfully deduct your mortgage interest, be sure to talk to a professional accountant.
Other Resources
Beyond state resources, your specific Kentucky county and city may offer additional support for first-time home buyers. Check with your local affordable housing organization (or those in a neighboring city or county) to see what they can offer. You might be surprised at the resources available simply for asking! And as always, the more support you can draw on, the better results you'll see in your housing journey.