Maine First-Time Home Buyer Programs and Grants of 2022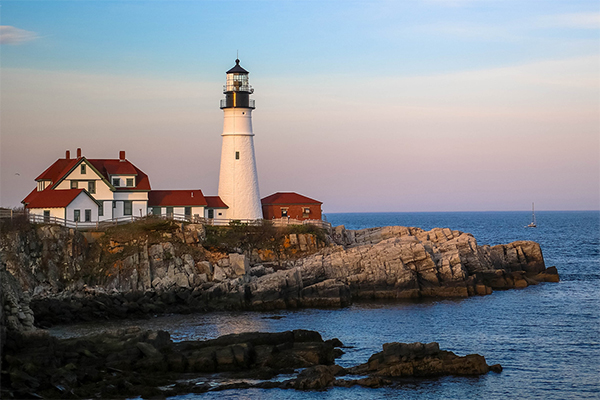 ---
Key takeaways:
If you're a first-time homebuyer in Maine, you can get low interest rates, as well as down payment and closing cost assistance through special state-sanctioned programs.
Up to $3,500 is available to put towards your down payment and closing costs through the Advantage program.
If you live in an older mobile home and want to replace it with a newer, more efficient mobile home, a special initiative can help you cover the costs.
Earnest money. Down payment. Closing costs. Mortgage. When you're buying a home, there are countless ways to talk about all the money you'll spend – which is no surprise, given how expensive homeownership can be.
But before you get scared off, let us reassure you: Buying your first home in Maine is more possible than you think, even with low income. In this piece, we'll break down the loans and grants available to Maine first time home buyers. 
MAF Widget
The Top 5 Maine Housing First-Time Home Buyer Programs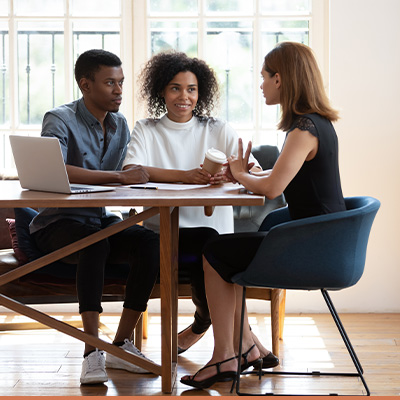 Now that we've reviewed the background and eligibility requirements, let's explore the programs themselves. If you're looking to buy your first house in Maine, here are 5 MaineHousing options you should consider:
1. First Home Loan Program
The First Home Loan program offers Maine first time home buyers:
Below-market, fixed interest rates
Low to no down payments
The potential to lower your interest rate with discount points
With a First Home Loan, you can also take advantage of the Purchase Plus Improvement (PPI) program. This program allows you to borrow $500 to $35,000 to use towards home improvements, as long as they don't exceed the program's cost limitations. This way, you can buy a "fixer-upper" and tailor it to your personal taste with ease.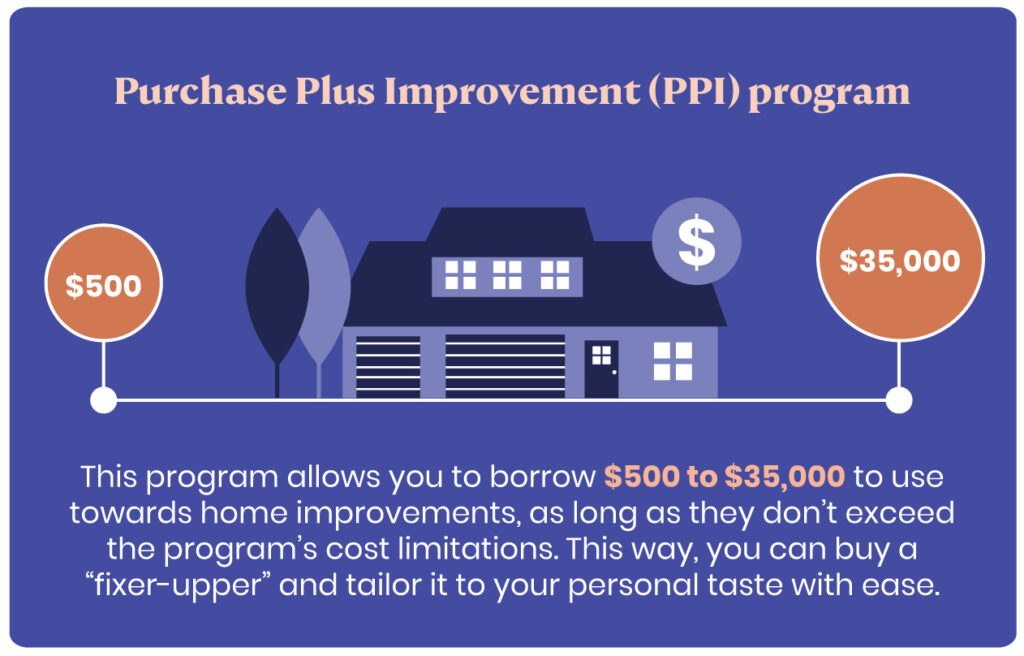 If you qualify for a First Time Loan, you can combine this program with the Advantage program (discussed in detail below). With this duo, you'll receive down payment and closing cost assistance as well.
2. Advantage Program
The Advantage program gives first-time buyers up to $3,500 to use towards their down payment and closing costs. To qualify for this program, you must:
Take a hoMEworks-approved homebuyer education class before closing escrow on your new home.
Provide at least 1% of the loan in a cash contribution (fortunately, the amount you spend on your homebuyer education class can count towards this 1%).
The Advantage program can be used in conjunction with the following loans (each discussed in further detail below), as long as you choose the zero-discount point option:
First Home
Salute ME
Mobile Home Self-Insured
3. Salute ME and Salute Home Again Programs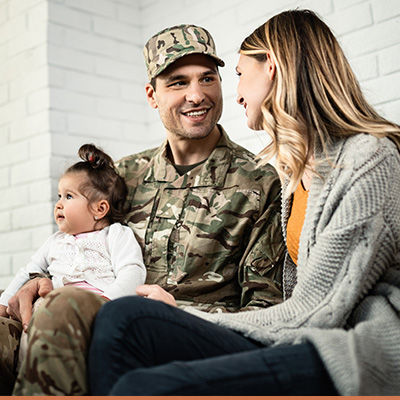 The Salute ME program and the Salute Home Again program are specifically created for first-time home buyers who are also veterans, honorably discharged military members, or active-duty military members.
These two programs offer these groups a 0.25% discount on their mortgage interest rate. While Salute ME is limited to first time home buyers, Salute Home Again is not.
These special programs can be used alongside the First Home Loan and other programs offering down payment and closing cost support, like Advantage.
4. Mobile Home Self-Insured Option Program
Typically, you must pay for mortgage insurance each month if you choose to put less than 20% down. This insurance assures your lender that they'll get paid each month, even if you lose your job temporarily.
However, if you choose to purchase a mobile home, you may be eligible for the Mobile Home Self-Insured Option program. This program gives you complimentary mortgage loan insurance for your new mobile home. Since mortgage insurance can cost between 0.5% and 1% of your total loan each year, this assistance can be a great help!
Furthermore, you can combine this program with Advantage to get even more financial assistance for your down payment and closing costs.
Mobile Home Self-Insured Option Eligibility Requirements
The eligibility requirements for the Mobile Home Self-Insured program are:
Your loan-to-home value ratio must be between 80% and 95%
You must put at least 5% down as a down payment, using at least 3% of your own savings (rather than another loan)
Your chosen mobile home must cost $175,000 or less
5. Pre-1976 Mobile Home Replacement Initiative Program
If you're inspired to live in a more energy-efficient way, you can apply for the Pre-1976 Mobile Home Replacement Initiative. This program gives Maine mobile home buyers a $30,000 grant to use towards:
Removing an old mobile home built before 1976
Replacing it with an Energy Star-certified mobile home
This grant is forgivable, which means you'll never need to pay it back. All that's required of you is that you commit to living in this new home for at least 10 years. You must also meet the program's income limits. These income limits are slightly more restrictive than the First Home Loan's limits. 
Who's eligible for help?
To qualify as a Maine first-time home buyer, you don't actually have to be buying your first home! Most of the programs available are organized by MaineHousing – an agency whose mission is to combat unaffordable housing obstacles, like high-interest rates and costly down payments. And MaineHousing defines a "first-time home buyer" as anyone who has not owned a home in the past three years.
Other eligible groups include:
Active-duty military members and veterans: If you're an honorably discharged veteran or an active-duty military member, you may also qualify for these programs. You may need to sell any of your current properties before the purchase of your new Maine residence.
Mobile home owners: You may also be eligible for MaineHousing programs if you currently own an unattached mobile home on leased land.
What Do MaineHousing Programs Offer First-Time Home Buyers?
If you fall into one the above categories, you can get support from a variety of MaineHousing programs. These programs offer first-time home buyers a range of benefits, including:
Affordable interest rates: MaineHousing mortgages come with competitive, fixed interest rates. These rates are typically lower than the going market rate. That means you'll end up paying much less in interest over time. If you're a veteran or military member, you may also qualify for additional interest rate discounts. Together, these benefits can save you many thousands of dollars over the duration of your loan!
Down payment assistance: Many MaineHousing programs also provide loans and grants to put towards your down payment. Since down payments can cost anywhere between 3% and 20% of your home's selling price, they're often the biggest obstacle standing in aspiring homeowners' way. Getting down payment assistance can truly be a game-changer.
Closing cost assistance: Closing costs are the fees you pay to finalize a mortgage, like attorney's fees, property taxes, and inspection fees. These costs total around 2% to 5% of your total mortgage amount. If you purchase a $250,000 home, you could end up paying $12,500 in closing costs alone! Fortunately, with MaineHousing programs, you can get financial assistance for these costs.
Mortgage payment protection: MaineHousing mortgages come with payment protection in case you become unemployed. This protection covers the cost of your mortgage payments, home insurance payments, and property taxes until you get back on your feet.
Energy-efficient upgrades: Lastly, if you currently own an older mobile home, MaineHousing offers a generous grant to help you replace it with one that's new and energy-efficient.
What Type of Homes Qualify for MaineHousing?
MaineHousing programs can be used to buy:
Single-family homes
Condominiums
Owner-occupied apartment buildings with two to four units
Permanently attached mobile homes built in the last 20 years
No matter what type of property you're in the market for, there's likely a program which can make it more affordable.
MaineHousing Eligibility Requirements
In addition to being a "first-time home buyer" (according to the MaineHousing definition), there are a few more requirements you must meet in order to qualify for MaineHousing programs. These eligibility criteria include:
Income limits: Only people with certain household incomes are eligible for MaineHousing programs. Income limits vary county to county and depend on the number of people in your household.
Housing limits: While most Maine homes qualify for these programs, there are a few exceptions. For instance, if your chosen property's land value is 30% or above the overall appraised value, you may have a harder time getting approved.
Credit score limits: Typically, you need a credit score of 640 or above to qualify.
Education requirements: If you want financial assistance for your down payment and closing costs, you must go through a home buyer education class first. This class will teach you the fundamentals of owning and maintaining a home.
A MaineHousing approved lender can explain the specific rules for each program and let you know which ones you qualify for.
Become a Maine First-Time Home Buyer
As you can see, there are many supportive programs available to aspiring Maine homeowners. They can help you lock in a low interest rate mortgage, save on down payment and closing costs, and snag other valuable perks.
Ready to get started? Reach out to a MaineHousing approved lender and find out which programs you qualify for.