Home Construction Loans: Everything You Need To Know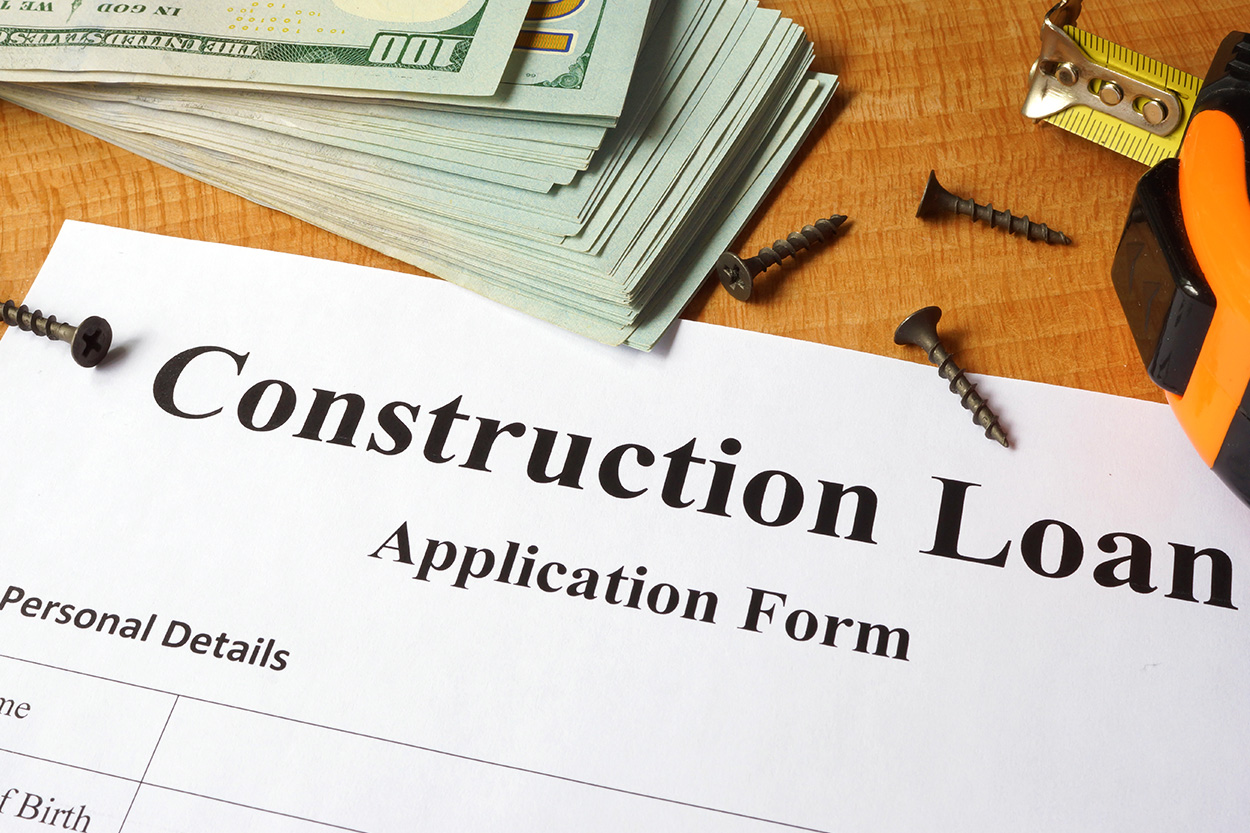 ---
Key Takeaways:
Home construction loans are riskier investments for the lender. As such, they often come with higher down payments and interest rates.
Lenders require substantial financial credentials and detailed building plans to approve any home construction loan.
Home construction loans range in coverage, from inclusive mortgage deals to renovation funding—choose the type that best fits your construction needs.
Home Construction Loans: Everything You Need to Know
Have you found the perfect neighborhood of your dreams only to discover that the homes are not built to your taste? What may seem like an initial disappointment is actually an opportunity—a chance to construct your dream home from the ground up.
But to finance both the land and the construction of the home, you'll likely need a loan. Unfortunately, traditional mortgages don't cover home construction projects.
For that, you'll need a home construction loan and know how construction loans work.
MAF Widget
What is a Home Construction Loan?
An empty plot of land is hard to finance with a standard mortgage due to the lack of collateral (being that there's no house to seize should the mortgage payments stop). To kickstart building your home, a home construction loan can help cover the cost.
Because there's no collateral, this type of loan is considered riskier from the lender's perspective. As such, most home construction loans are short-term, high-interest loans lasting about a year. The loan is then either fully paid off or converted into a standard home mortgage. However, loan terms differ with each construction project.
From coverage details to who handles the money, let's dive into the nitty gritty of how home construction loans work.
Coverage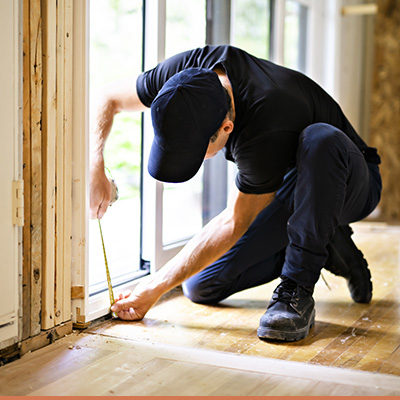 A home construction loan covers exactly what its name implies—home construction. Typically, most home construction loans will cover these costs:
Land
Construction or architectural planning
Building permits or fees
Laborers
Home infrastructure materials
Closing costs (taxes, government residential fees, etc)
Contingency reserves (to cover over-budget costs)
Certain construction loan types also finance long-term mortgage plans and renovations. However, a home construction loan is not an interior design fund. Unfortunately, that eclectic shag carpet you've been eyeing will have to come out of your pocket.
Down Payment & Interest
On average, a typical down payment for construction loans is 20%. However, public FHA loans can drop to 3.5%, while riskier loans hike it up to 30%.
The average interest rate for home construction loans is 4.5% (a full point higher than the average mortgage rate).
Note: The down payment and interest rate of a construction loan should fit easily within your budget. Otherwise, because the interest rate is high and the terms are strict, you could end up losing all the hard work you put into your brand new home should you be unable to make your payments.
Payment Model
Unlike most loans, the money from a home construction loan doesn't go into your pockets—it goes to third-party building contractors.
Usually, the lender gives money to your building team in stages according to construction needs. This way, if construction ends up under-budget, you're spared from paying off funds that were unnecessarily pre-given to your contractors.
Since contractors (not buyers) receive the loan funds, a construction lender requires a very detailed building plan to approve a home construction loan—more on that below.
Types of Home Construction Loans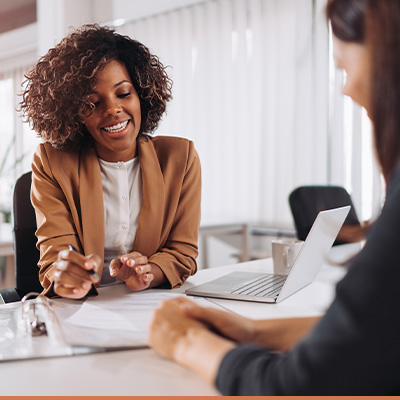 A loan is a loan is a loan. They all work the same, right?
Well, not exactly.
Different home construction needs call for different loan terms. From renovations to long-term options, let's review the main home construction loan types:
Construction-Only Loans – Short-term and exclusive, construction-only loans cover the construction costs and that's all—no mortgage option, no renovations. These loans are excellent for buyers who want to separately fund their home's construction and mortgage. Be wary of their higher risk, which makes it harder to receive lender approval. You'll also have to pay two closing costs if paired with a home mortgage.
Construction-to-Permanent Loan – A two-in-one deal, construction-to-permanent loans offers construction and home mortgage funding. During the building phase, buyers make interest-only payments. Once construction is complete, buyers pay the remaining loan (or "end loan") over a typical 15-30 year mortgage span. Although simpler and convenient for buyers, these loans often cost more in the long term.
Renovation Loan – If you love a home's exterior but hate the kitchen layout, say hello to a renovation loan. Also known as 203(k) loans, these deals cover both your home's purchase and renovation costs. Government agencies like the Federal Housing Administration, Fannie Mae, and Freddie Mac offer inclusive renovation loans. However, to fund renovations within a current home, you'll need a private lender.
Owner-Builder Loan – Lenders give construction funds directly to building contractors, not buyers. But for buyers with homebuilding experience or DIY personalities, you might take control as the general contractor. For this, you'll have to prove your expertise in home construction management to lenders.
How to Get a Home Construction Loan
All loans require some financial credit for approval. For home construction loans, the standards are a bit higher than most.
Without existing collateral, unbuilt homes are a risky investment. After all, so many things could go wrong—weather disturbances, unplanned labor costs, and construction accidents are just a few examples.
To keep risk low, home construction lenders require a detailed building plan and extensive financial credentials. Many lenders require down payments for a construction loan, and no lender will authorize a loan unless they are confident that the borrower can meet the monthly interest payments in construction.
Building Plans & Cost Analysis
With no collateral, lenders rely on your building plan to judge construction loan risk. So the more detailed your plan, the better. Typically, the lender checks on the progress of construction before giving out more money. To prove low risk to lenders, you should prepare:
Professional architectural blueprints
Negotiated builder contractor agreement
Labor source for construction
Cost analysis for all building expenses
Credit & Financials
A general rule of thumb—the higher the loan risk, the higher the credit score needed. As a risky investment, construction lenders will usually ask buyers to prove significant financial security. This can include:
Minimum credit rating of 620
Pay stubs or income proof
Recent tax returns
Bank statements
Retirement or investment account statements
Debt-to-income ratio
Source of down payment
Building Your Best Home Construction Loan
Loans are meant to help your finances, not hurt them. With smart budgeting and extensive planning, you can make even a higher-risk construction loan work for your finances. Shop around, negotiate contracts, and build a construction loan that fits you as much as your custom home.
Sources:
Buczynski, Beth, & Bundrick, Hal M. How Construction Loans Help Finance Your Dream House. https://www.nerdwallet.com/article/mortgages/construction-loans
Chesney, Carey. Construction Loans: Everything You Need To Know. https://www.rocketmortgage.com/learn/construction-loans
Marquit, Miranda. Home construction loans explained. https://www.bankrate.com/mortgages/construction-loans-explained/
Martin, Erik J. How home construction loans work. https://themortgagereports.com/65876/how-home-construction-loans-work
Rotter, Kimberly. How to Get a Home Construction Loan. https://loans.usnews.com/articles/how-to-get-a-home-construction-loan