North Dakota First-Time Home Buyer Programs and Grants of 2022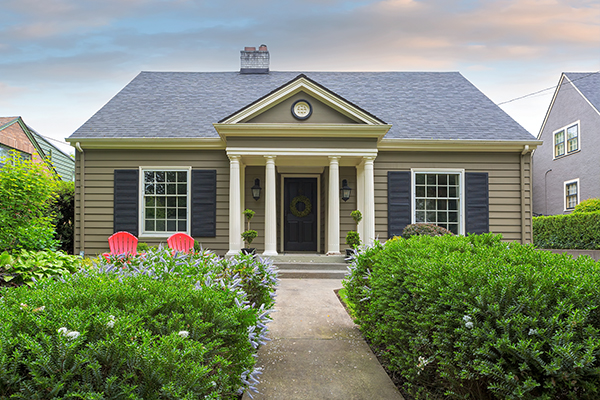 ---
Key takeaways:
The housing market in North Dakota is in good supply, and the average price of a home is well below the national median.
The North Dakota Housing Finance Agency provides low interest loans for soon-to-be homeowners.
There are also several payment assistance programs available to help with the down payment and closing costs.
A decade ago, the North Dakota oil boom created an economic surge that resulted in an influx of oil workers in shale regions and a housing shortage. But thanks to the state's response, the housing market in North Dakota bounced back and is now in great shape.
The median home price in the state is approximately $190,000, which is far beneath the national median. These low home prices, combined with the various first-time buyer programs available in the state, make North Dakota an attractive market.
But which first-time programs are best for your financial situation? Let's review.
6 First Time Home Buyer in ND Programs and Grants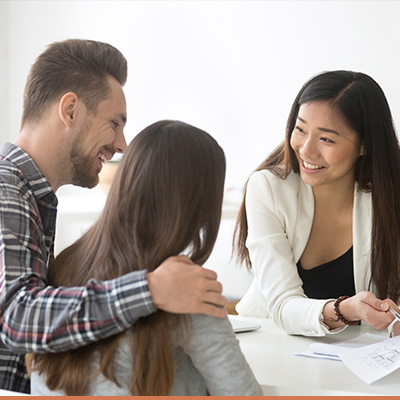 If you need assistance with closing costs, down payments, or just want to see what loans are available to you, check out these 6 programs:
The NDHFA FirstHome Program
North Dakota Roots Program
Targeted Area Loan Program
Federal Housing Administration Loans
Down Payment and Closing Cost Assistance Program
US Department of Agriculture Loan
#1 The NDHFA FirstHome Program
The first place residents should turn to for assistance is at the state level with the North Dakota Housing Finance Agency. The NDHFA's FirstHome program provides mortgage loans with minimal down payments to low- and moderate-income buyers who are:
First time buyers (who haven't owned a home over the last three years)
Single parents
Veterans
Families with disabled or elderly household members
The program has successfully helped individuals and families secure the financing they need to become first-time homeowners. According to the NDHFA, "In 2019, the average FirstHome loan purchased by the NDFHA was just over $168,000, and the average borrower's household income was $60,600."
The FirstHome loans can be applied to single-family homes, manufactured homes (on a permanent foundation), approved condos, and 2-4 unit multifamily complexes.
To qualify for a FirstHome loan, you must meet the following criteria:
The property will be your principal residence
You must have a minimum of $500 in cash on hand
A minimum credit score of 620
You must earn below the location-based income limits ($86,900 to $119,945)
Stay under the location-based acquisition cost limits ($294,600 for a single-family home)
MAF Widget
#2 North Dakota Roots Program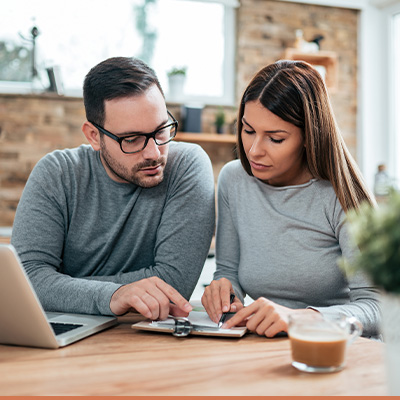 North Dakota Roots is another NDHFA program that provides affordable mortgage loans. However, this program was created to help moderate-income buyers, whether they are first-time buyers or previous homeowners.
The program provides low mortgage rates and minimal down payments to a qualified borrower. Per ND Housing: "The North Dakota Roots program allows any North Dakota household earning up to 140 percent of the area median income…to qualify for purchase assistance from NDHFA."
The other qualifications for North Dakota Roots include:
Earn below the various counties income limits
Be able to make a $500 minimum upfront cash payment
Purchase the property at a price that is on par with Fannie Mae/Freddie Mac loan amounts
Use the property as your primary residence
#3 Targeted Area Loan Program
The NDHFA provides tax-exempt revenue bonds. As a result, it's legally required to withhold some of those proceeds in order to fund the Targeted Area Loan program. This program helps to provide lower interest rate mortgage loans to specific areas within the state.
Currently, there are four areas that qualify for this program:
Benson
Rolette
Sioux
McKenzie
If you are interested in a property within this area, confirm that it's eligible for the loan program with NDHFA. After, you can apply via one of their participating lenders.
#4 Federal Housing Administration Loans
Many of these North Dakota loan programs have minimum credit limits. So, what do you do if you don't meet them?
This is what an FHA loan was created for. FHA loans are ideal for would-be homeowners with a "fair" credit score rating between 580 and 620. Lending limits vary according to the type of home and the local housing costs. For instance, in Adams County, lending limits are as follows:
Single – $331,760
Duplex – $424,800
Tri-plex – $513,450
Four-plex – $631,100
#5 Down Payment and Closing Cost Assistance Program
The Down Payment and Closing Cost Assistance program, or DCA Program, helps with down payment, lowered mortgage rates, and closing cost assistance for low-income first-time borrowers that have received a mortgage with the NDHFA. It's important to note, however, this assistance can't be used in conjunction with any other down payment assistance program.
To qualify, you must:
Earn below the income limits according to county and family size
The home can't be within a 100-year floodplain
Purchase a one-unit or two-unit property
Homeowners must complete the homebuyer education course and receive a certificate of completion prior to the loan's close
#6 US Department of Agriculture Loan
The US Department of Agriculture provides low interest loans to low-income homebuyers in rural areas with purchasing assistance. The rural development home loans provide a temporary reduction in mortgage payments through a subsidy as well as a government-guaranteed loan.
Further Resources For First-Time Home Buyers
When it comes to finding out more information, the North Dakota Housing Finance Agency will be your primary resource. This hub can help you learn about buying, renting, financing, and more. It can also assist with finding a participating lender, and provide further context about the first-time homebuyer programs discussed above.
Additionally, Housing and Urban Development has a homeownership assistance page that includes details on both statewide programs as well as region-specific programs. For instance, county programs are available in:
Fargo
Grand Forks
Jamestown
Bismarck
Dickinson
Minot
Williston
You'll also find details and contact information for the various tribal agencies including:
Fort Berthold Housing Authority
Spirit Lake Housing Authority
Standing Rock Housing Authority
Turtle Mountain Housing Authority
Are You Ready to Be a First Time Home Buyer ND?
Purchasing your first home is a huge milestone. If it feels out of reach now, don't worry. The programs above can help you get a loan at an affordable rate and the payment assistance you need. It's time to start the next stage of your life's journey. Are you ready to be a first-time homeowner?
Sources:
Aries Residence Suites. https://www.ariesresidencesuites.com/north-dakotas-oil-industry-growth-has-fueled-a-housing-shortage/
HUD. Housing Market Profile North Dakota. https://www.huduser.gov/portal/periodicals/USHMC/reg/USHMC
NDHFA. Housing. https://www.ndhfa.org/index.php/homeownership-programs/
NDHFA. FirstHome Purchase Assistance Program Limits Increased. https://www.ndhfa.org/index.php/2020/05/01/firsthome-purchase-assistance-program-limits-increased/
NDHFA News. From the Director, November 2018. https://ndhousing.wordpress.com/tag/roots/
NDHFA. Targeted Area Loan Income. https://www.ndhfa.org/index.php/homeownership-programs/targetedarealoanlimits/
NDHFA. Find a Lender. https://www.ndhfa.org/index.php/homeownership-programs/find-a-lender/
FHA. FHA Limits for 2020 North Dakota. https://www.fha.com/lending_limits_state?state=NORTH%20DAKOTA
HUD. Homeowners Assistance: North Dakota. https://www.hud.gov/states/north_dakota/homeownership/buyingprgms