Best Home Renovation Ideas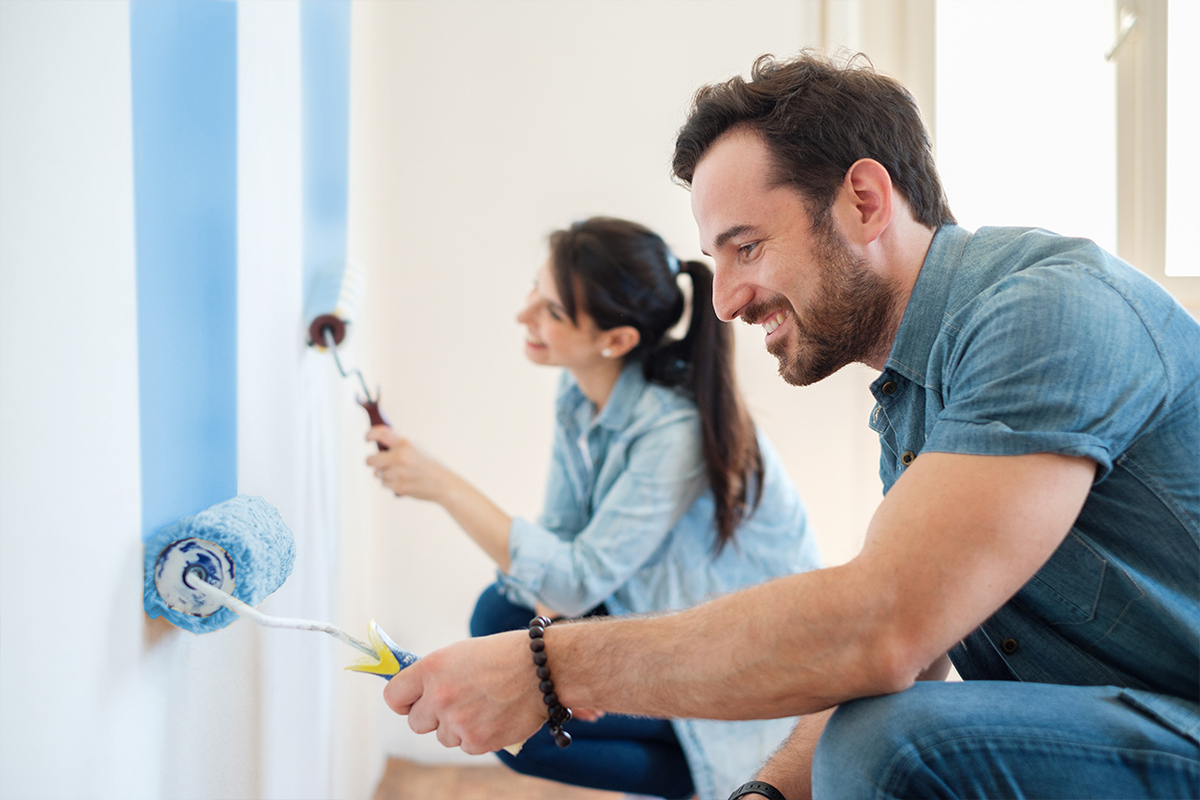 ---
Key takeaways:
Home renovations can add significant value to your home. However, always consider the return on investment (ROI) such renovations usually provide.
In addition to your ROI, consider the impact the renovation will have on your family's day-to-day life. Prioritize renovations that your family will actually enjoy.
Changes to your kitchen, living room, bathroom, and outdoor space can all have a positive impact on your day-to-day and on your home's value.
Best Home Renovation Ideas
After purchasing a home, you're likely excited to customize your living space to your taste—and of course to add value in the process.
A home renovation project can improve your daily routine by giving you more space for storage, entertainment, or the pursuit of your favorite hobbies. When done with care, a renovation can also add features that will attract and entice future potential buyers.
Where should you start your renovations on home design? (After all, you only want one room under construction at a time.)
In this short guide, we'll go over our six favorite ideas for home renovation to add enjoyment and value. Pick your favorite and then start Googling "home renovation companies near me" to upgrade your living space.
#1 Upgrade Your Kitchen
Have you ever dreamed of the following kitchen features?
Custom cabinetry
A unique tile backsplash
New flooring
A high-end, gas range oven
A new sink
Marble countertops
A dishwasher
A pizza oven or another unique appliance
Depending on how extensive the upgrade is, choosing some of the above projects and remodeling your kitchen could increase your home's total value by up to $72,000!
Of course, remodeling your kitchen is also a significant investment. That makes it a great home improvement project when you plan to spend several years enjoying your home before putting it on the market to sell. Plus, the years spent cooking and cleaning in a bright, open kitchen will make the investment well worth it.
#2 Add Outdoor Features
Potential homebuyers are just as interested in a home's outdoor space as its interior. If you don't want to disrupt your daily life but do want additional space for relaxing, cooking, and entertaining guests, consider adding new features to your home's exterior.
The following kinds of living spaces can increase your home's value:
Outdoor kitchen
Deck
Built-in firepit
Roof overhang
You'll notice that pools are not on this list. While in some cases a pool can add to a home's value, pools are always expensive to install.
When making an outdoor upgrade, consider the following:
Your own family's interests – If you wouldn't get immediate use out of a fire pit, don't bother installing one. Homeowners can expect to see an 80-100% return on their investment (ROI) in an outdoor space, which is enough to recoup your costs, but you may not necessarily see an immediate profit.
Your geographic area – An outdoor kitchen is more desirable in areas where it can be used year-round than in the snowy northeast. Consider what buyers in your area are looking for.
Home improvement tip: In general, repairing an existing structure can provide more ROI than building a new one.
#3 Embrace Open-Concept Living
How is the "flow" between your home's entryway, living room, and kitchen?
More and more buyers are on the lookout for modern, open-concept interiors that provide the feeling of additional space.
If you're already considering knocking down the wall between your dining room and living room—go for it! (That is, as long as the wall isn't weight-bearing and won't require significant changes to your home's structure.)
#4 Turn Your Bathroom into a Spa
Because bathrooms are such small spaces, it can be comparatively affordable to remodel them. Such renovations can also be high-impact if a small, depressing bathroom is detracting from your home's overall impression.
Consider the following renovations:
Expanding your bathroom by combining it with a nearby closet
Adding waterfall showers or a jacuzzi tub
Updating the floor with custom tiling
Creating built-in shelving for all your organizational needs
Upgrading the countertop
These upgrades can make your bathroom more inviting, both when brushing your teeth in the morning and when indulging in luxurious bath time.
#5 Finish Your Basement or Attic
Another way to increase the value of your home? Add to its square footage by finishing your basement or attic. Even if your zoning code doesn't allow you to build on space, you can add to your living space by renovating your basement or attic.
Homeowners may see a 75% return on their investment after such renovations. However, this number can be even higher for a space that is already partially finished.
The ROI also depends on the specific upgrades that you make. Consider the following:
Add an additional bedroom that can function as a guest room (or even an Airbnb rental).
For added points, pair the new bedroom with an additional bathroom. Consider adding custom features like a jacuzzi, high-end shower, etc.
If your family plans to enjoy the space for years to come, create a playroom for children or a home office where you can find some peace and quiet.
#6 Increase Curbside Appeal
Because most renovations require a significant investment, they're best undertaken when they also add to your quality of life.
However, if you want to sell your home soon, consider making quick upgrades to the exterior of the house. These can create a different first impression upon prospective buyers' arrival. Better still, they're often incredibly affordable.
Some suggestions include:
Adding a new walkway leading up to your home
Getting a new, bright, and attractive front door for your home
Improving the landscaping with new plantings
Repainting your home's exterior
These small changes can have a big impact on your home's overall appearance, helping visitors fall in love at first sight.
Home Renovations For Now, and For Later
The key with home renovations is making thoughtful, purposeful changes that add to a home's comfort and practicality. When renovations add additional space, make a room more pleasant, or create a feeling of calm and ease, they're a great investment—for your family now, and for future buyers.
To get started, search for "home renovation contractors near me" and start vetting potential companies. Be sure to ask for before and after photos of other clients' homes. It's also a good idea to search for home renovation loans if financing is needed.
With a little research, we have every confidence that you'll make meaningful, attractive renovations that will last for years to come.