Wisconsin First-Time Home Buyer Programs and grants of 2022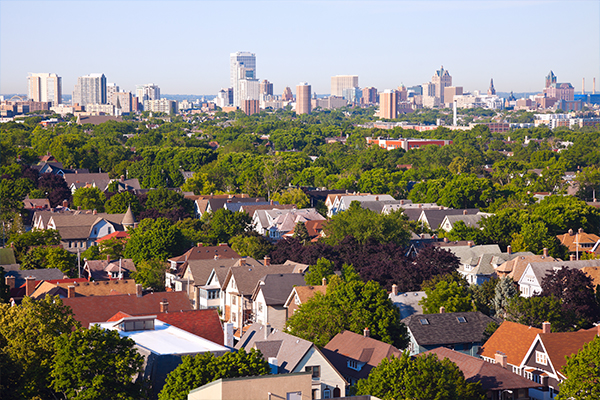 ---
All across the Badger State, the housing market is hot. As reported in the Milwaukee Journal Sentinel, the greater metro area in and outside of Milwaukee has seen a 28.2% increase in home sales since September 2019.
Buying a home can be challenging, but if you're a Wisconsin first time home buyer, there are plenty of resources to make it easier. This state has multiple home loan and down payment assistance programs to help Wisconsin residents pay for their first homes. This guide will simplify the details of each resource for buying your first home in Wisconsin.
Key Takeaways:
First time home buyers in Wisconsin can qualify for down payment loans with as little as 0% interest.
Wisconsin residents can fully finance their homes with a combination of down payment loans and mortgages, with low credit score requirements.
Residents of Wisconsin's rural areas can qualify for long-term federal development loans to either purchase, build, or renovate their homes.
MAF Widget
First-Time Home Buyer Programs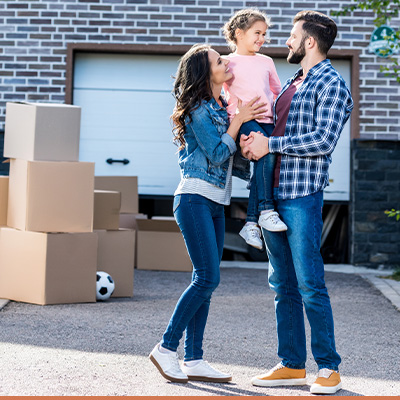 Resources for first-time home buyers often come in the form of loans. For the most part, these loans can be split into two categories: down payment loans and mortgages.
A down payment refers to the amount of money you need to provide upfront when purchasing a home—it's not common to pay 100% of the home's cost in one lump sum. Typically, home buyers pay a smaller percentage of the overall cost upfront, then pay the remaining amount by securing a mortgage from a bank or other mortgage lender.
Here's how that might break down: a home costing $100,000 may require a 20% down payment of $20,000. If you do not have $20,000 saved up, a down payment loan can help you pay that upfront cost. A mortgage, then, is a loan that helps you pay for the remaining $80,000 that you pay off monthly (with interest). Ultimately, both down payment loans and mortgages are resources that provide you money in the short-term, which you then pay back in the long-term.
Down Payment Loan Options for First Time Home Buyers in Wisconsin
Whether you're purchasing a home in Madison or out in Tomahawk, there are many programs you can rely on for financial assistance as you purchase your first home.
WHEDA Down Payment Assistance Programs
The Wisconsin Housing and Economic Development Authority (WHEDA) is an organization that has helped hundreds of thousands of Wisconsin residents pay for their homes by providing several different loan options through dozens of affiliated lenders across the state.
WHEDA offers two Down Payment Assistance (DPA) programs: the WHEDA Easy Close DPA and the WHEDA Capital Access DPA.
The WHEDA Easy Close DPA has a minimum loan amount of $1,000 and a 10-year repayment period with the same interest rate as whatever mortgage you use. The WHEDA Capital Access DPA has a minimum loan amount of $3,050 or 3% of the home's total cost, and a 30-year repayment period with 0% interest. You can find a table comparing and contrasting each DPA program on the WHEDA website.
Mortgage Options for Wisconsin First Time Home Buyers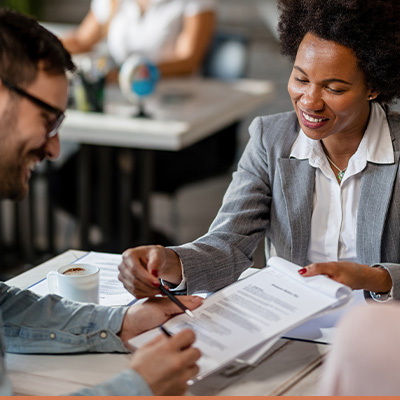 If you're looking for mortgage programs that offer assistance to first time buyers, Wisconsin has plenty of resources for your purchase.
WHEDA First Mortgage Programs
In addition to down payment loans, WHEDA also offers first mortgage programs to first time home buyers in Wisconsin. Through the combination of WHEDA's down payment and mortgage programs, your home can be 100% financed.
WHEDA provides Advantage Conventional and Advantage FHA mortgages. In order to take advantage of either of these mortgages, both require that must meet the following criteria:
The property you want to buy must be located in Wisconsin.
You must occupy the property for the lifetime of the loan.
The mortgage repayment is set at a 30-year fixed rate.
You must complete a Home Buyer Education course (HBE) before you purchase your home or a Landlord Education course if you're purchasing a two unit space. .
The key difference between these two mortgage types are the types of homes you can purchase. A WHEDA Advantage Conventional Mortgage allows you to purchase:
Single family residence
Condominiums
2-4 unit spaces
Manufactured homes (including double-wides)
Additional requirements that set the WHEDA Advantage Conventional Mortgage apart are:
Credit Score Requirements – This mortgage type requires borrows to have a minimum credit score of 620.
Borrower Investment – The WHEDA Advantage COnvetional Mortgage doesn't require a minimum borrower investment—the funds you put into your home purchase—unless you're buying a 2-4 unit property. In that case, this loan requires borrower funds of 3% the home's purchase price plus 6 months of payment reserves.
A WHEDA Advantage FHA Mortgage, however, can only be applied to:
Single family residences
2 unit spaces
And HUD approved condominiums.
The WHEDA Advantage FHA Mortgage has its own unique qualifying criteria:
Credit Score Requirements – This mortgage requires a credit score of 640 or higher.
Borrower Investment – 3.5% borrower investment—that is, 3.5% of your own money needs to be invested in the home—is required on all property types. However, if you use WHEDA Down Payment assistance this criteria will be satisfied.
To make sure you're choosing the right mortgage for you, be sure to thoroughly examine the two WHEDA First Mortgage Programs to see which best suits your needs.
USDA Rural Development
The United States Department of Agriculture (USDA) operates a Rural Development program that helps low-income individuals find housing in rural areas. This program provides mortgages as well as assistance that reduces mortgage payments. The amount of assistance provided is based on your income, and there are different income limits for eligibility. These limits are categorized by family size and county.
To qualify for a Rural Development loan, you must:
Currently be without safe and decent housing
Be unable to obtain a loan from another lender
Use the property as your primary residence, not a place of business
Meet the requirements for participation in federal programs
Finance a home less than 2,000 square feet
Only homes in rural areas with a population less than 35,000 are eligible. The interest rates and payback periods on these loans vary, but for the lowest income individuals, the interest rate can be as low as 1% and the payback period can be as long as 38 years. In addition to purchasing a home, the funds from these loans can be used to build, repair, renovate, relocate, or construct water and sewage facilities.
VA Loans
The United States Department of Veterans Affairs (VA) provides mortgage loans for military members, veterans, and surviving spouses in all 50 states. The benefits of a VA loan include:
No minimum credit score requirement
As little as 0% down payment necessary
No mortgage insurance payments
See if you meet the minimum active-duty service requirements to be eligible for a VA loan, and apply for a Certificate of Eligibility (COE) on the VA website.
MAF Widget
Other Resources for Wisconsin Home Buyers
The WHEDA website has an in-depth Frequently Asked Questions page that answers common questions about the home buying process. You can learn about credit scores, loan qualification and approval, mortgage insurance, closing costs, and more.
Housing Resources Incorporated (HRI) is a nonprofit organization that counsels people throughout the home buying process. Their website has a listing of Wisconsin-based grants and other mortgage assistance.
The Key to Your New Home
Wisconsin has many different resources available to people buying their first home, particularly for those who earn a low income and may struggle to qualify for loans. There are also several federal programs that operate nationwide. With a little research, these resources can save you time and money while leading you into your first home.