Selling Your House Checklist: 5 Things to Do Now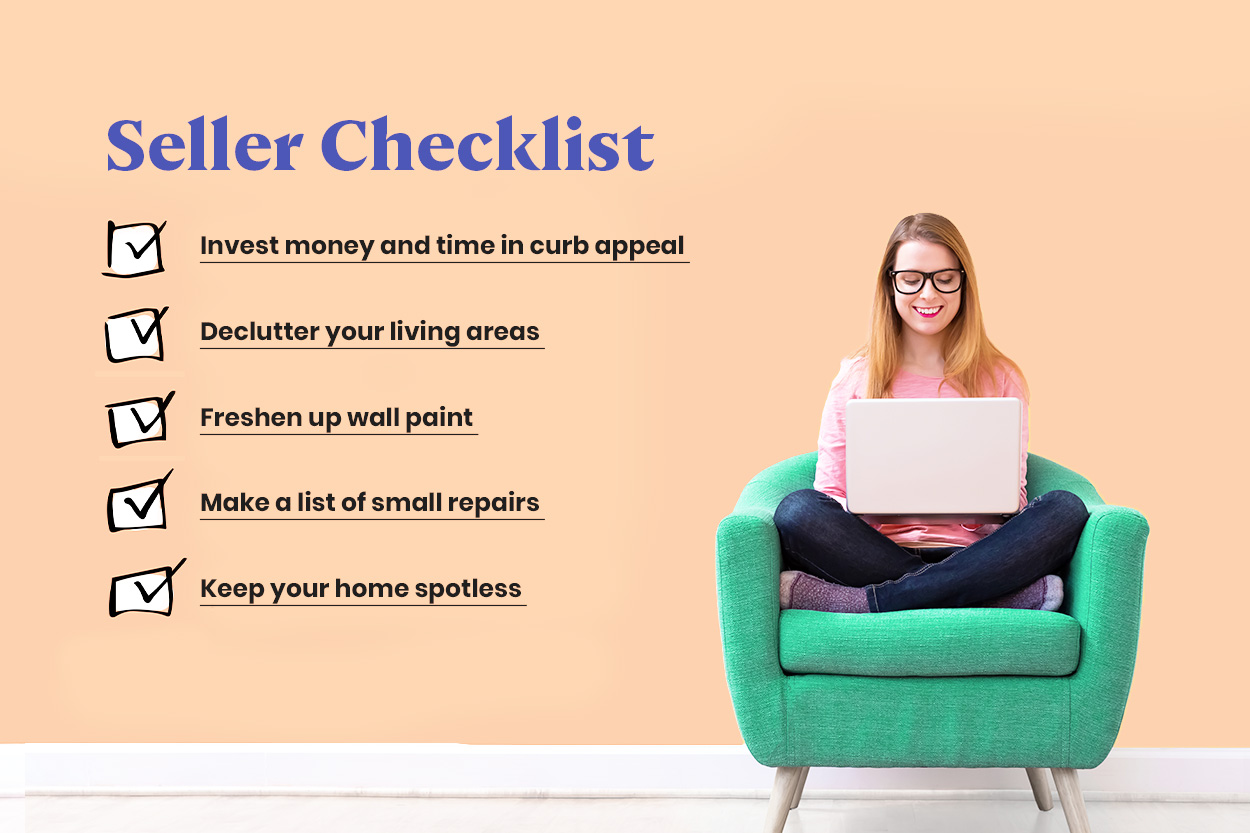 ---
Key takeaways:
Investing in curb appeal can capture up to a 12.7% higher sales price.
A study found that 62% of Realtors said that decluttering your space may help decrease the amount of time on the market.
Fixing small items tells prospective buyers that the home is well maintained.
Selling your home is a huge decision, and once you finalize that decision, it's tempting to put your house on the market immediately. However, taking a step back and investing in a few steps to get your home in top condition may get your home sold faster and for a higher purchase price.
A Realtor will conduct a home estimate and give you a ballpark listing amount as well as provide a few suggestions to get your house market ready. In addition to those suggestions, consider these five steps to give your home a competitive edge.
Invest money and time in curb appeal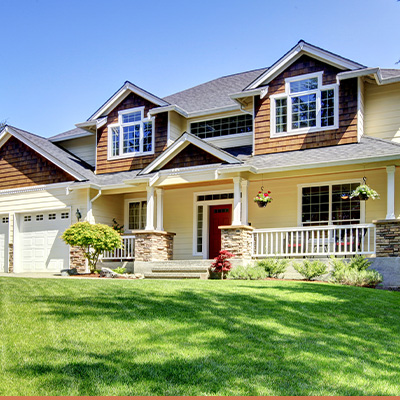 People frequently talk about curb appeal, and there is research showing that when you invest money in this area, it pays off. A well-landscaped home with good curb appeal captures a 5.5% to 12.7% higher sales price than does a home with no landscaping or curb appeal. What's more is that 94% of Realtors suggest that sellers improve curb appeal prior to listing a home for sale. So what can you do to up your appeal?
Start with landscaping, including placing fresh mulch in the front yard and garden areas and adding easy-to-care-for plants, such as a bushy lavender or ornamental grass. Consider planting new shrubs, such as honeysuckle, around walkway areas. Adding potted plants to the entryway, one on each side of the door, creates a more inviting entry area. A fresh coat of paint on the door, using colors such as black, gray or red, creates a positive first impression. Also consider purchasing a bouquet of flowers to place inside your home's entryway to carry that curb appeal throughout the home's interior space.
MAF Widget
Declutter your living areas
The goal of staging your home is to allow more prospective buyers to see themselves in the space. To accomplish this, you need to get rid of things that feel too personal and free up more space in your home. In fact, a study found that 62% of Realtors said that decluttering your space may help decrease the amount of time on the market.
Look at your tables, counter spaces and other surfaces and completely clear out the clutter and personal items. Also target closets, drawers and even cupboards since potential buyers may open these. People are interested in storage space, and they'll be checking out your house to see how much you have. That's why you also need to focus on the garage, utility rooms and shed spaces. Clear out these areas to help them look more spacious and well organized.
Spend time on your entryway as well since this is a critical area to making a positive first impression. Place a coat rack or small table with a candle or flowers by the door to make the space more open and inviting. Clear hallways of artwork and personal pictures and belongings to help them appear more open and neutral.
Freshen up wall paint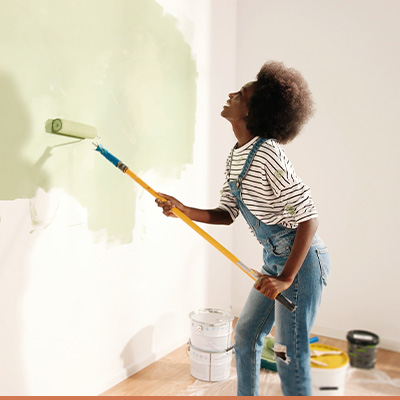 Freshly painted walls affect how your space feels to prospective homebuyers. It will make the space instantly feel fresher and almost new. But it's critical to select neutral colors that any buyer can enjoy. Consider earth tones such as beige, light gray, off white or pale yellow. For the kitchen, consider light gray or light blue paint.
Wash any walls that that you don't paint to remove scuff marks. This includes the baseboards, which can often get dirty and scuffed.
Make a list of small repairs
A broken door handle, a running toilet and other small things in need of repair will catch the prospective buyer's attention. They might think, "If the small things are broken, what else hasn't been taken care of?" You want the buyer to feel confident that your home is well maintained.
Inventory all rooms, including the kitchen, bathrooms, bedrooms and other spaces for small items that require repair. Don't forget to carefully look at bathrooms for cracked tiles, grout that needs to be redone and other small areas that might catch a buyer's eye.
Keep your home spotless
One of the largest tasks associated with selling a home is keeping the space in a showroom state. People are sensitive to how clean the house feels and unexpected smells. The real estate agent will likely take photos of your home once it's ready for the sale. Strive to keep your home on that level of clean for all showings. Pay special attention to bathrooms since this is a sensitive area for buyers.
Consider conducting a "smell test" with a person who lives outside of your home, since it's easy to get used to smells in your own living space. A professional cleaning will take care of most smells, but if there are persistent issues, consider the use of masking techniques such as room deodorizers or candles. Avoid selecting overpowering scents that might put off smell-sensitive buyers.
Selling your home with greater success
Selling your home can be overwhelming and emotional at times. But when you invest in getting your home "market ready," you can reduce future frustrations. As a result, your home will appeal to more buyers, you can secure a higher purchase price, and your home will sell much faster as you breeze through the sales process.