Georgia First-Time Homebuyer Programs & Grants (up to $7500)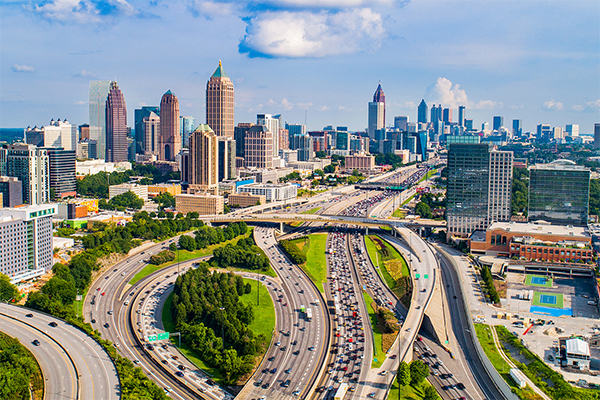 ---
Buying your first house is amazing. But want to know what's even better? Using other people's money! Believe it or not, there's plenty of money available out there for people in your exact situation. And the key is to take advantage of the many programs and grants available for residents of Georgia.
Specifically, these grants will help you secure a home with lower interest rates, down-payment assistance, and other impressive perks.
So without further adieu, let's get started!
Dreaming of Lower Interest Rates? Try the Georgia Dream Program
Qualifying for The Georgia Dream Program can make life A LOT easier for you. The benefits of this first-time homebuyer program are lower interest rates and the ability to combine it with down-payment assistance programs. There are several loan eligibility requirements, including:
Income qualifications: Your family income cannot exceed $80,000 for one to two people, and $92,000 with three or more people in the household.
Having limited assets: Your liquid assets – like the funds in your checking, savings or money market account – can't exceed $20,000 or 20% of the home price. These funds can be easily withdrawn and used to settle liabilities.
Home price requirements: Depending on the county where you live, there is a sales price limit up to $250,000. Homes more expensive than this don't qualify.
Mortgage credit requirements: Buyers must have a credit score of at least 640.
Additionally, there is a requirement that first-time homebuyers must invest at least $1,000 toward the purchase of the home.
Even if you meet these eligibility requirements for this first-time homebuyer program, you might be wondering about down-payment assistance. Some loan programs have down-payment requirements as high as 20% of the sales price. How can you help offset that cost? Georgia has a program that addresses this common concern.
MAF Widget
Get $5,000 with Georgia Down-Payment Assistance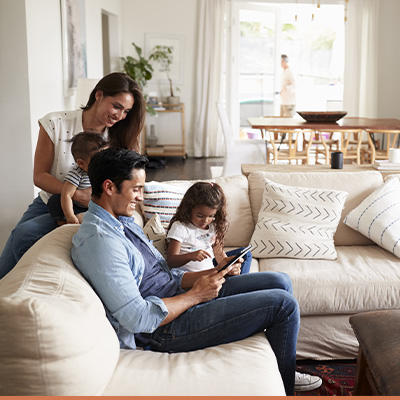 The Georgia down-payment assistance program is available to first-time homebuyers and can provide up to $5,000 in funds. These funds can be used toward your down payment and are a 0% loan. The loan is deferred until you sell the home or refinance.
Additionally, down-payment assistance may be available if you qualify for other programs, such as the PEN or Choice programs (which we'll explain shortly). These programs allow up to $7,500 in down-payment assistance, with no repayment requirement until you sell or refinance the mortgage.
Georgia Pen Program
The Georgia Pen program is available to first-time homebuyers who work in qualifying public-service professions. Examples of these professions include:
Law enforcement and fire department staff, which includes EMS and volunteer firefighters.
Local educators. These include employees at state, local, city or county schools, colleges, universities, and private schools.
Employees of health facilities. Examples include hospitals, the health department, private doctor practices, dentists' offices, and nursing homes.
The program provides a no-interest loan, and you make no payments until you sell or refinance the loan. At that time, the entire amount is due.
Georgia Choice Loans
The Choice loan program is available to people with disabilities, as well as certain people with family members who have disabilities. Borrowers can take advantage of down-payment assistance of up to $7,500. The loan is at 0% interest and is not due until you sell or refinance the home.
Getting Started With the Georgia Dream Participating Lender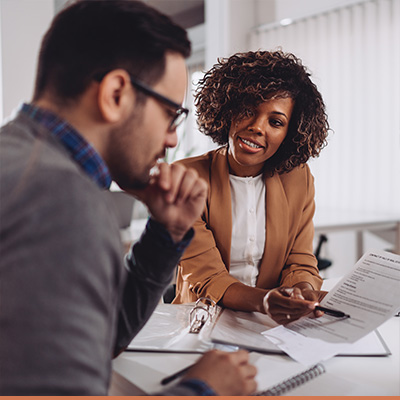 If you want to take advantage of these programs, get in touch with a participating lender to pre-qualify and start the loan process. Additionally, you should consider taking the home buying education course right away so the requirement is met early in the homebuying process.
A homebuying education course is required for all Georgia Dream loans. There are a variety of options available, including homebuyer education workshops, individual housing counseling sessions, and an online homebuyer education course. These workshops must be completed with a DCA-Certified Housing Counseling agency or a HUD-approved housing counseling agency.
MAF Widget
Don't Qualify for a Georgia Dream Program? Check Out National Options
In addition to state programs, first-time home buyers in Georgia can access national options with low down-payment requirements and flexible credit rules. A few programs that are popular with first-time homebuyers include:
FHA loan program: The FHA program has flexible credit score requirements and low down-payment requirements. For example, if your credit score is 580 or higher, you can take advantage of a 3.5% down payment requirement. Credit scores lower than 580 are allowed, but the down payment may go up to 10% of the home purchase price.
FHA loans require mortgage insurance, which is insurance designed to protect the lender and costs 0.50% to 1% of the home's sales price paid on a monthly basis. You should request that this insurance be canceled once you have at least 20% equity in the home.
VA loans: VA loans are backed by the Department of Veterans Affairs to help active service members, veterans, and qualifying spouses access affordable home mortgages. This program is attractive because it requires a 0% down payment option. There is no private mortgage insurance required on these loans, but there is a VA funding fee. This fee is lower for first-time homebuyers and ranges from 1.4% to 2.3%, depending on the size of your down payment.
USDA loans: USDA loans are backed by the federal government and are designed to encourage rural homeownership through zero-down-payment mortgages. This loan program has income restrictions that vary based on your geographic location. A credit score of 640 is required in most situations.
USDA loans require two different types of mortgage insurance. The first is an upfront guarantee fee equal to 1% of the loan amount. The second is an annual fee of 0.35% of the loan amount, which is paid on a monthly basis. The annual payment will decrease as you pay off your loan. Additionally, the upfront fee can be rolled into your mortgage in most cases.
Making the Georgia Homeownership Dream a Reality
As a first-time homebuyer, you're in a very special position. The state gives you access to unique programs that aren't available to other homebuyers. This extra boost can help you clear financial obstacles that would've made homeownership impossible.
So what's the best starting point? Research! Keep reading about the available options, learn the qualifications for each program, and master the basics of home financing. The more you know, the sooner you'll find yourself in your Georgia dream home.