Washington First-Time Home Buyer Programs and Grants of 2022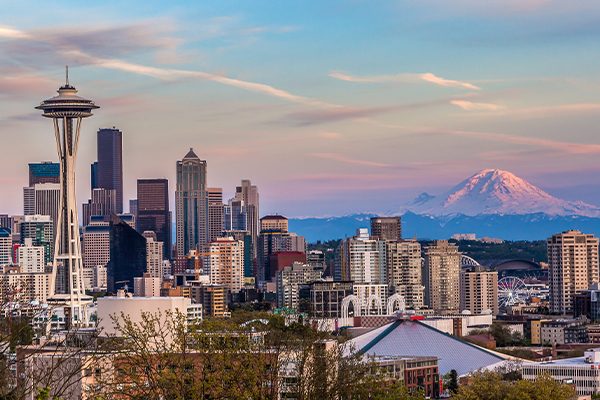 ---
Key takeaways:
The Washington State Housing Finance Commission offers free educational seminars that prepare you for buying a home.
Washington home buyers may qualify for a mortgage with a down payment as low as 0%.
Down Payment Assistance (DPA) programs help qualifying buyers with an average loan of $10,000.
Washington State First Time Home Buyer Programs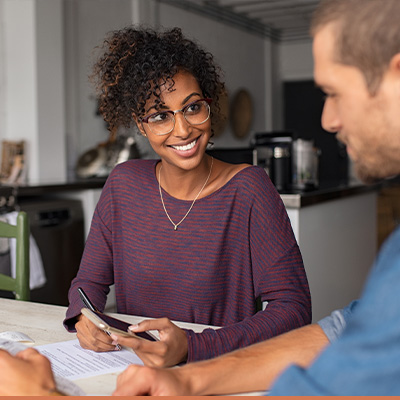 Washington's gorgeous Pacific coastline and thriving urban centers have driven more and more buyers to the state. Now, Seattle has the second-fastest growing home prices in the country, and the rest of the state isn't far behind. In the past year, Washington's home prices have risen 9.9% to a median price of $442,339.
To succeed in a competitive real estate market, it's essential to have a budget and payment plan ready, so you can make an offer the instant you find your dream home.
Yet as a first time home buyer, this can seem overwhelming. If so, don't worry. The Evergreen State has several resources that can help first time buyers achieve home ownership. Let's take a look at five programs.
MAF Widget
5 Washington First Time Home Buyer Programs of 2020
It's the question on every first-timer's mind: How do you go from browsing listings to actually crossing the threshold into your new home? The Washington State Housing Finance Commission (WSHFC) has numerous resources that can streamline the road ahead.
#1 Homebuyer Education
No matter what state you're purchasing a house in, first time home buyers must clear the following financial hurdles:
Budgeting – How much can you afford per month in terms of housing costs? Keep in mind that this includes monthly home payments, taxes, homeowner's insurance, and if applicable, private mortgage insurance. The first step to home ownership is understanding your price range.
Financing – Most first-time buyers take out mortgage loans to cover the bulk of their purchase price. You'll need to work with a bank to make sure you can cover the down payment (the chunk you pay upfront).
Closing – After you have an accepted offer, there are several more steps, including contract negotiation, inspections, and appraisal. Then, you'll need to make any adjustments to your offer and prepare to pay for closing costs (legal fees, banking fees, and title transfer fees, for example).
To help you clear these hurdles with ease, WSHFC offers home buyer education seminars. These five-hour seminars come with a workbook full of resources that can support you through the finish line.
Keep in mind you may need to take a seminar to qualify for certain WA programs.
#2 Home Advantage Loans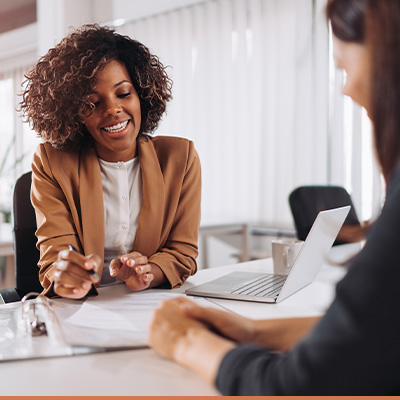 If your household income is under $145,000, you may qualify for a Home Advantage loan. To get started with an HA loan, you'll need to take the following steps:
Take a homebuyer's education seminar through the WSHFC
Meet with a loan officer to find out what kind of loan you might qualify for
There are several options available under this program:
Veteran's loans with a 0% down payment
RHA loans with a 0% down payment for homes in rural areas
Federal Housing Association Loans with 3.5% down payment
Conventional loans with variable down payments
When you talk with a HA loan officer, they can help you figure out the best loan option for your financial situation.
#3 EnergySpark Home Loan
Are you interested in purchasing an energy efficient home? You won't just save on utilities—through the EnergySpark Home Loan program, you can also save on mortgage costs.
Home buyers with an income under $145,000 and a credit score over 620 are eligible to save 25% on their mortgage interest rate when buying homes that exceed Washington State energy standards. This program is available for:
Newly constructed homes
Older, remodeled, and upgraded homes
A lower interest rate results in lower monthly payments, and a lower total payment over the lifetime of your loan.
#4 Down Payment Assistance
As noted above, home loans usually cover the bulk of your purchase price. But paying even 3% down on a $400,000 home would require you to have $12,000 in savings.
The down payment is often a first time buyer's major obstacle to home ownership. However, Washington can help with Down Payment Assistance (DPA) loans with interest rates from 0% to 4%.
If you meet the income limits for the programs we've outlined above, you may qualify for around $10,000 in DPA assistance (depending on your loan type).
#5 House Key Opportunity Program
House Key Opportunity loans are available to Washington State residents using specific qualifying DPA programs.
These low-interest loans are targeted at households making less than 80% of their county's Area Median Income (AMI), so your eligibility depends on the ZIP code of the home you're buying.
There is also a maximum home price (depending on your county). Loans may never exceed $510,400.
These loans always come with Down Payment Assistance, although the specific amount will vary based on your loan program and other factors. You can expect around $10,000 in assistance, which can significantly help to lower your upfront costs.
That way, you'll have cash reserves on hand for closing costs, moving expenses, any much-needed upgrades, and more.
Evergreen Resources for the WA First Time Home Buyer
As you can see, Washington has ample resources to encourage and support first time home buyers. While many are targeted at low- and middle-income households, the state's educational resources help you understand your options, and individual loan counseling can connect you with special programs.
The WSHFC's list of local lending partners is also an amazing resource for finding fair, reliable banks that understand the WA real estate market (versus a larger national bank, which may not).
Take advantage of these amazing resources to make your dreams of home ownership come true. All it takes is knowledge, patience, and a little support from the WSHFC.
Sources:
K5 News. Western Washington housing market is hot. https://www.king5.com/article/money/markets/real-estate/western-washington-housing-market-is-hot-could-boeing-job-losses-change-that/281-eaf661bc-38fe-4b54-8a72-395ab51a5d35
Zillow. Washington Home Values. https://www.zillow.com/wa/home-values/
WSHFC. http://www.wshfc.org/buyers/
WSHFC. Commission-Sponsored Homebuyer Education Seminar. http://www.wshfc.org/buyers/education.htm
WSHFC. EnergySpark Home Loan. http://www.wshfc.org/EnergySpark/index.htm
WSHFC. Opportunity First Mortgage. http://www.wshfc.org/buyers/key.htm