Louisiana First-Time Home Buyer Programs and Grants of 2022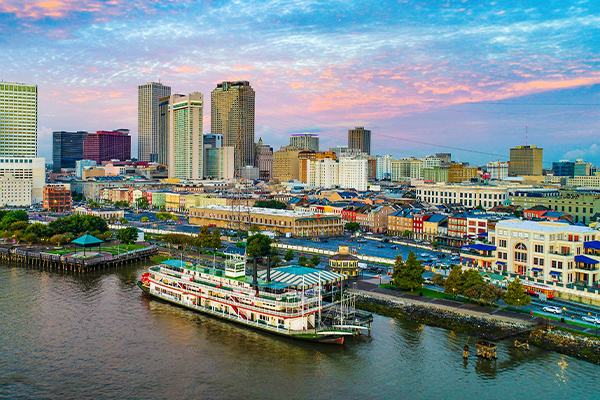 ---
Key takeaways:
First-time home buyers in Louisiana can get financial assistance via special state and federal programs and grants.
Assistance programs can help you secure a fair, low interest rate mortgage and help cover the down payment and closing costs on your new home.
The Louisiana Housing Corporation (LHC) connects buyers with trustworthy lenders, and offers educational classes and resources on buying your first home.
If you're feeling discouraged by housing prices, we get it! The road to home ownership is almost always winding and difficult to navigate. From securing a loan and mortgage lender to coming up with money for closing costs, the process can be particularly intimidating if you've never purchased property before.
Luckily, there are plenty of resources for first-time home buyers in Louisiana. In this short guide, we'll go over programs and grants that can help you pay for your first home.
Home Buyer Counseling: Your Best First Step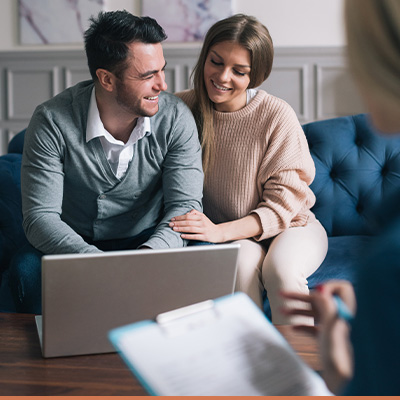 For many people, the first and most important step towards owning a home is getting educated. The Louisiana Housing Corporation (LHC) provides a number of initiatives to help first-time home-buyers through all steps of the buying process – beginning with one-on-one counseling. This includes:
Assessing your financial situation and rental history: Most buyers need good credit and rental history to be eligible for mortgage loans. But even if that doesn't describe you, there are some specific lending and repayment programs that may be able to help.
Creating a budget for your home: What kind of home can you afford? It all depends on your ability to meet monthly mortgage payments, while also considering costs like taxes, homeowner's insurance, and mortgage insurance (a type of insurance that banks sometimes require from buyers who put down less than 20% of their home's total value).
Working with inspectors, titles, and insurance as you move towards closing: Once you've found the perfect home, it can take over a month to get from an initial offer to the move-in. On the way, you'll need to take several steps to make sure your home is move-in ready.
Planning for care and upkeep of your home: Dealing with property taxes and maintenance costs is a new experience for people who are used to renting. Getting prepared can help smooth over any financial bumps in the road.
Check out the LHC calendar for classes in your area as well as virtual events. You can also use the mortgage calculator to take stock of your potential budget.
Lending Programs for First-Time Home Buyers in Louisiana
The biggest piece of financing your new home is the mortgage – a loan that you'll spend several decades paying back. Few prospective home buyers have the cash for a $150,000 home, which is why mortgage loans exist. Applying for a mortgage is a complex process, and you may have concerns about whether or not you'll qualify for first-time home buyer benefits. Here are the factors that banks and other lenders will consider:
Your credit score
Your savings and cash on hand
Your household income
Your debt-to-income ratio
If you don't have perfect credit or tons of savings, don't worry – Louisiana has programs that can help first-time home buyers receive a loan with a competitive, fair interest rate.
Delta 100 Program
The Delta 100 Program is an assistance program that helps first-time and repeat home buyers who are purchasing homes to secure financing. These are especially targeted at low- and moderate-income households who make up to 115% of the Area Median Income (AMI) in their parish.
There are three different kinds of 30-year mortgage loans available through this program:
FHA Loans: Buyers searching for homes with a purchase price under $294,515 may qualify for these loans, depending on their parishes' income limits.
VA Loans: VA Loans are available up to $417,000 for qualifying veterans.
Rural Development Loans: These loans are designed for homes in areas designated as "rural" by the state. There is no cap in terms of home price.
For all three loan types, you'll need a minimum credit score of at least 640. Then you can apply to an LHC-approved lender who will advise you on the price range they can cover with a mortgage loan.
If you are approved for a loan, the Delta 100 Program may help with up to 4% of your down payment and closing costs.
Help With Other Costs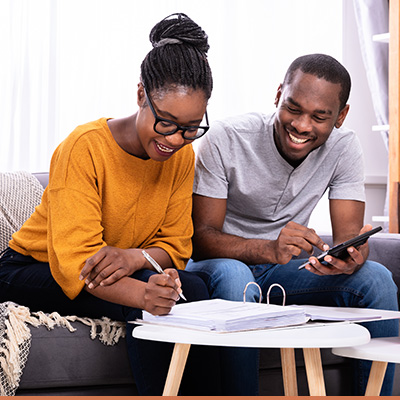 Of course, securing an affordable mortgage loan is only part of the cost of buying a house. In addition, you'll need to consider:
The down payment: The portion of the home's total selling price that you'll put down in cash. While some individuals (such as veterans) may qualify to put 0% down, many first-time home buyers will put down 3% or more, depending on their lender's terms. For a $100,000 house, you may, for example, put down a $3,000 down payment. Generally speaking, the larger a down payment you make, the smaller your monthly mortgage payment will be.
Closing costs: Closing costs can include transfer taxes, insurance coverage, and other fees. They typically range between 2% to 5% of the home's total sale value. On a $100,000 house, that could mean another $3,000 to $5,000 in expenses.
If you don't have the savings to cover these costs, that doesn't mean you're out of the running for buying a home. Whether you're a first time home buyer in New Orleans or you're looking for a home in Coushatta or St. Martinville, Louisiana has several programs that can potentially help.
MRB Program
The Mortgage Revenue Bond Assisted Program, a well-known payment assistance program in Louisiana, helps moderate- and low-income borrowers cover down payment and closing costs.
To be eligible for this program, you must:
Make 80% or less of the area median income in your parish
Be a first time home buyer
Have a credit score of 640 or higher
If your application is successful, the LHC will forward assistance funds directly to your borrower to hold in reserve until the sale is complete.
Reliance Soft Second Program
There are special financial assistance initiatives to help Louisiana home buyers purchase properties in areas affected by the Great Floods of 2016. When applying through this program, you may receive up to $55,000 in assistance, with $5,000 earmarked specifically for closing costs.
But is that $50,000 a loan or a grant? It depends.
If you sell the home within three years, you'll need to repay your assistance in full. It functions as a loan.
After three years, you will only need to pay back a portion of the home loan. For example, if you sell the home between 3-4 years of ownership, you'll pay back 80% of the total owed. If you sell it after four years, you'll have to pay back 60%. The rest is effectively a grant.
If you stay in your new home for at least five years, the home loan will be completely forgiven. It becomes a grant.
Other Down Payment Assistance Programs
Another payment program from the Louisiana Housing Corporation has several additional down payment assistance programs that can loan between 2% to 9% of a home's total cost:
The Market Rate GNMA Program
Market Rate Conventional Program
To see if you qualify, check with the LHC.
Mortgage Credit Certificates
As a homeowner, you'll see significant tax benefits. Even if you have a general sense of this fact, you may be unsure of how it actually works. No matter where you live, you can deduct the interest on your mortgage.
What does that mean?
Your home loan accrues interest each month.
A portion of your payment goes to your principal, while a portion covers the interest.
Your bank will send you a Form 1098 laying out your interest costs for the year.
You can deduct your interest paid as listed on your Form 1098 (not your total payment) from your total taxable income.
Say you make $22,000 a year and you've paid $3000 in interest in your first year of home ownership. You could deduct that amount from your taxable income, bringing it to $19,000. This could lower your effective tax rate, as well as the total taxes you owe.
This applies nationwide. However, in Louisiana, low- and moderate-income first-time buyers can also use their mortgage interest as a credit. What's the difference?
Say you paid that $3,000 in interest. If you qualify, you could use up to 40% ($1,200) as a credit. A credit is different than a deduction because it directly relieves your tax burden.
If you owed $1400 in taxes, you now owe $200.
If you owed $1200, you now owe nothing thanks to your tax credit.
If you owed nothing to begin with, you will now get a rebate of $1200.
Note that the maximum amount you can use as a credit is $2000.
Choosing the Right Program
Which Louisiana Program for first time home buyers is right for you? Luckily, you may not have to choose. In some cases, it's possible to use these programs in combination.
For example, you may be eligible for assistance with closing costs and for a tax credit. It all depends on:
Your parish's AMI
Your income
Your credit score
The value of the home you're buying
It's easy to request more information and get started on your home search today.
Ready, Set… Search!
Buying a home for the first time in Lousiana is an adventure. However, without the right tools, it can feel slightly perilous – you're not exactly sure what you need to make it to the end of your journey. Luckily, if you're a first time home buyer, Louisiana has resources to help you with almost every part of the process.
Start by using Louisiana Housing Corporation resources to assess your financial situation and educate yourself about the steps involved in buying a home. Once you know where you stand, search for homes in your price range and seek pre-approval from an LHC partner bank.
When you're ready to buy your home, LHC will be there with fair, affordable loans, guidance regarding down payments, and closing cost assistance for those who qualify.