Ohio First-Time Home Buyer Programs and Grants of 2022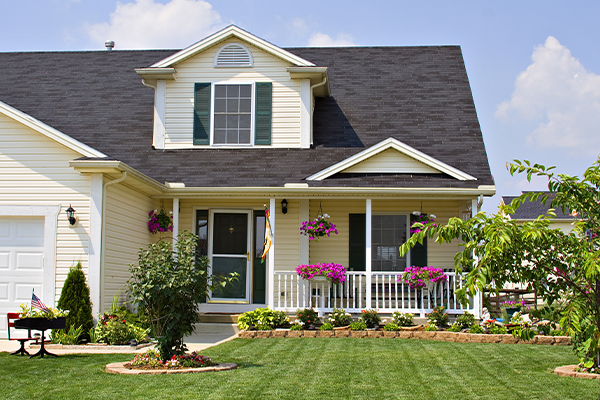 ---
Key takeaways:
The Ohio Housing Finance Agency (OHFA) provides affordable 30-year fixed-rate loans, discounted mortgage rates, and generous down payment assistance.
The Your Choice! Down Payment Assistance program can grant you either 2.5% or 5% of your home's value to put towards your down payment, closing costs, or other necessary expenses.
Homebuyers may be eligible for a federal tax credit of up to 40% of their mortgage interest to reduce tax liability.
First-Time Home Buyers in Ohio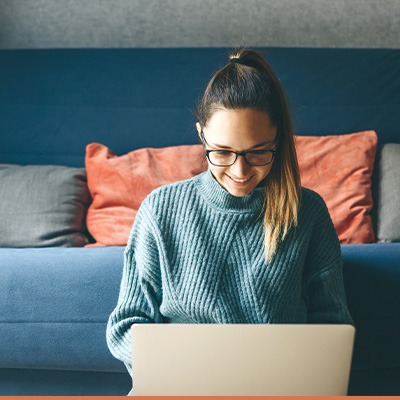 Buying a house—especially your first one—can be both exhilarating and daunting. On one hand, you can enjoy the warmth and security of owning your home, but on the other hand, you have to navigate mortgages, down payments, closing costs, and more.
Owning a home can feel out of reach at times, but it doesn't have to.
The beautiful Buckeye State has plenty of assistance programs and loans that can help you lock down your dream house before you know it.
5 First-Time Home Buyer Programs and Grants of 2021
The Ohio Housing Finance Agency (OHFA) helps first-time (and repeat) home buyers successfully secure a loan, find help with their down payment, and learn more about the home-buying process. Their affordable loan options include 30-year fixed-rate mortgages, intended to help low to moderate-income first-time owners move into their new homes.
MAF Widget
OHFA First-Time Home Buyer Assistance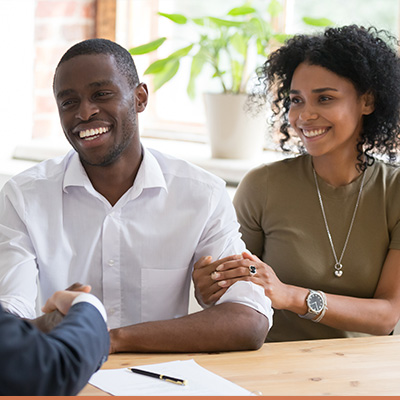 According to the OHFA, you are considered an Ohio first time home buyer if you meet at least one of the following requirements:
You have not owned or had an ownership interest in your home over the past three years.
You are a veteran in good standing.
You are purchasing within a target area:

Qualified Census Tracts – Challenged housing markets based on household income census data.
Areas of Chronic Economic Distress – Designated by the OHFA.
As a "first-time buyer," you must meet the following additional criteria to qualify for OHFA's loan assistance programs:
You must be within the income and property purchase limits
You must meet a designated debt-to-income ratio (varies by loan type) and minimum credit score:

640 for a Conventional, USDA, and VA loan
650 for a FHA loan


You must also purchase a qualifying property, which includes:

Existing, newly built or nearly completed, and modular single-family dwellings
Condominiums that meet OHFA's additional condominium qualifying criteria
Duplexes or multi-family homes (up to four units)
Manufactured homes
Homes that are no more than two acres within city limits or five acres outside of municipal corporation (with some exceptions)


You must also complete OHFA's free, streamlined Homebuyer Education through any of the U.S. Department of Housing and Urban Development-approved state-wide agencies
OHFA can help first-time buyers secure a number of generous federal loans. Plus, when it comes to assistance programs and first time home buyer grants Ohio residents can tack on one or more of these bonus options to further ease the burden of homeownership:
#1 Your Choice! Down Payment Assistance
Homebuyers can choose to receive either 2.5% or 5% of the home's value as cash assistance towards their down payment or closing costs. If you sell or refinance within seven years, you must repay this assistance in full—otherwise, it's forgiven.
#2 Ohio Heroes
Ohio public servants can receive special home-buying assistance, including a discounted interest rate for their mortgage. You may combine this offer with down payment assistance. Eligible borrowers include:
Veterans, active military, reserve component members, and spouses
Emergency response teams, including police, firefighters (volunteer or full-time), emergency medical technicians (EMTs), and paramedics
Medical professionals, such as nurses and physicians
Teachers (elementary, middle, and high school) and education support staff like administrators and counselors
#3 Grants for Grads
Recent graduates—from an accredited college or university within the last four years—can receive a discounted mortgage interest rate plus your choice of 2.5% or 5% down payment assistance. If you leave the state of Ohio and sell your property within five years, you'll be forced to repay this financial assistance, either in part or in full—otherwise, your down payment assistance will be forgiven.
#4 Mortgage Tax Credit
The OHFA's mortgage tax credit allows homebuyers to lower their federal tax liability by up to 40% through a direct federal tax credit on some part of their mortgage interest—determined by location, property and mortgage type:
Mortgage Tax Credit Plus – Your tax credit will be 40% of your mortgage interest when used in conjunction with an OHFA First-Time Homebuyer loan, for a maximum of $2000 per year. Your interest rate may be slightly higher when using the Tax Credit Plus, rather than Basic.
Mortgage Tax Credit Basic – This option is for other types of mortgages obtained through independent lenders. The size of the tax credit depends on the type of property: 30% for bank-owned homes, 25% for target area properties, and 20% for anything else.
These advantageous loan programs can be used alongside several federal loan options intended for first-time buyers, including:
Federal Housing Administration
Veterans' Affairs
U.S. Department of Agriculture, Rural Development
Conventional mortgages such asFreddie Mac or Fannie Mae
#5 Communities First Down Payment Assistance
Communities First was created by the Port of Greater Cincinnati Development Authority to provide down payment assistance for Ohio residents. They partner with several private lenders to issue grants—not loans—meaning you won't be taking out a second mortgage on your home.
There are several other benefits, too:
Instantly receive between 3% and 5% equity on your home
No repayment obligation
No restrictions on reselling, refinancing, or minimum residency
An income limit is based on you as the individual borrower, not your entire household
All eligible borrowers must meet the following minimum criteria:
Be within the maximum income limit—from $84,000 to $108,000 depending on the county
Debt-to-income ratio of 45% or lower
Minimum credit score of 640
Must move into the house as your primary residence within 60 days
Becoming An Ohio First Time Home Buyer
Planting roots and settling down in your very own home is a big step. Luckily, there are resources available for people just like you.
The Ohio Housing Finance Agency provides assistance programs and loans, but it can also help you find an approved lender in your area, answer any questions that come up, and equip you with important home-buying information. The Department of Housing and Urban Development similarly offers free and affordable housing counseling through a long list of approved agencies.
With the right help from your community, you'll be more than ready to confidently purchase your first home—and all the ones that come after!
Sources:
Newark Advocate. Rebuilding America: Ohio real estate market recovery likely will take months, experts say.
https://www.newarkadvocate.com/story/news/local/2020/05/28/real-estate-market-recovery-likely-will-take-months-experts-say/5250286002/
Ohio Housing Finance Agency. Target Area Search. https://myohiohome.org/geodata/Default
Ohio Housing Finance Agency. Am I Eligible? https://myohiohome.org/qualify/Default.aspx
Ohio Housing Finance Agency. Purchase Price & Income Limits. https://www.ohiohome.org/limits/default.aspx
Ohio Housing Finance Agency. OHFA's Streamlined Homebuyer Education. https://hbe.ohiohome.org/
Ohio Housing Finance Agency. Down Payment Assistance. https://myohiohome.org/downpaymentassistance.aspx
Ohio Housing Finance Agency. Ohio Heroes. https://myohiohome.org/ohioheroes.aspx
Ohio Housing Finance Agency. Grants for Grads. https://myohiohome.org/grantsforgrads.aspx
Ohio Housing Finance Agency. Mortgage Tax Credit. https://myohiohome.org/mortgagetaxcredit.aspx
Communities First. For Homebuyers. http://www.communitiesfirstohio.com/for-homebuyers/
Communities First. Communities First – Ohio: 2020 Income Limits (5/20/2020) – Government Loans. http://www.communitiesfirstohio.com/wp-content/uploads/2020/09/2020-Ohio-HUD-Income-Limits-5-20-20.pdf
Ohio Housing Finance Agency. Find a Lender. https://www.ohiohome.org/lenders/default.aspx
U.S. Department of Housing and Urban Development. HUD Approved Housing Counseling Agencies. https://apps.hud.gov/offices/hsg/sfh/hcc/hcs.cfm?webListAction=search&searchstate=OH