What Is A Home Warranty And Are They Worth The Money?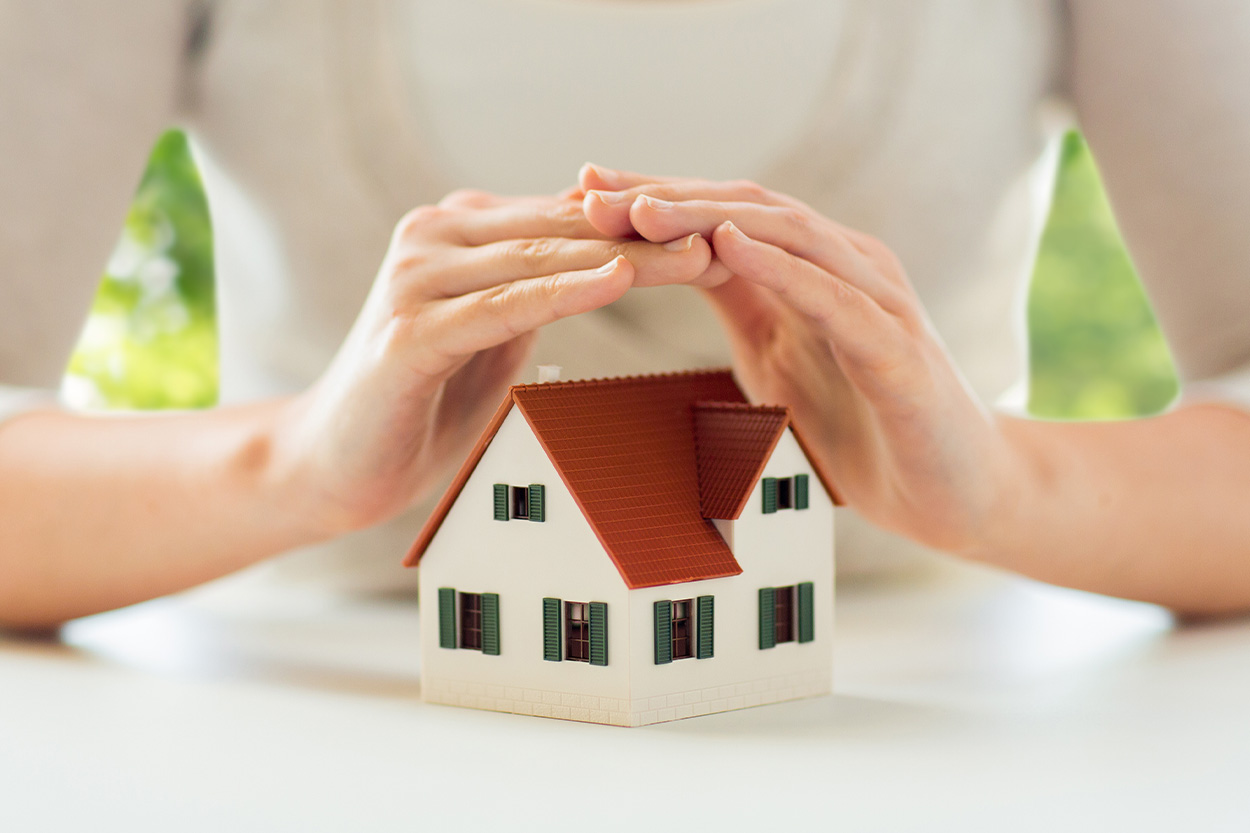 ---
Key Takeaways:
A home warranty is different from homeowners insurance. While a home warranty plan is designed to maintain the function of what is inside the house, home insurance is designed to protect the house from events like fires and natural disasters.
A home warranty contract typically covers plumbing, electrical wiring, major appliance repairs, ceiling fans, garbage disposals and more.
The average price for a home warranty plan is between $300-$600 a year, depending on what kind of coverage you select. In addition to this payment, you'll also need to pay service fees whenever a partner contractor comes to your house to assess the damage, whether it pertains to the plumbing, electrical system, or a covered appliance.
What is a Home Warranty and Are They Worth the Money?
Whether you've recently purchased a new home or have lived in the same house for years, you may want to consider investing in a home warranty. According to Investopedia's definition, a home warranty is a "residential service contract that covers the cost of maintaining household systems or appliances for a set period."
While you may have purchased a warranty for a new dishwasher or HVAC system in the past, this particular warranty contract covers everything that exists inside the main four walls of your abode.
Like with any form of warranty or insurance, you'll need to weigh two major questions before pulling the trigger on a purchase: How much money will this warranty cost, and will the return on warranty investment be worth it in the long run?
MAF Widget
Home Warranties: The Basics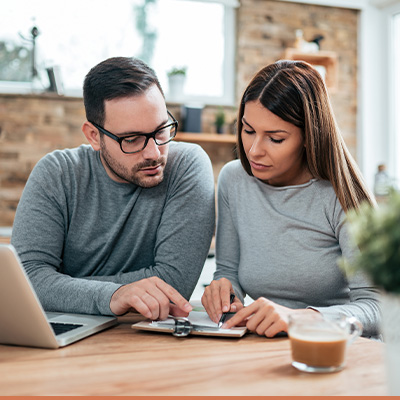 Purchasing a home warranty is, in theory, a way to add another layer of protection to one of your greatest assets—your home and everything inside it.
After you buy a home warranty, if something breaks in your home, you can call the home warranty provider. From here, the warranty provider notifies one of their partner providers—from electricians to plumbers—who will come to your home and assess the damage.
The partner provider then issues a statement to the warrantor. If the warranty provider decides that the damage falls within the parameters of the homeowner's contract, they'll have their partner repair or replace the broken home system.
It's important to note: a home warranty is different from homeowners insurance.
Home Warranty vs. Homeowners Insurance
Similar to health insurance, homeowners insurance is one of those things you don't legally need to purchase but is something you can rely on when you need assistance.
If you're purchasing a new home, most lenders will require you to get homeowners insurance before you can secure a loan from them. This is because they want their asset—your home—to be safeguarded against any disasters that may come its way.
Again, like health insurance, there are myriad forms of homeowners insurance coverage. Often but not always, this kind of insurance will cover:
Damage to the interior or exterior of your home due to fire, natural disasters, and vandalism
The contents of your home if they're damaged or destroyed in a "covered disaster"—you may need to purchase additional home insurance for flood and earthquake damage
Meanwhile, purchasing a home warranty is totally optional. You can secure solid loans and great interest rates without ever purchasing a warranty. But like homeowners insurance, home warranties can ultimately save you money in the case of an unexpected repair that would otherwise cost a small fortune if not covered.
Home Warranty: What's the Cost?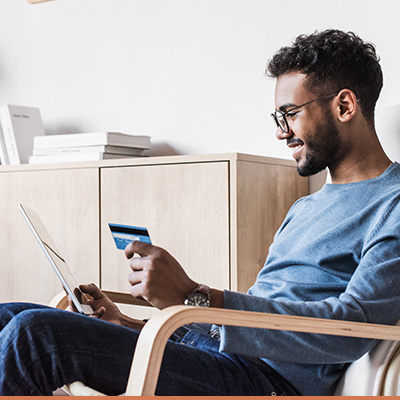 According to Consumer Affairs, the average cost of a home warranty is between $300-$600 per year.
In addition to this annual payment, which can be paid monthly or in one lump sum upfront, homeowners also need to pay a service fee (similar to a copay for health insurance) whenever a partner provider comes to assess damage to a home system. This fee typically ranges from $60-$125.
So, are home warranties worth it?
The answer isn't so straightforward.
Let's say your HVAC system suddenly stops working in the dead of summer. If you have a home warranty that covers this system, you could save thousands of dollars—and a lot of sweltering hours—by having a home warranty. If you spend $600 a year for the warranty, you'll still be saving enough money to make this initial investment worthwhile.
You could also invest in a comprehensive, top-of-the-line home warranty and never use it, which means you'd spend hundreds of dollars each year protecting your assets without them ever needing protection.
What a Home Warranty Covers
It's important to carefully read your home warranty service contract before moving forward with any type of coverage. If you know you're purchasing a home with an ancient water heater or garbage disposal, for instance, you'll want to be sure this major appliance is covered under your contract terms.
Some plan options will also only cover damages that happen during certain instances—if your oven dies during a power surge, for example, this particular event may not be covered by your home warranty provider.
Different kinds of home warranty coverage include:
Appliance protection plan; $360-$540 per year
Systems (like HVAC and electrical) protection plan; $360-$540 per year
Comprehensive combination plan; $480-$660 per year
Combination plan with add-on coverage; $720-$1,800 per year
Before determining what kind of home warranty coverage you're looking for—and what you're willing to spend—take an inventory of all the appliances and systems in your home. Is your washing machine already covered by a manufacturer's warranty? Taking stock of these details will help you choose the best home warranty among the vast array of plan options..
Who Should Buy a Home Warranty?
For the homeowner who lives by the "better safe than sorry" adage, home warranties can be well worth the annual payments and service fees. You may want to invest in a home warranty if:
You crave convenience – Finding a local contractor to repair or replace your old appliances can require quite a bit of leg work. With a home warranty, your warrantor does all that work for you.
You cannot afford a repair fund – According to experts, a repair fund should be equal to 1% of the value of your home. If your home is worth $250,000, you would need to set aside $2,500 a year for potential repairs. Even the most expensive home warranties could cost you less per year than keeping this safety net funded for an unexpected repair.
You own an older home – The average lifespan of most well-made appliances is 10-15 years. If you have lived in a home for this long, or if you're purchasing a new-to-you home with a little wear and tear, investing in a home warranty could save you thousands of dollars and ensure priceless peace of mind.
Making the Best Decision for Yourself—and Your Home
A home warranty can be a lifesaver for many homeowners. While purchasing a home warranty is optional, this residential service contract could save you thousands of dollars if your expensive home appliances and systems suffer from normal wear and tear.
Therefore, it's important to take stock of the age and condition of the systems and appliances in your home, whether you've lived in the same space for years or have recently upgraded to a new dwelling.
Sources:
Bankrate. Are Home Warranties Worth It? https://www.bankrate.com/real-estate/do-home-warranty-programs-pay-off/
Consumer Affairs. How Much Does a Home Warranty Cost? https://www.consumeraffairs.com/homeowners/home-warranty-cost.html
Consumer Reports. What to Know About Buying a Home Warranty. https://www.consumerreports.org/buying-a-home/what-to-know-about-buying-home-warranty/
Investopedia. Do You Need a Home Warranty? https://www.investopedia.com/articles/mortgages-real-estate/11/home-warranty-worth-it.asp
Investopedia. Home Warranty Definition. https://www.investopedia.com/terms/h/home-warranty.asp
Investopedia. Homeowners Insurance Guide: A Beginner's Overview. https://www.investopedia.com/insurance/homeowners-insurance-guide/
Insurance Information Institute. Can I Own a Home Without Homeowners Insurance? https://www.iii.org/article/can-i-own-home-without-homeowners-insurance
The Balance. Do You Need a Home Warranty if You Have Home Insurance? https://www.thebalance.com/home-insurance-vs-home-warranty-4135608
The Balance. How Much Should You Budget for Home Repairs? https://www.thebalance.com/how-much-should-you-budget-for-home-repairs-453832