Checklist for First-Time Home Buyers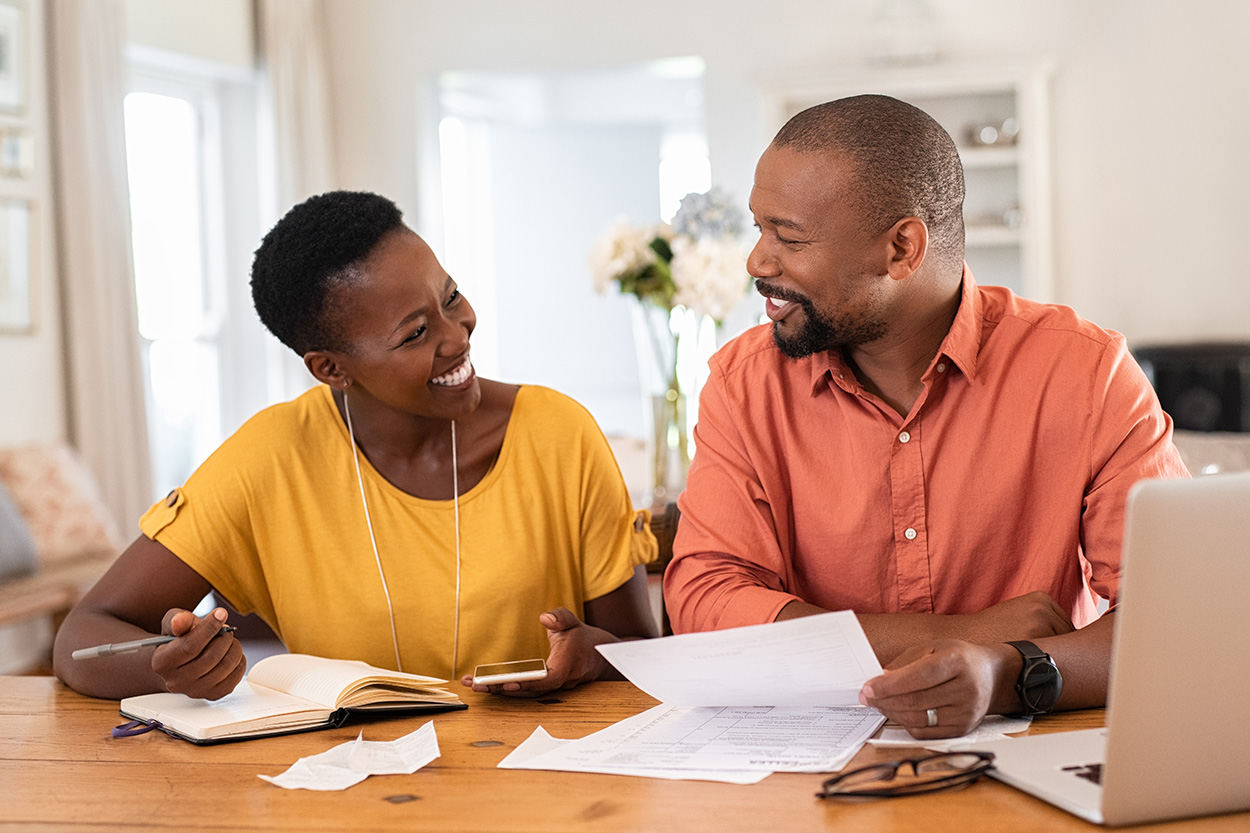 ---
Key takeaways:
The best first step in buying your home is to understand how much you can afford.
A bank will use a debt-to-income ratio to determine your mortgage amount. Consider paying down current debt to improve your ratio.
First-time homebuyer programs could give you access to lower interest rates and down payment assistance.
You've dreamed about owning your first home for many years, and now you're finally ready. You have a solid income, you've paid down your debt, and you've found the perfect neighborhood. But if you haven't owned a home in the past, the process can feel overwhelming. How much can you afford? What programs are available? And how much do you need to save for a down payment?
Understanding the home buying process can help you navigate the purchase of your first home with greater ease and get you into your new home faster.
MAF Widget
1. Determine how much house you can afford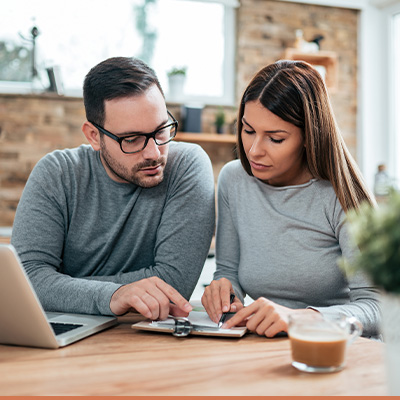 The best place to start when considering purchasing a home is determining affordability. A lender will calculate your debt-to-income ratio to figure out your loan amount. Most lenders want to see this ratio between 40% and 50%, depending on your credit history and the lender's special requirements. To calculate your DTI ratio, you need the following:
Household income. This includes total gross income of all borrowers, which is the amount before taxes.
Total debt payments. Add up your total monthly debt, which includes the estimated mortgage payment, credit card payments, car loan payments and any other financial obligations.
Calculate your DTI ratio by dividing your total debt by household income. For example, let's say that you and your spouse each have a gross monthly income of $2,800, yielding a total household income of $5,600. Total debt is $2,600. When you divide $2,600 by $5,600, you get a DTI of 46%. If your DTI ratio is too high, consider paying off more debt to decrease your ratio and qualify for a mortgage easier.
2. Secure a mortgage pre-approval
Before you start shopping for a home, it's important to have your finances in order, so when you find the right place you're ready to make an offer. First-time homebuyers have access to unique financing programs—down payment assistance, lower interest rates and other special perks—that aren't available to other borrowers. Get in touch with your state's housing and finance association for available programs.
Prepare for the pre-approval process by gathering the following documents:
Income and employment documentation. Examples of items that may be required include employer W-2 forms and your two most recent pay stubs. If you're self-employed, gather at least two years of tax returns and supporting 1099s.
Bank statements. At least two months of bank statements might be required by your lender.
Other potential documents. A lender might also require proof of rent payments over the past 12 months, divorce decrees, and bankruptcy and foreclosure documents if relevant.
3. Find a real estate agent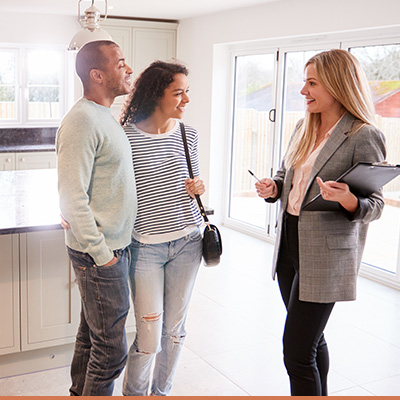 With your pre-approval in hand, it's time to get in touch with a real estate agent. An agent can help you find the right home and navigate the sales process easier. Check out the National Association of Realtors for licensed real estate professionals in your area.
Set up a meeting with your agent to go over your homebuying criteria, such as the minimum number of bedrooms and bathrooms, lot size and neighborhood preferences. If being located in a specific school district is critical, include that in your criteria as well. Discuss what items are must-haves and what items are more flexible; also define your maximum budget.
4. Make an offer
Once you find the right home, you're ready to make an offer. The offer typically includes expenses, such as depositing "earnest money" into an escrow account. Earnest money is typically 1% to 3% of the purchase price. For example, if your offer is $250,000, you can decide to put $2,500 in earnest money.
An offer is a legal contract, and if you back out without a reason that is covered by your contract, you could lose your earnest money. Most real estate agents will help you make an offer that gives you some wiggle room to get out of the deal if needed, such as the absence of your full approval on a home inspection. An inspection typically costs around $400–$500.
In addition, you will be required by most banks to order an appraisal of the home, which costs around $300–$450. The appraisal looks at the home's condition and value compared with other recently sold homes in the area.
5. Close on your home loan
Expect the closing process to take around 30–45 days from when the lender starts the loan processing. Here are a few tasks that you can expect:
Receive a closing disclosure. This document includes the terms of your mortgage loan, such as the interest rate, and it highlights what you can expect to pay at closing (closing costs, down payment, etc.)
Schedule a time to sign documents. Bring your ID to the closing meeting, along with a cashier's check or proof of wire transfer for any funds due at closing. A closing agent will lead the process and help you sign all required contracts.
Also note that prior to closing, it's important to ensure that any required repairs requested after the inspection are complete. For example, perhaps the inspector noted an issue with an electrical box and you required the seller to complete that repair prior to closing. Your real estate agent can help you get supporting paperwork that shows that any repairs are complete.
MAF Widget
Completing the homebuying process with success
Closing on the purchase of your first home will feel like a major success, one that you might have been dreaming about for years. Understanding the steps involved helps you get into your home faster, and with fewer surprises. First-time homebuyer programs can assist with overcoming common challenges, such as saving for a down payment and paying for closing costs, helping you purchase a home with fewer out-of-pocket expenses.