How To Buy A Foreclosed Home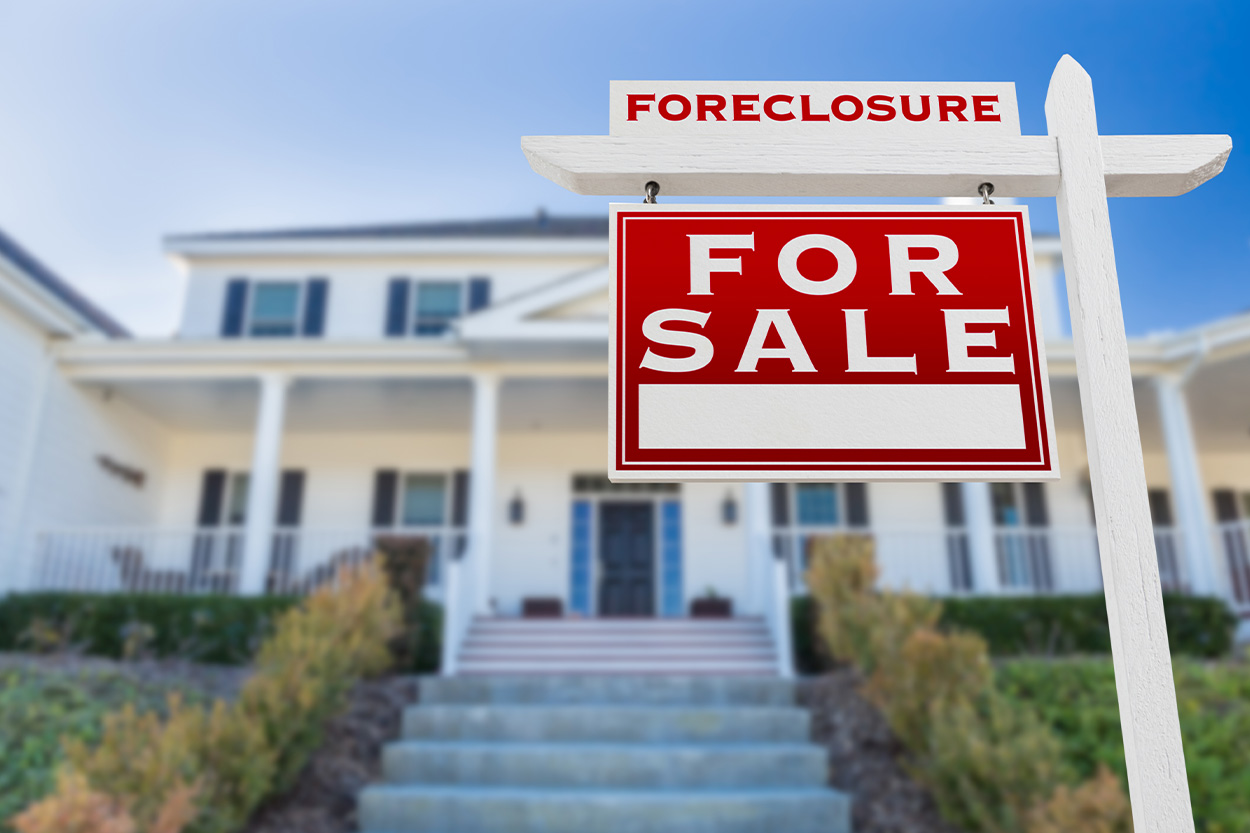 ---
Key takeaways:
Foreclosures represent significant potential savings for eager home buyers.
There are four types of home foreclosures: auction, pre-foreclosure, government-owned, and REO.
The foreclosure process is quite similar to the traditional home-buying process but with added risks and rewards.
How to Buy a Foreclosed Home
For soon-to-be homeowners, buying foreclosed homes is one of the more affordable options available. It's an especially attractive opportunity if you're a new home buyer on a limited budget, you want to purchase in a desirable neighborhood, or you want a fixer-upper.
Compared to a standard home sale, a foreclosed property tends to go for less and has a faster closing process. But that also means there's less time to inspect the house and confirm that it's a smart purchase.
If you're considering buying foreclosed home property, here's everything you need to know.
MAF Widget
What is a Foreclosure?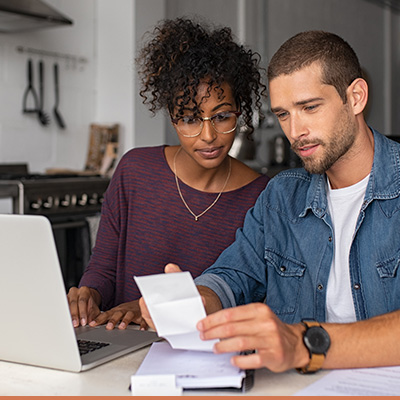 A foreclosure occurs after the current residents are no longer able to meet their mortgage obligations. When an owner repeatedly defaults on their mortgage payments, they forfeit the home to the bank or lender, who then assumes ownership. The bank then sells the home as quickly as possible to recoup costs.
There are four primary types of foreclosure sales:
Auction – The traditional way that people purchase a foreclosed home is via a real estate auction. Typically, the bank allows a third-party trustee to run a sale of various foreclosed homes in the area.

Buyers have a chance to purchase homes—often with cash—at a lower price and with a faster close. Because the process goes quickly, it can be risky. The buyer rarely has a chance to perform an appraisal of the property, or there's a possibility that the home could have a lien on its title.
Pre-foreclosure – Also known as a short sale, in this case, the homeowner knows that they can't make payments, and the house will likely be foreclosed upon. So, instead of losing everything, they sell the home before falling behind on monthly payments. There is some risk for buyers of a sale falling through since the bank can reject a deal if they deem the price too low.
Government-owned – There are some instances where government agencies take ownership of a home. Typically, this is the result of the owners defaulting on a government-backed loan. Because the government also wants to sell quickly, the properties are often listed "for sale as-is." All repairs are then left to the new homeowner to manage.
REO – When you see a real-estate owned (REO) listing, that simply means it was once a foreclosed property that the bank or lender now owns. With an REO, the bank hires a local real estate agent to put it on the open market, and buyers purchase it directly from the bank.
How Can I Buy a Foreclosure?
The foreclosure home buying process isn't much different from the traditional one. Since it has more inherent risks, however, it's critical that you do your due diligence and follow these steps:
Step 1: Set Your Budget
Although a foreclosed home typically runs for a lower price, they're still far from free. Most will still go for hundreds of thousands of dollars. As a result, many people need to get a loan from a bank or mortgage lender to finance a foreclosure sale.
Knowing this, you must first confirm that you have the funds to afford both a down payment and your recurring monthly mortgage payment. The last thing you want is to buy a foreclosed house, only to have it foreclosed on you!
Also, keep in mind that although a foreclosure sale may seem like a screaming deal, the property could still require costly repairs that may not be apparent until a formal home inspection is done.
Calculate Your Debt-to-Income Ratio
Looking at your debt-to-income (DTI) ratio is an integral part of building a budget. This figure will help you determine how much of your gross monthly income your monthly expenses currently consume. From there, you can see how much more an additional mortgage payment would impact it.
To calculate your DTI, add up all your monthly debt payments and then divide them by your gross monthly income.
A high debt-to-income ratio means that you're more likely to have trouble meeting your monthly payments. And according to the Consumer Finance Protection Bureau, a DTI of 43% is the highest ratio a borrower can have and still feasibly obtain a Qualified Mortgage.   
Step 2: Get Preapproved for a Mortgage Loan
Whether you're buying a home traditionally or through the foreclosure market, getting preapproved for a home loan is a smart move. During this process, the lender will run a credit check and determine how large of a mortgage it can approve for you.
After receiving your preapproval letter, you will know your max budget for a foreclosed home. Also, this letter will make you more attractive to the seller since it demonstrates that you're a serious buyer.
Step 3: Enlist the Services of a Real Estate Agent or Mortgage Broker
If you're looking to buy a foreclosed home for the first time, it's wise to work with an expert who's familiar with REOs and auctions in the area.
For a little upfront investment, you can enlist the help of a specialist who understands the foreclosure market and can help you find the perfect home. This will likely save you time, money, and frustration.
So, once you've found the ideal partner, you can begin the hunt.
Step 4: Make Your Purchase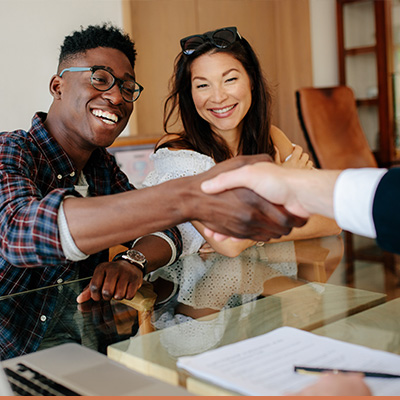 After you've narrowed down your search, you can put an offer on the foreclosed home.
As you wait, you typically have a window to arrange for home inspections with REOs. But that's not the case with auctions.
If you are allowed to inspect the property, it's wise to hire a professional home inspector to perform a sweep. A home inspector could note problematic issues and potential expenses, such as:
Termites
Radon levels
Mold
Shoddy roofing or insulation
Sewer and water line issues
Foundational problems
If the inspector determines that there are significant concerns, you could then pull your offer, potentially saving you a lot of money and headaches.
Move in, Make Repairs (If Needed), and Enjoy
Once everything is taken care of, the only thing left for you to do is move in. Should the home require repairs, this is your opportunity to do so. If not, then all that's required of you is to bring your things, get settled, and make sure that you pay your monthly mortgage payments.
Sources:
Consumer Finance Protection Bureau. What is a debt-to-income ratio? Why is the 43% debt-to-income ratio important? https://www.consumerfinance.gov/ask-cfpb/what-is-a-debt-to-income-ratio-why-is-the-43-debt-to-income-ratio-important-en-1791/
Bankrate. Debt-to-Income Ratio Calculator. https://www.bankrate.com/calculators/mortgages/ratio-debt-calculator.aspx