What Types of Renovation Loans Are Available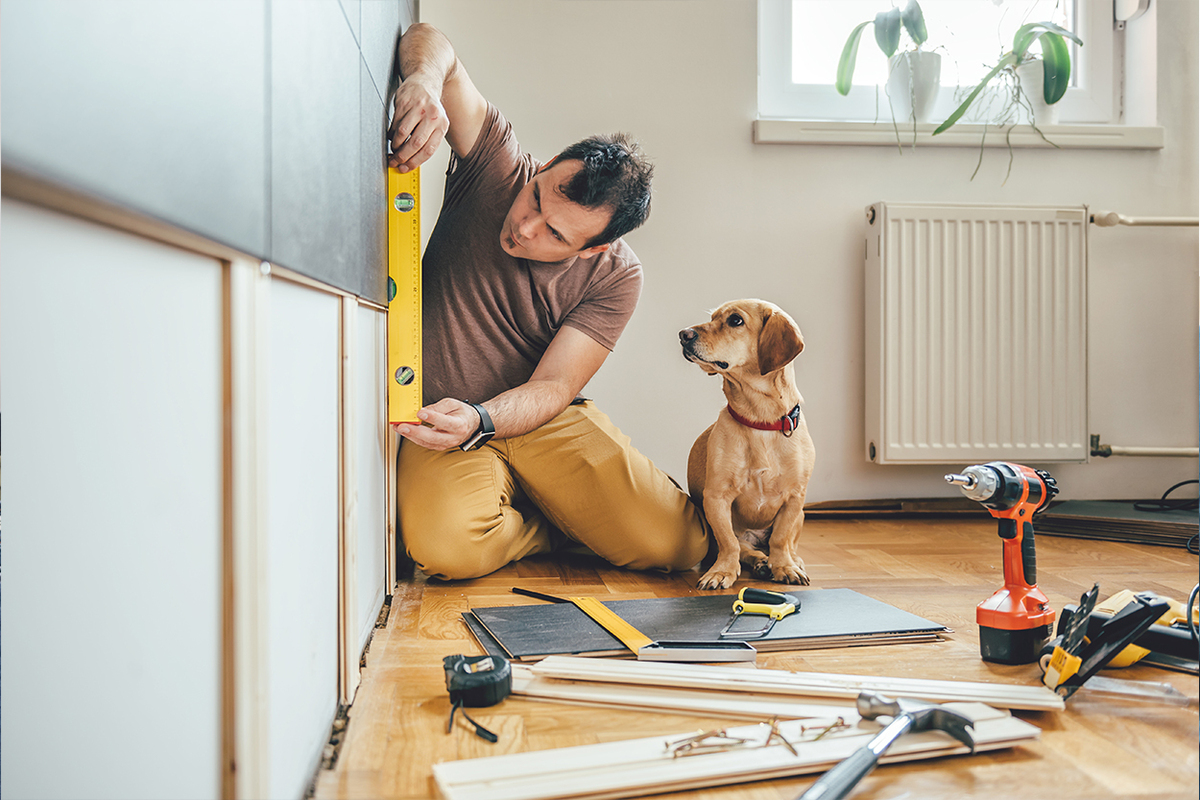 ---
Key takeaways:
The Fannie Mae HomeStyle Renovation loan offers 15- or 30-year mortgage terms and down payment requirements as low as 3%.
The Freddie Mac Renovation mortgage provides a fixed-rate mortgage and a minimum down payment of 5%.
The FHA 203(k) loan is for minor and major renovations for people who make a down payment as low as 3.5%.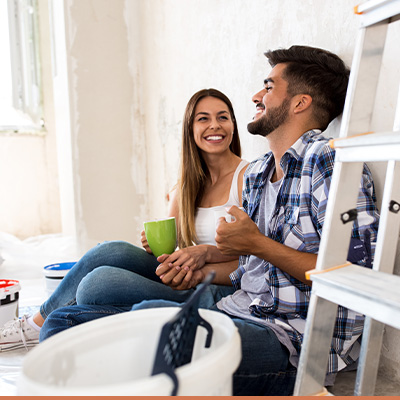 Whether you've owned a home in the past or are buying one for the first time, you may find a "diamond in the rough" that would be perfect after completing a list of repairs. These homes often have the potential to transform into solid investments because they're often priced lower due to being fixer-uppers, and fewer people are up to the task.
But if you don't have lots of money saved to tackle home renovations, your next question might be about financing. What is available and how can you make completing repairs a reality?
Home renovation loans are designed to address this challenge and provide people with the funds required to purchase a home, make renovations, and keep financing within a single and affordable payment. But understanding what programs are available is key to navigating this homebuying path successfully.
MAF Widget
Who should consider a home renovation loan?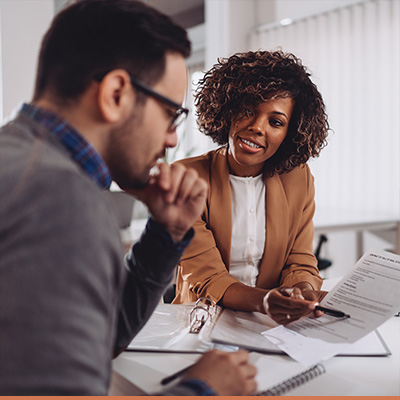 Before diving into program types, it's important to understand when a home renovation loan is a viable option. If completing a renovation will lower your overall costs in the long term, this type of program can be a good choice. Also, if renovating the home has the potential to significantly increase the value of the property, instantly giving you more equity, this type of purchase may also be a good option.
With this in mind, it's always a good idea to focus on repairs that provide a high return on investment, such as those that can be made in the kitchen, bathrooms and basement. A home renovation loan can also be used to make your home more secure from the elements, such as by replacing a roof or replacing windows to make your home more energy-efficient. Know the potential risks and ensure that renovations don't push past your budget constraints.
Fannie Mae HomeStyle Renovation loan
The Fannie Mae HomeStyle Renovation loan is designed to provide a single mortgage to purchase and renovate a home. This loan program offers 15- or 30-year mortgage terms. Down payment requirements are as low as 3% for people who have excellent credit.
For example, if you plan to put less than 25% down on the purchase of a home, you need a credit score of 720 or higher. If your down payment is at least 25%, credit score requirements lower to 680. A few more restrictions include:
You may purchase a one-to-four-unit property if the property will be your primary residence.
Manufactured homes may be eligible, but the maximum amount of renovation funds is capped at $50,000 or 50% of the approved value of the home after repairs are complete.
The renovations must be complete within 12 months of your home loan closing date.
Home renovation work must be completed by a licensed contractor. However, if you are renovating a single-family home, you may qualify for a do-it-yourself program. The repairs may not exceed 10% of the final property value.
Freddie Mac Renovation mortgage
The Freddie Mac Renovation mortgage allows you access to a single mortgage for your home purchase and repairs. Fixed-rate mortgages are available with 15-, 20- or 30-year terms. A minimum down payment of 5% is required for a single-family home. If you purchase a two-unit home, a 15% down payment is required, and 20% is needed for a three- or four- unit property. A few more restrictions include:
A credit score of at least 660 is required if someone plans to make a down payment of less than 25%.
Eligible properties include primary residences, investment properties and second homes.
Manufactured homes don't qualify for this loan program.
The homebuyer can't be affiliated or related to anyone involved in the transactions, such as the builder or home seller.
FHA 203(k) loan
The FHA 203(k) loan is backed by the U.S. Department of Housing and Urban Development's Federal Housing Administration. This program is available as a "limited mortgage" and a "standard mortgage."
The limited mortgage is for smaller renovations that don't exceed $35,000 and the standard program is for more costly renovations. A few more requirements include:
The property must be at least 1 year old and the cost of the renovation must be at least $5,000.
A credit score of at least 580 is required.
A minimum 3.5% down payment is required.
The property must be used as a primary residence (investment property financing isn't allowable).
This type of loan is provided by HUD lenders, and you can find an approved lender in your area by using the HUD search tool.
Other renovation loan options
If traditional loan renovation options don't work with your circumstances, you may consider applying for an unsecured personal loan. This type of loan typically provides loan amounts up to $50,000, but the amount may be higher depending on the lender and a person's credit history. The interest rate on an unsecured loan will be higher compared to a mortgage loan (typically as much as 10%-19%).
A personal line of credit is also an option, which may provide up to $100,000 depending on your credit history and income. Interest rates on these loans are also high due to being unsecured (around 9%-18%).
Financing your home renovation with success
When considering home renovation financing, take your time and shop the market. Meet with different lenders and discuss the available options and pros and cons of each. Request contractor references and check recommendations.
Also keep in mind that remodels tend to go over budget, so factor a healthy "buffer" into your budget. And ensure that your finances can handle the overall cost of a home renovation loan, in addition to any potential issues that may arise.