First-Time Home Buyers Guide to Buying Your Home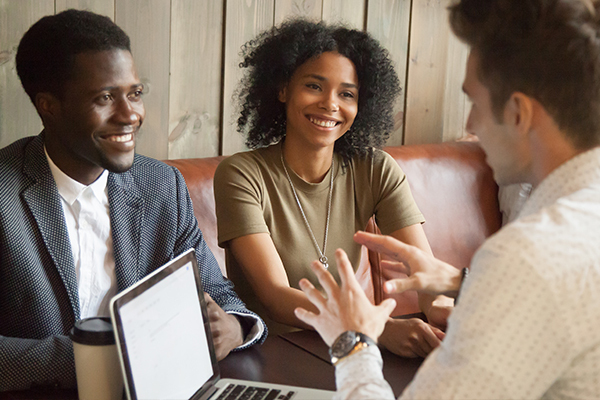 ---
If you're considering the purchase of your first home, you aren't alone. Research shows that first-time home buyers make up about 33% of the home purchase market. But if you haven't undertaken the homebuying process before, you might worry about saving enough money for a down payment or qualifying for a mortgage.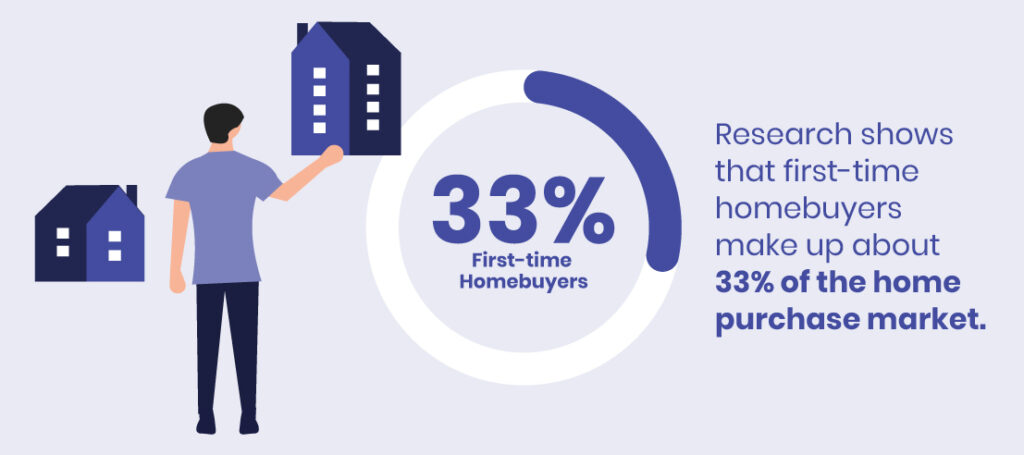 Fortunately, there are specialized programs and resources designed for first-time home buyers to overcome many of the common obstacles to homeownership. When you understand the home buying process and resources available, you can get on the path to homeownership faster.
Key takeaways:
First-time home buyer programs give you access to lower mortgage rates, down payment funds, and closing cost assistance.
A bank uses a debt-to-income ratio, which is your monthly debt divided by your monthly gross income, to qualify you for a mortgage amount.
A home inspection is a critical step in ensuring that you understand any potential issues with the home.
Preparing to purchase your first home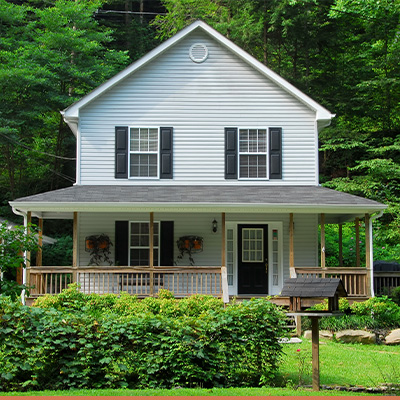 As a first-time home buyer, you might have a general sense of how much you can afford, but it's difficult to know your exact budget until you work with a lender to understand the basics of financing your home. A lender will use your debt-to-income (DTI) ratio to determine your loan amount.
Calculate your DTI ratio by gathering the following information:
Total household income. How much do you and any co-borrowers earn before taxes? For example, let's say that you and your spouse each earn $3,000 per month before taxes. This adds up to a household income of $6,000.
Total debt obligation. Add up all monthly debt obligations, including your potential mortgage, credit card payments, auto loan payments, student loan payments and any other outstanding debt.
The DTI ratio is your total debt obligation divided by total household income. Let's say that your total debt is $2,800 per month. Divide this number by $6,000 for a DTI of 46%. Most lenders want a DTI ratio somewhere between 40% and 50%.
Locating first-time home buyer programs
First-time home buyer programs give you access to down payment assistance, lower interest rates, and other special perks. Find locally available programs by checking with your state's housing and finance authority. Also, consider the following programs that are popular with first-time home buyers due to low down payment requirements and flexible credit criteria.
Conventional mortgages. These programs are targeted at first-time home buyers and allow for down payments as low as 3%.
FHA loans. The FHA loan program is insured by the Federal Housing Administration and allows first-time home buyers to purchase a home with a down payment as low as 3.5%.
USDA loans. These loans are guaranteed by the U.S. Department of Agriculture and are designed for people purchasing in qualifying rural areas. First-time home buyers favor these loans because no down payment is required.
Veterans Affairs loans. These loans are designed for veterans and active members of the military, require no down payment and have flexible credit score requirements.
If you put down less than 20% on a home purchase, you may need to pay private mortgage insurance (PMI). PMI is designed to protect the lender from financial loss if you stop paying your mortgage and costs around 0.55% to 2.25% of the original loan amount annually, but it is paid on a monthly basis.
Working with a real estate agent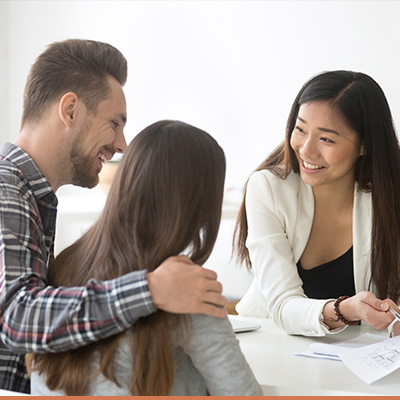 Work with a real estate agent to start viewing prospective homes. Ask the potential real estate agent about their experience working with first-time home buyers and your lender. Also, discuss your specific criteria, including:
Neighborhood. Do you have a specific neighborhood or school district in mind? If so, discuss this with your real estate agent.
What type of home do you want to purchase? For example, are you only open to viewing single-family homes, or are you open to condos if they are in the right neighborhood? Does the land need to have a minimum lot size?
Home condition. Do you want a turnkey home that is ready for move-in, or will you consider a fixer-upper? Fixer-uppers are less expensive and may be a viable option if you're having trouble finding affordable options in your desired area. A home renovation mortgage can enable you to purchase the home and pay for any needed repairs or renovations.
As you start touring homes, your requirements may start to change. Continue to discuss your needs with your agent, so he or she can adjust your criteria as needed.
The home buying process: What to expect
Once you find the perfect home, it's time to make an offer. Expect to deposit "earnest money" into an escrow account. This is usually around 1% to 3% of the home's purchase price.
The bank typically takes around 30 to 45 days to process the loan after receiving the paperwork. During that time, you can expect the following:
The bank will order an appraisal. A home appraisal is required and will confirm the value of the home. Expect to pay around $300 to $400 for an appraisal.
An inspection will be completed. The inspection is a critical step in the homebuying process because it informs you of potential issues with the house. For example, if the house has electrical or plumbing issues or the deck has areas of dry rot, you will be notified of these issues.
Additional negotiations take place. The inspection report may reveal areas that need attention, and you can request that those items be repaired prior to closing. For example, you may negotiate that the seller will fix a hazardous electrical box or give you a credit toward the purchase price because the roof needs replacement. This is an area where having a good real estate agent is helpful.
Once everything is in order, a signing is scheduled and typically occurs with an escrow agent. You will bring your photo ID and any required closing funds and review paperwork and sign documents. Once the loan is closed, you are ready to move into your new home on the agreed-upon date.
Buying your first home with success
If you have an established income, reasonable credit obligations and an understanding of programs that help with closing costs, owning your first home is far more achievable than most people think. Understanding lending requirements upfront, along with special program details, helps you move toward closing much faster and achieving your dream of owning your first home.