Mobile Home Renovation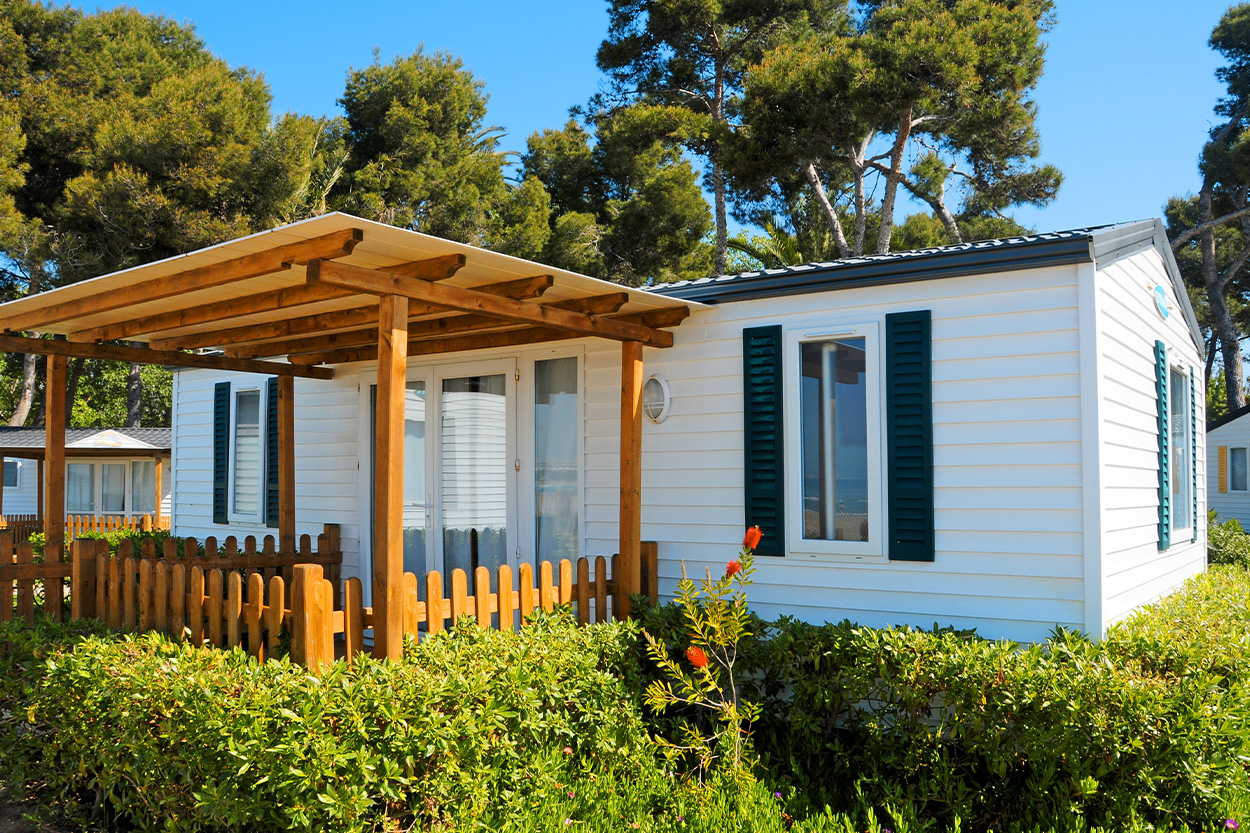 ---
Key Takeaways:
Before you make cosmetic changes to the design of your mobile home, you should start by checking for signs of water damage and insulation issues.
Older model mobile homes have windows and roofs that may need replacing, but these improvements can be made more easily and for less money than in traditional homes.
Some of the most common redesigns of mobile homes include removing carpeting and paneling, adding wood floors, and painting walls in warm colors for a modern style.
Mobile Home Renovation
Mobile homes are an affordable alternative to traditional housing. According to the United States Census Bureau, the average cost of a mobile home or trailer home is $81,700 as of 2020. Older models, however, often sell for much less.
Although older mobile homes are far cheaper, potential buyers may be turned off by their out of date style. Luckily, there are many ways to renovate a mobile home to match your taste, brighten your living space, and create an inviting home environment that you'll love returning to.
Excited to reinvigorate your mobile home? Check out this short guide to get started.
MAF Widget
Repairs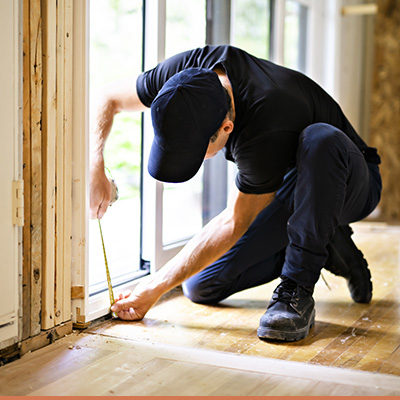 Before you begin any cosmetic changes, it's important to make sure that every part of the mobile home is in working order. Specifically, you should look for signs of trouble in the following key areas:
Water damage – This is typically the most expensive problem you could have with a mobile home, and it should be addressed before starting any other projects. The signs of water damage include stains on the ceiling and soft spots on the floor. You should also push outwardly on each wall of the mobile home to see if there is a high amount of movement—this could be a sign of rot.
Foundation – Check to see if all the doors and cabinets in the mobile home close properly. If not, this could be a sign that the mobile home has settled too far into the ground. Settling can lead to serious issues with the foundation. Cracks in the drywall will be a sure sign that the problem has reached its way into the foundation.
Underbelly – Mobile homes usually have insulation in the floor which is held up with a heavy sheet of plastic called belly wrap. Damage to this belly wrap can result in heating issues. A common source of belly wrap damage is the presence of animals underneath the mobile home. You can crawl under the mobile home to check if any insulation has been ripped out.
Roof – Many mobile homes are built with shingle roofs. These shingles can deteriorate relatively quickly, often needing to be replaced within 20 years. If you notice that your mobile home's shingles are beginning to curl, or turn black, you should consider replacing them before a leak or other issues arise.
Siding – Most older mobile homes were built with aluminum siding, which is very durable. However, the aluminum can dent easily, which can be an eyesore. You can replace these aluminum panels for as little as $40 each. Wood siding is similarly durable and will stay sealed for many years, although it is more susceptible to water damage than aluminum. Other options include cement fiberboard and vinyl siding.
Windows – Older mobile homes were frequently built with cheap single-paned windows. These windows are not very visually pleasing, and more importantly, they're poor insulators. You can renovate your mobile home with double-paned vinyl windows that are prettier and energy efficient. Mobile home windows are almost always easier and less expensive to replace than windows in traditional homes.
Floors – With mobile homes, there are two parts of the flooring you need to pay attention to: the surface floor which is mostly cosmetic, and the subfloor that provides the majority of the home's support. Walk around the mobile home to feel for soft spots in the flooring. Common areas where you may find weak spots are around toilets, sinks, tubs, and water heaters. The floor will feel bouncy if the subfloor has weakened.
Other Improvements
Once you have made sure the most important features of the mobile home are in good condition, you may consider adding some more structural value to the home with updated plumbing and lighting fixtures, new doors, awnings, and more.
Making Your Mobile Home Shine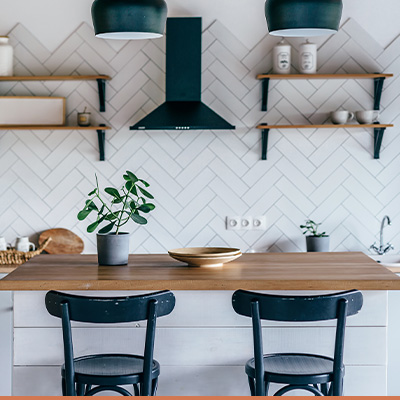 Now that you're certain your mobile home is in top shape, you can begin adding the cosmetic finishing touches that will personalize your space. Below are a few makeover ideas for each room in your home.
Kitchen Renovations
To make your mobile home's kitchen more lively, you can add new brightly colored cabinets, or paint over the ones you already have with warm colors. New counter tops can make your kitchen more elegant. You can also make extra space by taking out excess counter space and replacing it with a kitchen island that allows you to move more freely through the room. 
Living Room Renovations
Change out dull and flimsy doors with sturdy and stylish oak or other firm wood doors. If your mobile home is an older model that has fake paneling, you can replace this with sheetrock. Then, paint over your new walls with sunny colors that make your home vibrant. You can also replace old carpeting with wood floors that will help brighten the space and create a more modern look.
Bedroom Renovations
Replace heavy drapes or blinds with shutters or sheer curtains that allow you to let more sunlight into your room. With a strategically placed mirror, you can visually double the bedroom's space.
Bathroom Renovations
If your bathroom feels dark and cramped, you can make the space feel bigger and more airy without actually adding any square footage to your mobile home. Remove old flooring and replace it with lengthwise plank flooring that creates a sense of space. Change out old light fixtures and use soft-color bulbs or even LED lighting. Paint the walls a soothing blue or green. Measure your space and add a sink and wooden vanity combo that fits perfectly.
MAF Widget
Two Tips for a Successful Mobile Home Renovation
When renovating your mobile home, there are lots of things to keep in mind, from assessing any structural damage to making repairs and designing your new look. Above all, the most important factors in a successful renovation are patience and commitment.
Your project is going to take time, and you may experience a few setbacks along the way, especially if you discover any signs of damage. However, you need to stay committed to change once you decide to make it, because a half-finished renovation can be worse than no renovation at all.
With patience, commitment, and the information included in this guide, you have everything you need to see your project through to the end and create your perfect home.