How to Qualify for First-Time Home Buyer Benefits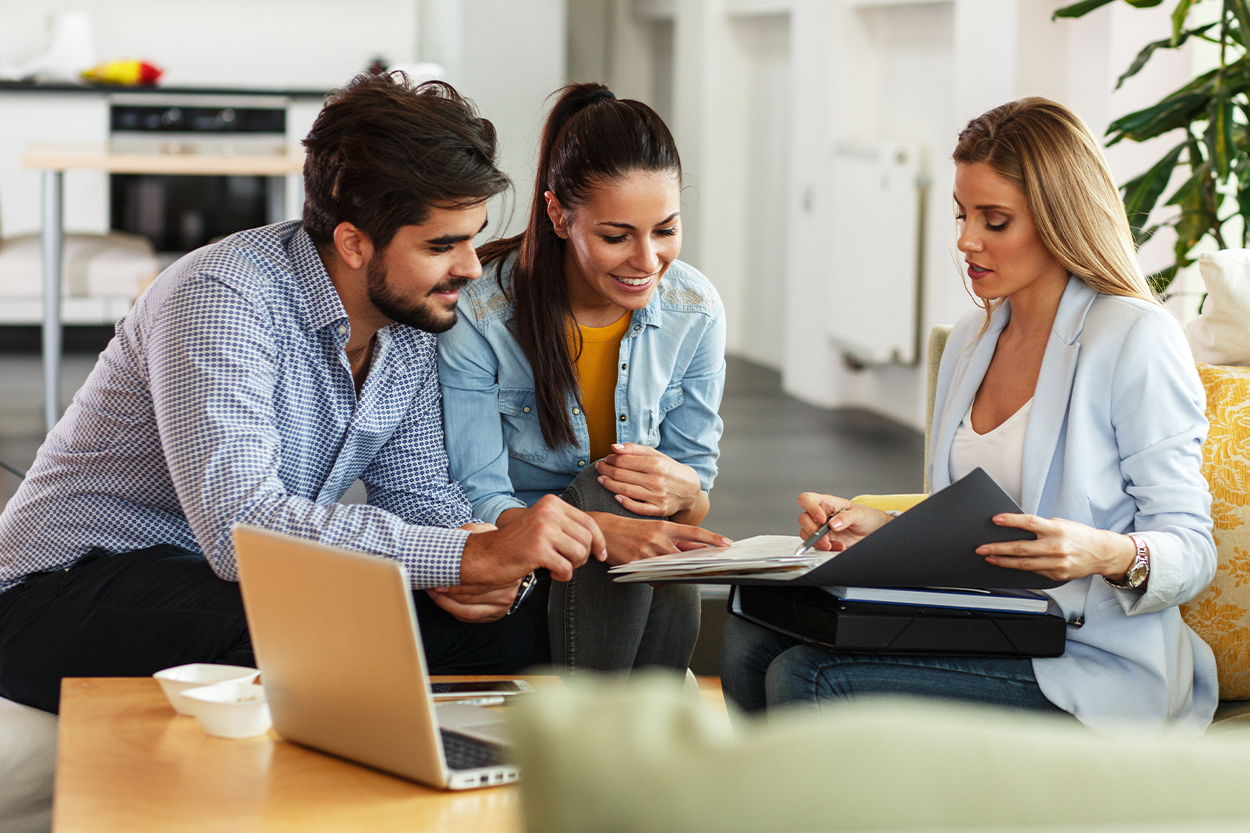 ---
Key takeaways:
First-time home buyers can access programs with low down payment requirements and low interest rates.
Special grants and programs can help you cover upfront costs.
If you haven't owned a home in the past three years, you may qualify as a first-time home buyer.
As a first-time home buyer, you have access to special programs and grants that aren't available to other buyers. These programs offer a variety of perks, including low interest rates, low down payment requirements, and even grants that pay for all or a portion of your down payment. But where should you start? What programs are available and how do you find them?
Here are a few tips to help you navigate first-time home buyer programs – and learn what to expect throughout the process.
What is a First-Time Home Buyer?
The term "first-time home buyer" can be misleading. It actually covers a wide range of potential borrowers – including people who have previously owned a home! In most cases, if a program requires you to be a first-time home buyer, this simply means you haven't owned a home in the past three years.
For example, let's say that you owned a home a decade ago, but due to financial hardship, you experienced a short sale, foreclosure, or bankruptcy. You may be considered a first-time home buyer again and can access many programs designed to get you back on the path to homeownership. Most programs will lay out first-time home buyer loan requirements in the qualification section of their program, so make sure to check with each one.
Benefits & Qualifications of First-Time Home Buyer Programs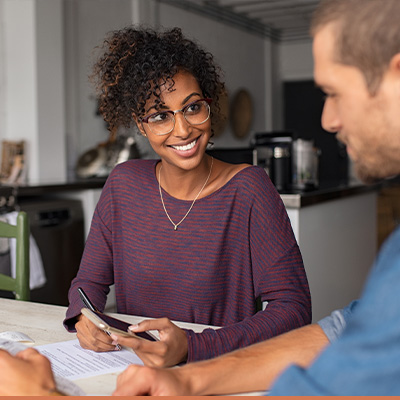 There are several loan types you should consider when looking for first-time home buyer programs, including federal and local programs. Local programs are typically available through your housing finance agency or a similar department and are designed specifically for first-time homeownership.
For example, the Colorado Housing and Financing Authority offers low mortgage rates and down payment assistance grants to first-time home buyers. The State of New York Mortgage Agency offers low-cost mortgage programs and down payment assistance programs. Find local programs by getting in touch with your local housing finance agency. Additionally, there are national programs that are popular with first-time home buyers due to low down payment requirements and flexible eligibility requirements. Here are a few to consider.
FHA loan: This program has low down payment requirements (as little as 3.5%), and flexible credit qualifications. You may qualify with a credit score as low as 580.
Conventional 97 loan: This loan program requires only a 3% down payment and at least a 620 credit score.
VA home loan: This loan is available only to active military personnel, veterans, and qualifying spouses, but has a zero-dollar down payment requirement. Additionally, there is no private mortgage insurance required (more on this shortly) and there are no minimum credit requirements.
USDA home loan: This loan has no down payment requirement and requires at least a 640 credit score. The property must meet eligibility rules (located in a qualifying rural area).
If you put less than a 20% down payment on a home, there may be a private mortgage insurance requirement. Private mortgage insurance is simply an additional monthly cost you have to pay. This is typically 0.5% to 1% of the total loan amount and can add up to hundreds of dollars per month. The VA loan is unique in that it does not have a PMI requirement, but most other programs will have some type of requirement.
The Federal Homeowners Protection Act gives you the right to request that a lender remove PMI once you have at least 20% equity in the home. For example, let's say that you purchased your home for $150,000, and it's worth $250,000 five years later. At this point, you have $100,000 equity in the home, which is higher than the 20% (or $30,000) required. As a result, PMI can be a short-term expense while you're building up enough equity to cancel the policy.

Requirements for First-Time Home Buyer Down Payment Assistance Programs
As a first-time home buyer, coming up with a down payment can feel overwhelming. Luckily, there are many programs that can help you. Most states have a housing finance agency that facilitates first-time home buyer programs. Here are a few potential options:
Grants: Some programs provide first-time home buyer grants of 3%-4% of the purchase price to cover your down payment and closing costs. For example, on the purchase of a $200,000 home, this could potentially be $6,000-$8,000.
Zero-interest and forgivable loans: These loans are given for a specific period of time, such as five years. The money may not have to be repaid if you meet certain qualifications – for instance, if you have good payment history and have occupied the home for at least five years.
Zero-interest and payment-deferred loans: Terms may vary, but these loans allow you to cover the down payment without accruing interest. Once the home is sold or refinanced, you are required to repay the loan.
Low-interest loans: These loans are repaid over a specific period of time, such as 10 years. A low-interest loan makes it easier to purchase a home by spreading out the down payment over a longer period of time.
Potential First-Time Home Buyer Requirements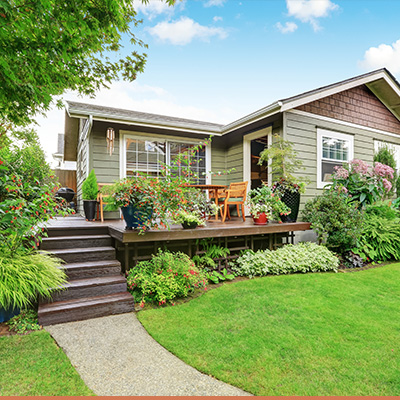 Many of the programs offered through your state's housing financing department are designed for first-time home buyers. Remember to check with your state to understand how they define a "first-time home buyer." To qualify, you may have to meet requirements such as:
Completing a home buyer education course. These courses are available online or in-person and help educate about the homeownership and home buying process.
Meeting income limits. Many programs are designed for low-to-moderate income buyers.
Purchasing in an approved area. First-time home buying programs may have rules about where you can purchase a home.
Meeting purchase price requirements. For example, a potential restriction is that the purchase price can't exceed a percentage of the area's median home price.
Contributing a certain percentage of your own money. A program may require that you contribute at least 1% of the purchase price, despite receiving down payment assistance funds.
Understand each program's eligibility criteria and select the right program for your situation so that you are prepared to begin shopping for your new home.
First-Time Homeownership: More Affordable than You Think
Buying a home is a huge and costly decision – but there are many programs designed to make the home buying process easier, especially for first-time buyers. These programs consider the common hurdles for new home buyers, such as coming up with a down payment and other upfront costs. Additionally, certain programs are friendly to buyers with low credit scores and tax credit challenges.
The key is to define your priorities upfront and choose the program that best meets your needs. Do you want a low down payment? Are low-interest rates your top priority? Do you need to minimize monthly PMI costs? Once you master the basics of home financing, you'll be well on your way to finding your dream home!