Pros and Cons of Moving to Tacoma, WA (avoid the bridge!)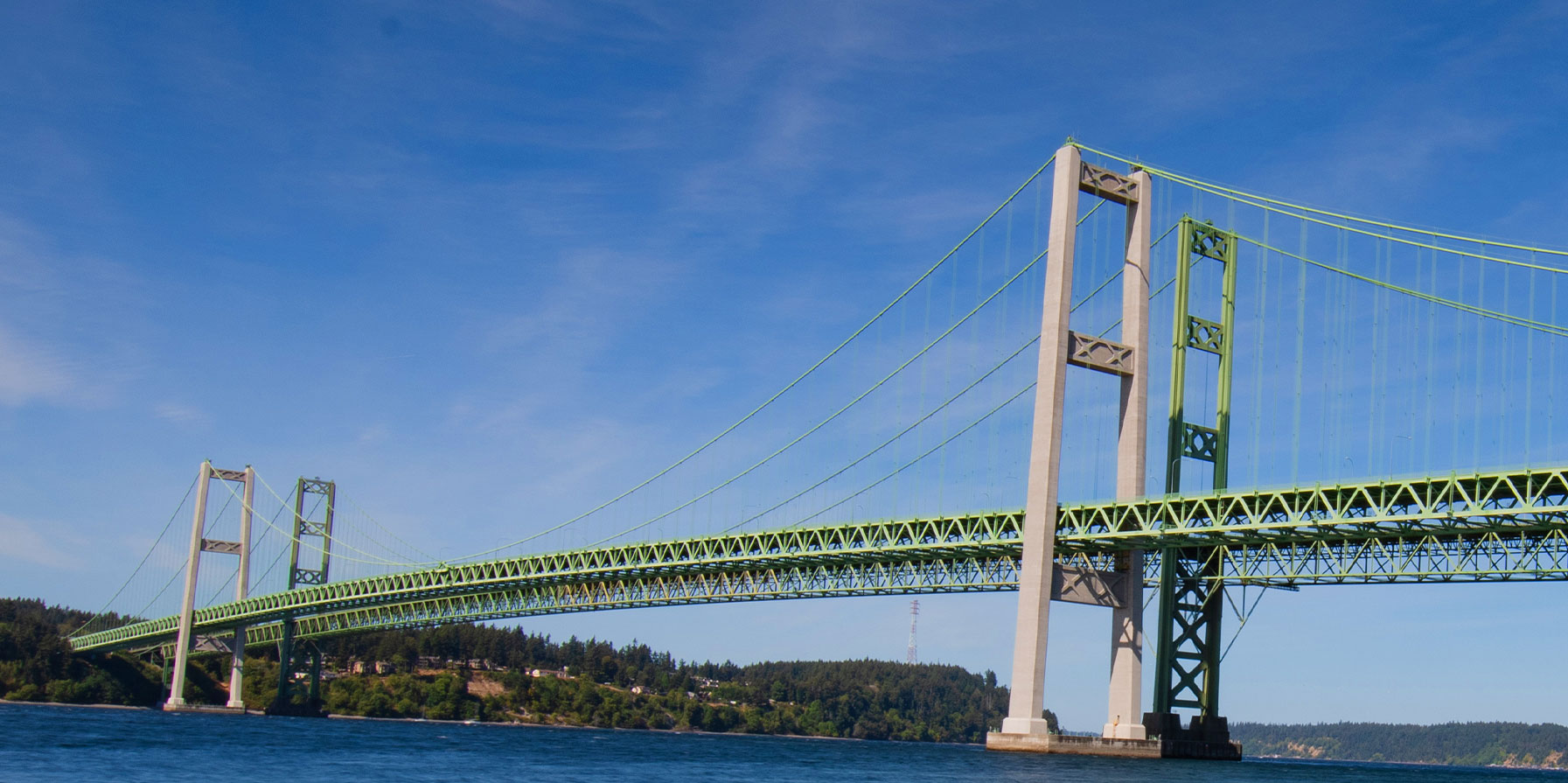 ---
There are plenty of rumors about Tacoma, WA.
Some say it's a dangerous place, while others claim it's the better alternative to living in Grey's Anatomy…I mean, Seattle.
I got fed up hearing everyone's opinion about the city so I decided to do a little research to find the truth.
Here's what I discovered.
Con #3, Be Prepared to get ROBBED on the Bridge
Ok, this is one of those cons you may not have to deal with much, but when you do it can be a major nuisance.
And it has to deal with the Tacoma Narrows Bridges.
These two bridges connect Tacoma with the Kitsap Peninsula. But they aren't normal bridges, because they come with a cost.
And that cost is…
You'll have to pay $6 per vehicle just to cross them!
Look. Maybe you aren't cheap like me. But $6 is basically the cost of a Big Mac meal at Mcdonald's. And I for one get pretty unhappy when people start taking away from my Mcdonald's fund.
Especially when it's paired with this next con.
MAF Widget
Con #2, You'll Be Held Hostage in your Vehicle
Because isn't that what being stuck in traffic feels like? People holding you against your will?
Ok, I admit I can be a bit dramatic. But I truly feel that the only people who won't be filled with indignant anger while driving in Tacoma are dedicated monks.
If the outrageous tolls weren't enough, you'll also be destined to experience heavy traffic if you move here.
Now I'm not saying you'll run into traffic everywhere, especially if you're like me and you're more than willing to drive through people's lawns.
No, traffic is normally isolated to a few highways and entertainment venues, which we'll cover a little later.
But one of the major things that contribute to this neverending traffic problem is construction.
For example, on Interstate 5 road construction has been going on for, and get ready for this, a whopping 20 years.
That means that when this construction began, I was an 11-year-old kid in Blockbuster trying to convince my parents to rent an R-rated movie.
And to make matters worse, the city is planning to do more construction in this area when the current construction is finished–which they're projecting will take place roughly 3 years after the rapture.
Just keep this in mind before you hire movers.
(btw, if you want to watch the video version of this post, I've included it below)
Con #1, Seriously, you can get Robbed here
I joked before, but now it's time to get serious.
Tacoma Washington isn't a place that I would describe as "safe". And that's because the crime rate is a little higher than normal here.
But before you start cowering in fear, let me offer a bit of context.
Tacoma's crime rate isn't high when comparing it to national levels. But rather, the crime rate looks high when comparing it to other dense urban areas.
Many locals feel this is due to the reputation the city built in the '90s, and that now Tacoma is nowhere near as bad.
But as long as you do your homework and move to an area where that's not much of a problem, you should be fine (i hope *gulp*).
However, there is one thing that I'm definitely not concerned about. And that's how wonderful of a service Home and Money provides.
We all know that buying a house can be a hassle. Especially if you're a clueless first-time homebuyer.
And that's why Homeandmoney.com is here to help. We'll connect you with your very own personal assistant who will help you find an agent, get funding, and basically do all the heavy lifting for you.
Best of all, the service is absolutely free!
Just click the link below if you want to be paired with an awesome local agent.
Ok, now let's check out some pros of living in Tacoma
MAF Widget
Pro #3, It's a Great Place to be Buff
A history buff, that is.
Because Tacoma is a museum lovers paradise.
But you won't just learn about history. You'll also be able to enjoy beautiful pieces of art at the Tacoma Art Museum and even check out antique cars at LeMay America's Car Museum.
These museums and more can be found in Museum Row–located in downtown Tacoma.
So make sure to visit and tell 'em I sent ya.
…they don't know who I am, that's just something that sounds cool.
Pro #2, A Great Place for Date Night (or to be single and cry yourself to sleep)
Following the art theme, Tacoma is also a place where you can enjoy a ton of live music and performances.
At Tacoma Arts Live, you'll have a more classy experience. People here enjoy listening to the orchestra, watching ballet performances, or going on the emotional journey that the theater provides.
But if you're looking for a really good time, then you absolutely must check out the world-famous Tacoma Dome.
It's the world's largest arena with a wooden dome. And in it, you can enjoy everything from wrestling matches to political rallies.
It's safe to say, it's impossible to not have a good time in this city. 
Pro #1, You'll Have No Trouble Finding a Park
Sorry, I wasn't clear.
I'm not referring to a place to park your vehicle (because you might have some trouble there).
I was referring to parks that are, you know, out in nature.
And if you happen to be the outdoorsy type, then living in Tacoma might be your version of heaven.
Because this city will absolutely spoil you, much like my son's grandmother who thinks giving him candy before bed will lead to sweet dreams.
One of the most braggable outdoor spaces in the city is Point Defiance Park. This is a park that many compare to New York Central Park due to its size and amenities.
This park has over 760 acres of trails, beautiful gardens, forests, playgrounds, and waterfront activities.
If that wasn't enough, you'll also have access to Point Defiance Zoo and aquarium. And honestly, that just scratches the surface.
And when you combine outdoor activities with the other forms of entertainment Tacoma offers, it's easy to see that it's impossible to run out of fun things to do with the family.
So what's the verdict?
When you put the pros up next to the cons, I truly believe the pros win by a landslide.
There's really no reason to not move to Tacoma. Sure, you can make an argument that there are better places to live. But I've always been fond of the saying "good enough is perfect".
And Tacoma is good enough.
So, if you're thinking of moving there, I'd say go for it. There's plenty to love about the place and not much to dislike.
But if you do go, remember to always–ALWAYS–avoid the bridge tolls.
Until next time!