Top 10 Reasons to Move to Miami, FL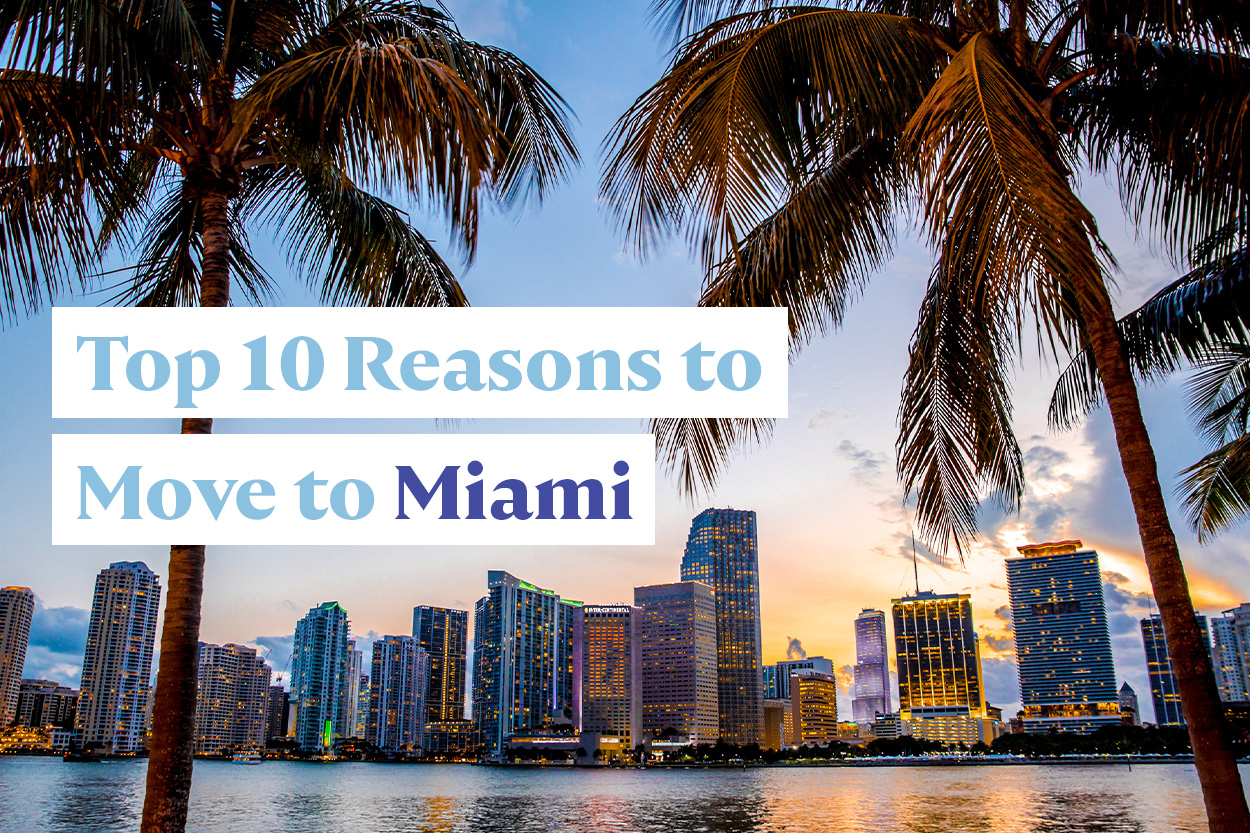 ---
Hey there boys and girls.
Sorry, I'm a bit out of breath. I was just getting jiggy with some old Will Smith tracks.
That's because today's video is all about Miami Florida.
This is the most well-known hot-spots in the US, so in today's article, I'll cover a few not-so-well-known facts about it.
So if you're ready to learn the top 10 reasons why you should move to Miami, make sure to read this article in its entirety.
MAF Widget
Reason 10, No income tax
Let's start this thing off with a topic that everyone cares about.
Money.
And listen, in Miami, you'll be surrounded by a lot of it. But it's not just because Miami is a place with a ton of opportunity–more on that later. It's also because the state of Florida has no income tax.
That means every year Florida natives keep more money in their pocket than other states in the country.
So, if you like money, Miami might be the right move.
Reason 9, Nightlife
If you like to party, then there's no better place than Miami.
Because the people here like to party…a lot.
I'm talking about clubs that make the movie "The Hangover" look like child's play.
The clubs in this city are open to 5am every night of the week. So don't be surprised to see people walking the street like zombies when you're on your way to work.
And if you're wondering how people can get to places on time if they're up until 5am, just know that time seems to work differently in Miami. It's like they have a culture of tardiness.
But understanding that is beyond the scope of this video.
Reason 8, Beaches
If going crazy at night isn't your thing, no worries, because Miami offers plenty of daytime activities that you'll love.
And one of the most beloved activities of all is going to the beach.
Miami has some of the most top-rated beaches in the country.
The thing that makes these beaches so special is their distinct differences.
For instance, some beaches in Miami are more secluded than others. So if you're looking for a little 1 on 1 time with that special someone, you're covered.
Others are more tourist-y spots and are perfect for people looking for a party.
But that's not all.
There are also beaches that people go for paddleboarding, photography, and even nude beaches.
But if you decide to try a nude beach, be mindful not to stare.
I broke that rule and apparently, I'm banned for life.
Reason 7, Weather
If you're a sucker for year-round warm weather, then Miami is a no-brainer.
In a place like this, there's no such thing as cold.
That's probably why newcomers to Miami feel like they're on a permanent vacation. The tropical feel just never goes away.
But be aware that the warm weather quickly turns to scorching in the summertime.
So do make sure that your AC works or else you'll be in for a bad time.
Reason 6, Things to do
Miami isn't just a place to party and accidentally try coke.
And I do maintain that it was an accident.
But it's also a place where you can try enriching experiences.
You'll have options surrounding popular tourist attractions, outdoor activities, festivals, or even attending a professional sports game.
BTW Miami is one of the few cities that has a pro-sports team in every league. So die-hard sports fans will never want to leave this city once they get a taste.
Reason 5, Shopping
Now that you have that sales tax back in your pocket, it's time to treat yourself.
Because Miami is one of the go-to places for a luxurious shopping experience.
For instance, this city is home to 2 of the largest shopping malls in the US. And you'll literally find everything your heart desires housed in those walls.
Just make sure to pace yourself. Between the shopping and nightlife, it's easy to spend money in Miami.
I still have to send creditors to voicemail to this day.
Reason number 4, Jobs
Before you start spending all that money, it might be wise to actually start making some first.
Fortunately, Miami has limitless opportunities for career growth. So if you don't mind a little hustle, the sky is literally the limit.
Miami has the lowest unemployment rate of any other city in Florida. And that's likely because of the many booming industries you'll find in the city.
Industries such as aerospace, life sciences, tourism, and financial services.
This makes it the perfect place for anyone who has even an ounce of ambition.
Reason 3, Art
One thing that surprises many newcomers to Miami is how alive the art scene is.
All over this city, you'll find murals and art districts that will definitely catch your eye.
Locals typically highly recommend Wynwood Walls. This part of the city is covered in awe-inspiring murals that will give you a deeper appreciation for art.
Best of all, it's free to visit!
So if you're looking for a cheap date night idea, you can't beat that.
Reason 2, Diversity
When you step foot in Miami, you'll quickly notice just how diverse the city is.
Not only does it have a large Latin culture, but many residents are transplants from Europe, and the middle east.
This makes Miami a great place for you to expand your horizons and meet interesting people.
But the diversity in people isn't the only difference you'll find here. Diversity also plays into the number 1 reason people are moving here.
But before we get to that, there's something I must share with you.
Here at Home and Money, we make the whole process of getting a home easier (even if you're a first-time home buyer).
We have a whole team that will connect you to the perfect agent so you can finally get that dream home. Plus, we'll equip you with your very own personal concierge if you're a first time home buyer–Which, if you've ever purchased a home, you know is a HUGE help considering how complicated the process can be
Best of all, this service is absolutely free!
Just check out the link below for more details.
MAF Widget
Ok, now where were we.
Reason 1, Distinct neighborhoods
When looking for a place in Miami, you'll notice that many of the neighborhoods are distinctly different from one another.
You see, different parts of miami almost have their own personality.
Take Brickell for instance. This neighborhood is known as the Manhattan of Miami. That's because the people here love to shop and are often very ambitious.
Or consider Little Havana. In this neighborhood, you'll find the epicenter of Cuban culture.
Whatever your preference, you'll find a little slice of Miami to match it.
I thought the place I could call home was the nude beach. But we see how that worked out.
And there you have it.
The top 10 reasons to move to Miami Florida.
Until next time!