10 Things to Know Before Moving to Reston, VA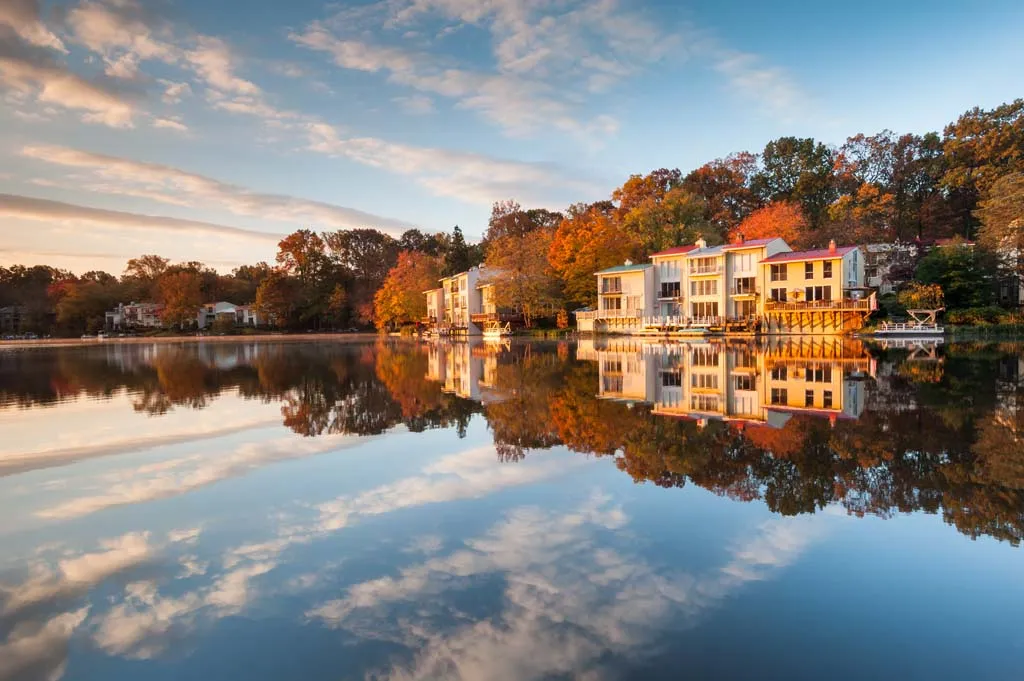 ---
Reston, Virginia, is notable for being one of the earliest post-war planned towns in the United States. In 1962, Robert E. Simons established Reston with the goal of creating a community where people wouldn't need to travel far for any of life's activities. Reston, thanks in large part to its forward-thinking mentality, has grown to become Fairfax County, Virginia's most populous city.
Those who have been in Reston for a while will attest to the fact that the city has undergone significant transformation as a result of its explosive growth. Even though this shift has meant a livelier neighborhood overall, it hasn't come without its drawbacks.
Let's check out ten things to know before moving to Reston, VA!
1. Reston is a growing community
Over the years, Reston's landscape has undergone remarkable transformations. The addition of two stops on the Silver Line of the Washington, D.C. Metro has attracted several corporations looking to establish a foothold in the city.
New hotels, mixed-use business and apartment buildings, and townhome and condo communities are being built throughout the urban core of Reston.
2. The Town Center is a major city landmark
The Town Center by itself is worthy of an entire article. Several excellent restaurants, both mom-and-pops and chain establishments, may be found there. Many well-known retail brands also have numerous high-end stores here. Acres of parkland, complete with sculpture gardens and a central park, are at your disposal.
A movie theater and an ice skating rink are available throughout the winter months. Several exciting events are held throughout the year at the Reston Town Center.
3. Get a job in a tech office
A large number of international firms, including Rolls-Royce, General Dynamics, Leidos, Learning Tree International, and many others, have called Reston home over the years because of its location in the Dulles Technology Corridor.
Reston is home to the "East Coast Headquarters" of numerous technology and government contracting firms. It's no secret that this city is home to several technology giants, including Google, Microsoft, Oracle, and Meta.
4. You can't miss Lake Anne
Whether exploring Reston by car or on foot, you could begin to feel as though you have entered a dense forest. In addition, large bodies of water tend to be found near forests.
There's Lake Anne for that! Lake Anne, located in the middle of Reston, is on the US National Register of Historic Places. The Lake Anne complex initially consisted of townhouses and condominiums.
It offers the friendliness you'll find all across Reston, the ease of a tiny community near a gorgeous body of water, and the convenience of several shopping and dining options.
5. It is big on the arts
The residents of Reston have a strong appreciation for the performing arts. The Reston Community Players theater group has been performing there since 1966. Since the late 1960s, it has been the home of the Reston Chorale, a choral organization that welcomes both amateur and professional singers.
Every summer, the Town Center and Lake Anne host free concerts by these and other popular acts.
6. Get around using the bus system
Reston's public transportation options include the RIBS bus system and the Wiehle-Reston East station on the Silver Line serving the Washington, DC, metropolitan area.
With the Silver Line's new stop at Reston Town Center, it's much simpler to travel between the town and other popular destinations in Northern Virginia and Washington, DC.
By bike or foot on the path, by train, by bus, or by vehicle, getting in and around Reston is a breeze because of its convenient location near the middle of the Dulles Toll Way and its intersection with Route 7.
7. Living costs are higher than the national average
Given its popularity, it's no surprise that Reston, Virginia, has a higher cost of living than many other parts of the country and state. The cost of living is 37% higher than the national average.
The median Reston household earns $120,396 per year, whereas the median Reston household spends $111,139 per year on necessities, including housing, healthcare, transportation, food, and entertainment. Townhomes and high-end condos are available for the median price of under $557,152, while single-family homes can go for considerably more.
8. All the construction going on can get upsetting
Change is another side effect of Reston's explosive development. Many long-time residents of Reston who fondly recall the city's former tranquility may very well be dismayed by this transformation. Recently, the neighborhood has challenged the developer's intentions to convert two golf courses in Reston into new mixed-use real estate, citing the need for a balance between preservation and development.
While much of the transformation is welcome and warranted, the constant building that accompanies it can be frustrating to drivers and add to the impression that progress is never-ending.
9. The expansion of roads causes a lot of traffic
You might think that traffic would be an issue in Reston since the city is expanding so rapidly, and you're absolutely right. The infrastructure in Northern Virginia has not kept up with the region's rapid expansion, so traffic is a problem throughout the region.
Despite improvements like more individuals working from home, the newly opened Silver Line extension, and the widening of Interstate 66 and State Road 7, traffic is still an issue. At rush hour, motorists continue to have difficulties on Reston Parkway between Baron Cameron Avenue and Fox Mill Road.
10. It is a major shopping destination in the state
Reston is now widely recognized as one of the best places in Northern Virginia to dine and shop. The Reston Town Center is home to over 50 shops, restaurants, and services, including an Apple Store, J.Crew, Anthropologie, South Moon Under, and many more upscale establishments.
There are 35 dining options, ranging from fast food (like Chipotle) to upscale casual (like Ted's Bulletin, a DC institution) to international fare (like BarTaco and Mon Ami Gabi). Reston Station, Lake Anne, South Lakes, and other areas also include clusters of restaurants outside of the Reston Town Center.
Final Thoughts
Reston has a lot to offer its residents; an exciting destination filled with fun things to do, a thriving economy, outdoor spots like Lake Anne, and lots more. However, there are also drawbacks, such as the high price tag that comes with living in this city, the traffic, and the never-ending construction that goes on.  
Learn More About Living in Reston, VA