10 Things to Know About Living in Cookeville, TN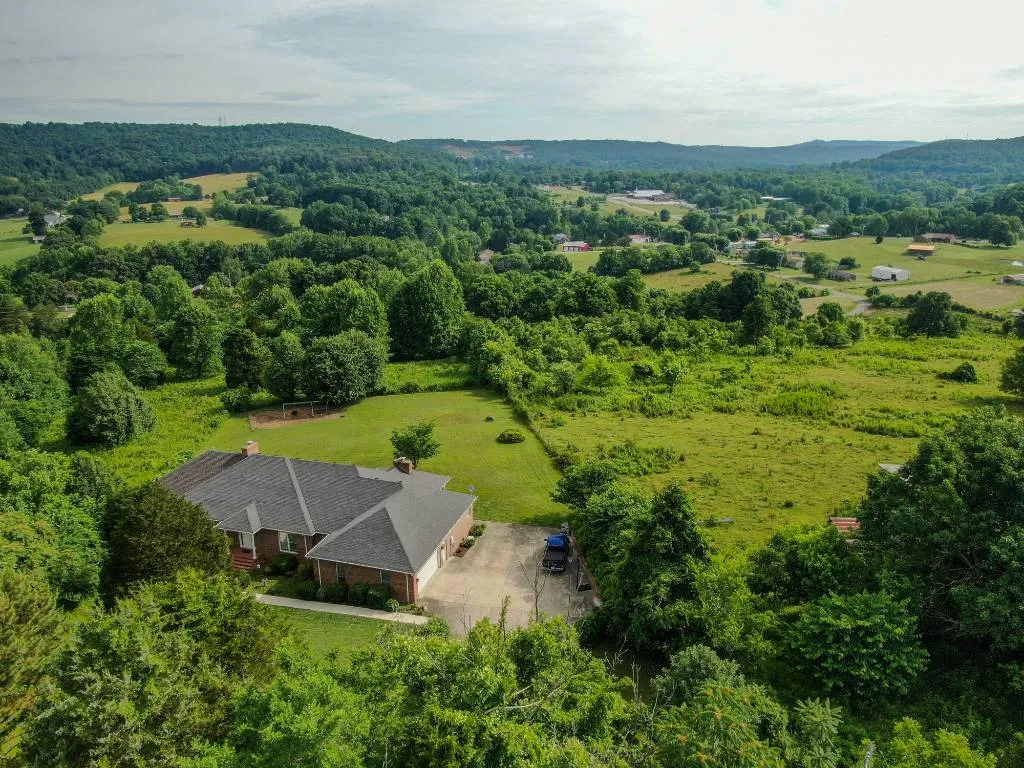 ---
Stunning bodies of water, local eateries, rural back roads, southern charm, and excellent farmland make Cookeville, Tennessee, one of the best spots to hang out in the United States, and it's also one of the most affordable places to live.
It provides both the "small town" atmosphere that so many people crave and proximity to larger cities for those who need or want them. Despite its rapid expansion over the past five years, the city has managed to retain much of its original character and charm.
Let's check out ten things to know about living in Cookeville, TN!
MAF Widget
1. There's hardly any traffic
Anyone who has ever called Nashville or another major city home will understand what we mean. Nothing is more frustrating than having to spend an extra two hours each day commuting. That's some serious overtime!
Cookeville doesn't have the issues that come with having a large population and lots of buildings because there aren't any of those things here. You'll have a quick and easy trip across town.
2. It has a small-town, community feel
About 32,000 people call Cookeville home. That's a lot (or maybe not, if you're from Nashville), but you'll fit in just fine. You can feel the strong sense of community in this small town at every turn. The locals hold a high level of pride in their community.
People will wave at you as you drive by, strike up conversations with you while waiting in line, and the cashier at the bank will remember your name. You'll appreciate the relaxed atmosphere of this charming little town of Cookeville.
3. The cost of living is 15% less than the national average
The cost of living in Cookeville is 15% lower than the national average and approximately 3% lower than the rest of Tennessee, as indicated by BestPlaces.net.
The median house value of $285,859 helps, as it is 40% lower than the average house value in the United States.
One of the many benefits of settling in Tennessee is the state's lack of a personal income tax and the comparatively low property taxes. So when you consider everything, you'll see that life in Cookeville is actually pretty cheap.
In addition, there is lots of property available for those who prefer rural lifestyles. You could have a look at the available farmland in the region.
4. The winters are mild
The weather in this region is wonderful. To begin with, you get to see the beauty of all four seasons without having to endure the cold of winter.
Average annual snowfall is around 8 inches, while daytime highs in the wintertime regularly reach the low to mid-50s. The highest temperatures in the summer rarely go above 90 degrees.
5. Cookeville is right in the middle of everything
Cookeville is ideally situated between the larger cities of Knoxville and Nashville. You can now do both of your favorite things: watch the Vols and enjoy Nashville's nightlife. The town is only about an hour from Neyland and its rowdy honky tonks. Even better, businesses and tourists will love Cookeville because it is only 8 hours away from 80% of the population of the United States.
Cookeville places you smack dab in the heart of everything, only 82 miles east of Nashville, 109 miles west of Knoxville, and 96 miles north of Chattanooga.
6. The city is home to Tennessee Tech University
Tennessee Tech is located in Cookeville. There's no better place to start out in life than at a town or university where everyone knows your name and everyone wants to see you succeed.
In fact, Money Magazine named Tennessee Tech the state's best public university, and their graduates earn a higher average wage right out of college than their counterparts from other Tennessee public universities.
MAF Widget
7. The job market is not particularly strong
Despite being one of several Tennessee cities with a low cost of living, Cookeville is not the ideal option for young professionals who are trying to move up in their fields. Unless, of course, you can achieve this while working from home.
This is because apart from Tennessee Tech University, many of the local businesses, such as restaurants, manufacturing, and low-skill service industries, provide essential but low-paying jobs. Jobseekers in these locations are almost unanimous in pointing out that employers stubbornly maintain low wages. Household incomes are, therefore, lower than the national average.
8. There's a high risk of tornadoes
Although Cookeville's climate is pretty pleasant, it's not without its problems, and they're none other than tornadoes.
To begin with, Tennessee is located in Dixie Alley, which refers to the areas of the southeast United States that are more prone to tornadoes. That's why there are sometimes devastating storms in this area. Cookeville experienced a direct strike in an especially bad year, 2020.
So, bear this in mind as a warning. After relocating to Cookeville, it is important that you secure insurance for your property.
9. The city isn't diverse
The town itself doesn't have a lot to offer in terms of diversity. 85% of the people living here are white, and most of them identify as conservatives.
Also, because of its location at the center of the so-called "Bible Belt," most of the people in the area embrace Christian belief. Unless you carry a heavy grudge against others' opinions and values, it probably won't be a major issue. However, you can have a harder time adjusting and making friends if you don't share the same characteristics as the majority of the locals.
10. Take in the arts and culture at the Appalachian Center for Craft or The Backdoor Playhouse
Cookeville is full of exciting cultural opportunities, having a vibrant cultural scene. The Appalachian Center for Craft, belonging to Tennessee Tech University, is one example. There are also workshops available at the Craft Center and the Bryan Fine Arts building on campus.
In addition, the city's theater community is very lively. For a modest city, its strength stands out.
The Cookeville Performing Arts Center puts on high-caliber shows multiple times a year. The local public schools really put up a show and don't skimp on the budget.
The Backdoor Playhouse is another excellent venue for live performances. It's also located within Tennessee Tech's campus. There are multiple shows to choose from each year.
In Conclusion
Cookeville is a small town that offers its residents a low cost of living, a rich cultural and artistic scene, an ideal location, mild winters, and a great community feel.
On the other hand, the city's economy is not quite strong, there's a high risk of tornadoes, and there's also a lack of diversity.  
Learn More About Living in Cookeville, TN