Pros and Cons of Moving to Newark NJ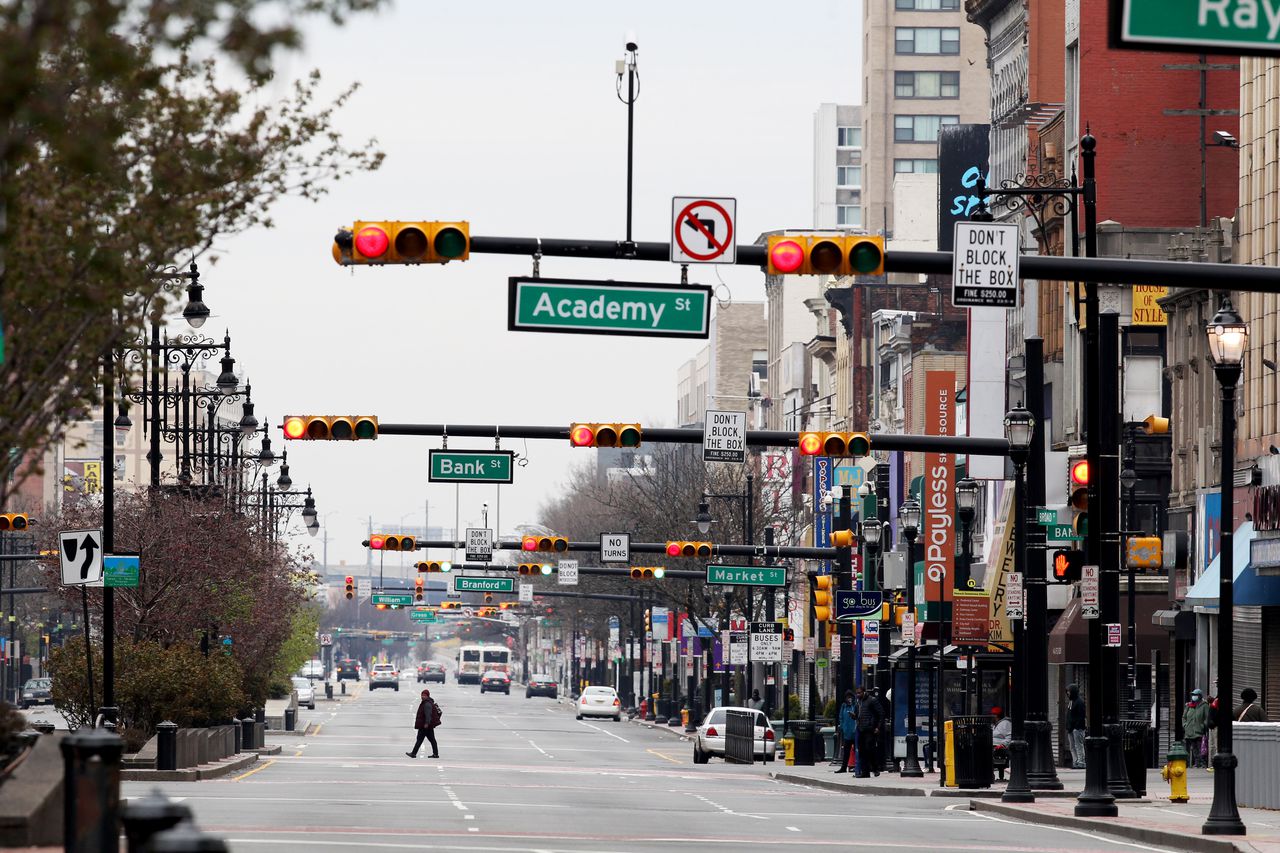 ---
Welcome to Newark, New Jersey.
Known as the cultural center of New Jersey, this city is full of rich history and is the third oldest city in the nation.
But just because a city has been around for a long time does not mean that it's anything special. In fact, Newark has a few skeletons in its closet that you absolutely must be aware of before moving.
So if you want a quick overview of the pros and cons of living in Newark New Jersey, make sure to stay put and watch this video.
Let's get started!
Con #3, Cost of living
If you find money burning a hole in your pocket, then you absolutely should move to Newark.
Because literally everything here is more expensive.
The cost of living in this city is 19.5% higher than the national average. Which is sure to make your checking account balance drop like the Time Square ball during New Years.
And when you combine this with the fact that the city's unemployment rate is higher than the national average, it paints a rather nasty picture.
But before you let this deter you, just be patient while I deliver even more bad news.
Con #2, Bad drivers
Did you know that Newark residents drive while being blindfolded.
Well, that's not totally true. But once you spend one day commuting in this city, it surely will seem like it.
Bankrate.com has voted the state of New Jersey to have the third worst drivers in the nation. And out of all the cities in the state, Newark has the worst of them.
Accidents are commonplace in this city. And all of that bad driving normally causes horrendous traffic which is sure to start your day off on the wrong foot.
In fact, the average commute time in Newark is 10 minutes higher than the national average. If you ask me, having traffic this bad should be a crime.
And speaking of crime…
Con #1, High violent crime
The crime rate in Newark is surprisingly 9% lower than the national average.
But before you go off celebrating, you should know that violent crime here is actually 63% higher than the national average.
Which means if you move to Newark, you'll need to take extra precautions and make sure your life insurance is up to date.
My gut tells me that all of this violent crime is due to the constant road rage in the city, but I've been wrong before.
But here's something I've never been wrong about…
Homeandmoney.com is the absolute best way to buy a house. Especially if you're a first time buyer.
They'll first time home buying specialists will connect you to top agents, save you money with grants and programs, and take all of the guesswork out of buying your dream home.
Best of all, their service is 100% free.
Just click the link in the description for more details. 
Ok, now let's check out some pros of living in Newark.
Pro #3, Low sales tax
While the cost of living in Newark is high, you'll actually find some relief with the sales tax in the city.
Because the sales tax in the state of New Jersey is capped at just 6.25%.
So this may help keep a little extra money in your pocket. But honestly, with the prices in Newark, it won't help all that much.
At least you'll have something pretty to look at while you slowly go broke. Which brings me to the next pro on this list.
Pro #2, Beautiful landscape
One thing to note about Newark is that it has pleasant scenery scattered throughout the city.
Residents here love to spend time outdoors and go on scenic walks with the family or their fur baby.
The city has plenty of dog parks, a few beaches, and other public areas where you can just sit down, relax and enjoy nature.
A few public parks that deserve mention are Mulberry Commons, Military Park, and Branch Brook Park.
And if that doesn't impress you, I'm sure this next pro will.
Pro #1, Location
When living in Newark, you'll be pretty close to other major cities.
For example, both New York City and Philadelphia are extremely close to Newark. But you'll also be just a short flight away from Boston, Washington D.C, Montreal, and Toronto.
This makes Newark a great place to live for people who love to have a quick getaway every once in a while.
If you want my honest opinion, living in a city that makes it easy to get to other cities is great. But you also don't want to live in a place that you look forward to getting away from.
Just my two cents.
And that just about covers everything you need to know about Newark, NJ.
If there were any pros or cons that I missed, let me know in the comments below .
And if you found this video valuable at all, make sure to smash that like button and subscribe to our channel for more content.
Until next time!