Pros and Cons of Moving to Salt Lake City, Utah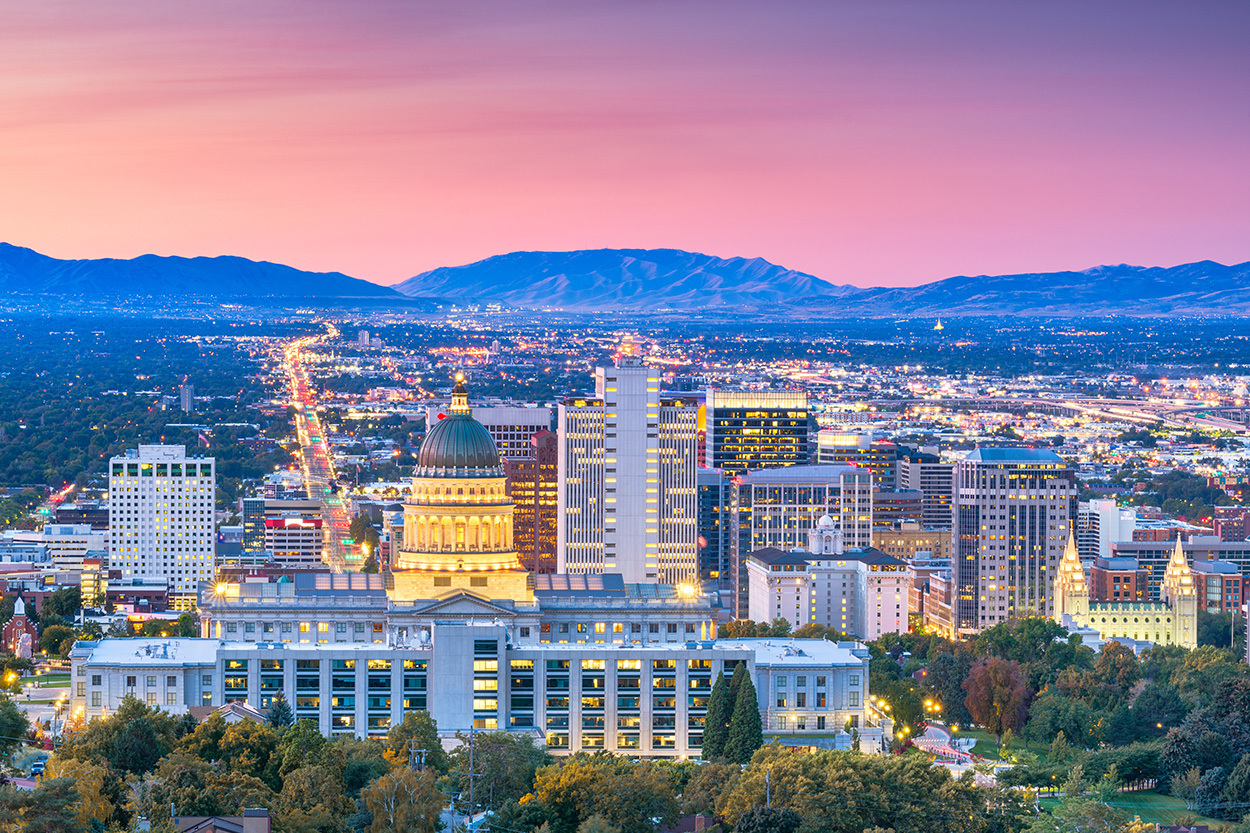 ---
If you're curious about Salt Lake City, Utah, then listen up.
Because in this video, I'll dig into all the reasons why the city will be an ideal place to live. And also, why you might want to avoid it.
That's right, we're doing a good ol' fashion pros and cons video.
I promise, after watching this quick video all of your questions about Salt Lake City will be answered.
Let's get started!
MAF Widget
Con #4, Home prices
This shouldn't be much of a surprise since house prices are climbing, well, pretty much everywhere.
But the problem is even more exacerbated in Salt Lake City.
You see, the city has become rather popular as of late, for reasons we'll get into later. And with the new influx of people moving in, home prices have skyrocketed.
You're probably looking at a price around $400,000 or more if you want to move to this city.
So, start buying those gas station scratch-offs in bulk now.
Con #3, Air quality
Even if your heart loves Salt Lake City, your lungs will probably despise it.
That's because the air quality here leaves much to be desired.
And this is a problem that is only going to get worse with time. As more and more people move to the area, there will be more pollutants in the atmosphere.
But it's not just the newcomers that are contributing to this problem.
For that, you have to blame good on California and its obsession with wildfires.
When there's a large uncontrollable fire in California, guess where all that smoke ends up. If you guessed Utah, you're correct.
So if you don't mind being a non-smoker with a smoker's lungs, definitely make the move.
Con #2, Congestion
This is a bit of a double entendre.
Because the air quality in Salt Lake City can definitely lead to congestion.
But what I really am talking about with this con is the congestion of the city itself. As I said earlier, a lot of people are moving to the area.
And unfortunately, Salt Lake City doesn't have the infrastructure to support the number of new residents and tourists that it receives each year.
This leads to quite a bit of traffic on the roads, making it a much slower process to get from point A to point B.
But if violently coughing in traffic sounds like your idea of a good time, don't let me stop you. Make the move.
(btw if you want to see the best real estate agents in Salt Lake City, check out our list)
Con #1, Snow
I'm the type of person who thinks snow is cool in small amounts.
This is why, to me, this is the number one con of living in Salt Lake City. Because here, you won't get just a little snow.
This part of the country like to offer snow in bulk. Which in Salt Lake City, translates to 54 inches of snow per year.
I don't know about you, but I don't want to live like sub-zero in Mortal Kombat. So for me, living here would be a hard pass.
But, if the thought of living in a winter wonderland gets you excited, allow me to share even more good news.
We all know that buying a house can be a hassle. Especially if you're a clueless first-time homebuyer.
And that's why Homeandmoney.com is here to help. We'll connect you with your very own personal assistant who will help you find an agent, get funding, and basically do all the heavy lifting for you.
Best of all, the service is absolutely free!
Just click the link below to get started (it only takes 3 minutes).
MAF Widget
Ok, now let's check out some pros of moving to Salt Lake City.
Pro #4, Job market
Obviously, people are moving to Salt Lake City in droves for a good reason.
And one of those reasons is its ever-growing job market. The city has one of the lowest unemployment rates in the country, clocking in at 3.9%.
And while industries such as healthcare, education, retail, and government offer plenty of opportunities here. There's one industry that stands out among the rest.
And that industry is tech.
Salt Lake City is currently in a tech boom. And it offers so many unique opportunities that it's been dubbed Silicon Slopes. Which is a horrendous reference to the popular tech town Silicon Valley.
It's safe to say that if you move to Salt Lake City, you'll have no problem finding employment.
Pro #3, Public transportation
If you're a fan of public transportation, then you'll love Salt Lake City.
Not only will you have many means of transportation at your disposal. But many of these options are eco-friendly.
One of the most popular options is a bike-sharing program called GreenBike.
With it, you'll be able to take advantage of the many bike lanes in the city. Just don't be one of those bike people who think they rule the road.
Because those types always make me consider homicide. 
Pro #2, Weather
Yea, I know.
I literally just complained about the weather, like, 2 minutes ago. But Salt Lake City doesn't just have enough snow to make Scarface happy. It also has more sunshine than many places in the US.
222 days of sunshine per year to be exact.
When you think about it, the pros kind of outweigh the cons on this one.
Don't get me wrong, I still have no intention of being drowned by so much snow. But with 222 days of sunshine, I think the city more than makes up for it.
Pro #1, Great outdoors
I'd be remiss to talk about Salt Lake City pros without mentioning the great outdoors.
The natural beauty of this place is legendary.
One of the first things you'll notice is are the popular Wasatch mountains. Which serves as the backdrop of the city and is a popular hiking spot.
So if you like hiking, mountain biking, or winter activities like skiing and snowboarding, then you'll absolutely love living in Salt Lake City.
And that wraps up our video!
Hopefully, you learn a thing or two about Salt Lake City. And if so, definitely drop a like on this video and consider subscribing to our channel.
Until next time!